Style and Design
8 Spring Home Decor Ideas For A Fun & Fresh Makeover!
Ah, spring! Just a whisper of the word and you can already imagine soft sunlight, brand new leaves, flowers dancing in the playful breeze, and the pretty birds singing. Spring is nature's way of giving us hope, and after the year we've had, that's all we're holding on to! Luckily for decor lovers, the season for fresh blooms and spring makeovers is almost upon us. It's a great excuse to spruce up your home with bright and cheery decor. Don't worry! A complete interior overhaul isn't necessary. We've put together a list of things you can do in your home to celebrate the season. Read on to find out how you can ring in spring.
Flowers In Creative Vases
"Florals? For spring? Groundbreaking." We'll admit Miranda Priestly wasn't wrong. But cliches are cliches for a good reason! One of life's simple pleasures is picking out fresh flowers from your local florist in the springtime. Fresh flowers in beautiful vases can be an instant pick-me-up! It's also one of our favorite decorating tips. It's timeless, and we will never get tired of handing out this simple spring home decor idea even though it is a no-brainer. Florals can add an instant pop of color to the room, making it look fresh and whimsical. 
Here is a little tip for you. While buying fresh flowers at the grocery store, always ask the florist to point you towards the flowers that have freshly arrived. They will be nice enough to let you in on this well-kept secret! Don't feel bad about doing it. While at the fish market, don't we always ask for fresh fish? This is exactly like that. Flowers can be a splurge, so you want them to last as long as possible. You're more likely to get a longer shelf-life on your flowers if they're fresh! 
Natural Elements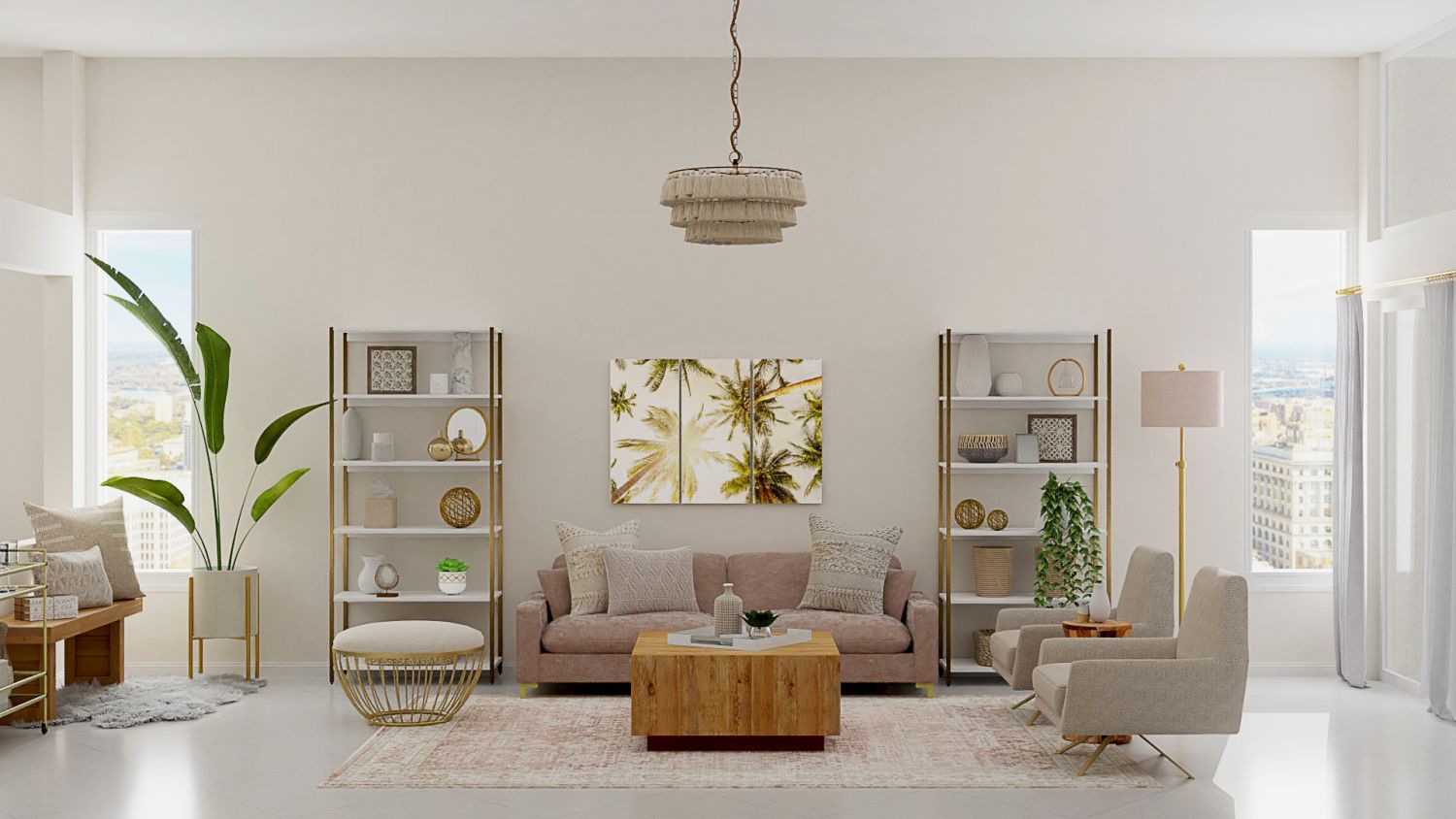 Everyone loves spring, so, naturally, you want to bring that fresh, brand new atmosphere into your home! We're going to share a few spring home decor ideas that'll help you recreate that vibe indoors. Let the carefully curated pieces of nature inside your home celebrate the beautiful season outside. While spring and florals go hand in hand, people often forget about the greenery. Even plants hit the reset button during spring and sprout fresh leaves in the greenest of greens. Bring some of that into your decor and watch it transform your space. Make sure to keep an eye out for faux florals that look more natural or real greenery that can thrive inside your area. If you're not crazy about having too many plants inside your room, you could also consider terrariums. They add a vibrant natural touch to the room without occupying too much space or being too high maintenance. Alternatively, you could also use Pampas grass in your decor for that rustic vibe. Pampas grass is neither floral nor green, but it does give your space a wonderfully natural characteristic. 
Spring-Themed Wallpapers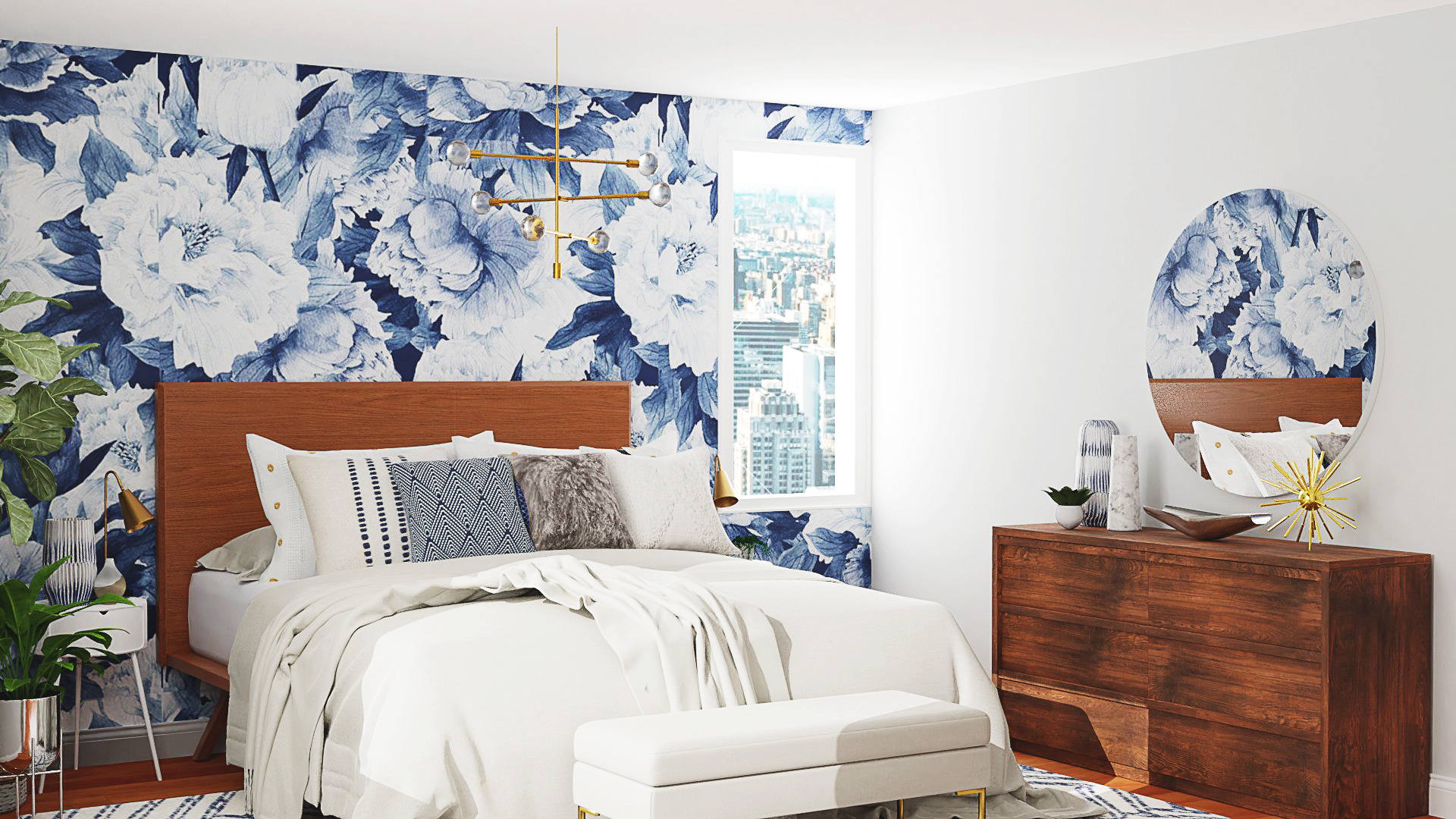 If you're not someone that has the time or energy to deal with the upkeep of plants and flowers around your space, worry not! We've got a super-cool home decor idea for spring. Get yourself some cute spring-themed wallpapers. They're easy to install, and they'll instantly transform your space without too much of a hassle. You can go with subtle floral prints or pretty green leaves for that unmistakable touch of spring. If you want to be a little more subtle, we recommend picking out plain pastel colored wallpapers for your space. If you've got a lot of natural light coming in, these colors will truly shine and make your room feel bright and fresh! 
Pretty Pastel Color Palettes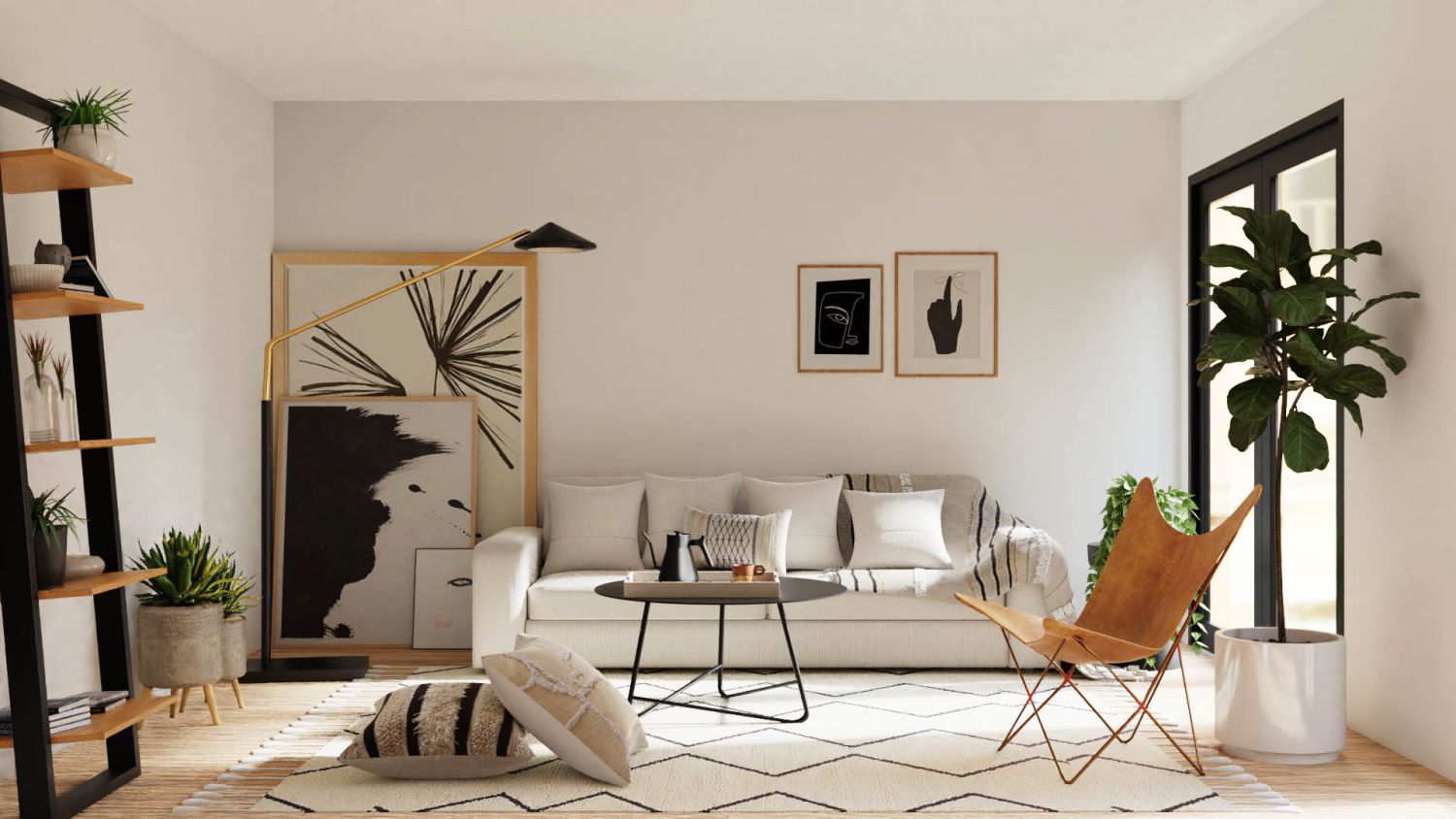 Pastels and spring are another classic pair. Pastels mimic that soft, delicate air of spring while still incorporating the season's brightness and vibrancy into your decor. It's the design's way of celebrating the fresh blooms in your garden. You can pick a nice pastel rug for your spring home decor or switch out your winter-themed pillows for subtle pastel covers to bring the fresh colors of the season into your home. If you want to keep it simple and muted, you could also opt for a pastel sofa and keep the rest of the room neutral. A significant advantage of those robin's egg blues and blush pinks is that they effortlessly transition into warmer weather (read summer). A color that takes the world by storm during this time of year is Mint. Not only will it remind you of minty freshness, but it is also a very modern color that'll give your decor that contemporary edge. Pair it with white for a subtle yet unmissable statement. 
Go Organic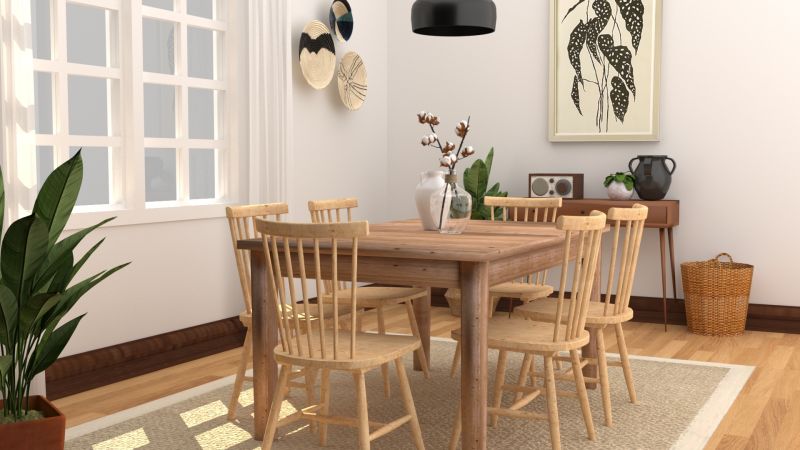 If plants are florals aren't really your thing, here's another spring home decor idea that can celebrate the season in a more unconventional way. Make use of natural finishes and organic furniture in your space to bring the beauty that nature has to offer into your home. Use light-colored wooden furnishings to maintain the airiness in your space and pair it with neutral or earth-toned upholstery. Make use of spring-friendly fabrics like cotton and linen to add that organic touch to your decor. Carry the same theme while picking out accessories, accent pieces, lighting, etc. You can give your space a spring home decor theme without using florals or greens using this simple hack! 
Vacation Vibe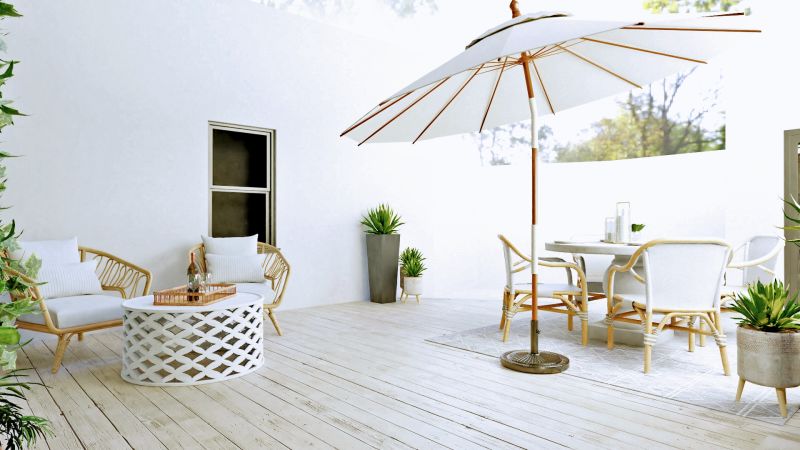 As soon as winter shows the first signs of leaving, everyone's already planning their next holiday! It's just the way we're wired. And while travel might not be a distinct possibility in the middle of a pandemic, you can always bring that vacation vibe home with these simple spring home decor ideas! You can bring in bright, vibrant prints with a flora or fauna theme (think Hawaiian shirts). You can even put up paintings with a beachy theme. The bright blue ocean and white sandy beaches can transport you to your happy place! This may be a bold step, but it truly pays off. Put in whitewashed wooden floors for that vacation vibe. Go for jute rugs and laidback furniture to put you in holiday mode! 
Spring Cleaning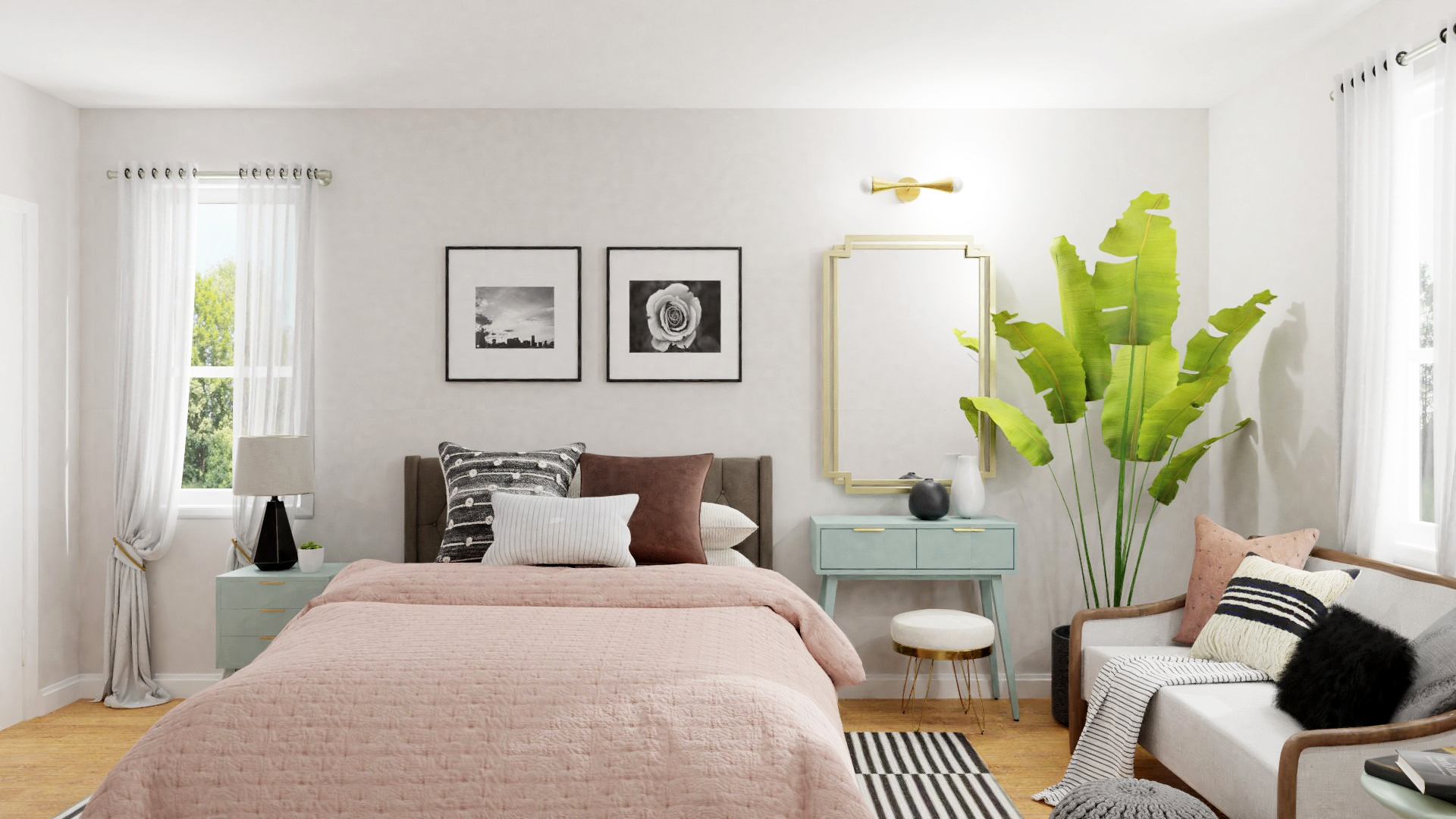 Spring is synonymous with cleaning. The very beginning of the year is the perfect time to take a good look at your belongings and take stock of what you want to bring into the new year and what needs to go. We all want to leave 2020 behind us and start fresh, so it's only fair that you start with your home! It is time to bring in sunshine and positivity and get rid of last year's gloom and dreariness. Sort, donate, and toss away all the unnecessary extras in your house. While this helps you clear out the clutter, it'll also help you rewire the decor settings and make space for new spring home decor. A new home will truly feel like a fresh start. 
Light & Breezy Curtains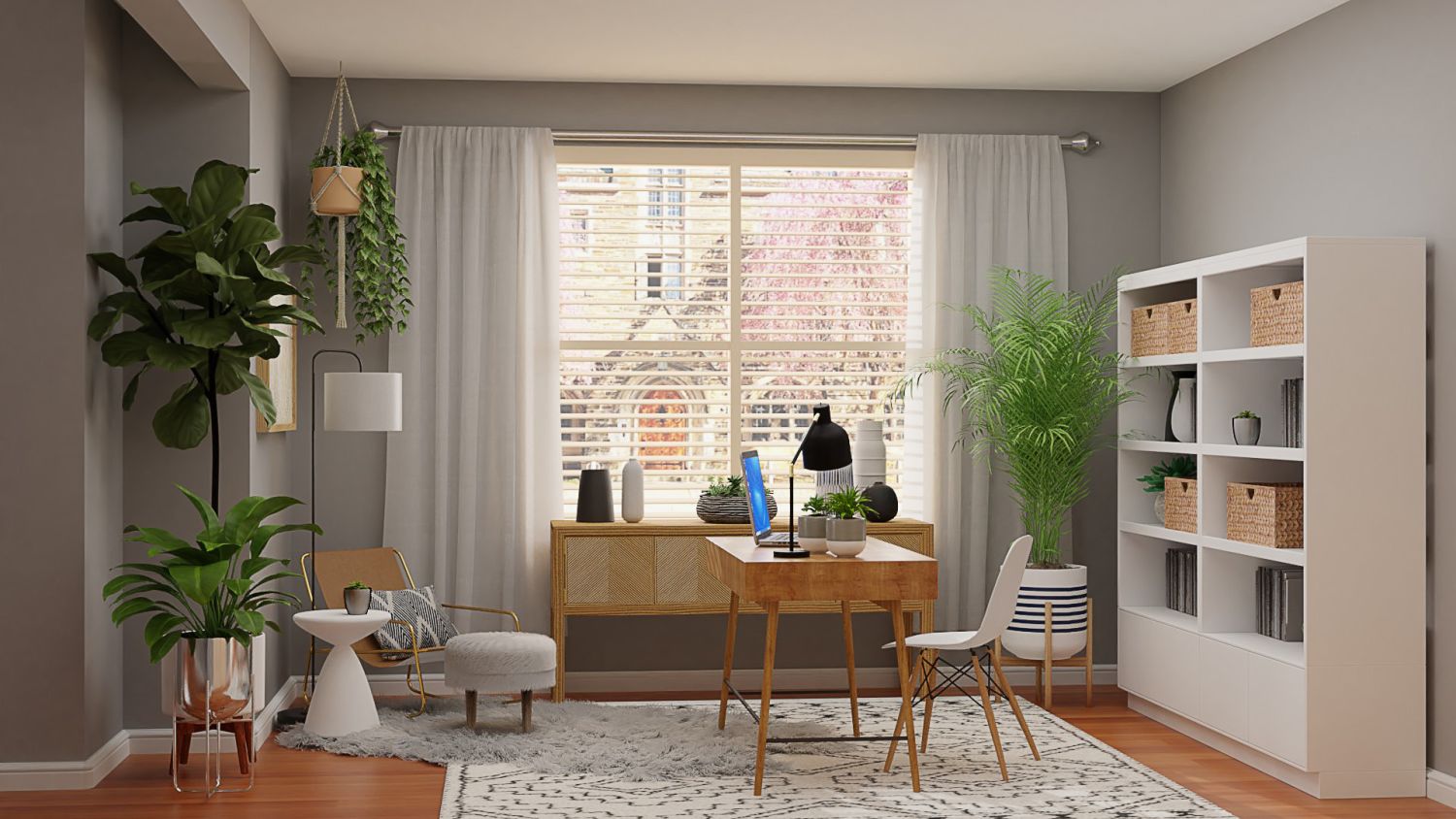 Remove those heavy curtains that you needed to keep out the cold in winter and replace it with light, summer sheers. Curtains are a quick and inexpensive way to switch to spring home decor. Sheers bring in the breeze and do not stop the sunlight from entering your room. It's an excellent way to welcome the brightness of the season while also keeping up with the new season trends. Sheer curtains can be used well into summer. You'll only have to change them once the weather starts becoming chilly again! 
You don't need too much of an investment to keep up with the changing seasons. Put your creative mind to use and to incorporate spring elements into your life without doing a full overhaul of your home. We hope you find these suggestions helpful.
 If you liked these ideas and would want to bring them to life in your home, or design your own perfect living space, start a project with Spacejoy get your room interior design online. You get unlimited access to an expert design team who can translate your vision and guide you to your perfect room design. Our unique 3D technology allows you to view your room design in 3D, interact with your design - Move and Swap the products with a touch of a finger to see the unlimited possibilities. Our team will also curate a shopping list for you with products handpicked to suit your budget and your style that you can shop right away on our platform. Your dream living room design is now one click away. See pricing plans.