Living Room Design Ideas
Quick Guide On How To Decorate Your Dream Living Room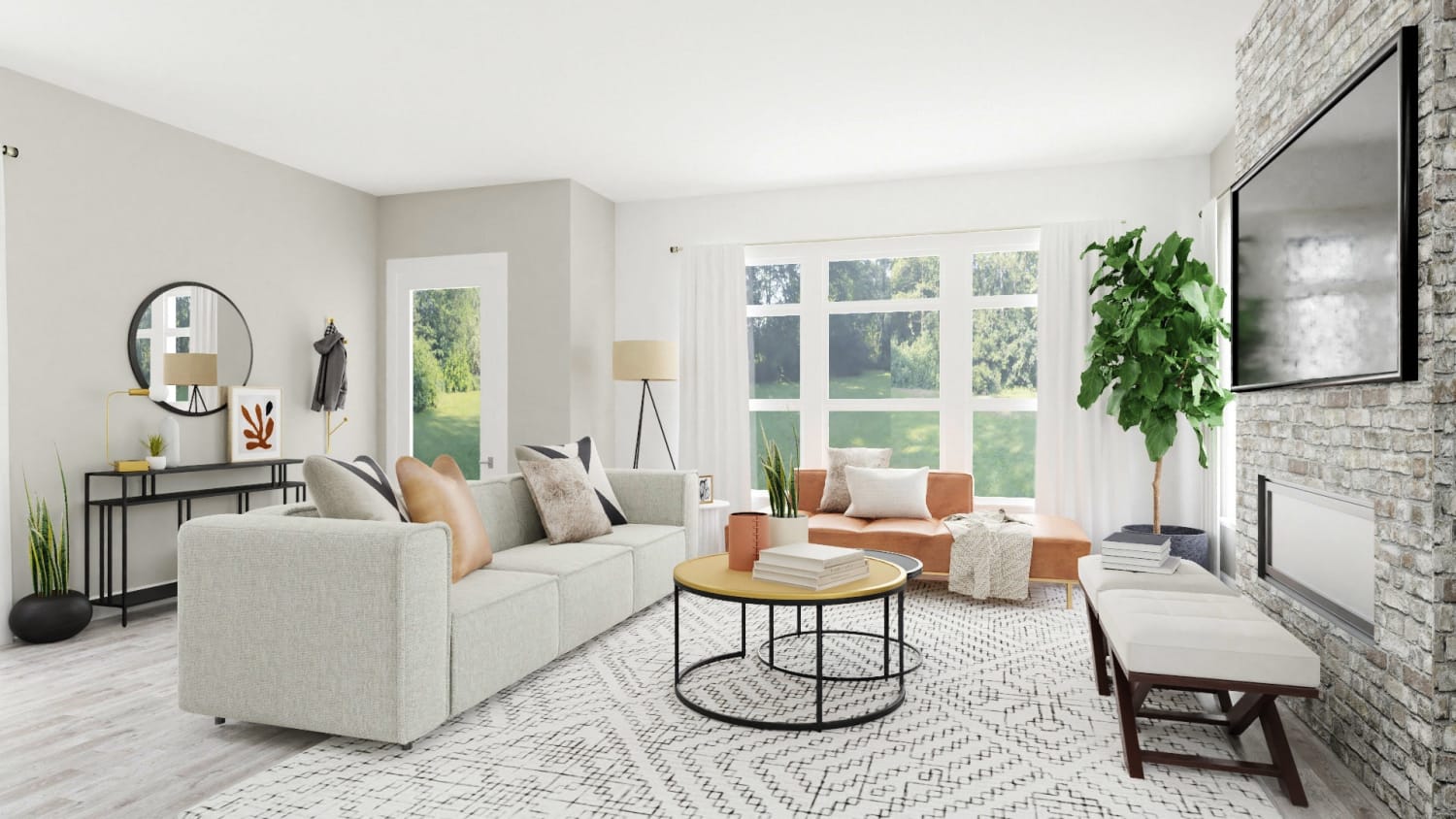 From all the rooms in your house, the living room is by far one of the most important ones. After all, your living room is your entertainment center, the place for cozy movie nights with the family, and where your guests mingle when they visit. So, it's not surprising to feel a bit intimidating about decorating your living room. Not to worry, we're sharing our step-by-step guide on how to decorate a living room to make it look like it just came out of a magazine. 
Step 1: Find the Sofa First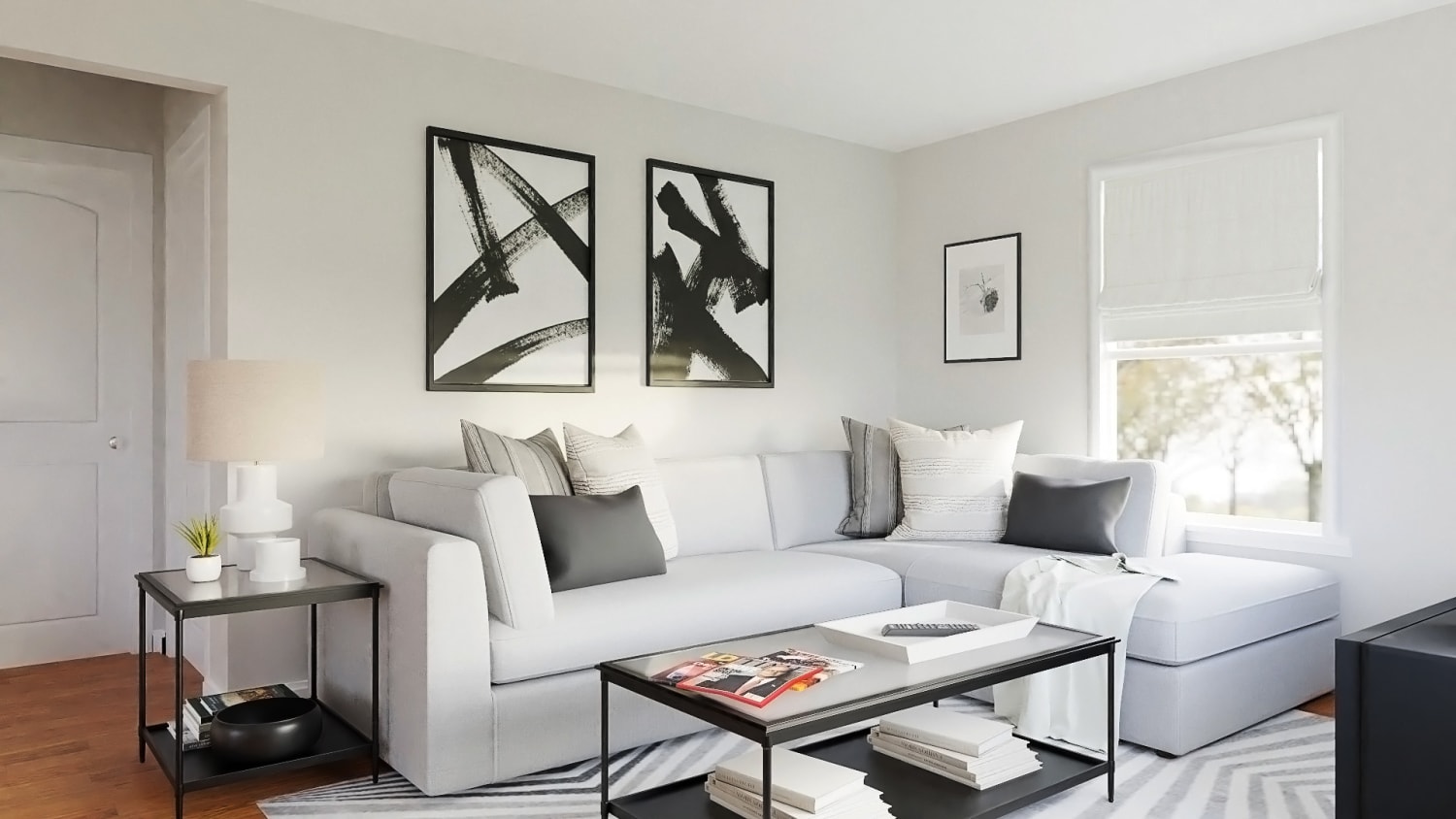 Whenever you're looking up living room ideas, the first options always revolve around the sofa. It makes perfect sense; the sofa is perhaps the largest piece of furniture in your living room and will dictate how you arrange the rest of the parts. Find a sofa that will become your focal point. Remember to keep in mind the functionality of your living room. If you know you'll be spending a lot of time here watching TV, then a sectional is a better option than a love-seat. Make sure to pay attention to the construction of the sofa or sectional, opting for pieces that use more quality construction techniques and materials. Here is a list of best sofas that will suit every budget.
Step 2: Pick the Area Rug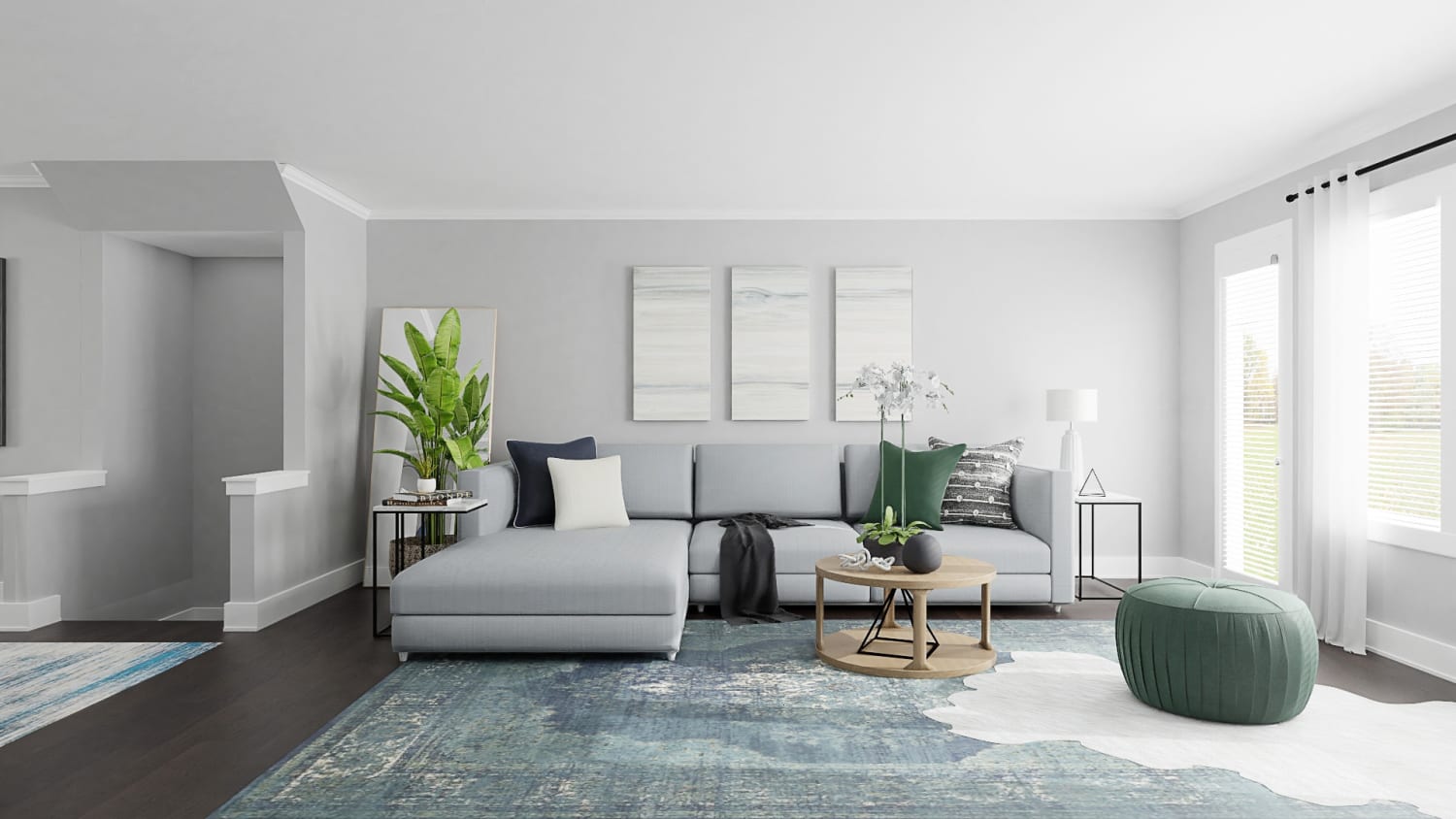 Area rugs can be tricky to buy if you don't know what you need. For a living room, you should find a big enough rug to fit all your furniture. Ideally, keep about 10-to-20 inches of bare floor between the edges of the carpet and the walls of the room. Keep in mind, when area rugs are too small, the living room will look disjointed. Allow the feet of all of the seating to touch on the rug for a joined look.
Step 3: Get the Right Lighting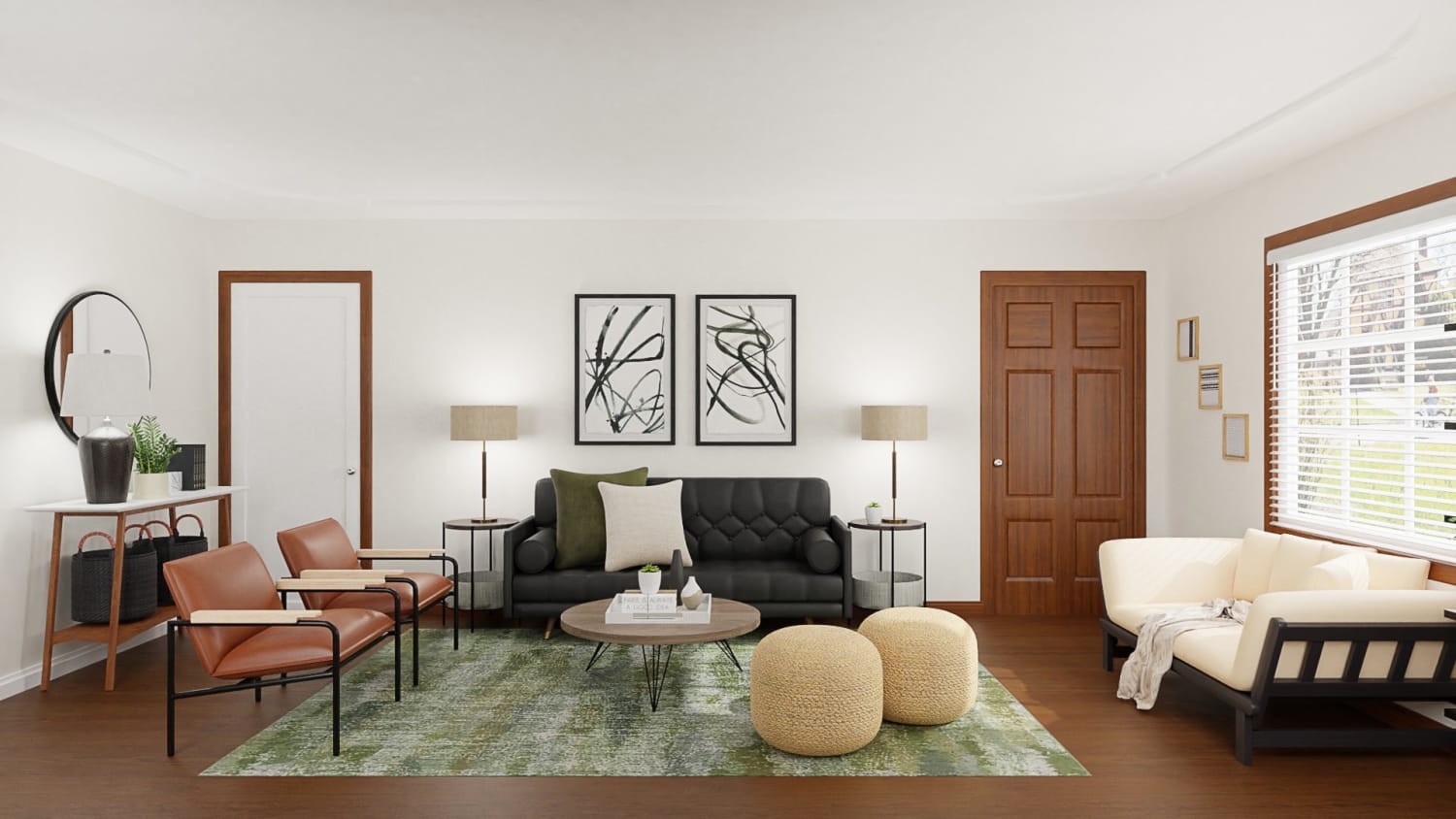 For your living room to look put-together, you need three lighting types: ambient, task, and accent. To make this happen, you might consider a mix of overhead chandeliers, table and floor lamps next to the main sofa for accent, and wall sconces for ambient lighting. Lighting can be quite tricky, so make sure to have an overall idea of how your living room will be arranged before you buy lighting. 
Step 4: Decide on Your Color Palette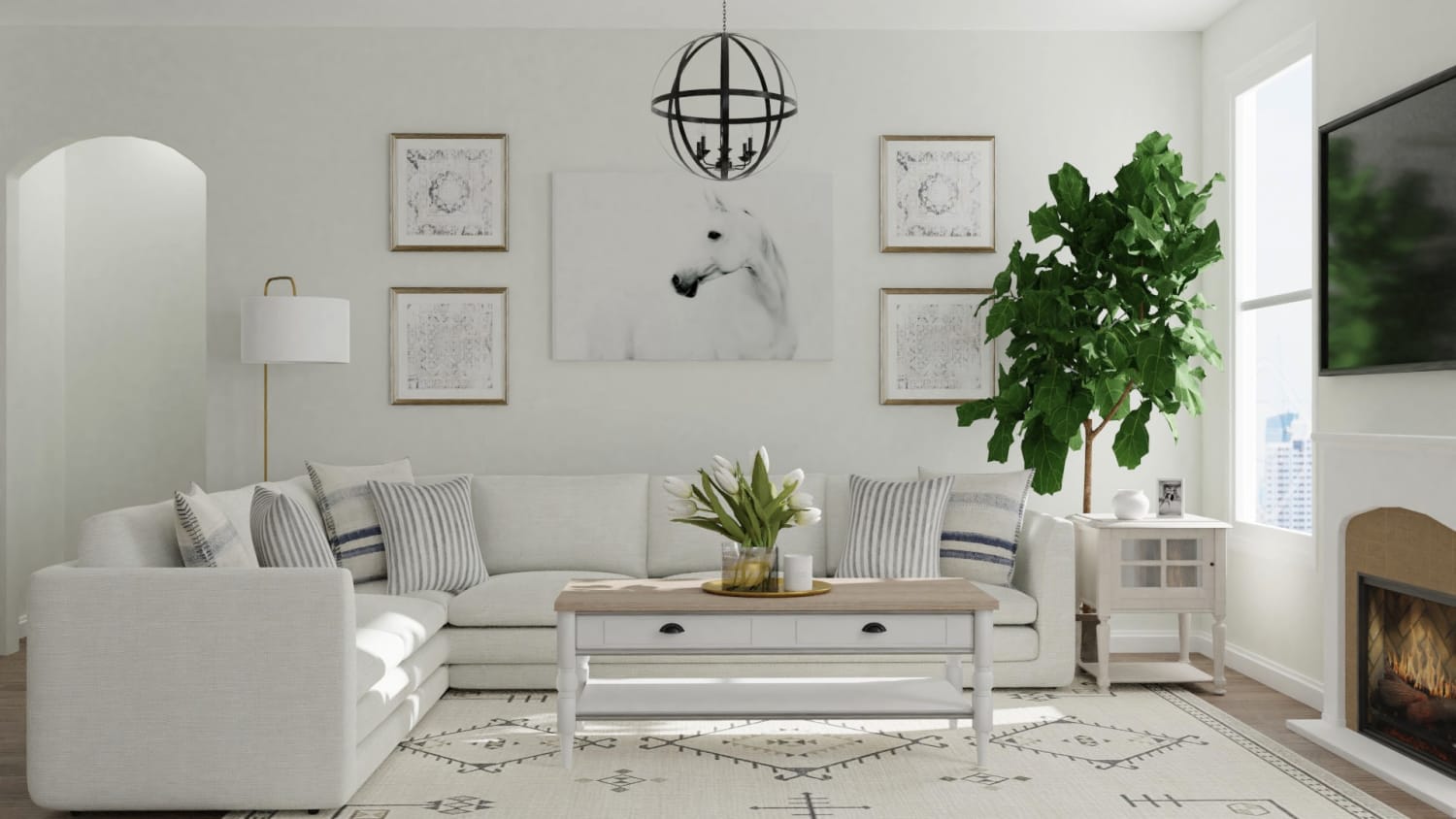 When it comes to living room ideas, choosing the right paint color is crucial. Pick a color palette that compliments your furniture choices, the overall aesthetic of your home, and the style you want to achieve in this room. Remember, lighting will also play a critical role in choosing the right paint colors, so don't forget to look at steps three and four together. 
Step 5: Add Wall Art & Accessories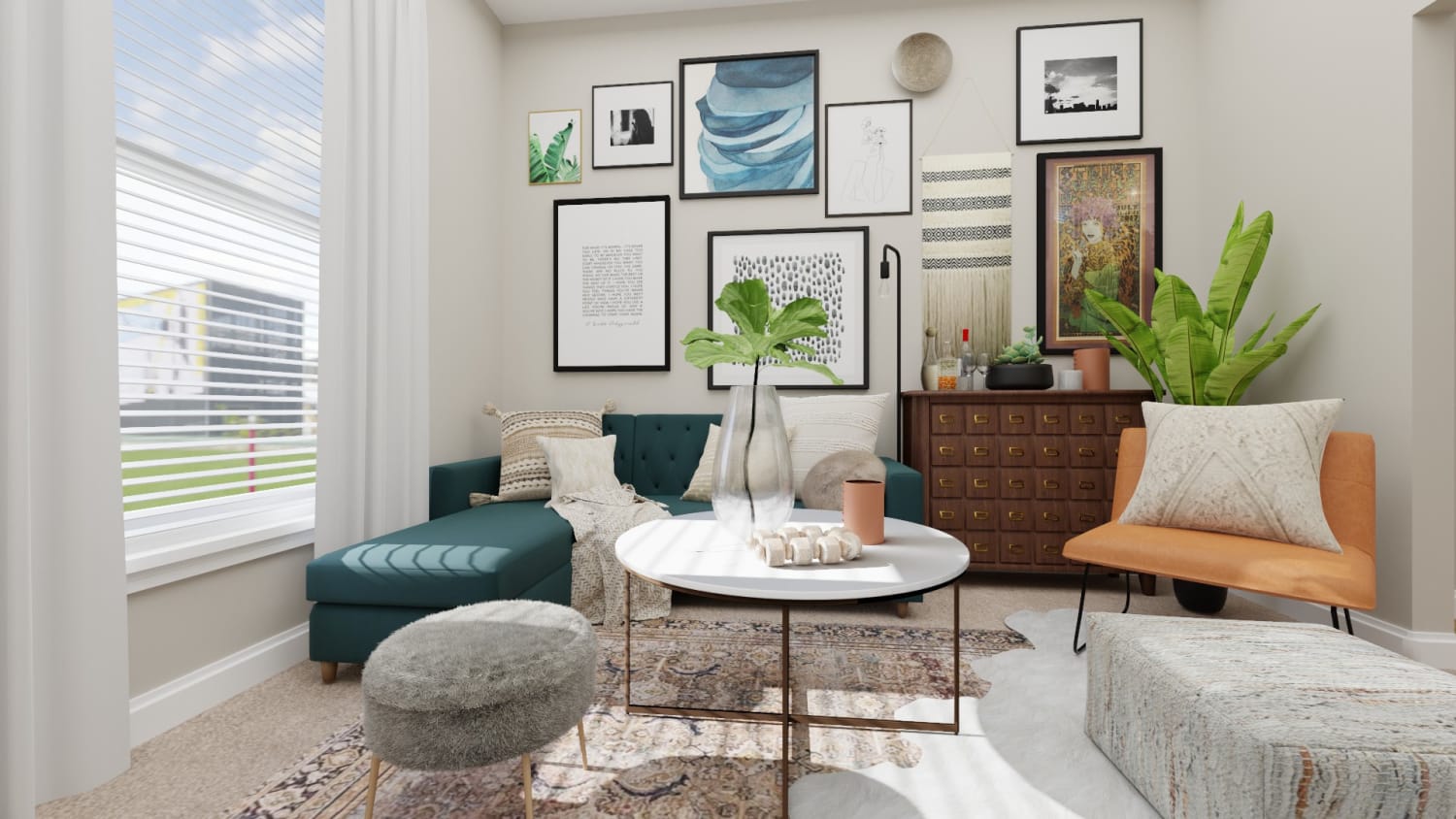 No living room decor ideas would be complete without the art wall and accessories. Don't go all crazy thinking that every inch of the room needs to be filled. Including wall art and accessories like pillows, blankets, mirrors, decorative items will pull the space together and complete the look. However, make sure you don't make this common mistake when it comes to hanging wall art. 
One More Thing Before You Start
Even when you have all your living room design ideas on paper, you need to do one thing -- measure. From window treatments, furniture, and rugs, if you don't measure absolutely everything, your entire living room design will be a mess. The best way to arrange your living room furniture is by looking at the different measurements you have. Have this cheat-sheet guide with you when you go furniture shopping to prevent accidents from happening. No one wants to PIVOT their new leather sofa into their new dream living room. 
Let's Design Your Perfect Living Room
There are millions of living room design ideas you can source for inspiration. But, the vast number of living room trends out there can make the design process a bit less fun and more overwhelming. Luckily, that's why you can start a project today and work with a talented Spacejoy interior designer to make your living room a dream come true. See our pricing plans to get started!
Similar Picks
Related designs for you
Categories
Explore other categories