Living Room Design Ideas
Popular Living Room Paint Colors Every Designer is Loving in 2020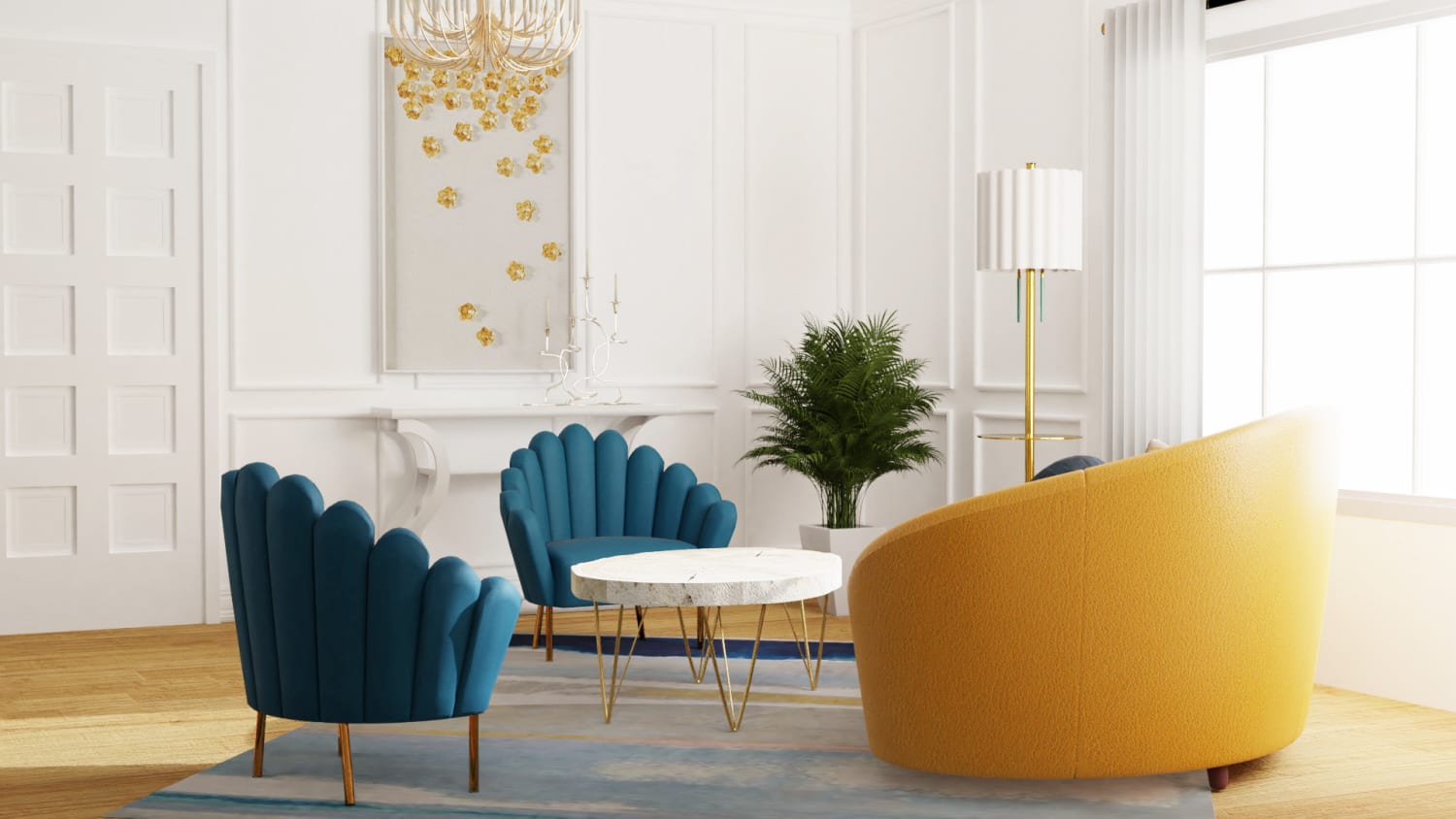 Choosing your living room paint colors is a big deal. When finding the best color for your living room, you have to remember this is a space you'll entertain guests, come back and relax in after work, and enjoying other activities. Of course, you're looking for an eye-catching color scheme but calming at the same time. Maybe, this is why more and more homeowners are shocked to see which shade won the best color for living room walls in 2020. 
Going Back to Basics with White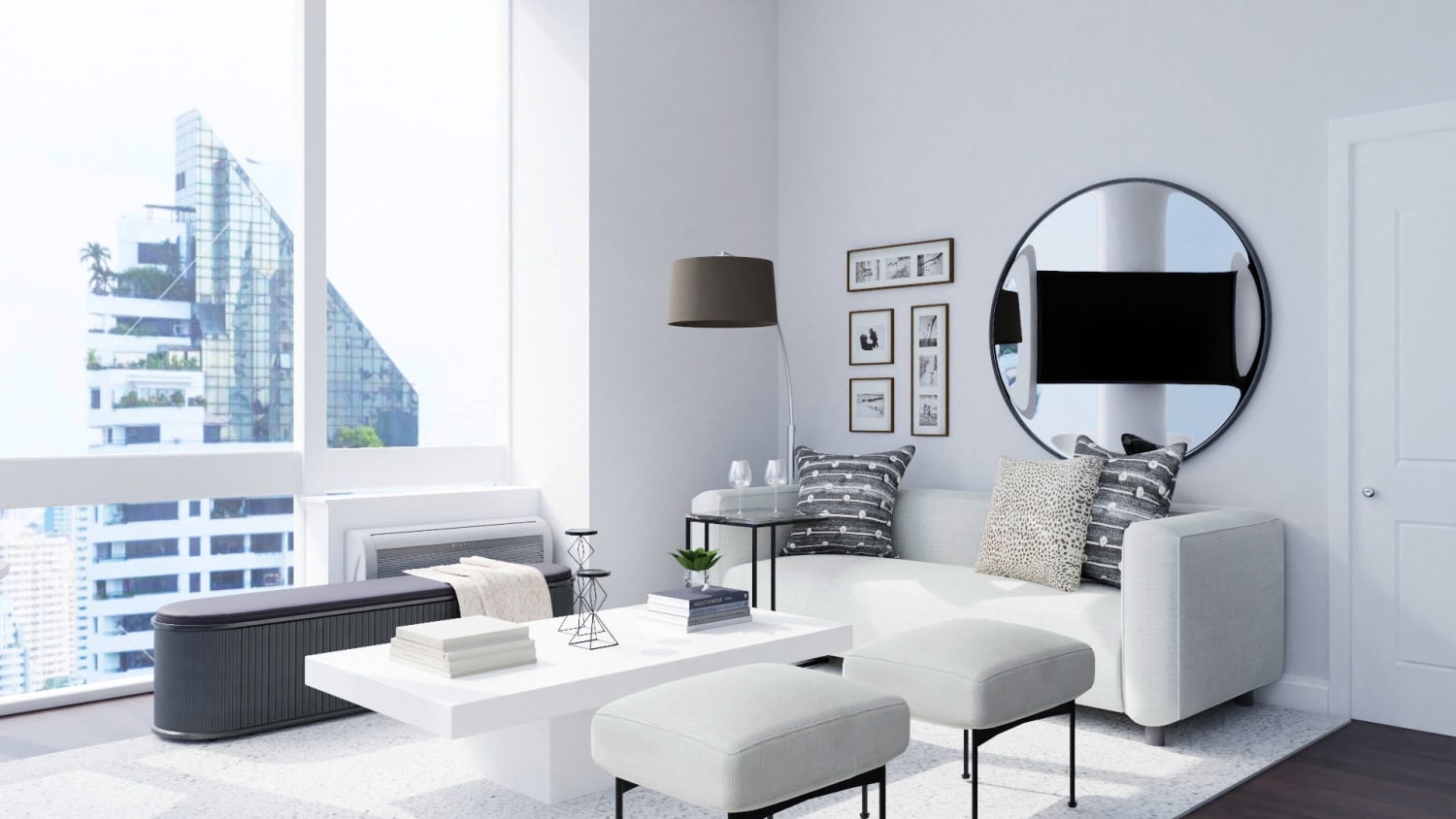 Surprise! According to many interior designers, white is the most popular living room color of the year. Even though white walls have been considered dull and boring in the past, it seems this year is all about serenity and calmness. Because white is versatile, it can match a wide range of furniture styles and design aesthetics. So, even if your interior design taste changes over time, you don't have to worry about re-painting your walls. 
White is a very giving color that you can make warmer if you choose yellow lighting. You can also stay within a more controlled living room color scheme when you match it with white lighting and monochromatic accessories. It's the perfect living room paint color for those who are unsure about the final style they want for their home. 
Staying Cool with Neutrals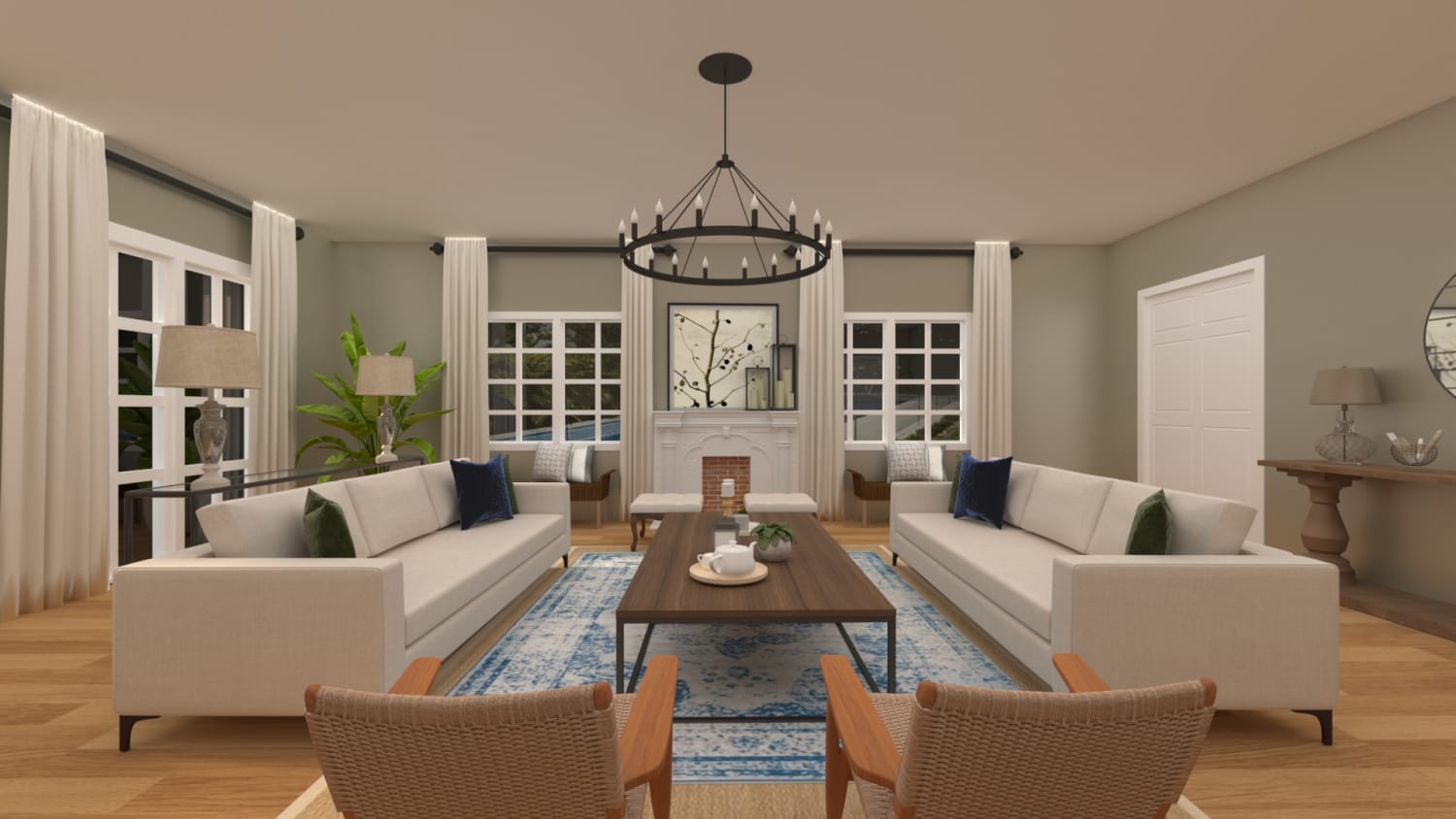 Neutrals never go out of style, but in 2020, we're moving past the gray and beige. Some of the best colors for living rooms this year include hazelnut, mint green, mushroom, and golden yellow. Neutral shades are perfect for those who want a continuous color for the entire house. The furniture options are also quite endless with neutrals, but they do add a more cozy feeling than an all-white home. 
Warmer neutral tones are excellent choices for modern farmhouse styles, while colder tones lend themselves for a mid-century modern interior design aesthetic instead. 
Dark Colors Invading Neutral Color Schemes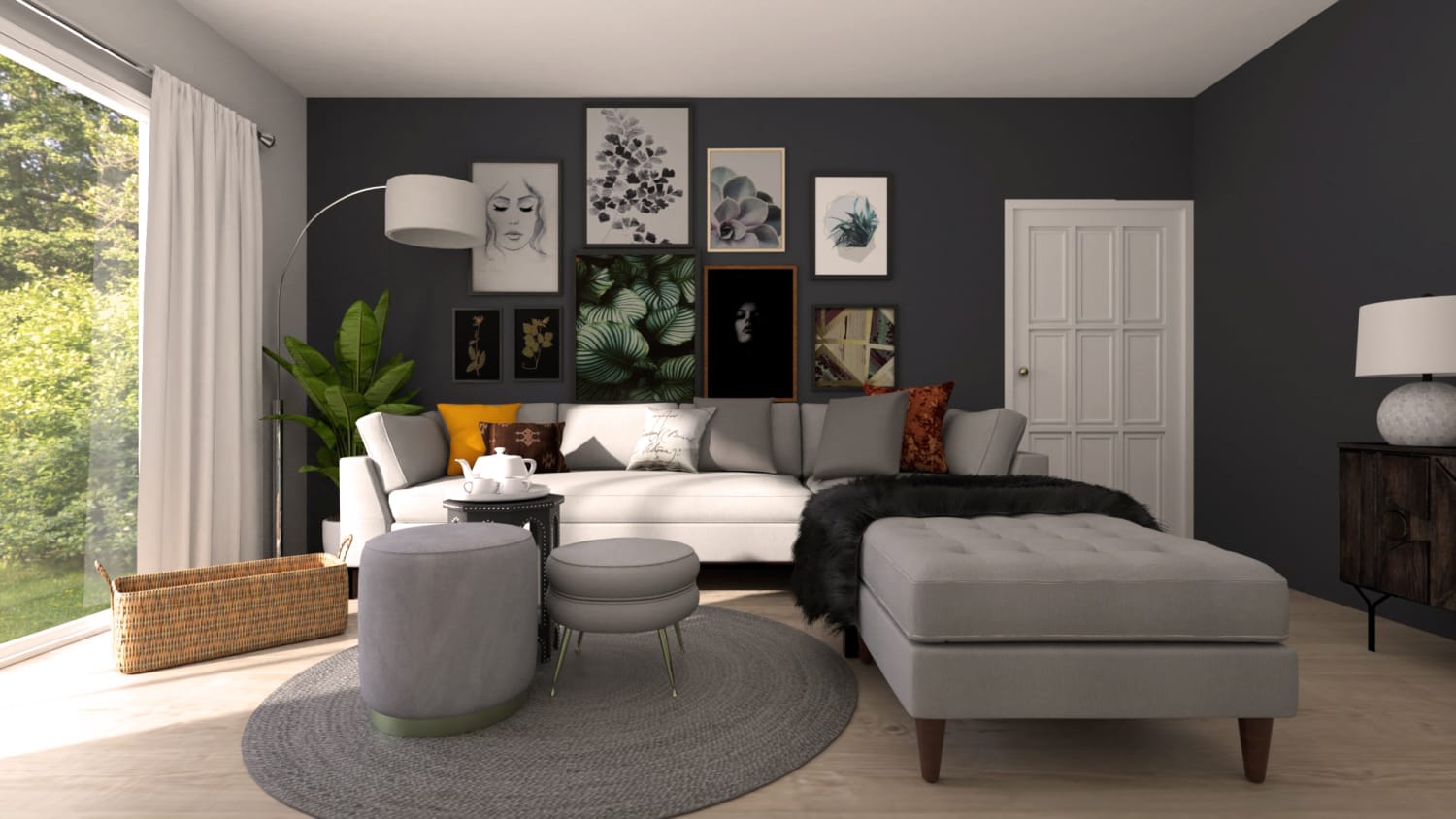 Homeowners and designers alike are not shying away from darker colors. We see home designs with charcoal-colored ceilings, for example. A trending living room paint color, according to Benjamin Moore, will be Blue Danube, and we're sure we'll see many accent walls with dark blue shades for living rooms. Like our classic neutral colors, darker shades go well with creams and yellows for a warmer feel, and greys and whites for that frostbite look. 
Don't Be Shy with Blushing Colors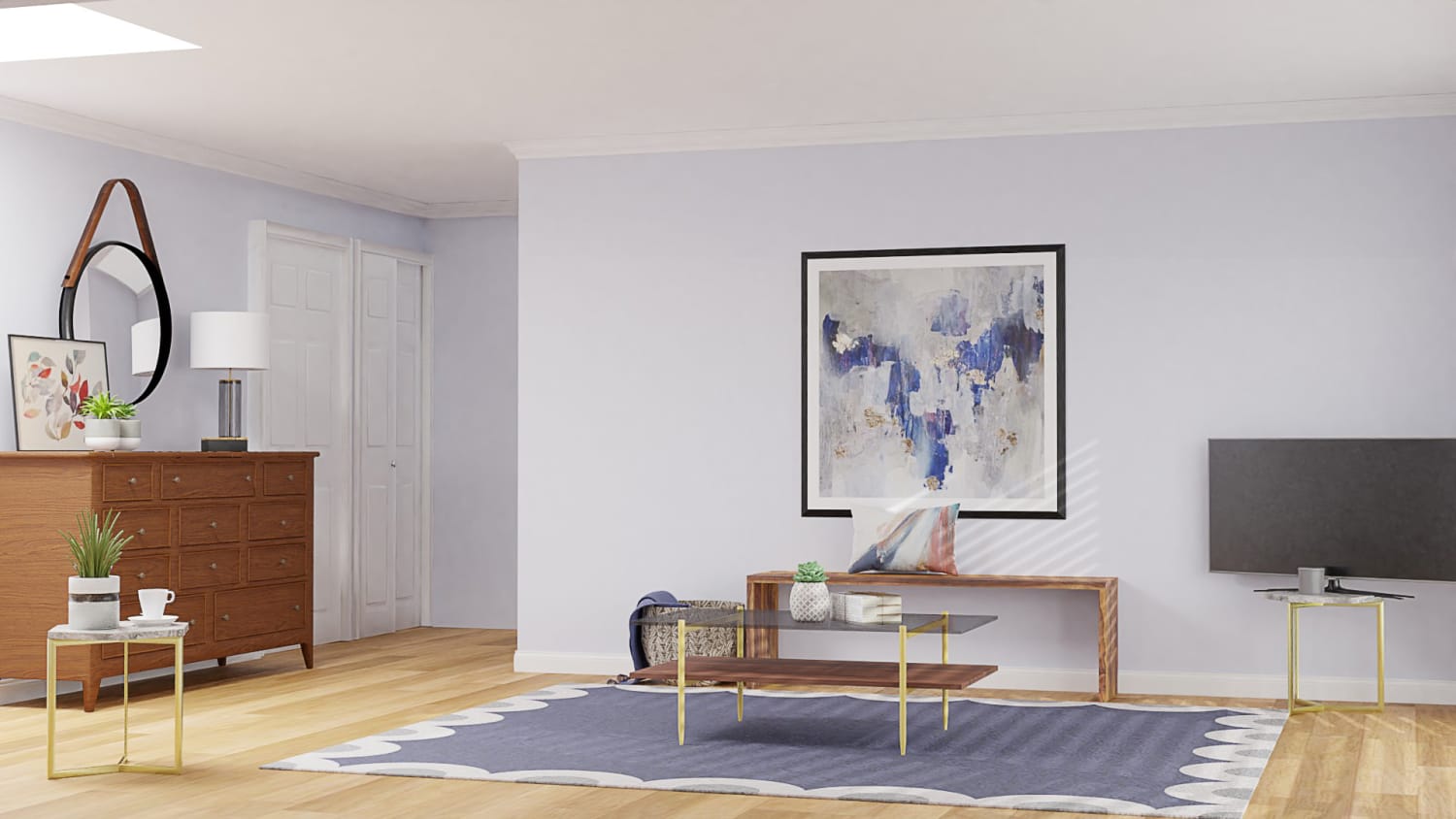 We're about to see an explosion of blush tones in our living rooms. Light lavenders, blushing pinks, soft creams, and more are making a comeback. A refreshing alternative to your classic whites or beige, these soft, airy tones flatter all spaces and play well with other colors. Another excellent option for those who want a monochromatic paint color scheme that works in every room. We see blushing tones exploding in boho-style homes, modern glam, and modern-traditional living rooms. 
Make It Pop with Jewel Tones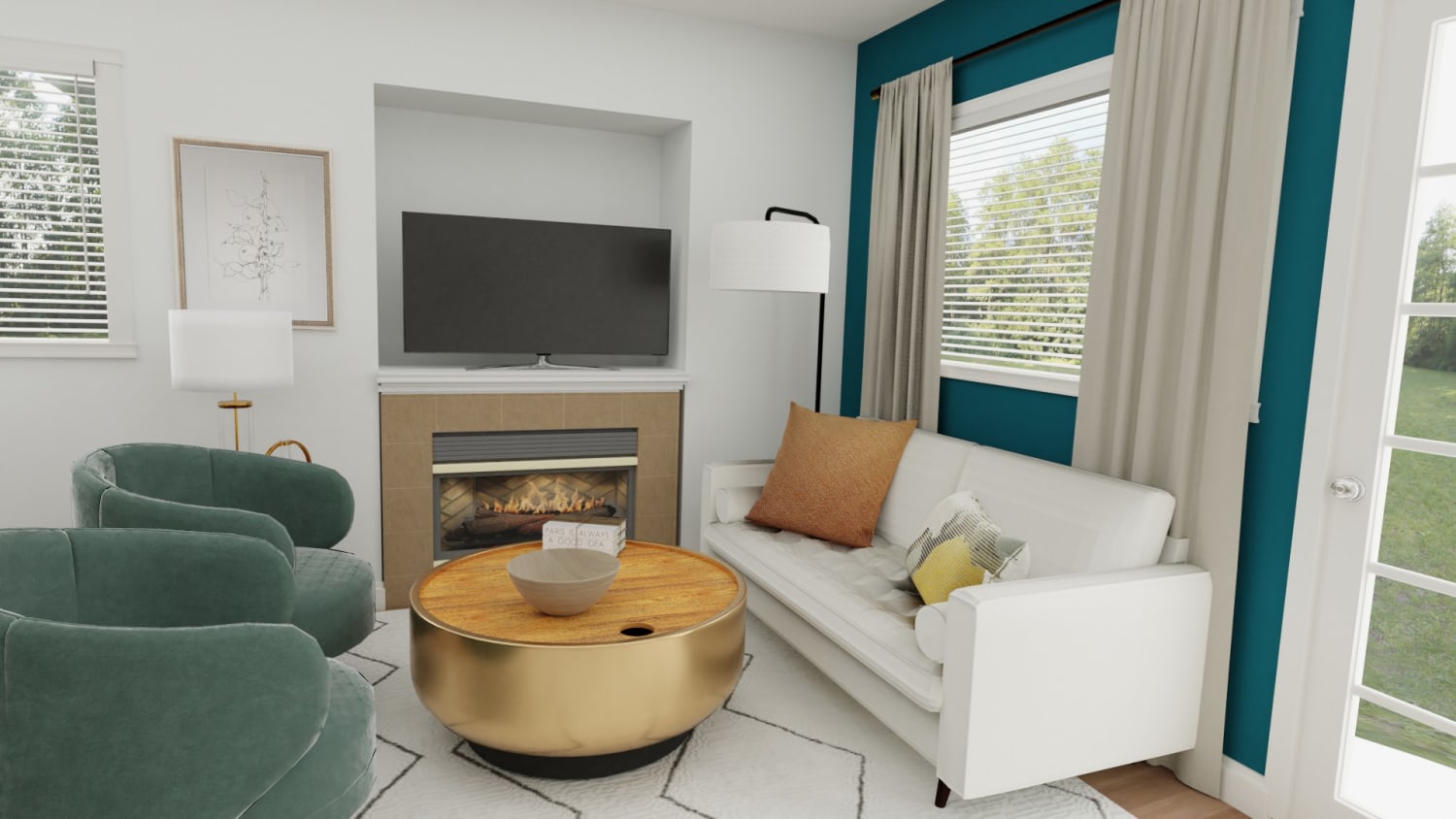 Last but not least, don't forget about your powerhouse colors. We're talking about the peacock blues, emerald greens, and citrine yellows. These are the accent-wall colors of the year. Whenever you want to make a statement, these jewel tones will make any room pop. More for the eclectic modern home that loves to make a lasting impression. Those who choose this color are all about entertaining and showcasing their style. 
Found Your Color? Let's Design Your Dream Living Room
Now that you have the living room paint color you want, it's time to add the furniture. Start a project today and work with one of our designers to find the best pieces to complement your living room wall color. 
Similar Picks
Related designs for you
Categories
Explore other categories