Living Room Design Ideas
Popular Living Room Paint Colors Every Designer is Loving in 2021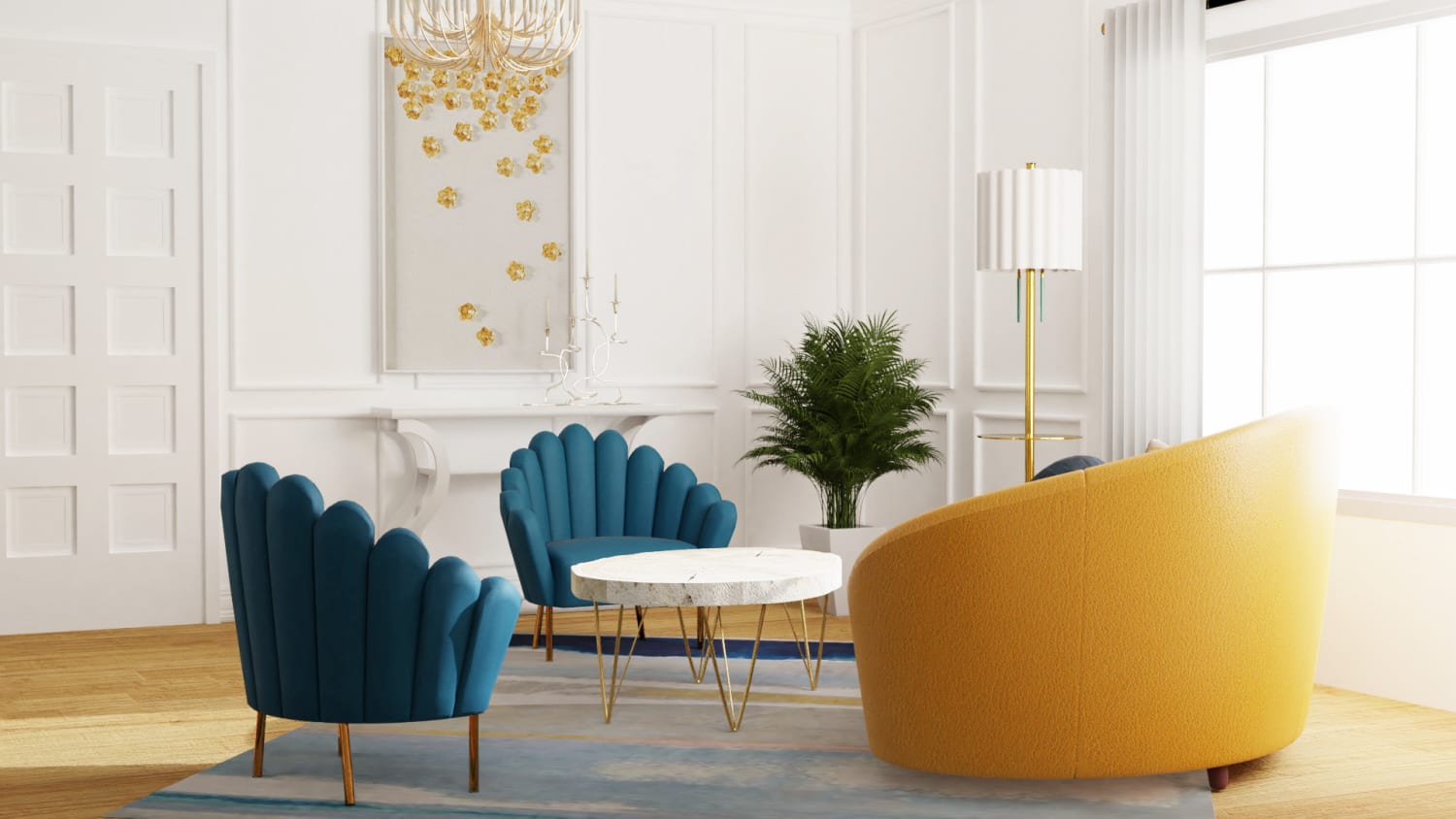 Deciding on what color to paint your living room is no easy task. When finding the best color for your living room, you have to remember this is a space you'll entertain guests, come back home to after work, sit back and relax, and enjoy other activities too. So, of course, you're going to want to choose a color scheme that's eye-catching while also being calming at the same time. Maybe, this is why more and more homeowners are shocked to see which shade won the best color for living room walls in 2021! 
We're going to give you a few tips and tricks on how to pick the perfect color palette for your living room along with some gorgeous examples of the most popular living room colors for inspiration!

Avail the Best Online Home Design Services on Spacejoy
Tip 1: Use Color Theory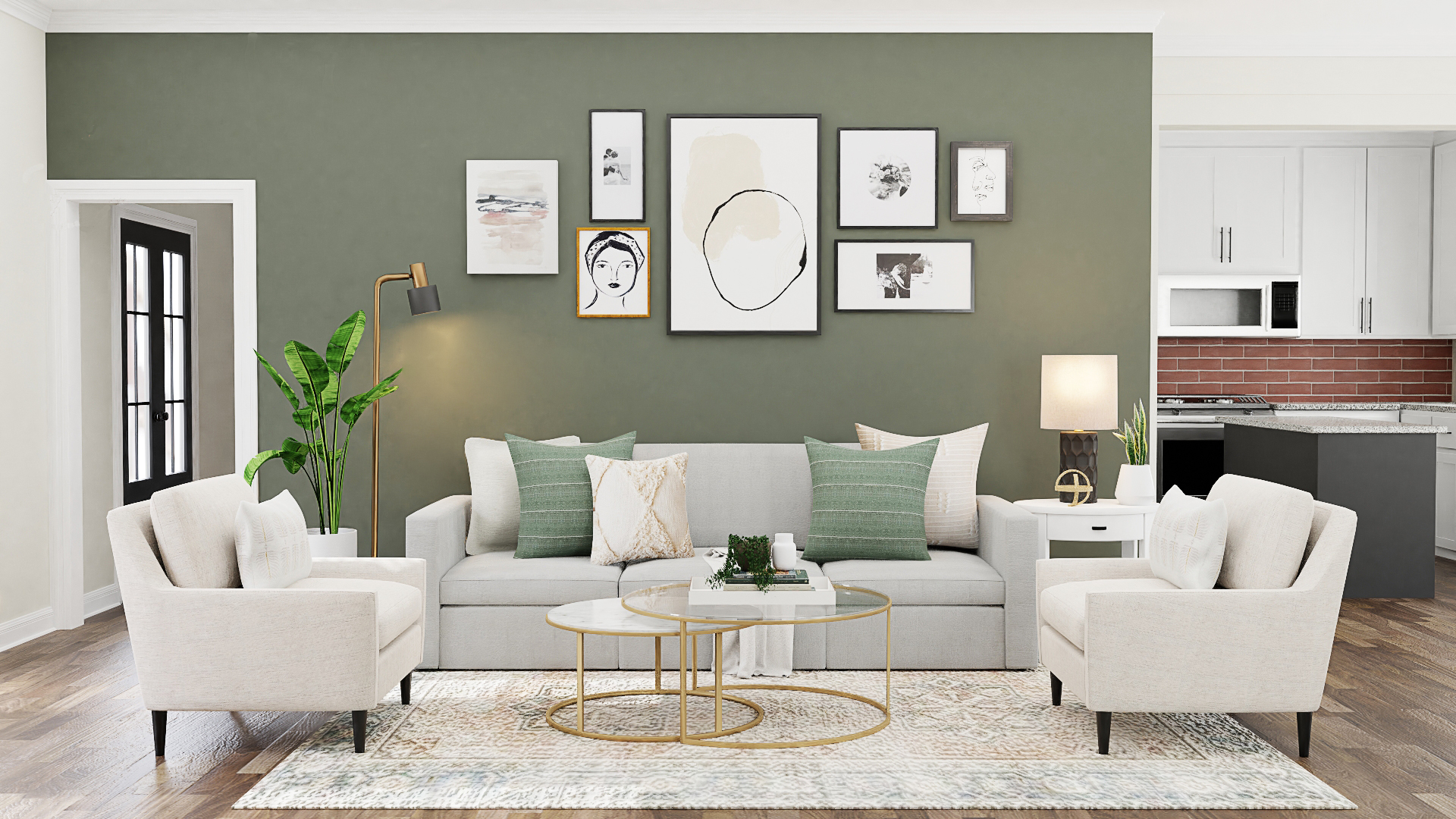 You don't need to be an art major to know your color theory, but a little bit of research does help! Color theory is the perfect tool to help you land on a color scheme for your living room, especially if you've already got your heart set on a color or two and you're not sure what complements it. Don't worry, you don't have to spend hours scouring the websites to land on the perfect color palette for your living room. You've got tools that'll generate it for you! These inexpensive tools can generate as many color schemes tailored to your tastes as you need. There's no rule that says you have to go with the ones suggested by them, you can always make a few adjustments and land on something that makes you truly happy! 
Tip 2: Find Some Printspiration!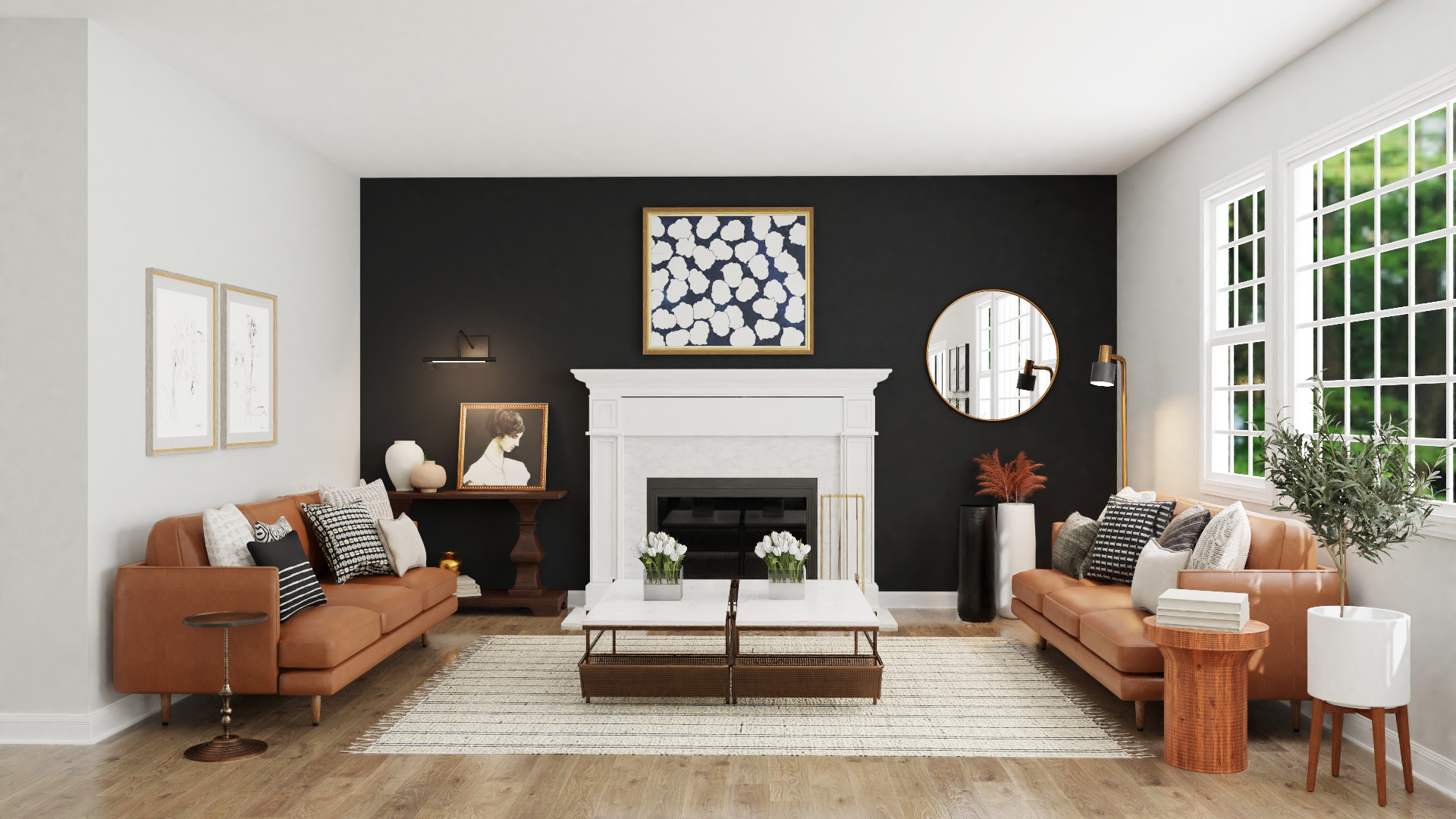 We've all had that moment where you like a decor accent or an accessory so much that you design your entire space around that one thing. Sometimes, that one thing can be a print that you've fallen in love with. Maybe you've just bought yourself a new sofa and absolutely love the color scheme on it, so you want to make sure that your entire living room complements it too. Well, you're not alone! If you're looking for an accent wall, look for the boldest color on your print and work off of that. If you're looking for something a little more understated, look closer at the finer details in your print fabric and voila, you've got yourself a color scheme you love! 
Know Your Undertones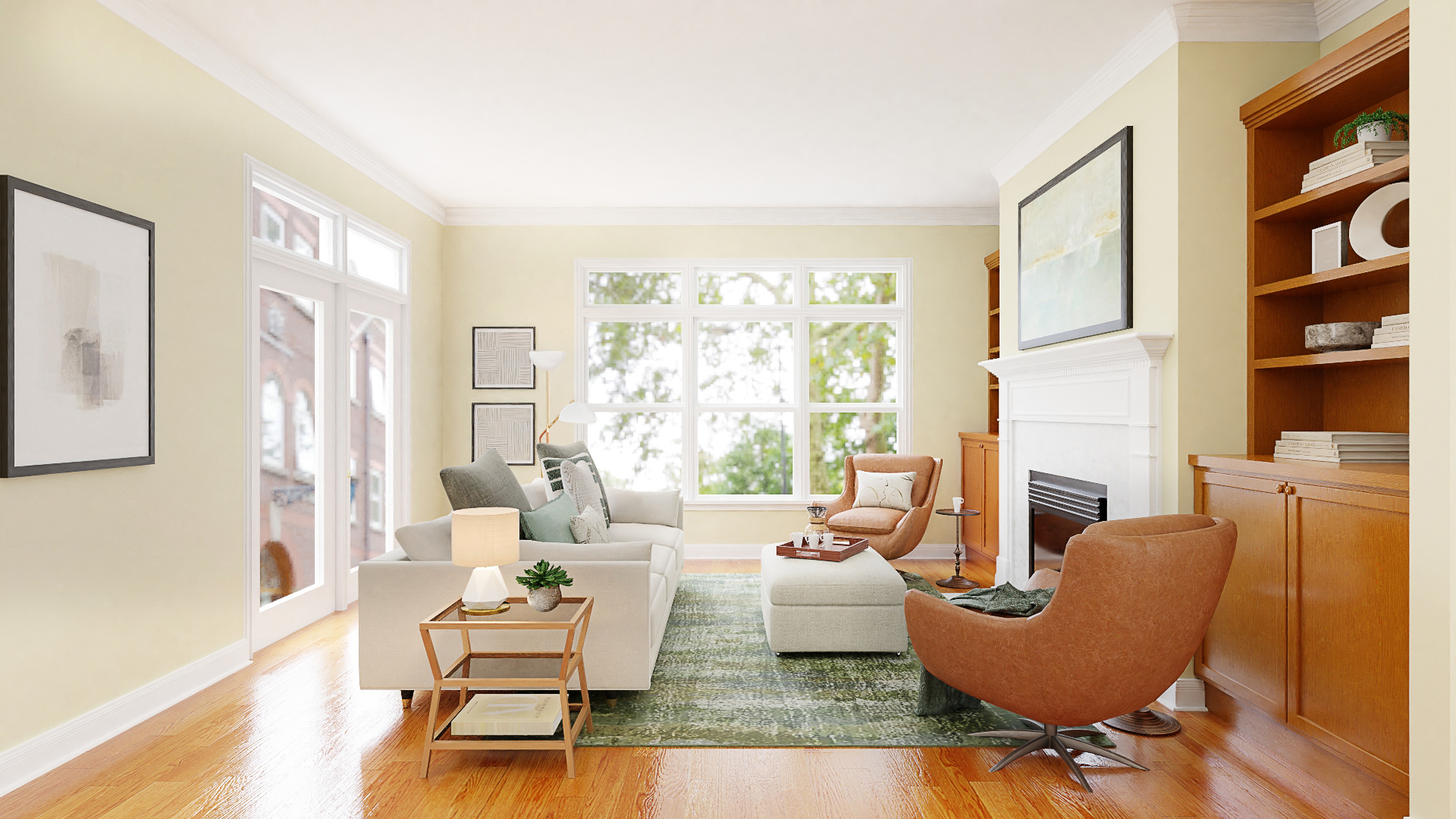 There's so much more to a color than meets the eye. The place where it makes the biggest difference is unfortunately, while picking popular living room paint colors for your home. In theory, the colors should go well together but they just don't and the undertone is to blame. For instance, when you're trying to find what colors go with beige living room tiles, you want to look closer and study the undertones of that particular shade. Beige with green undertones won't match your gray furniture with blue undertones because they're on different color schemes. Once you get that hang of it, you'll be able to match your furnishings and decor perfectly without thinking twice! 
Let It Flow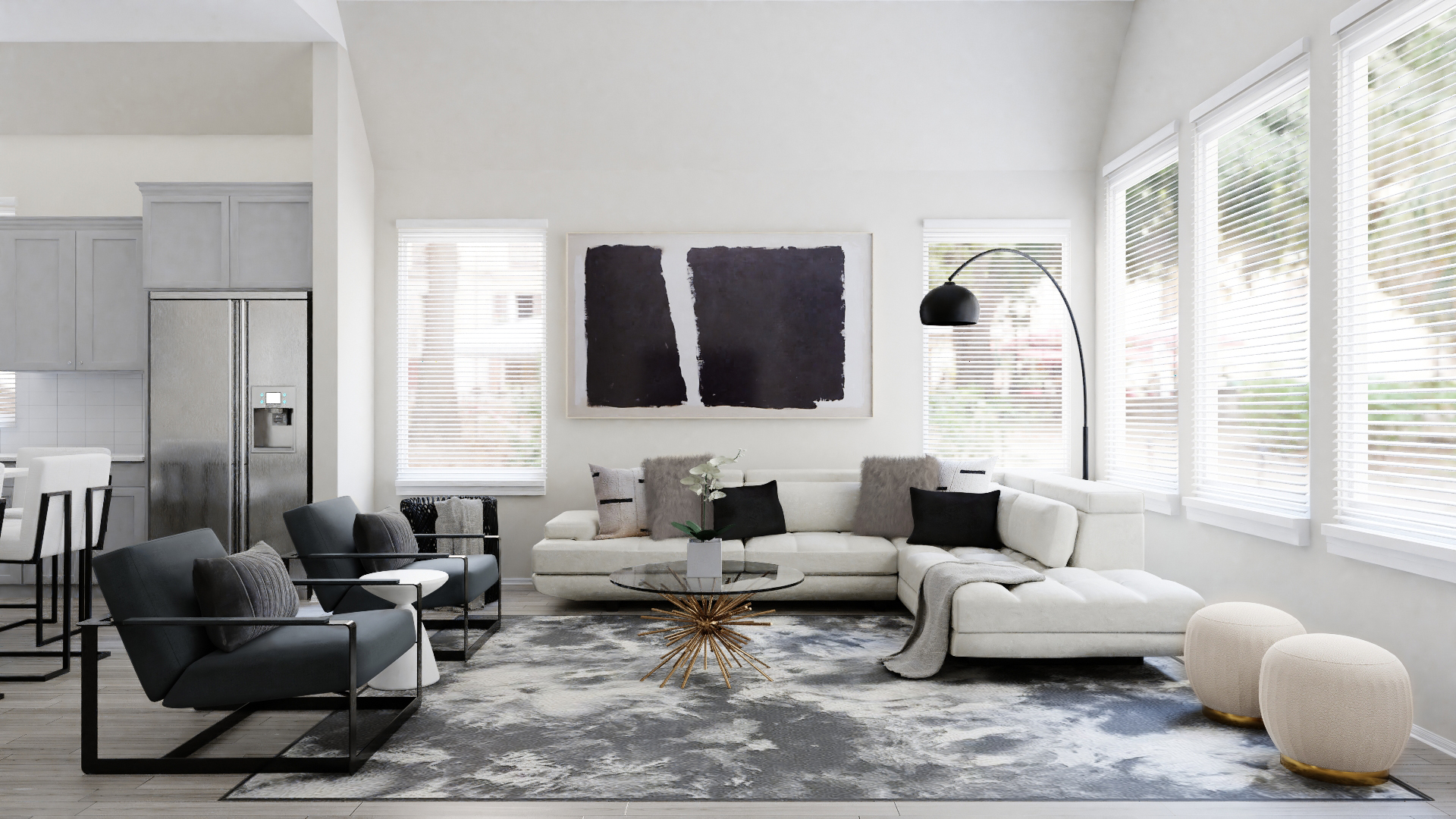 The flow of the color throughout your home is important, especially if you've got a smaller space to work with. Neutral color palettes are very popular right now because light, neutral tones throughout a home gives it the illusion of being more spacious than it is. Even if your home doesn't necessarily follow the same color scheme throughout, having one base color and then using that to create different palettes in different rooms also gives your home a unique, yet connected color scheme. 
Get Inspired!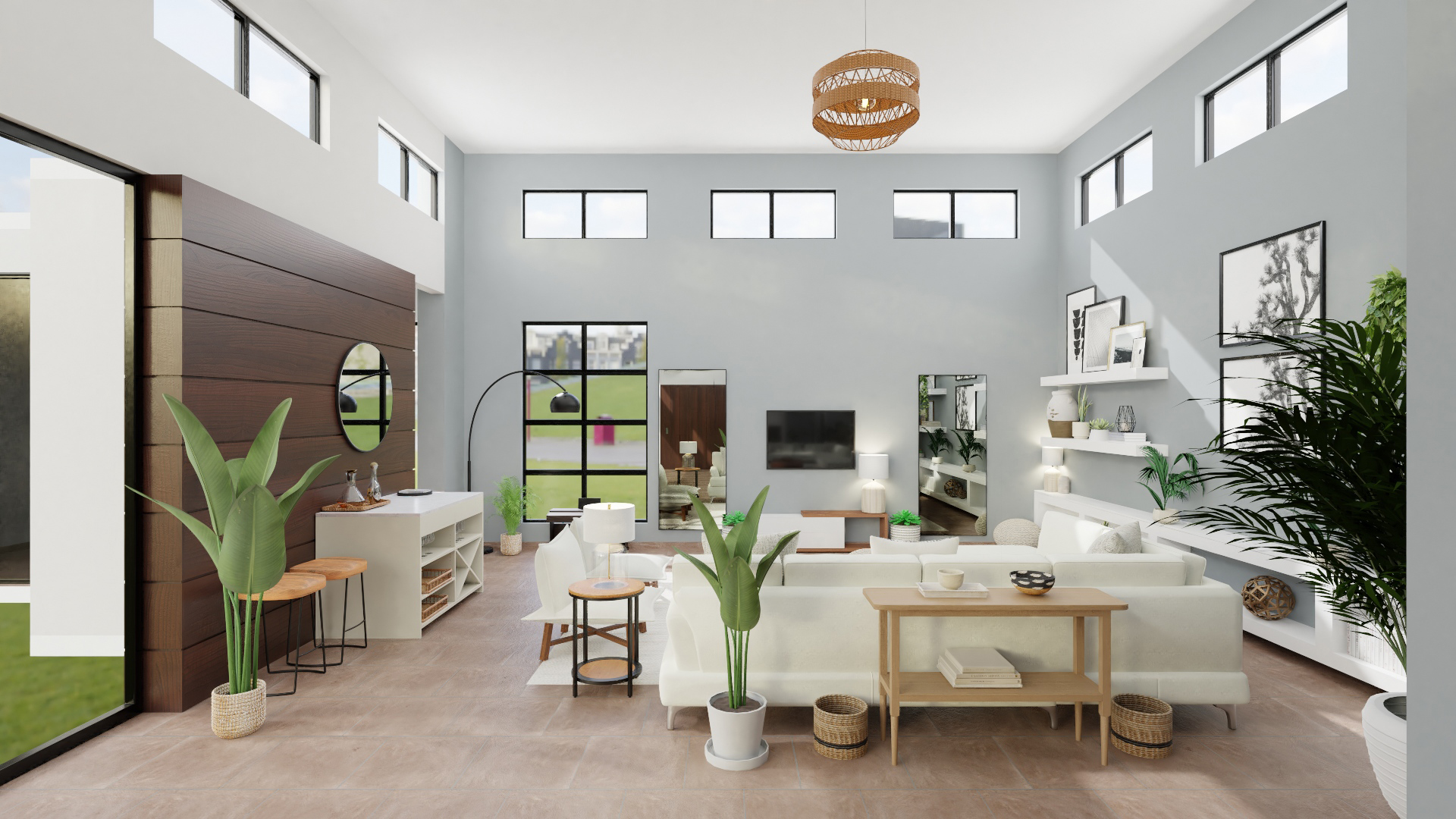 In today's time and age, you've got a million different references and style ideas at the click of a button. You can get on Pinterest to see what other people like you have done with their space in your favorite colors. Online design portfolios (not to brag, but ours is pretty nice), shows you a plethora of different paint options and color schemes. You can also search for decor ideas using your favorite colors to give your space a cohesive flow.  In fact, the very same retailers that you're going to pick your colors from can be very informative and helpful while offering you exquisite design inspiration that you could incorporate. None of this means you have to completely go by the book, of course! Just take bits and pieces of inspo from various different designs and come up with a totally unique space that's all about you! 
Our expert designers at Spacejoy have put together a few examples of the most popular living room colors and combinations this year. Take a look!
Going Back to Basics with White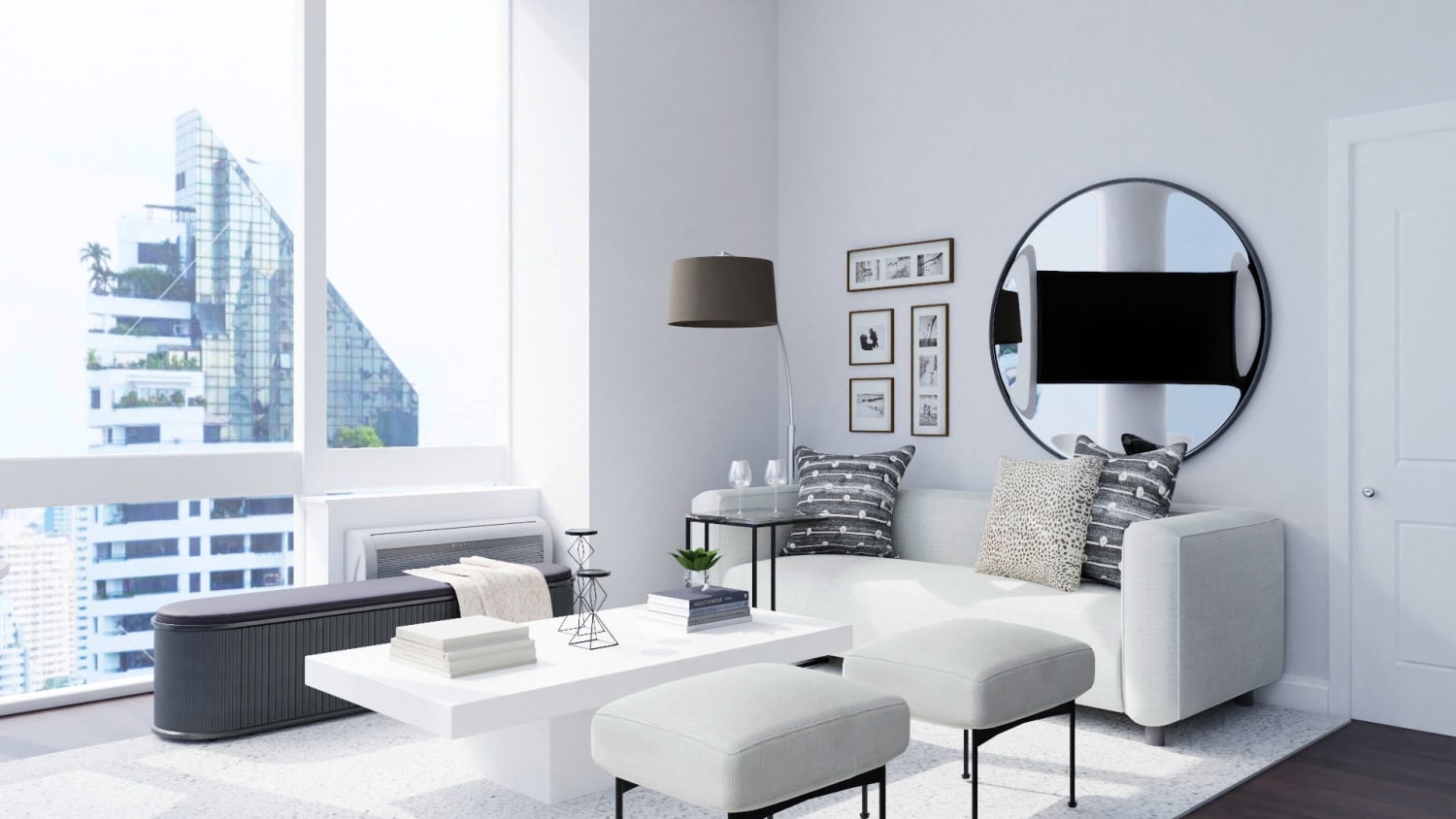 Surprise! According to many interior designers, white is the most popular paint for living rooms this year. Even though white walls have been considered dull and boring in the past, it seems thiar 2021 is all about serenity and calmness (and rightly so). Because white is versatile, it can match a wide range of furniture styles and design aesthetics. So, even if your interior design taste changes over time, you don't have to worry about re-painting your walls.
Neutrals never go out of style, but in 2021, we're moving past the grays and beiges. Some of the best colors for living rooms this year include hazelnut, mint green, mushroom, and golden yellow. Neutral shades are perfect for those who want a continuous color for the entire house. The furniture options are also quite endless with neutrals, but they do add a more cozy feeling than an all-white home. 
Warmer neutral tones are excellent choices for modern farmhouse styles, while cooler tones lend themselves to a mid-century modern interior design aesthetic instead.
Dark Colors Invading Neutral Color Schemes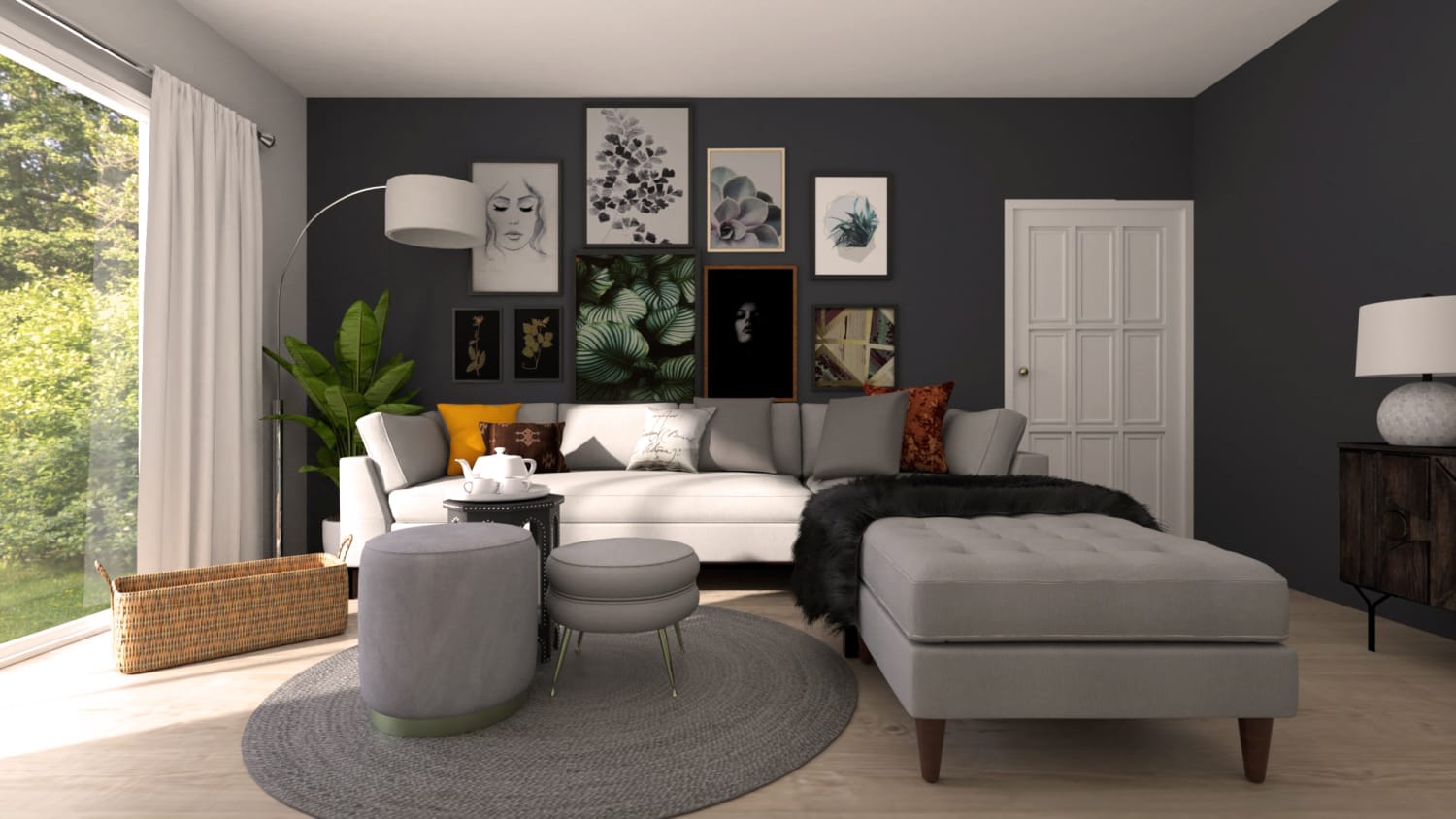 Homeowners and designers alike are not shying away from darker colors. In fact, it is one of the most popular living room accent wall colors of the year. We see home designs with charcoal-colored ceilings, for example. A trendy living room paint color, according to Benjamin Moore, will be Blue Danube, and we're sure we'll see many accent walls with dark blue shades for living rooms. Like our classic neutral colors, darker shades go well with creams and yellows for a warmer feel, and greys and whites for that winter wonderland look.
Don't Be Shy with Blushing Colors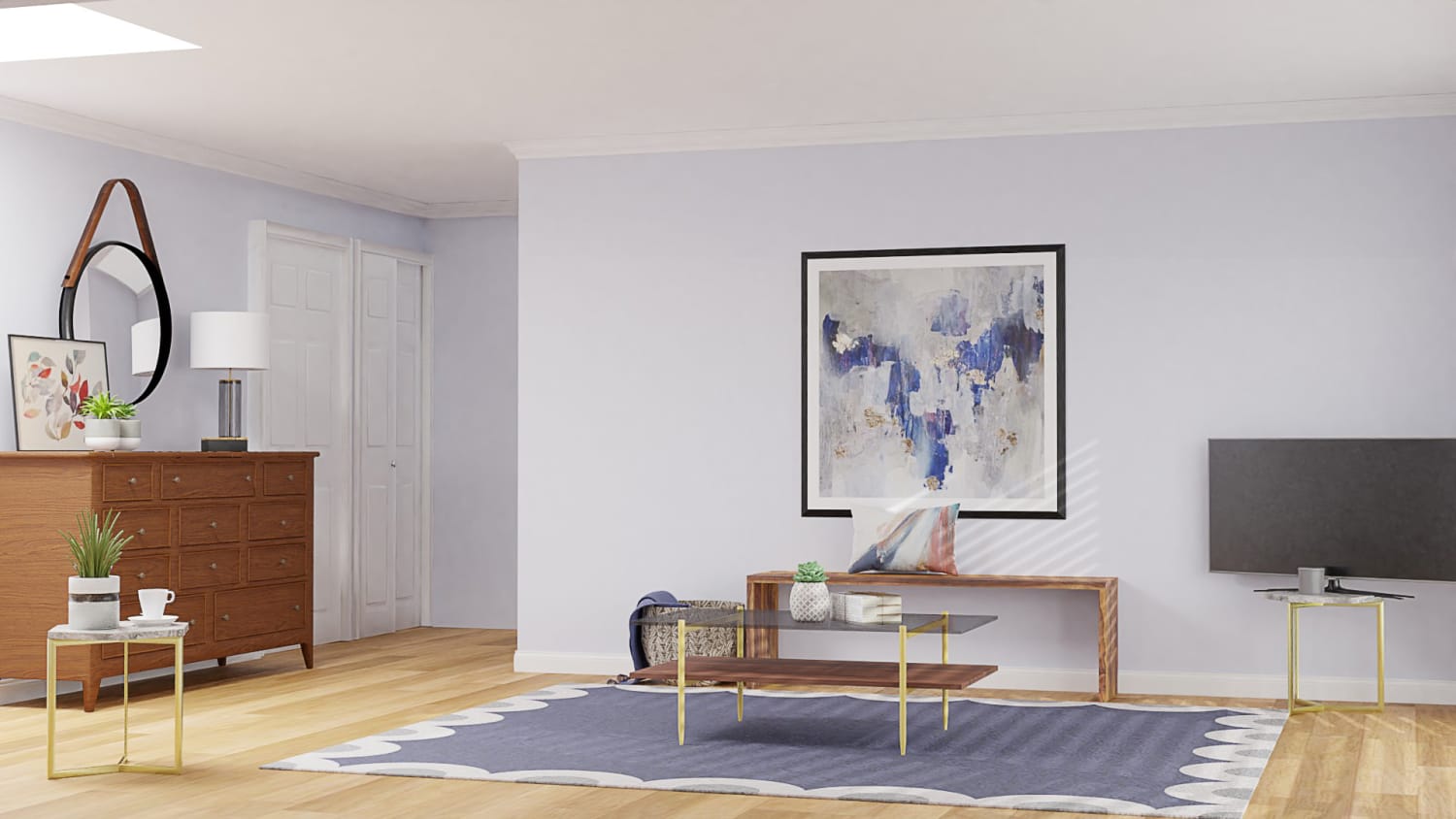 We're about to see an explosion of blush tones in our living rooms. Light lavenders, blushing pinks, soft creams, and more are making a comeback as popular living room colors this year. A refreshing alternative to your classic whites or beige, these soft, airy tones flatter all spaces and play well with other colors. Another excellent option for those who want a monochromatic paint color scheme that works in every room. We see blushing tones exploding in popularity in boho-style homes, modern glam, and modern-traditional living rooms.
Make It Pop with Jewel Tones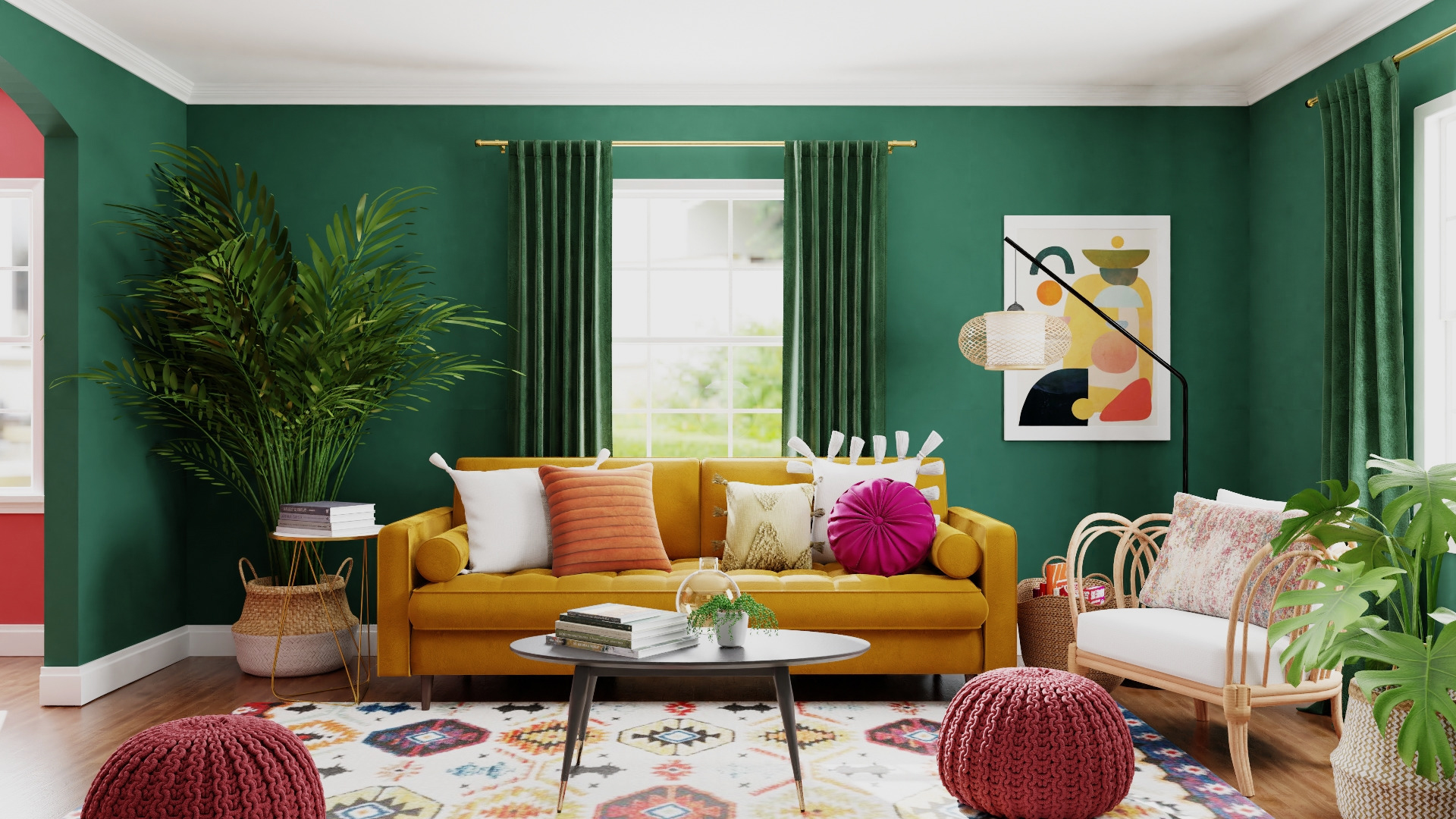 Last but not least, don't forget about your powerhouse colors. We're talking about the peacock blues, emerald greens, and citrine yellows. They're color royalties for a reason! These are the accent-wall colors of the year. Whenever you want to make a statement, these jewel tones will make any room pop. More for the eclectic modern home that loves to make a lasting impression. Those who choose this color are all about entertaining and showcasing their bold yet elegant style. 
Start your Design Journey with Spacejoy Home Interior Design App
Found Your Color? Let's Design Your Dream Living Room
Now that you have the living room paint color you want, it's time to add the furniture. Start a project today and work with one of our designers to find the best pieces to complement your living room wall color. 
Similar Picks
Related designs for you
Categories
Explore other categories