Living Room Design Ideas
Worthy & Best Sectional Sofas to Binge-Watch Your Favorite Shows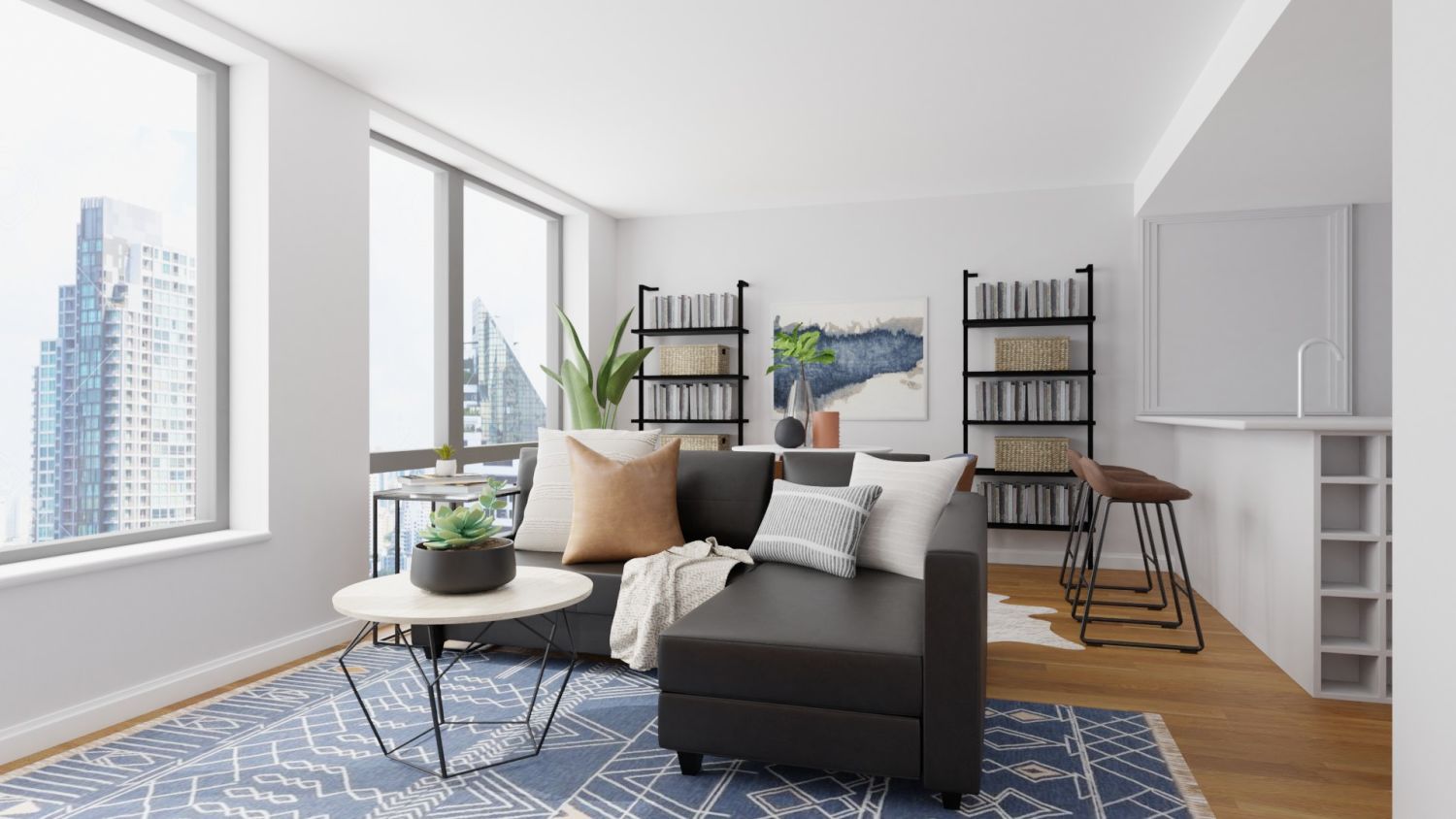 We all have our favorite shows to binge-watch. From Schitt's Creek to Never Have I Ever and those rewatching their favorite Friends episode, these shows have one thing in common: they're best seen from a comfortable and soft sectional sofa. Yes, you read that right. Having the ultimate sectional is the best way to elevate your binge-watching game and still give your living room that upscale, interior design magazine style you want. Keep scrolling for the best sections to binge-watch your favorite shows in absolute style.
Reversible Sectional - Wayfair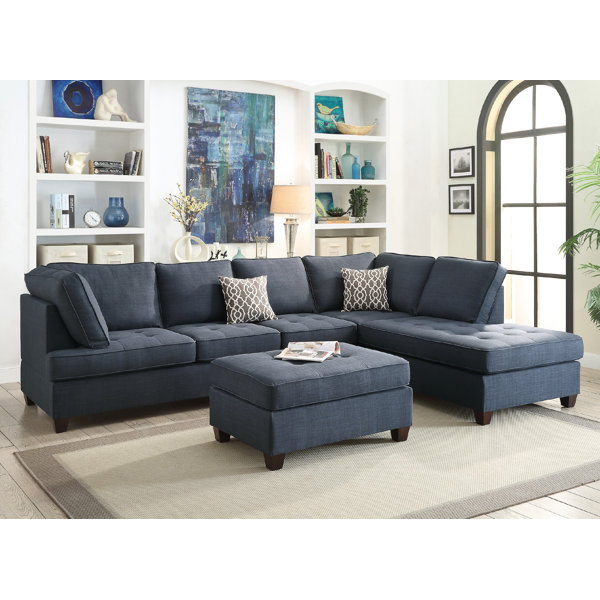 Perfect for indecisive homeowners who want versatility and comfort at the same time. With plenty of space to enjoy a Friday night movie with the entire family, this mid-century modern sectional sofa is perfect for a medium-sized living room.
Best for Binge-Watching: Outlander, That 70's Show, and The Marvelous Mrs. Maisel.
DHP Noah Sectional Sofa Bed - Walmart
Talk about a versatile and multi-purpose sectional sofa. The DHP Noah Sectional Sofa has storage space and opens to fit a bed. Now, that's binge-watching goals right there. Perfect for small living rooms that need to adapt to movie-loving guests without sacrificing comfort and space. Keep everything you need for the perfect movie marathon in the built-in storage space and enjoy the movie. 
Best for Binge-Watching: Never Have I Ever, Tiger King: Murder, Mayhem and Madness, and YOU.
Big Sur Sofa with Double Chaise Sectional - Pottery Barn
A sectional sofa that will seamlessly blend with your modern farmhouse style and fit your entire family all at once. Melt into its comfortable cushions as you plan a family movie night with the kiddos. The double chaise section adds extra room for cuddles and fun-time. Perfect for families who want their living room to be the background of family reunions and memories. 
Best for Binge-Watching: Disney Family Sundays,  The Perks of Being a Wallflower, and Secrets of the Zoo.
Ravi Reversible Modular Sectional - AllModern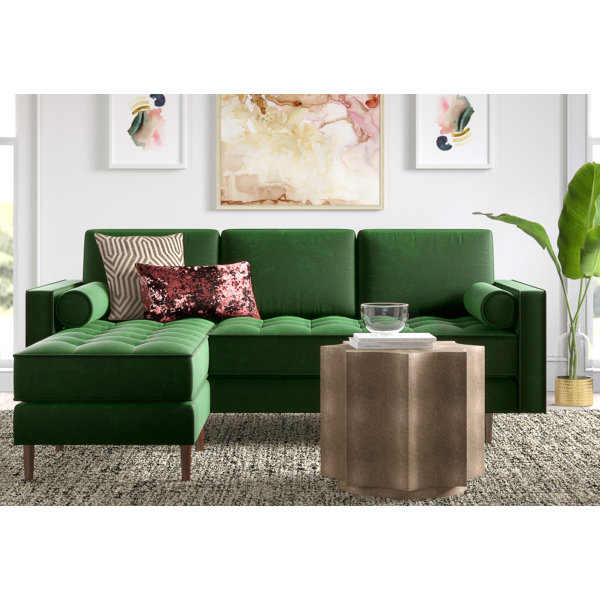 Set the most glamorous background to your binge-watching nights with this velvet sectional sofa by AllModern. The modular builts lets you choose if you want the chaise to go on the left or right to give you maximum personalization and control over your space's design. We're obsessed with this emerald green upholstery, which matches perfectly with greenery accents all over. 
Best for Binge-Watching: Hollywood, The Crown, and Gossip Girl.
Longwood 82'' Modular Sectional with Ottoman - Joss & Main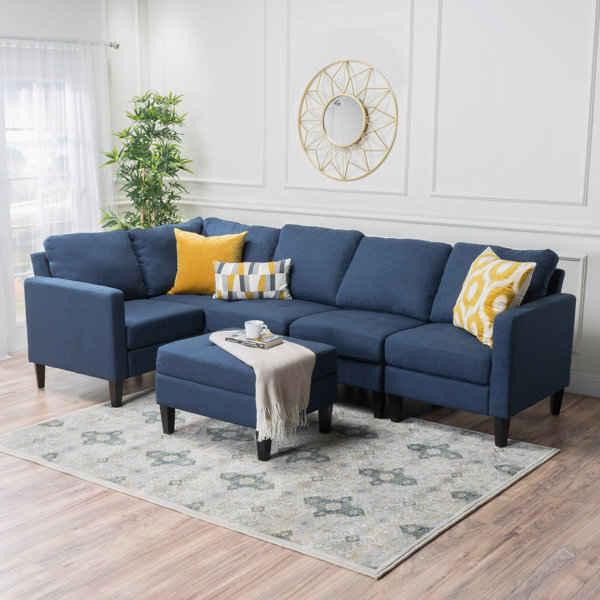 Mix and match the pieces of this sectional sofa until you find the best arrangement to fit your style and needs. The Longwood Sectional is perfect for small spaces that need versatility and storage space. Use the ottoman to create your own chaise wherever you want, so you can lounge while binge-watching your trendiest shows. 
Best for Binge-Watching: The Office, Black Mirror, and Dead to Me.
Live It Cozy Sectional Sofa Bed - Target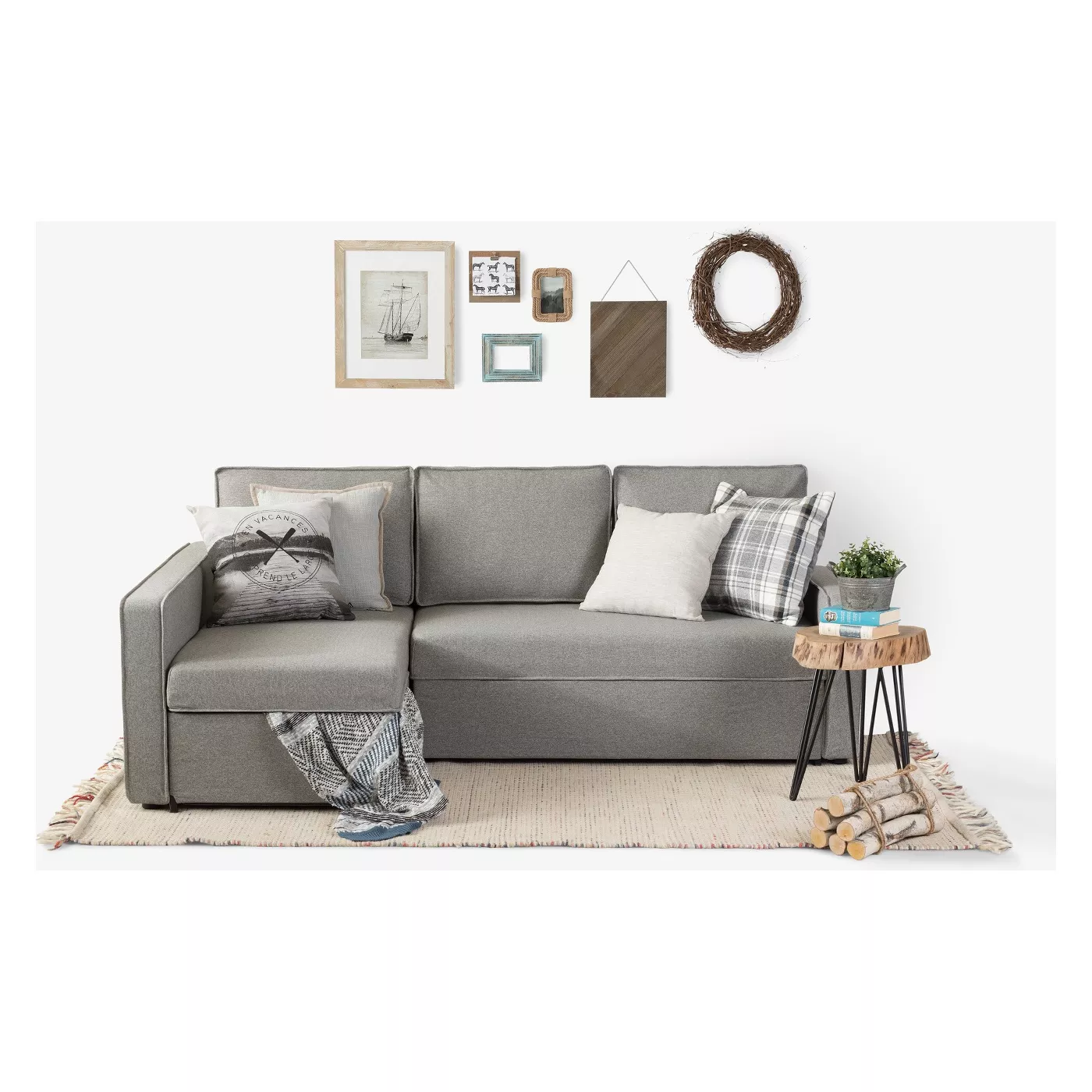 The sofa that keeps on giving. The Live It Cozy Sofa-Bed is a real transformer that will continue to adapt as you need. Choose where you want the chaise to go, extend the bed frame so everyone can have a chaise to relax. Keep your space clutter-free with the storage ottoman hidden on the chaise section. Need more? Open the sofa and get a comfortably-sized bed for those late-night movie marathons. 
Best for Binge-Watching: Game of Thrones, Orange Is the New Black, and Friends. 
Edlyn Chaise Sectional - Anthropologie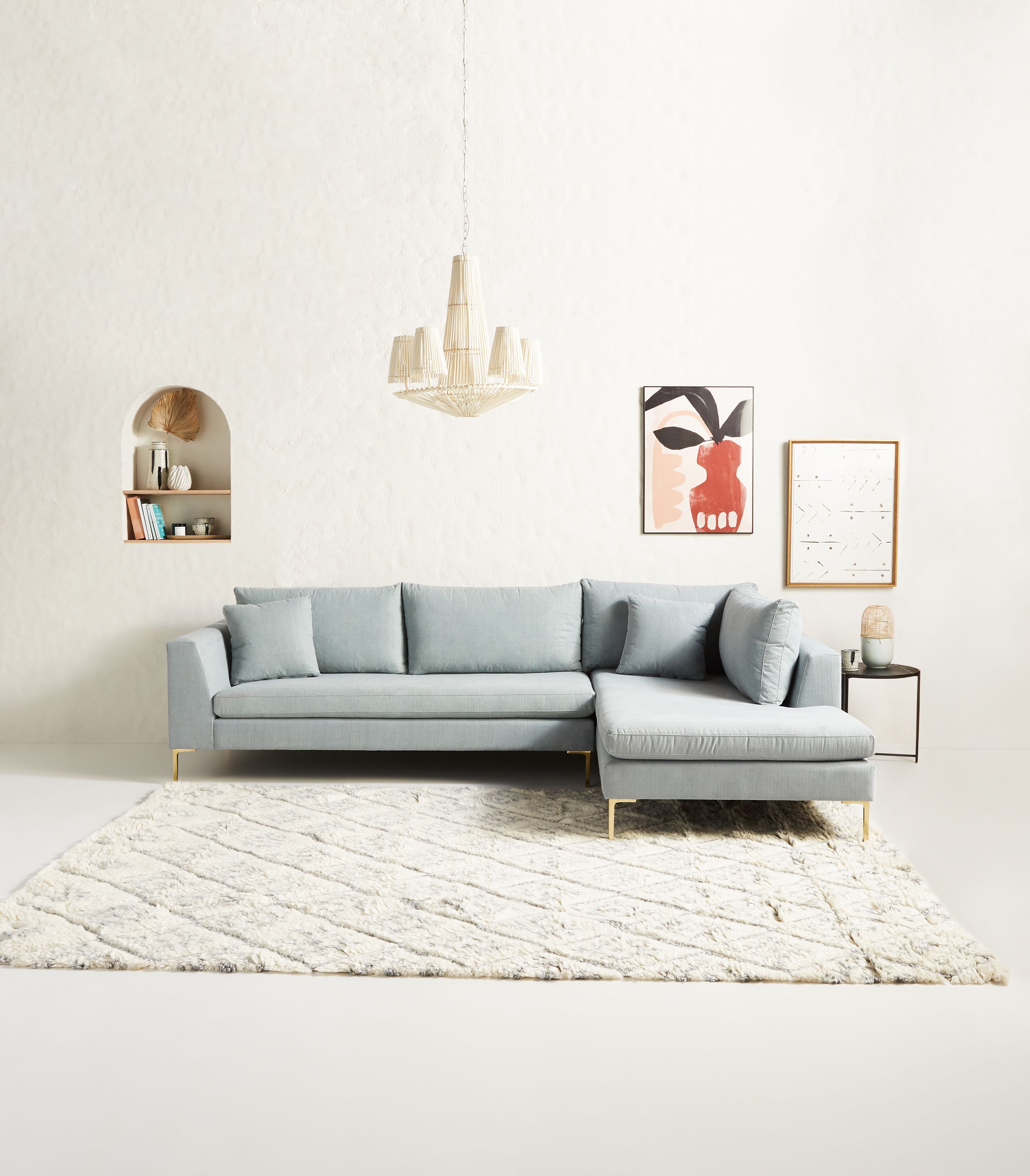 Dreamy, modern, soft, and stylish, there's nothing the Edlyn Sectional can't do for you. The modern shape and soft lines make it perfect for your contemporary home and the soft blue tone is glamorous and timeliness at the same time. Feel wrapped in a blissful cloud with the soft cushions and pillow, perfect for watching your favorite shows all weekend long. 
Best for Binge-Watching: Stranger Things, Mad Men, and Modern Family. 
Ready to Find Your Perfect Sectional Sofa?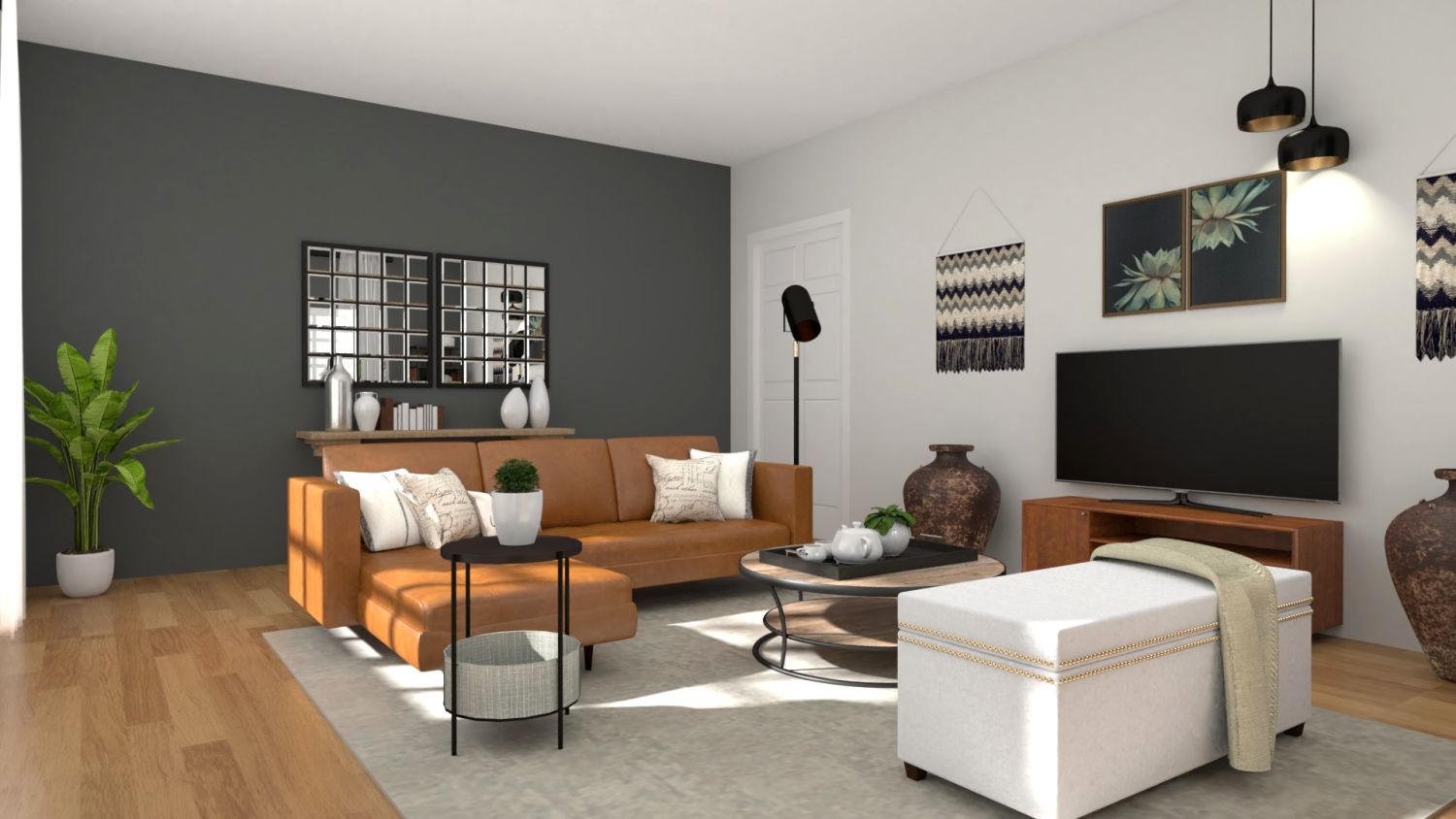 Alright, maybe you don't want to match your home decor style to your favorite binge-watching show, that's fine. Start a project today and talk to one of our talented interior designers to help you find the perfect sectional sofa for your home. Hey, they might even recommend a few of their favorite binge-watching shows as well.