Living Room Design Ideas
Ideas & Hacks - How To Decorate A Small Apartment Living Room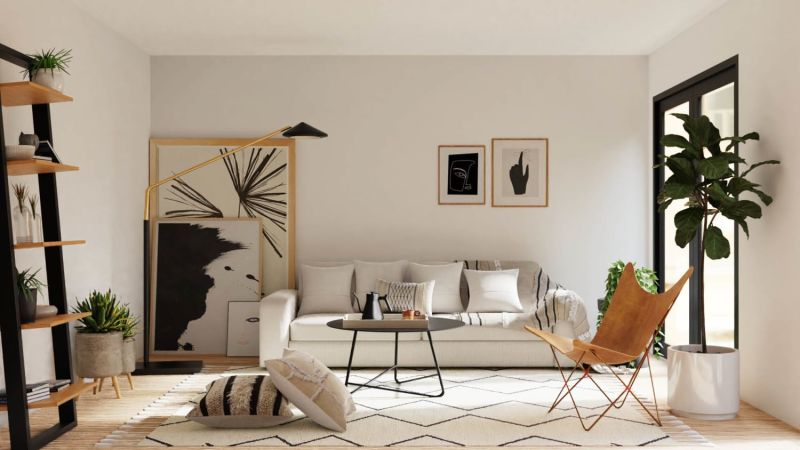 Figuring out how to arrange a small family apartment with children can be quite a challenge. The truth is, living with children in a small space demands ruthless organization and functional solutions. To make it work, you have to consider furniture choices, layout, and functional pieces that will grow with your family. Learn how to make your small apartment's living room and other comfortable, stylish, and fun areas for the entire family.
Fall In Love with Vertical Space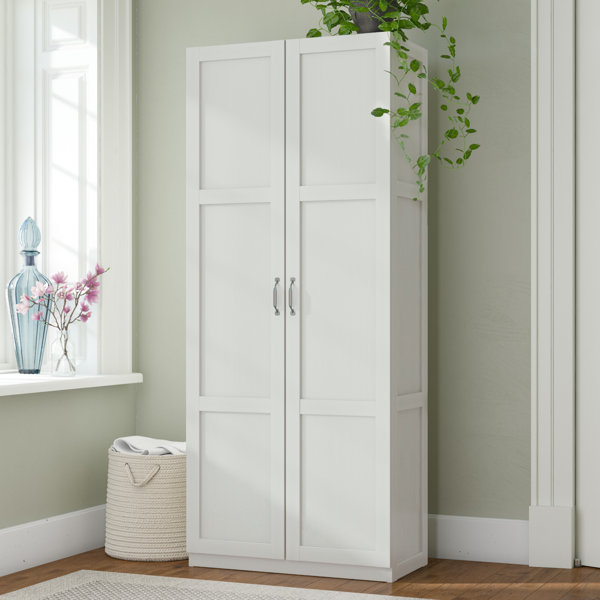 When you're low on space, you must think vertically. Your walls have a lot of real estate you might be neglecting. Using shelves, cabinets, and armoires, you can save plenty of space. Use bookshelves to organize books, showcase decorative accents, and help you organize things better. Tapping into your vertical space is a tip you should use across the home, from your small living room to your tiny kitchen and small bedrooms. It works everywhere. 
For some vertical storage inspiration, we love this Red Barrel Studio Howard Armoire from Wayfair. Perfect for stowing away folded blankets, linens, binders, baskets, toys, and more. Besides, its classic style will continue to evolve with your family, which means you won't have to replace it anytime soon.
Who Says Functional Furniture Style Can't Be Chic?
Make sure to invest in genuinely functional furniture pieces. At first, functional furniture might seem out of your budget, but in the long run, they'll be the best investment. Think of articles that can serve multiple purposes. For example, look for coffee tables with hidden storage space, sofas that can turn to bed or sectionals you can rearrange. The idea is to find pieces you can later move or arrange to meet your new needs. 
We love this Drum Storage Coffee Table from West Elm. It features a pop-up top to reveal hidden storage space that's perfect for keeping your small living room space clutter-free. Use it to keep throws and blankets, magazines, children's books, and other items you might want to keep handy.
Become a Storage Wizard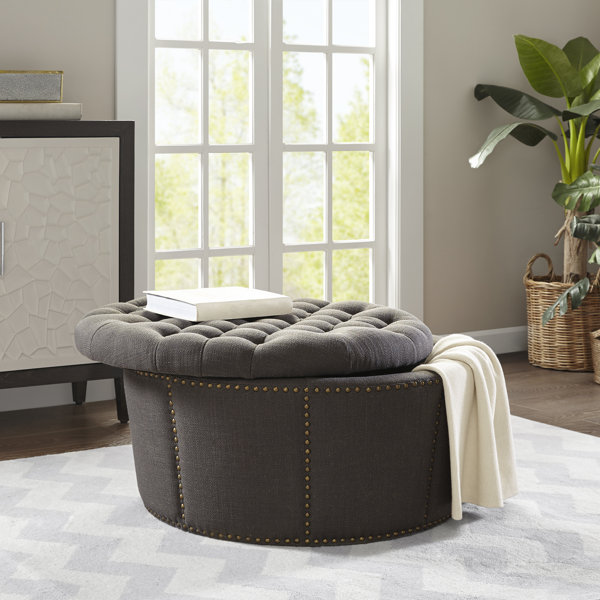 You're probably noticing a pattern here -- storage is critical. Unfortunately, when you live in a small apartment, storage space becomes almost a luxury. Be smart about the pieces you choose to keep in the house. Bring furniture that helps you add more storage space without disrupting your home's style. Storage ottomans, sectionals with storage chaises, and baskets are excellent ways to make this happen. 
For example, this Kalinowski Tufted Storage Ottoman from Joss & Main is excellent. You can use it to keep larger items such as pillows or winter clothing. But, it also serves for seating, or even as a coffee table. Keep clutter away, add a framing element to your living room, and infuse the room with a dash of style, all with one piece of furniture. 
Say Hello to Round Corners
Families with small children understand the struggle with sharp corners a bit too well. It might seem silly, but round corners will keep your child safe and make your small living room appear more spacious. When you avoid sharp edges on your furniture pieces, it creates a unique effect on your vision that makes it challenging to frame a specific area. The place will immediately appear roomier and more open than if you choose rectangle and square furniture pieces instead. 
It doesn't have to be too obvious. For example, this Harper Reversible Chaise Sofa from Apt2b has rounded cushions that make it look softer to the eye. Besides, sectional sofas are perfect for helping you have more playroom, and they won't interfere with high-traffic areas of your living room. 
More Small Apartment Living Room Ideas
Designing a small apartment living room, with or without children, can be challenging. Talk to one of our interior designers today to find living room ideas that work for you and your family. Start a project today, and make your dream home a reality. 
Similar Picks
Related designs for you
Categories
Explore other categories