Home Office Design Ideas
7 Home Office Setup Ideas to get you Inspired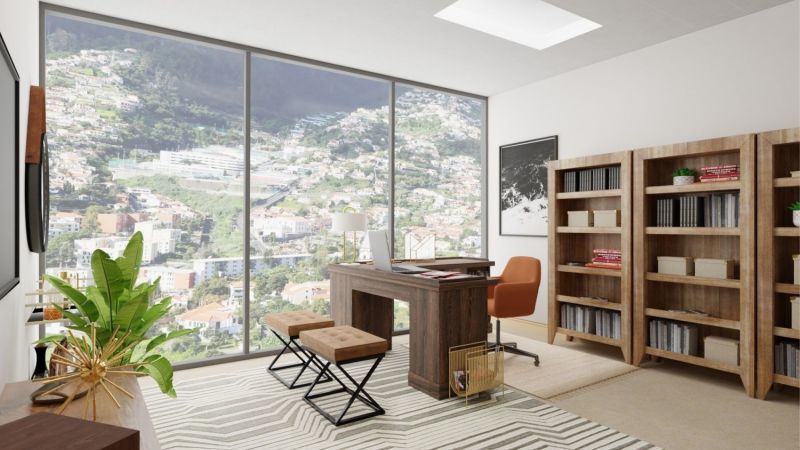 Even if you're back in the office, you now realize that having a beautiful home office is a much-needed addition to your home. The home workspace is the center of most of our lives. Whether you've moved to a fully remote work environment or your office stays with a hybrid method, the home office is here to stay. 
So, we thought we'd pull out some modern home office setup ideas based on our client's designs to inspire you and give you some fun ideas. Whether you choose a designated space for your home office or you find a small corner to create your office's nook, these setup ideas will help you get started. 
1. Modern Home Office With Couch Included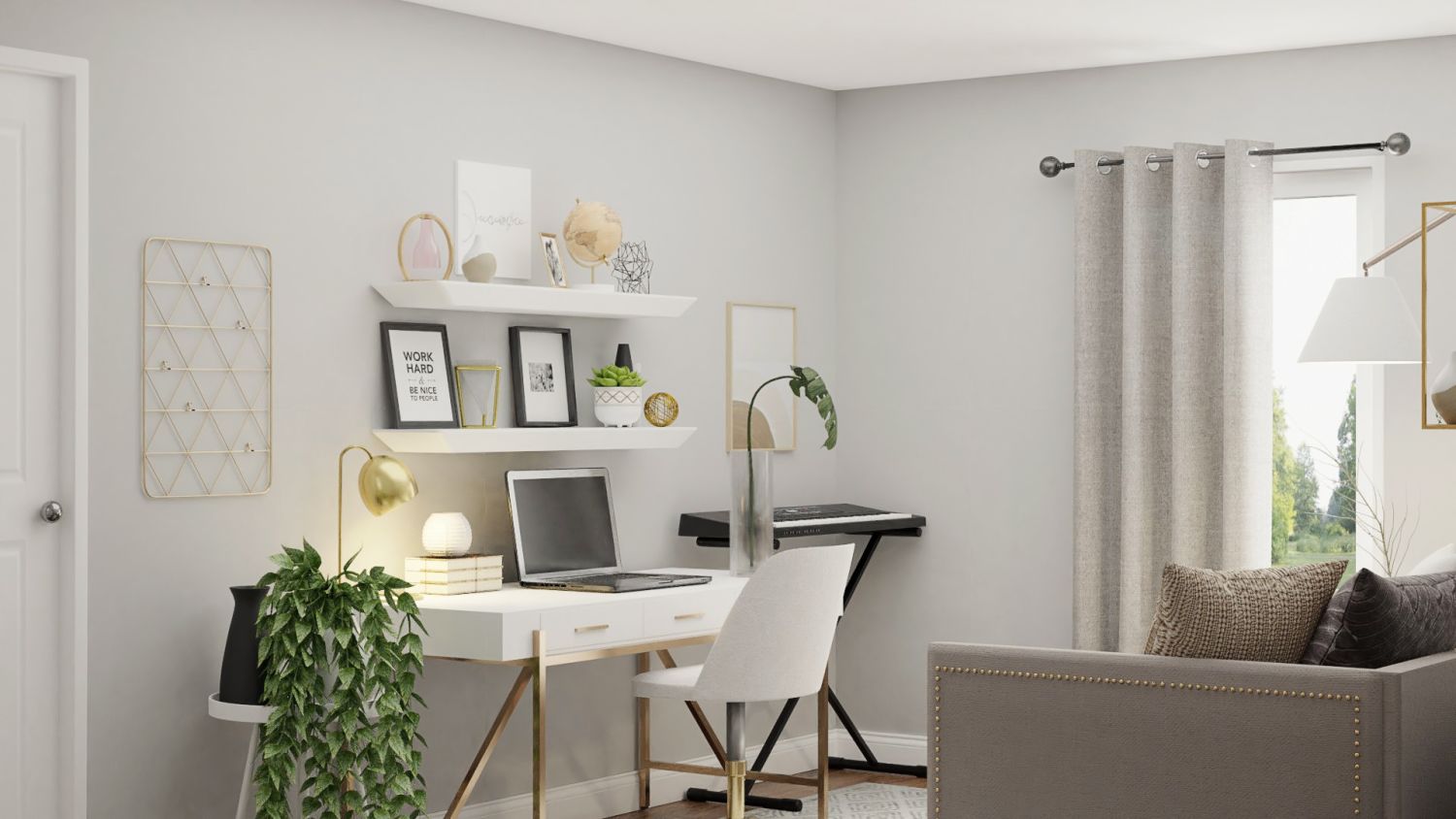 For Mike's office, a visual merchandiser, working from home was a new routine for him. So, he decided to turn his guest bedroom into a home office. Still, he didn't want to lose the couch and versatility of this toom. 
To make this home office setup work out, try to separate the guest bedroom from the office by placing opposite items. 
For this room, we swapped his old queen-size bed with a daybed sofa from AllModern. While he's working, the couch provides different seating spaces for working on his laptop. But, by night, when guests are over, it quickly converts into an extra bed. We also added enough space to fit a Wayfair desk by eliminating the bed, a couple of floating shelves, floor lamps, and some faux greenery to let the outdoors come in. 
2. A Floating Desk by The Entryway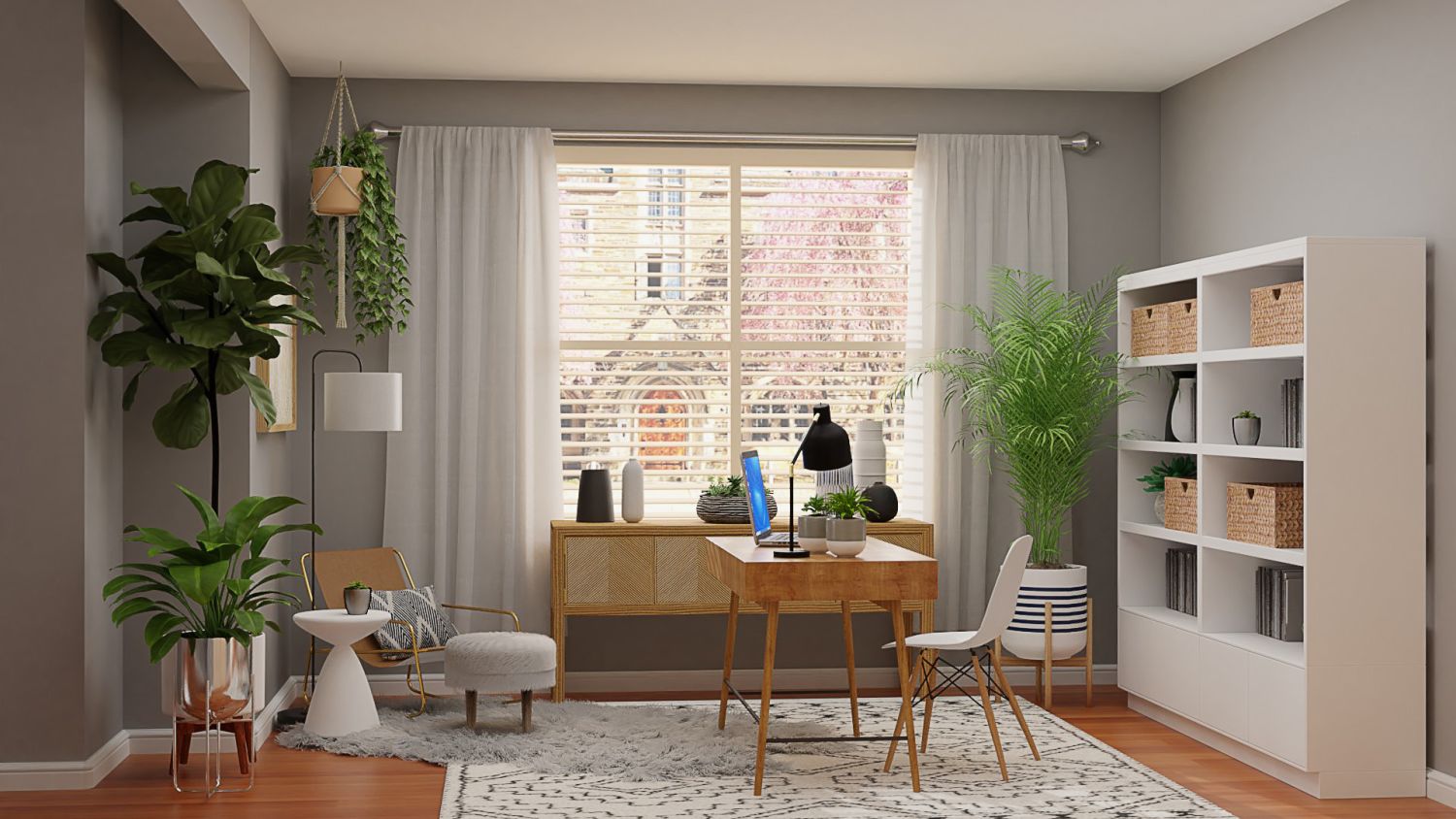 Some homes have an entryway room, sort of speak. Usually, this space goes wasted, and it's always left empty or turned into a bedroom. In this case, we place a desk next to the window to soak up all the natural light and turn this otherwise space into a home office. 
So it doesn't look out of space, we grounded the room by adding additional seating with a leather chair from Joy Bird, following by a martini table and floor lamp, so it creates a small reading nook. The bookcase behind the desk serves for additional storage space while also doubling as decor for that excellent virtual background you'll need for your Zoom calls. 
3. Home Office With Cabinets For Storage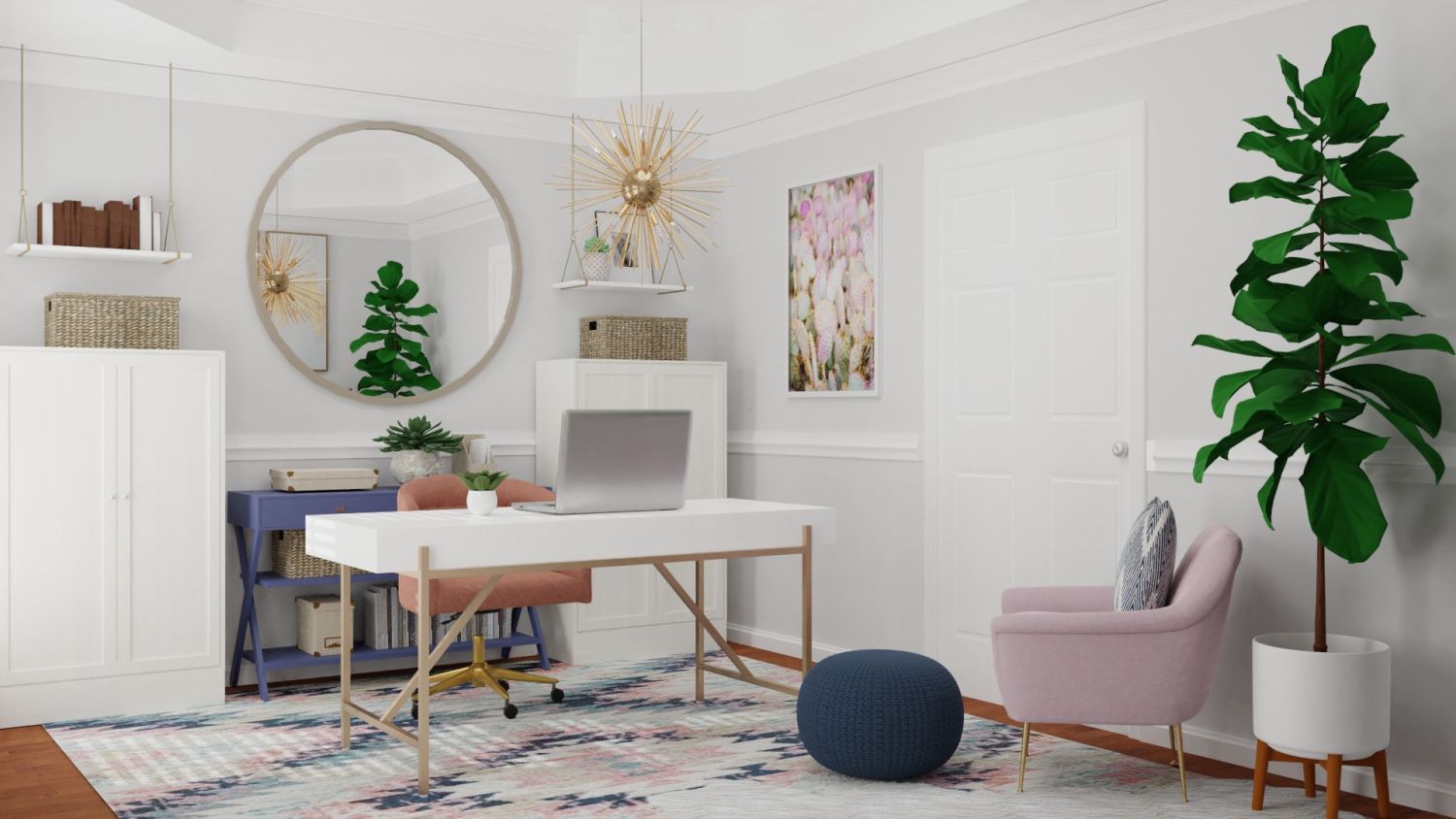 Here's a home office space for someone expecting to work from home 24/7 and receive clients at this location. So, more than a home office, this needed to resemble a professional office. 
Shea is a lawyer, so she needed a glamorous office with plenty of storage space to keep her files and documents stored away. However, since this was her home office, she also wanted the room to look nice. To make it happen, we chose two white cabinets that served as file storage. There's a small desk in-between for Shea to have handy other documents, files, and books that she needed regularly. 
There's an accent chair paired with an ottoman for clients to sit comfortably when talking to Shea. But, this space could also be another spot for her to work at. By placing the desk in the middle of the room, we allowed for walking space and easier reach to the file cabinets by the wall. 
4. Home Library Turned Home Office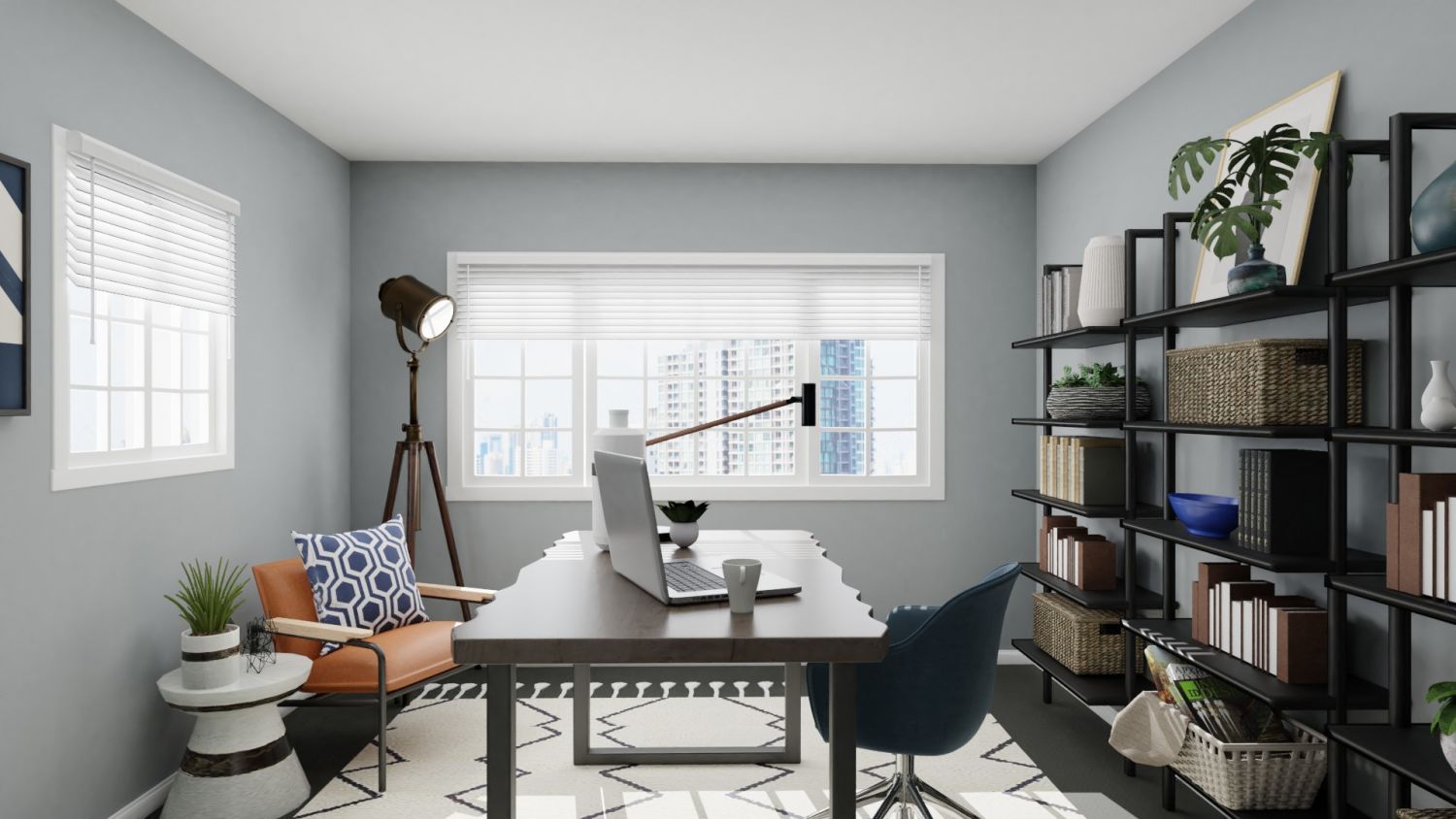 Some people had a home library filled with books, but it became unmanageable when it was time to set it up as a home office. Wendell had books stacked up to the ceiling before we tried to organize them. We chose to try a library-like aesthetics with matte bookshelves and baskets to keep everything organized. 
We added a cozy reading nook to provide the perfect spot to unwind after a day of work. Te mid-century and modern industrial touches were balanced to showcase his style while bringing function to the room. 
For this home office setup, it was vital to leave the desk in the middle to move freely between the bookshelves and the relaxing nook on the other side. This way, he was also a bit far from the window, so he could stay cool when it got warmer outside. 
5. Home Office Tucked In The Living Room

Of course, a home office sometimes needs to be improvised if you don't have space. We've all been working on our kitchen islands, dining tables, living room couches, and even from our beds. But, you can find a home office setup almost anywhere if you look closely. 
For this one, we took advantage of a small corner by the dining room. The corner wall sets up this small desk, so even though you can see it in the open-style layout, it feels separate from the rest of the room. 
The key here is to choose a small desk that maximizes the space and doesn't become an eyesore. Choose leggy furniture and avoid drawers or bulky pieces. Instead, opt for floating shelves above the desk to add books, notebooks, decorative elements, and anything else you need to work from home. 
This is the perfect home office setup for a small apartment, a small living room space, or a studio. Plus, you can mimic this modern office space layout in a small bedroom too. 
6. Office Nook On a Couch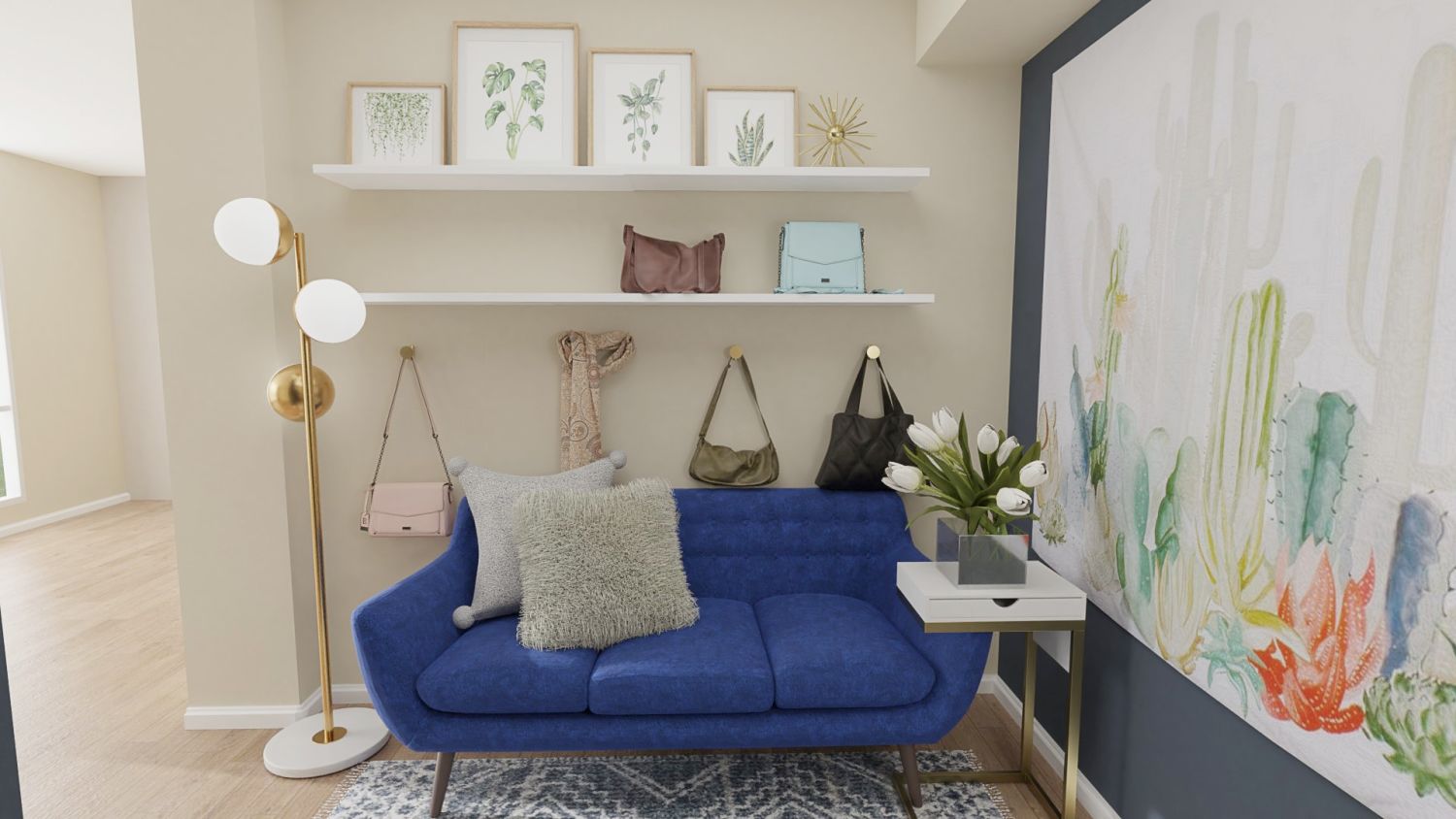 Perhaps you're only working from home for a couple of hours, and you can use a more relaxed space. Blogger Tanna, a digital creator, wanted to create a designated space to work, but she needed something that would serve as an excellent background for photos and videos. 
In this home office, we transformed a small nook into a functional workspace with a few items. We used tapestry to create a focal point to add the sofa that would essentially double her office chair. Then, we opted for a small C-table to quickly adjust to work on her laptop or take off when she was relaxing. 
This small nook is perfect for anyone who only needs a laptop or a notebook to work from home. In this space, floating shelves and floor lamps are what complete the space and add functionality. 
7. Home Office Facing The Wall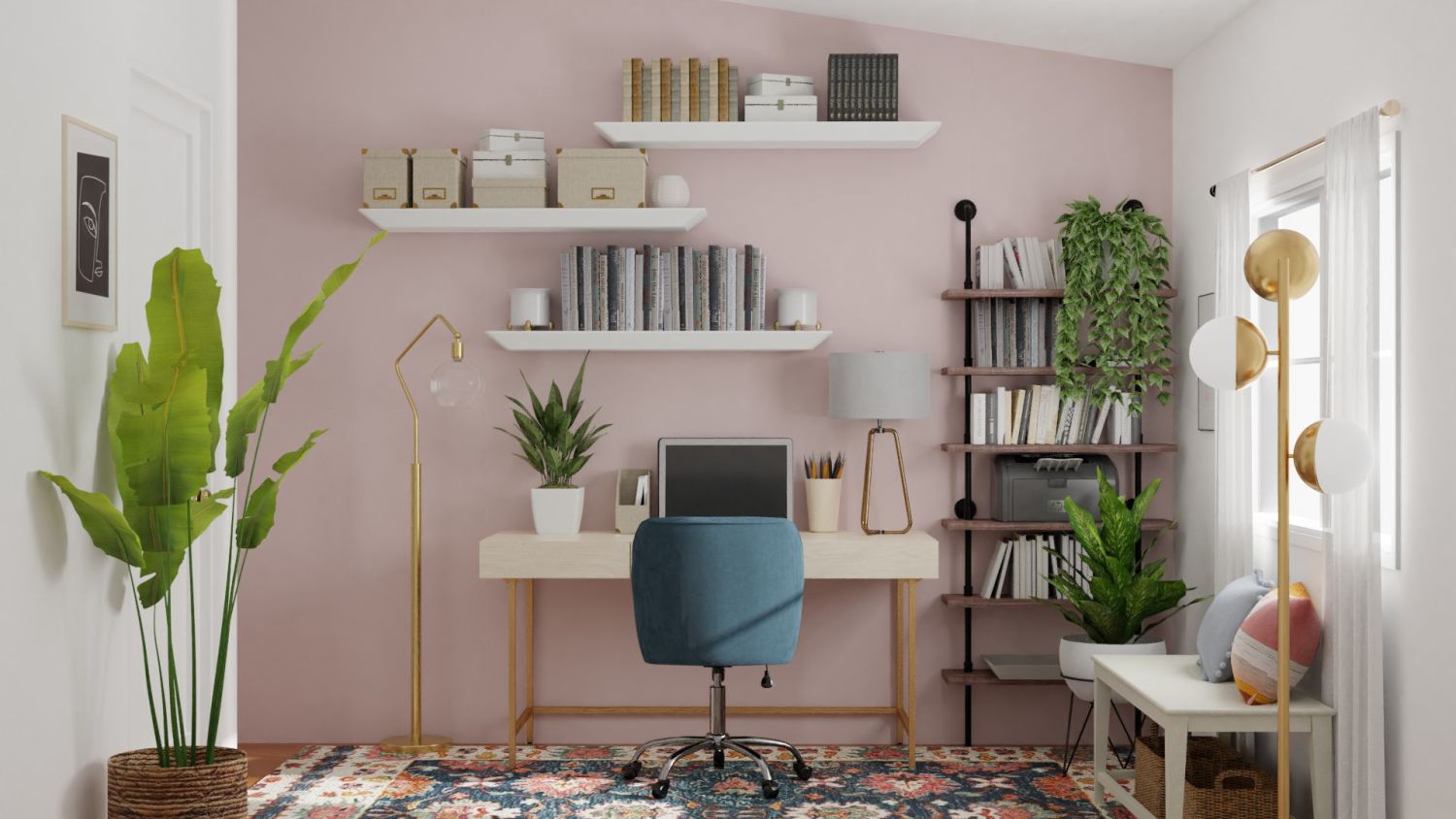 It can be distracting to work close to a window. Yet, you still want to have the natural light come through. To achieve this, a home office setup facing the wall is perfect. We chose to paint the home office wall in a soft blush pink to be the accent color in this space. 
By placing everything office-related against the wall, we could maximize the rest of the space for other purposes. For example, using the wall office setup, you can place a sofa on the opposite wall for visits or put all your home gym equipment to create a multifunctional room. It all depends on your needs. 
By placing greenery, floating shelves, and different lighting options, working at the wall doesn't seem as restrictive as you think. Plus, you won't have any distractions keeping you away from working or studying. 
Need Help With Your Home Office Setup?
We get it. It can be challenging to find the best home office setup for your room. If you liked these home office ideas, why not try to recreate them? Start a project today and receive unlimited access to an expert design team who will translate your vision and guide you through creating the perfect home office space setup. 
Using our unique 3D technology, you'll be able to see your room design in 3D, interact with your design, and even move or swap products to see the different possibilities. Our team will also curate a personalized shopping list with all the products handpicked to suit your budget and create your style. See it for yourself when you try the Spacejoy Interior Decorator App.