Home Office Design Ideas
How To Set Up A Home Office That's Just As Cute As It Is Productive
Let's be real: Home offices can look pretty boring. You've got a desk, a chair, your computer, and probably not much else. But they don't have to be reminiscent of the mundane corporate offices you've grown accustomed to. Rather, your whole home office setup can be a sanctuary for you to get your work done. It can be just as cute as it is practical — an escape within the confines of your home. Whether your home office is just a tiny corner in your living room or an entirely separate room, here are some home office ideas to help you get situated. 
Make it a Multifunctional Space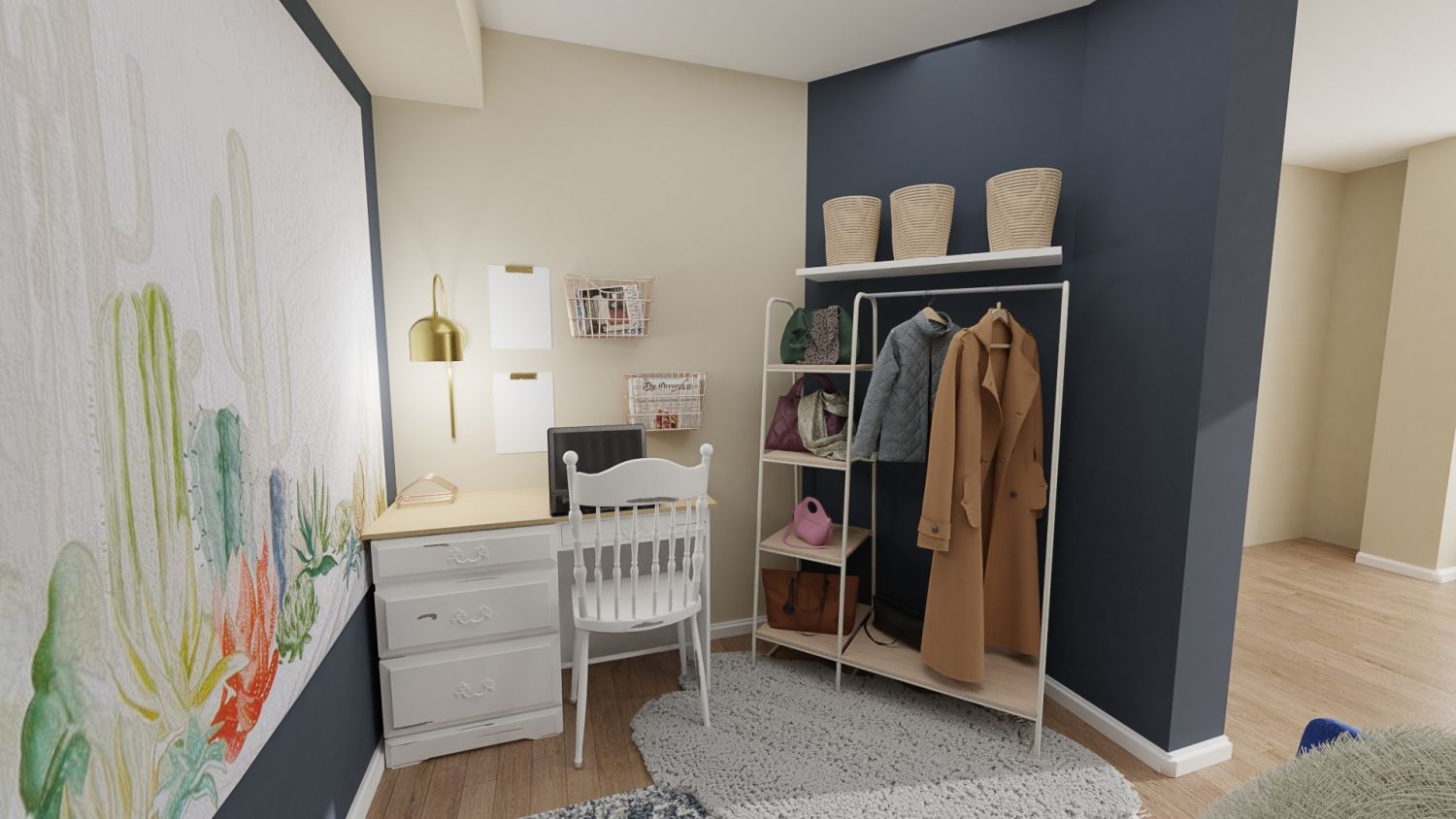 You don't have to make your home office setup an exclusive work-only space. You'll be more inclined to spend time there if it serves multiple purposes. You can add a separate table to be a vanity area, store your clothes in the closet to make your whole office an extended wardrobe, add a lounge chair to turn a corner into a reading nook, store your crafting supplies in a decorative basket, and so much more. There are so many ways to turn your home office into a multifunctional space that adds personality to your work area. 
Customize Your Art On The Walls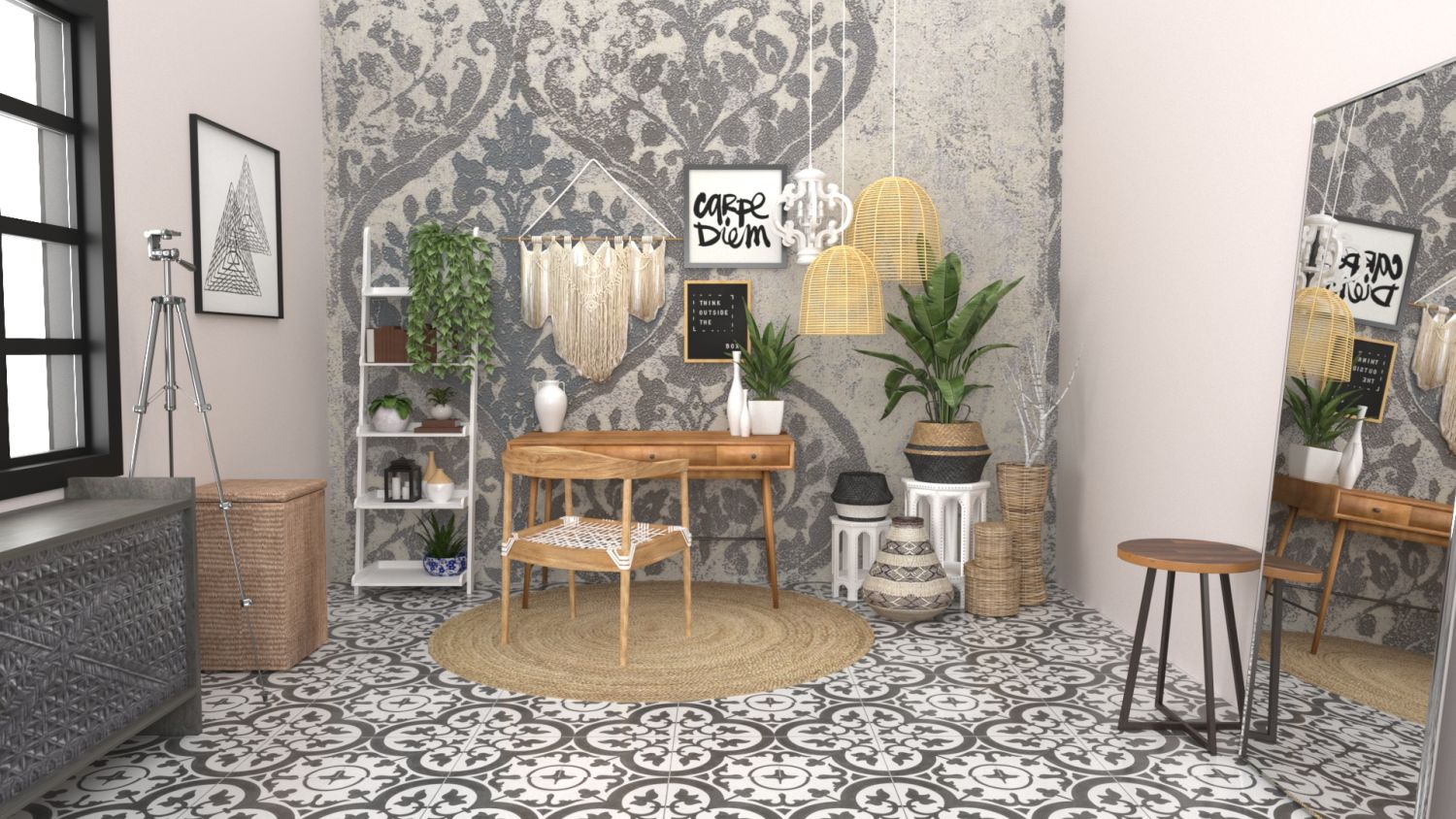 You'd be surprised how much proper wall decor can make a difference in the vibe of a space. Wall art can really complete your home office setup, and putting time and thought into what it looks like is a project worth taking on. Whether you prefer vintage pieces you can pick up at a flea market to build a gallery wall, order custom prints on Etsy, paint your own canvases, or DIY some wall hangings, there definitely isn't a shortage of home office ideas when it comes to wall decor. 
Set Up Your Desk Next To The Window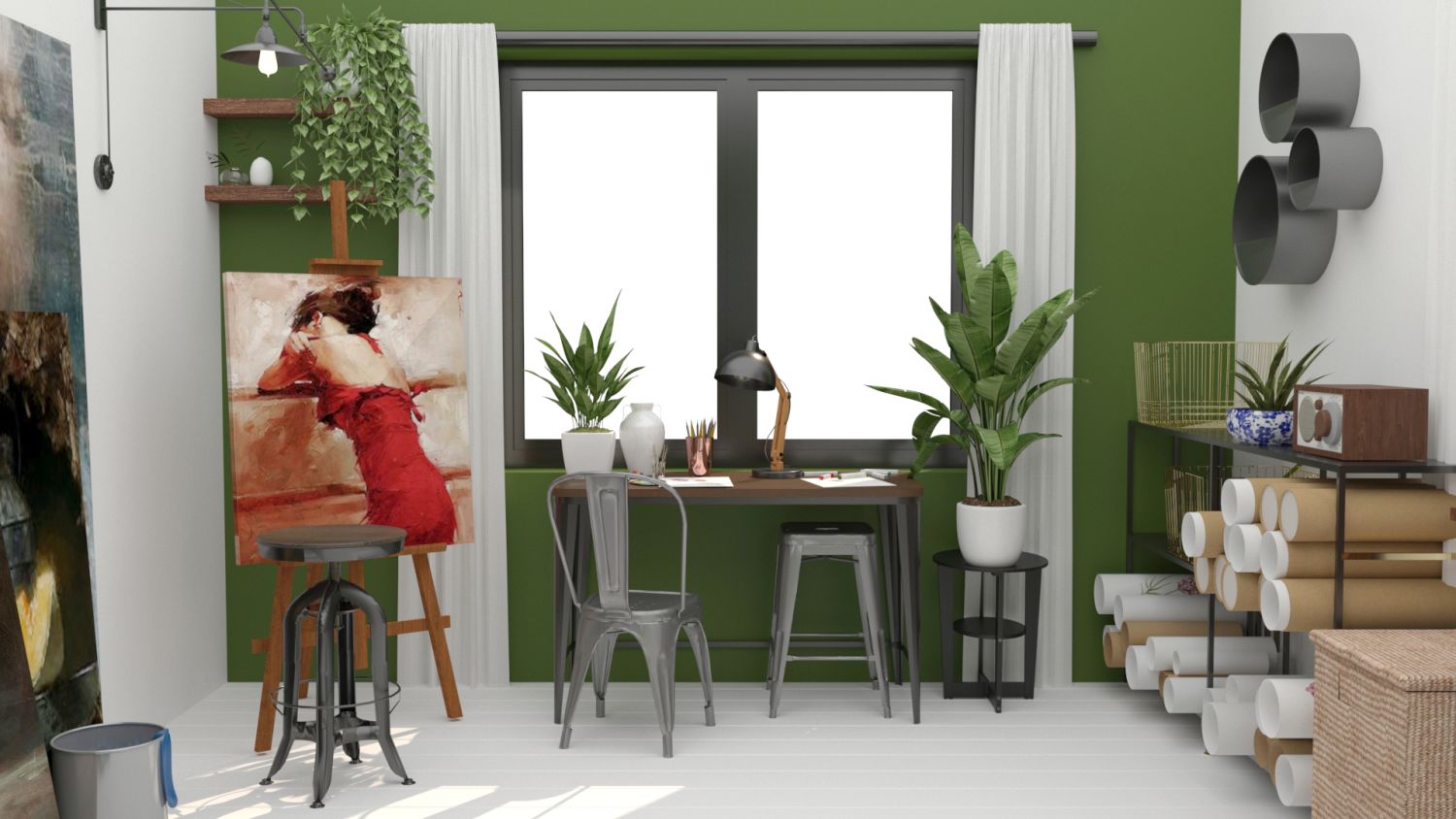 If you're ever worried about hitting a midday slump, try moving your desk next to the window. The bright sunlight will work wonders for your mood, and it's always fun to have something to look out at when your mind wanders. We used this approach in our Eclectic Design Art Studio.
Keep Your Desk Organized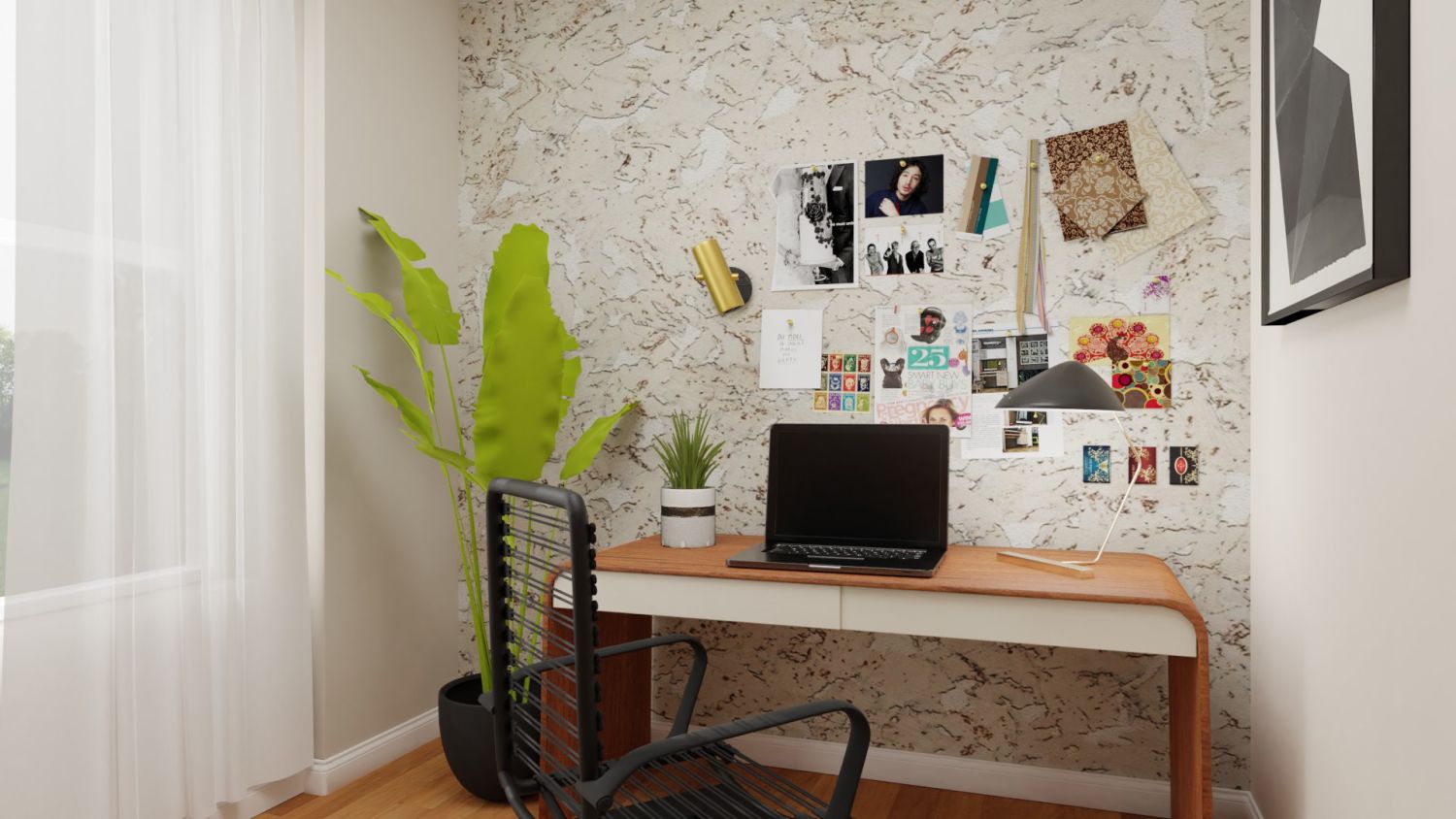 We know, we know — keeping your desk organized is way easier said than done. And though it seems like a given, your productivity really can be improved by something as simple as filing away your papers in a more orderly fashion. Invest in some cute matching sets of office supplies and tabletop organizers so that there's a place for everything and your desk can be chaos-free. 
Whether working from home is something new for you or it's your regular full-time gig, try incorporating some of these home office ideas into your workspace. Not only will it look so much chicer, but just think of all the work you'll actually be able to finish. It's a win-win all around. 
If you like these office ideas and want to bring them to life in your home, or design your own perfect living space, start a project on Spacejoy. You will receive unlimited access to an expert design team who can translate your vision and guide you to your perfect room design. Our unique technology allows you to view your room in 3D and interact with your design. Move and swap the products with a touch of a finger to see the unlimited possibilities. Our team will also curate a shopping list for you with handpicked products to suit your budget and your style that you can shop right away on our platform. Your dream office is now one click away. Click here for pricing plans.