Home Office Design Ideas
4 Ideas to Make Your Home Office More Functional 
Our home offices are the sanctuaries that we depend on for being productive and checking tasks off our to-do lists. It is incredibly important that our home office spaces evoke the comfort and functionality that we need in order to spark our productivity and make our working hours as productive as possible. There are so many ways to decorate and style your modern home office so that every square inch has a distinct purpose while still looking polished. From ergonomic office chairs, house plants that cleanse the air, and multifunctional modern furniture, read on for our favorite home office inspiration decor ideas. Use them and create your own functional home office
Style Must Meet Function Office Chairs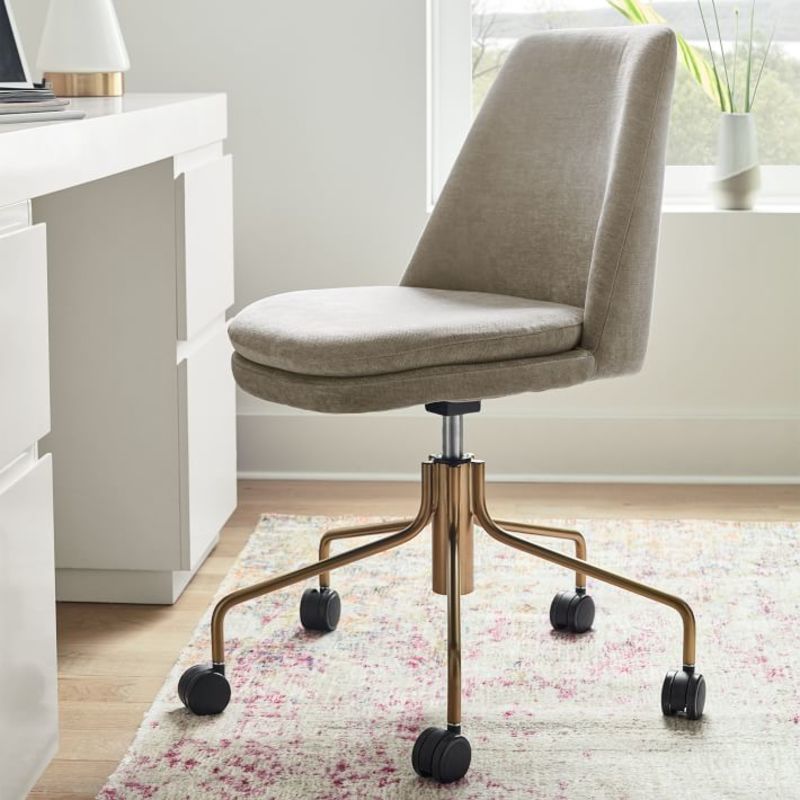 The right office chair can make a world of difference in our productivity. Every one of us has different areas that need attention when we're trying to be comfortable. While some need help with posture, others suffer from stiffness, but comfort is a basic requirement for all. We've done the legwork and scoured reviews for you when it comes to office chairs. This AmazonBasics Classic Mid-Back Mesh Swivel Chair has several thousand five star reviews that speak for itself and a sleek design that will fit perfectly into your modern office. For a more fashion-forward choice, choose an upholstered office chair in a color of your choice. West Elm's Finley office chair comes in over twenty colors and still offers the benefits of comfort and height adjustment. 
House Plants Are Always A Good Idea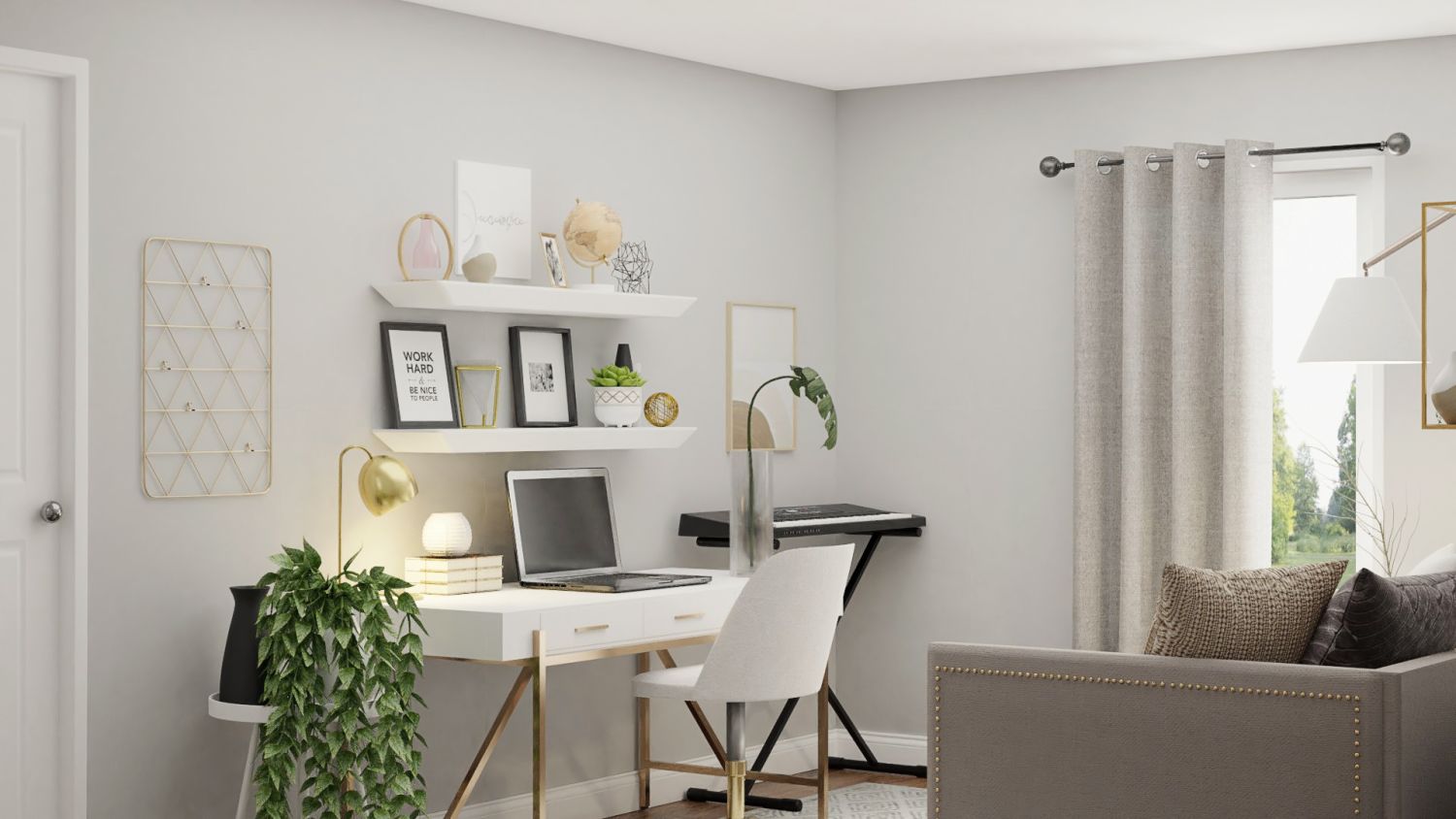 Bringing the outdoors in is a great way to keep your home office feeling fresh. There are tons of added benefits to certain houseplants, too. Plants like the Peace Lily and Rubber Tree have been proven to cleanse certain toxins in the air like formaldehyde and carbon monoxide. They're easy to access, too! You can pick up a wide variety of indoor plants at your local hardware store or order them online. Check out how we used plants in this functional mid-century modern home office design.
Stick To Calming Colors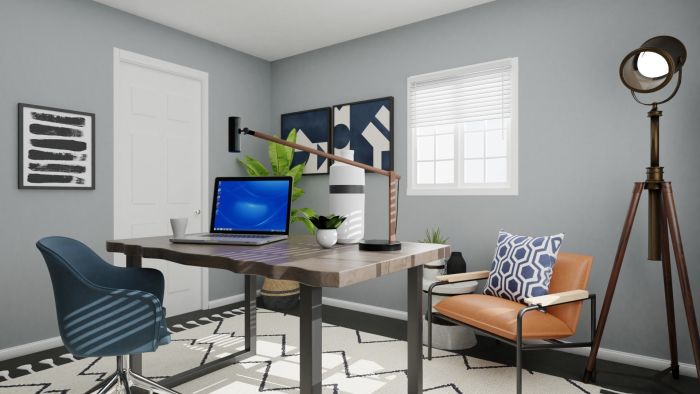 When it comes to colors, cool tones will work best in a modern home office environment. Anything too bright or bold could prove to be distracting — which is the last thing you need when trying to be productive. Pops of color don't work as well in a home office, so we recommend neutral accents instead. Adding a sleek floor lamp in the corner like this black brass style from Living Spaces or a minimalist bookshelf like this Estelle Brass and Marble Bookcase from Crate and Barrel helps to add visual elements without clutter. 
Reclaim Your Space - Reduce Clutter 
When every item in your office has a 'home' you create a foundation for the best possible work environment. There are tons of organizational hacks that keep our offices tidy and neat, giving us one less thing to worry about. A desktop organization system is a great place to start, with these modern acrylic desk accessories from The Container Store. You'll always be able to locate your phone and have a place for all your pens. A file cabinet on wheels is easily accessible and will keep paperwork organized. We recommend a sleek style like  Wayfair's Bretagne 3-Drawer Storage Cabinet to match your modern home office decor. 

If you like these home office ideas and want to bring them to life in your home, or design your own perfect living space, start a project on Spacejoy. You will receive unlimited access to an expert online interior design team who can translate your vision and guide you to your perfect room design. Our unique technology allows you to view your room in 3D and interact with your design. Move and swap the products with a touch of a finger to see the unlimited possibilities. Our team will also curate a shopping list for you with handpicked products to suit your budget and your style that you can shop right away on our platform. Your dream office is now one click away. Click here for pricing.
Similar Picks
Related designs for you
Categories
Explore other categories