Bedroom Design Ideas
Decor Ideas To Make Your Guest Bedroom Multi-Purpose
If you're lucky enough to have space for a guest bedroom, it only makes sense that you'd want it to be functional for personal use since the room will only be occupied a small percentage of the time.  While guest bedrooms are normally small in size, we have some awesome ideas below on how to make the most out of your small bedroom and maximize the layout for functional use.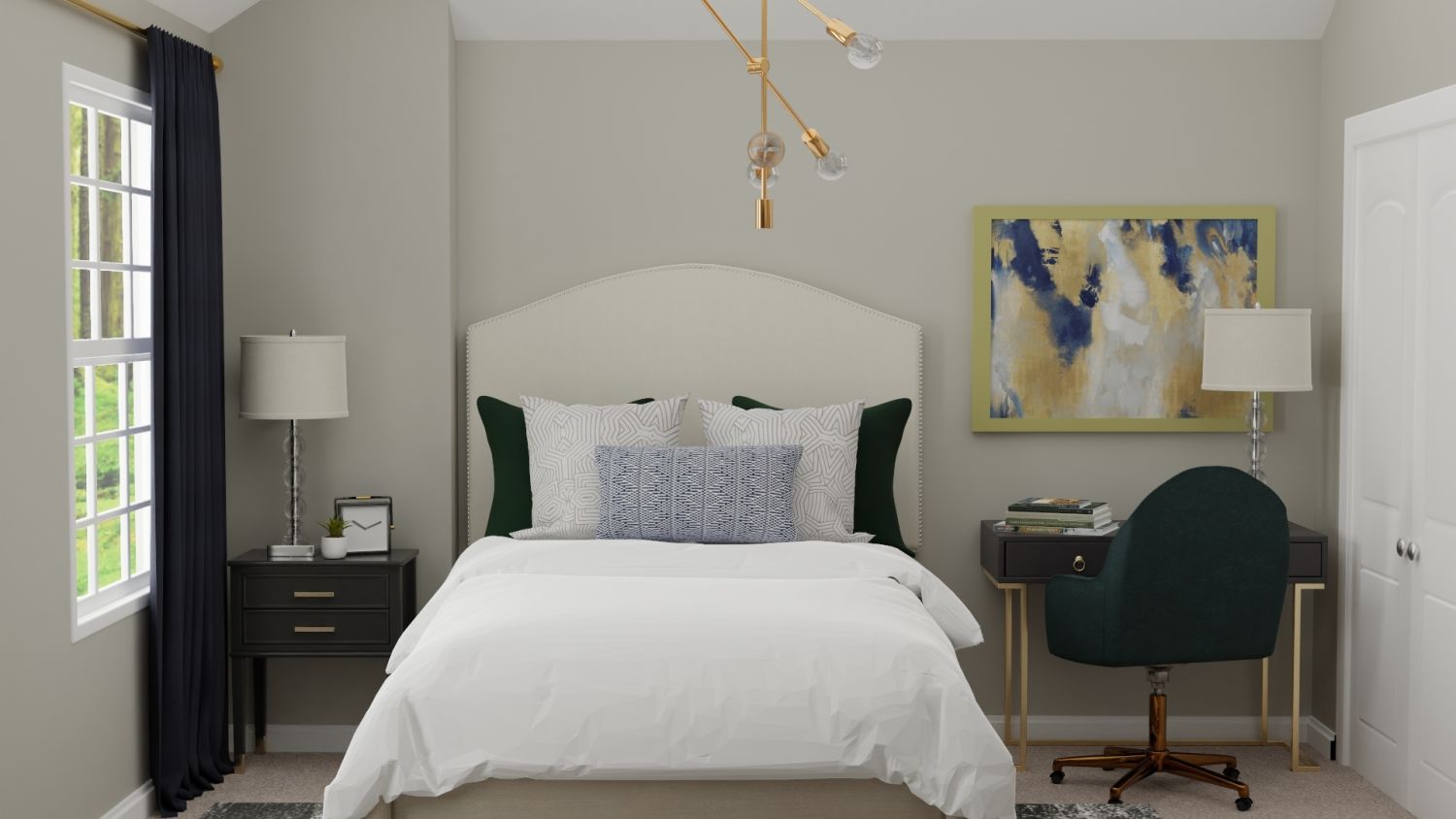 Spare Guest Bedroom Home Office
With us all spending more time at home, a guest room makes for an excellent space to use as a home office. With distractions lurking around every corner in the rest of your home, it's difficult to get work done in other areas of your home like the kitchen or family room. With tons of on-trend office furniture, your workspace can even blend beautifully with the existing guest room decor. A rustic desk with lots of drawer space, like Living Space's Owen desk in grey, boasts two storage drawers and one filing drawer to keep important paperwork and odds and ends out of sight. You don't need a stuffy and boring leather office chair, either! We love the Pennell Task Chair to pair with your desk.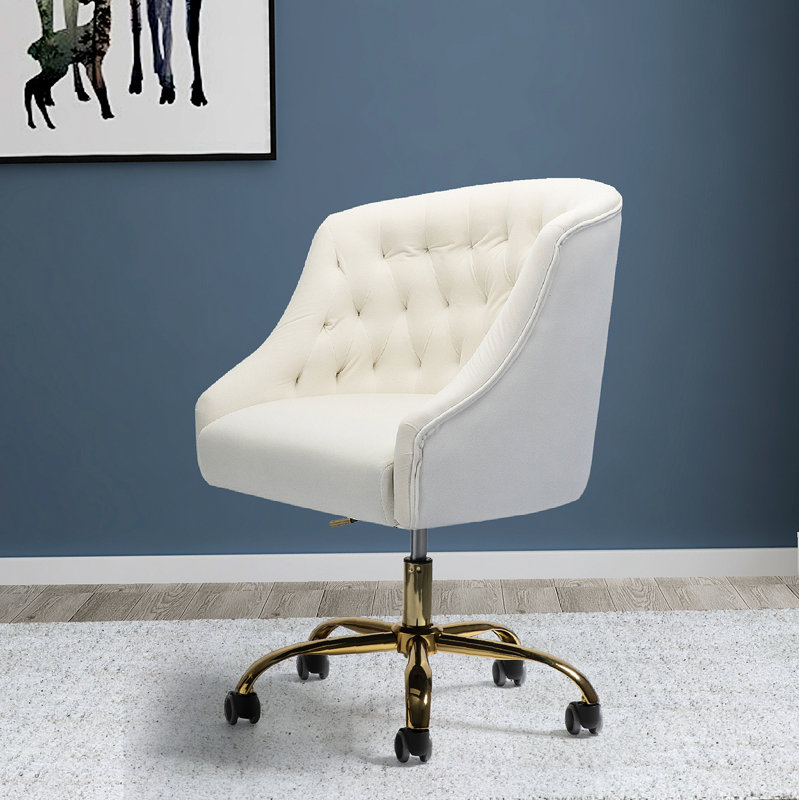 Show Off Your Book Collection With An At Home Library
If you're a book lover, a guest bedroom is an ideal place to showcase your collection of favorites. You may even inspire one of your guests to read one of your favorites! A huge bookcase like West Elm's Mid-Century Media Tower isn't your average shelving unit. Display your books on top while storing extra linens or anything you want in the bottom cabinet and drawers. Multi-functional storage pieces offer a unique benefit in small bedroom and guest room layouts, since bookcases are generally a narrow addition and add lots of storage. Double win. 
Maximize Storage Space With Innovative Furniture
If you're pressed for extra storage space, a guest bedroom probably isn't the best place for minimalist furniture. With so many under-bed storage options, we no longer have to rely on flimsy plastic tubs that don't have a long shelf life. With Wayfair's Neve Upholstered Storage Bed, you don't have to sacrifice style for extra storage. The underbed drawers are just an added bonus to the upholstered headboard with nailhead accents. Another inexpensive storage fix for small bedrooms is a free-standing wardrobe that adds on to any existing closet space and uses up the extra veritcal space in the room. There are tons of affordable options under $100 for wardrobes like the Kleppstad from Ikea.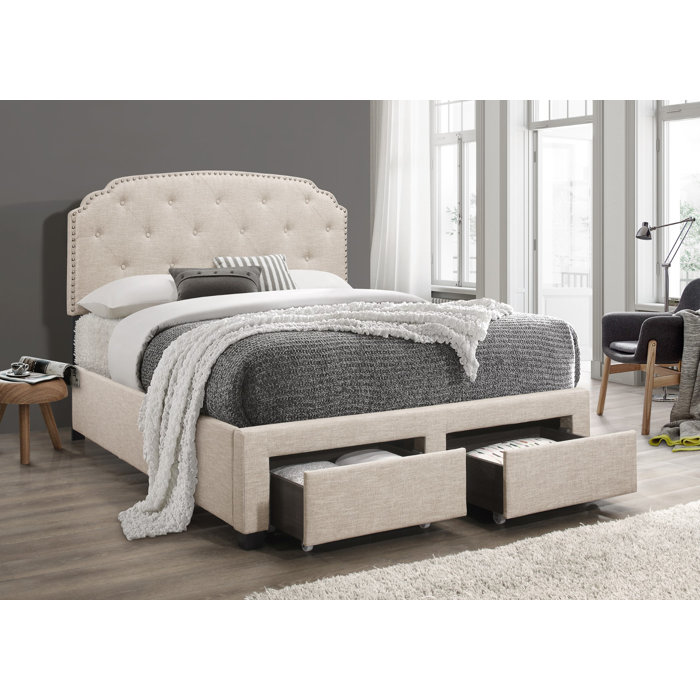 A Play Area For Your Furry Friends
Benefits to extra guest room space are not limited to humans only — it can be a great place for our furry friends to spend time too! Since it's usually a quiet area of your home, a guest room is great for keeping a cat playground or a fluffy dog bed for your pup to nap in. We love these Kitty City Stackable Pet Cubes that are aesthetically pleasing, stackable, and machine washable as an added bonus. 
With An At-Home Workout Space, You Won't Have Any More Excuses
A standard yoga mat measures two feet wide and just over five feet long — not too much space is required if you want to get a sweat in.  Once you're done with your workout, yoga mats are easy enough to roll up and store away in a closet, or they can be used as part of your decor and be propped up on a dual-purpose shelf and yoga mat holder like this one from FineWineCaddy on Etsy. Small dumbbells don't take up much space either, and could easily fit into a desk drawer or under bed storage. All you'll need is some music to get your heart rate up!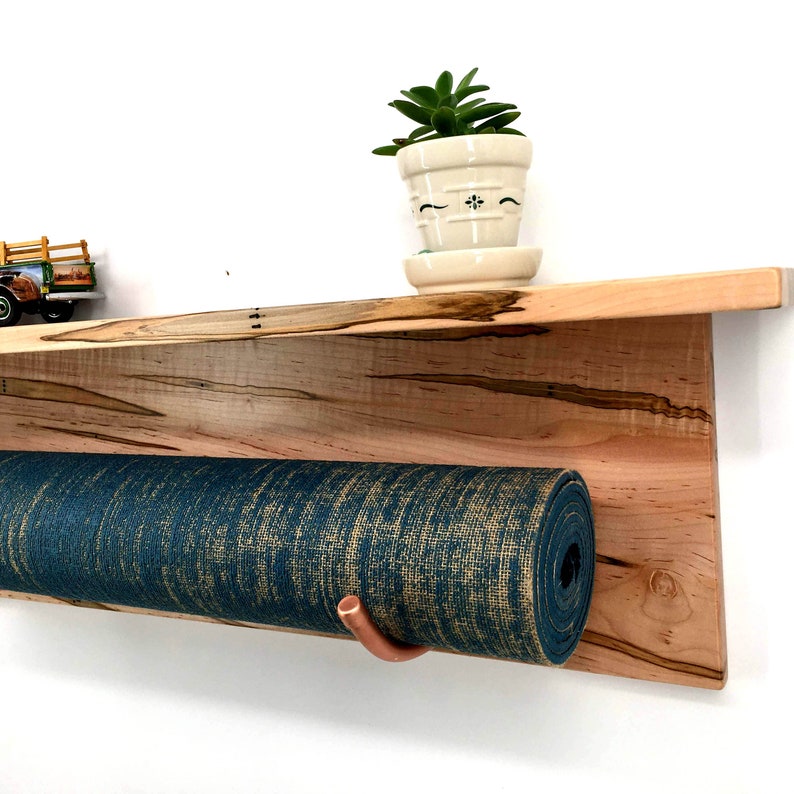 We'd love to help you maximize your guest room space! Connect with a Spacejoy designer to start your project today. You'll receive unlimited access to one-on-one design advice and see your room in 3D. Our team of expert designers will help you make the most out of your guest bedroom- whether it is a small bedroom design or large. 
Similar Picks
Related designs for you
Categories
Explore other categories