Style and Design
Colorful wreath ideas that go beyond the front door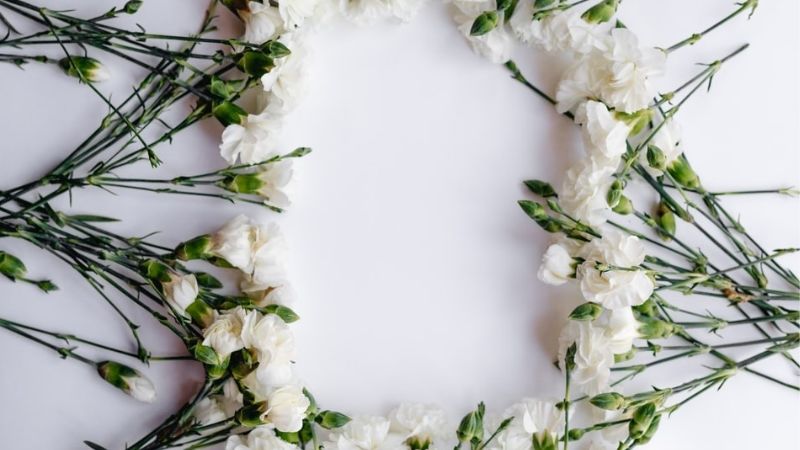 Wreaths symbolize the circle of life; the return of seasons, the infinite loops beyond which spring, summer, autumn, and winter make their way back to your homes. There are few symbolisms more beautiful than wreaths to celebrate the coming bloom, and luckily there's no one way you can celebrate it. More excitingly, they don't have to be floral or festive- they can be any visually stimulating element that you tie together for aesthetics! So to make life infinitely easier for you, We have put together a series of wreaths and wreath decor ideas to help inspire you to hang some around your house.
 The Welcome Wreath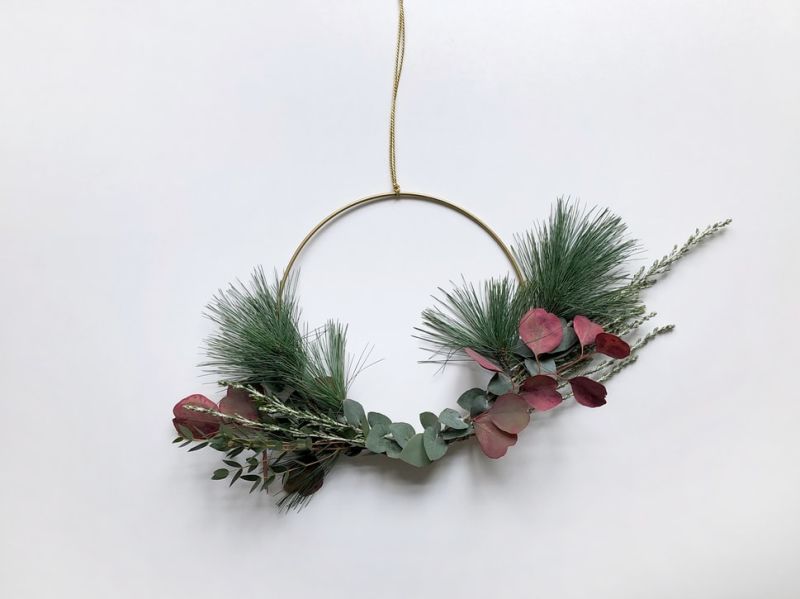 Liven up your entryway with a beautiful wreath. The warm colors of a wreath set the right tone when a guest walks in (or when you need to be reminded how welcoming your own space is for you)! If your entryway is bare and straight edged, hang a wreath on your coat hanger to add some diversity. Don't have a coat hanger at the entrance? Try hanging it on a hook or a knob.
 Luscious Lace Wreaths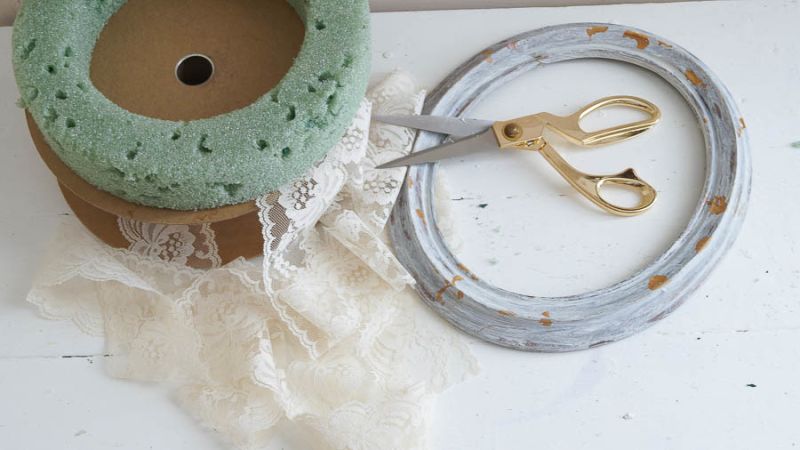 If florals don't tickle your fancy, you could opt for lace wreaths. The best part about this wreath is that it can match any season of the year, whether summer, spring, winter or fall! These may be hard to find but you could easily cut up an old lace tablecloth or grab lace ribbons from your local craft store and make an afternoon project out of it. These wreaths would make a great statement hanging absolutely anywhere in the house.
Bohemian Cascading Wreaths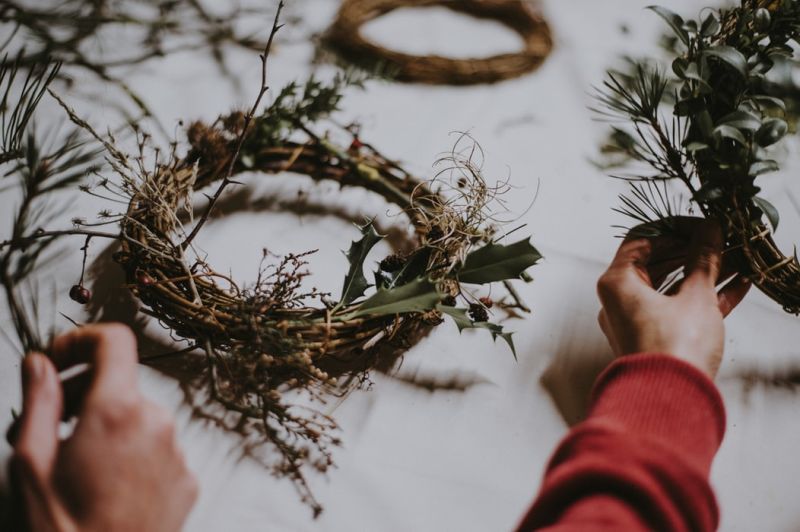 This personalised piece of art is the perfect marriage between bohemian and seasonal design. You could make this a fun spring project with your family; scavenge for a beautiful branch, leaves and bush twigs. It's a simple DIY that has a big visual impact in the room. You could also achieve this by braiding readily available coir around a ring. Throw in some flowers and colors and you'll achieve the same results.
The Daring Wreath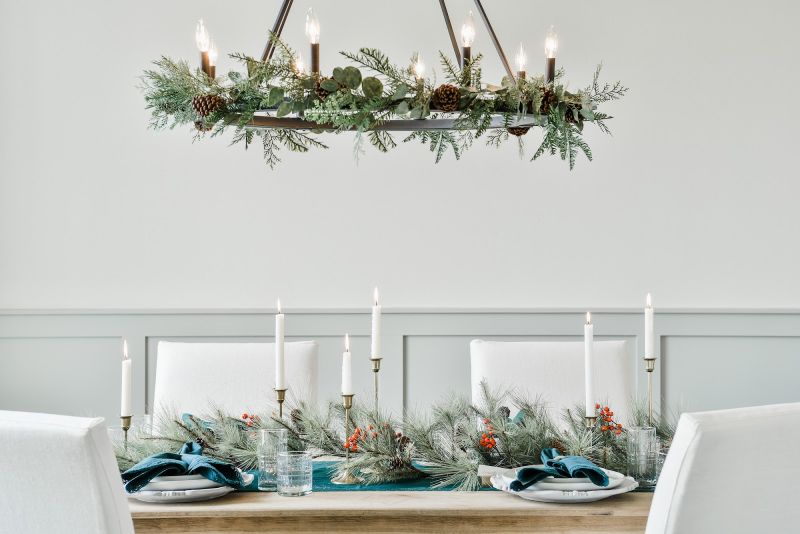 Sia very popularly dished out, "...I want to hang from the Chandelier," and the world marveled at how adventurous she sounded singing it. Similarly, if you're feeling adventurous and you want to hang your wreath in a slightly off-beat place, we suggest you lay one around the chandelier. Grab a ladder, a helper and carefully drape the garland or wreath around the chandelier. You could opt for artificial leaves and flowers for this design as it cuts the need to change it constantly.
This Unconventional Wreath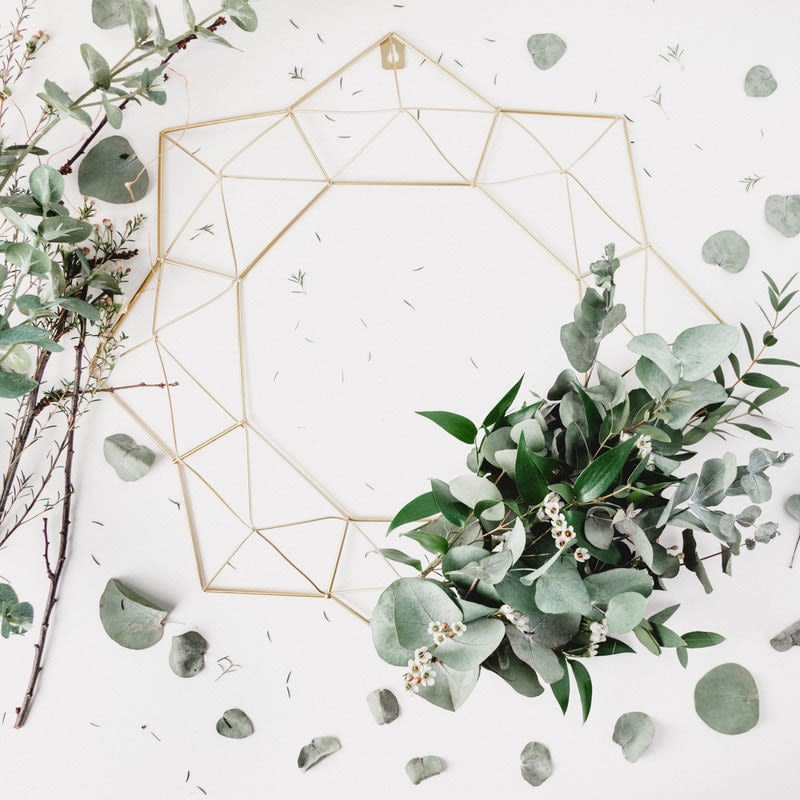 There is no hard and fast rule that wreaths have to be circular. If you want to break free from tradition and go down the metallic route, this design is for you. Metal frames are readily available in home decor stores. You could add your personal touches to the frame by decorating it with flowers and leaves from your garden! This design would look stunning in children's bedrooms or a nice monotoned living room. You could also wrap fairy lights around it to add an extra dimension of style.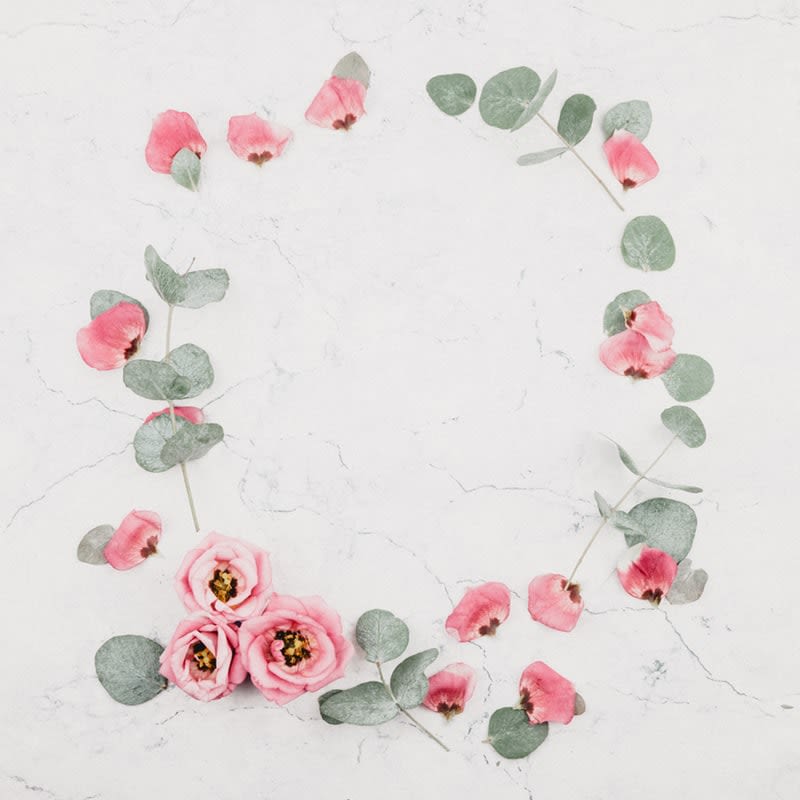 Every season is wreath season, but we're particularly fond of wreaths in the spring. Their optimistic symbolism as the circle of life adds a compelling touch to your home. There is no perfect way to hang a wreath or perfect designation for them. These beautiful creations belong in every part of your house. We loved looking at all of the spring wreath inspiration and we hope you enjoy these recommendations as well. 
If you liked these ideas and would want to bring them to life in your home, or design your own perfect living space, start a project with Spacejoy. You will receive unlimited access to an expert online interior design team who can translate your vision and guide you to your perfect room design. Our unique 3D technology allows you to view your room design in 3D, interact with your design - Move and Swap the products with a touch of a finger to see the unlimited possibilities. Our team will also curate a shopping list for you with products handpicked to suit your budget and your style that you can shop right away on our platform. Your dream living room design is now one click away. See pricing plans.