Bedroom Design Ideas
8 Bedroom Decor Ideas To Set Up A Blissful Oasis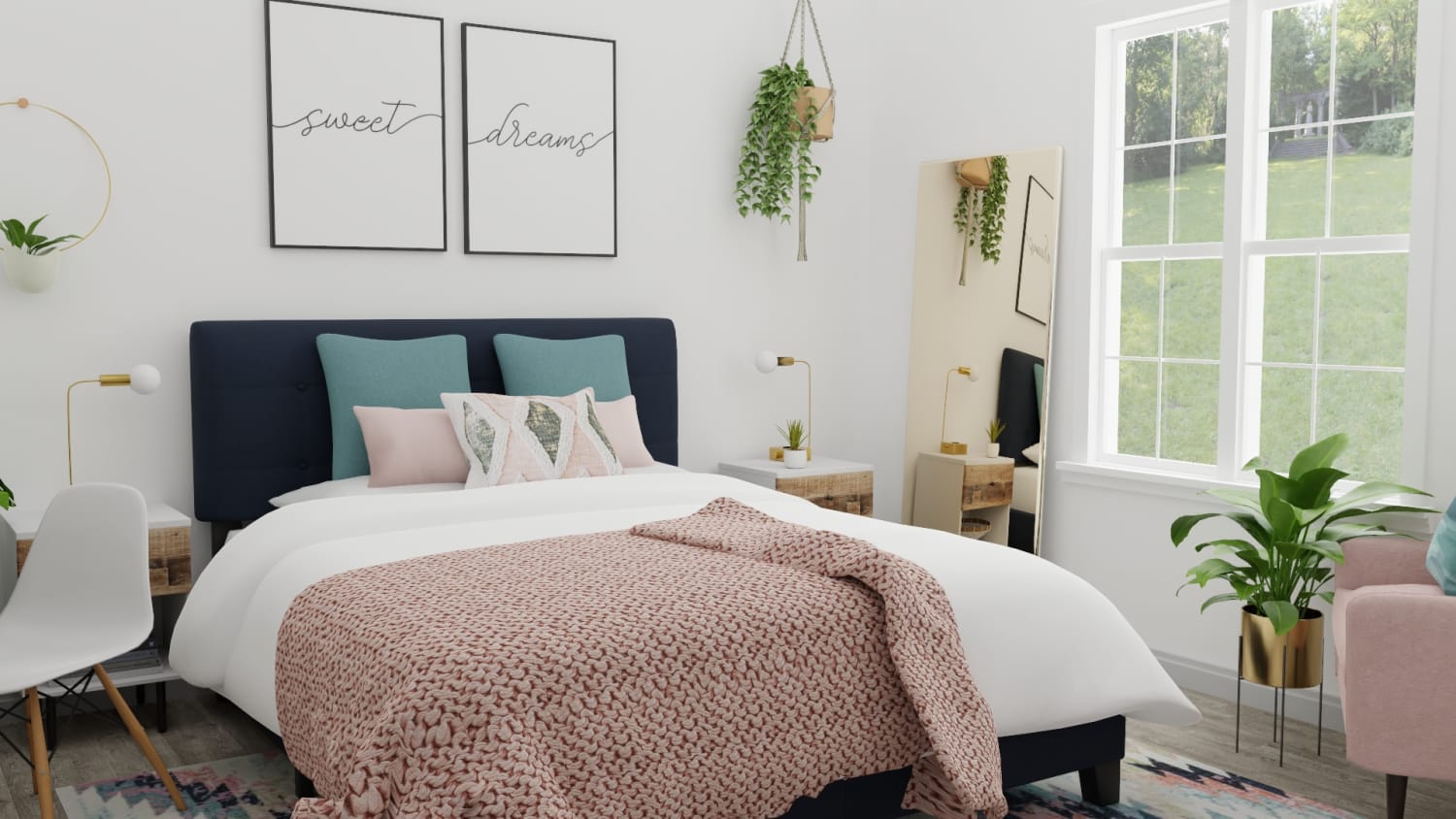 With so many bedroom ideas, it can be tricky to figure out how to finalize yours. More than any other room in your house, your bedroom needs to be a sanctuary where you can unwind every night, spend some time with your thoughts, and reflect. We've all had those exceptionally long days at work. A well-designed bedroom can be the one thing you look forward to when you finally come back home. There are many tips on how to decorate a bedroom, but these bedroom design ideas are the backbone of creating a blissful oasis right at home. 
#1 - Start with Your Dream Bed
The focal point of any bedroom decor idea, small or spacious, should be the bed. Once you have your floor plan and everything measured out, think about the type of bed you want. Your bed should be super comfortable throughout the seasons. Pick your bed and bedding keeping that in mind! Remember that furniture should fit the room it lives in, so stay away from extra large beds that will make your space look cramped and small. On that same note, if you have a spacious bedroom, don't be afraid to bring in chairs or coffee tables to make a little nook for yourself (we'll have more on that later). 
Some of our favorite bed styles right now:
#3 - Add Hidden Storage Space Everywhere
For a bedroom to stay peaceful and calming, it needs to remain clutter-free. A clutter-free space equals a clutter-free mind, we like to say! The best way to keep your bedroom organized is by adding as many storage pieces as you possibly can. Pick roomy bedside tables with drawers to keep books, lotions, and other items you'll need within your reach but should be out of sight. A skirted table or small dresser will help you have more storage by your bedside. You could even opt for a storage bench that can help you hide away extra sheets, pillows, or blankets. 
A foolproof bedroom interior design concept is to include at least one drawer and two bedside tables. However, you can be creative and find a bed frame with storage space or find customizable closet solutions to keep everything tidy.
Bedroom storage ideas we're sure you'll love:
#4 - Keep the Colors Calm & The Decor Simple
We've all gone on a Pinterest binge, pinning the decor we love to remind us to incorporate these into our own homes (when we finally have one). But, if you end up cramping everything you've ever loved into your bedroom decor, you'll end up with a hotchpotch of things that don't translate well. While we all want our rooms to showcase our personality, the saying "less is more" couldn't be more apt for your bedroom. To make sure your bedroom looks like a blissful oasis, you want to keep paint colors neutral and calm, and you want the decor to be simple. Invest in a few statement pieces to infuse your personality into your decor, but be careful not to go overboard. 
Consider one of these top paint colors for 2020: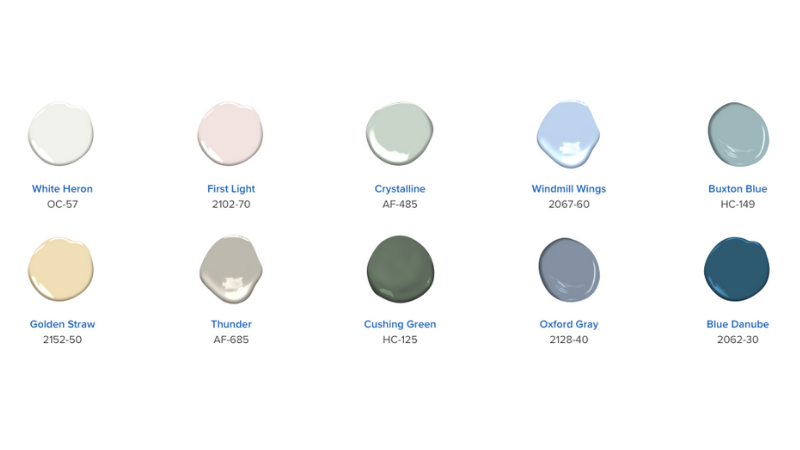 The 2020 color trends report by Benjamin Moore. 
#5 - Give Your Windows Some Much Needed TLC
Forget about finding the best blackout curtains for your windows. When it comes to bedroom windows, they can make or break the space. Be playful, and don't be afraid to choose from lightweight fabrics that will add freshness and lightness to your design. Remember, window treatments set the mood for the room. A blackout curtain will make your bedroom look smaller and darker, whereas a chiffon curtain might add more light and make the bedroom look spacious. You can find different alternatives to make sure your windows are giving you the ultimate best bedroom experience. 
These are our favorite bedroom curtains right now:
#6 - Layer Your Bedroom Lights
In the bedroom, lighting is everything. The right lighting can enhance your mood, set the tone, and create a serene space for you to unwind in. Layering lights in the room means you have ambient lighting to illuminate the whole room. Then, add a couple of focus lighting for reading and accent lighting to add soft illumination. Install separate on/off switches for each light, so you can be selective and customize your lighting. Use lighting lamps to add pops of color or style throughout the room.
These are the three lighting styles you need in your bedroom:
#7 Relaxing Scents & Sounds 
Like your favorite spa, creating a calming ambiance makes all the difference in the world. It's not just about your bed and your covers. You have to feel the atmosphere of your bedroom calm you down the second you step into it. The quickest way to achieve this is by introducing scented candles into your bedroom decor. Lavender, rose, and vanilla are just some of the scents that are considered calming and soothing the world over. Don't restrict yourself to candles if that's not really your vibe. You can always go for a bowl of potpourri, a vase with fresh flowers, or a plug-in air freshener. The scent of lavender can actually help you sleep better, so we recommend trying that scent out first! Another bedroom decor idea is to have calming, ambient music playing in the background. You will automatically start breathing easier and feeling more relaxed.  
Calming ambiance starter pack: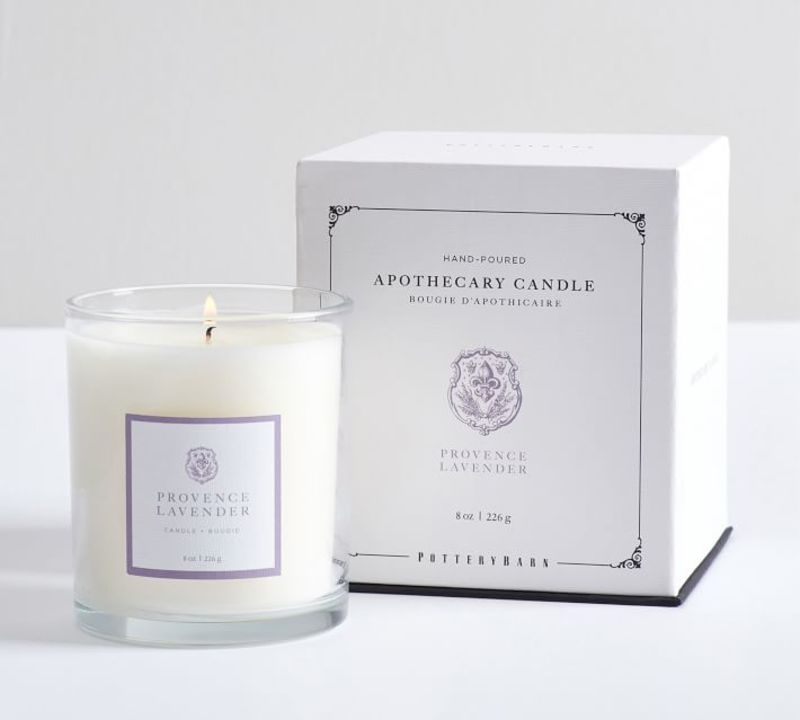 Pottery Barn Apothecary Scented Candle - Lavender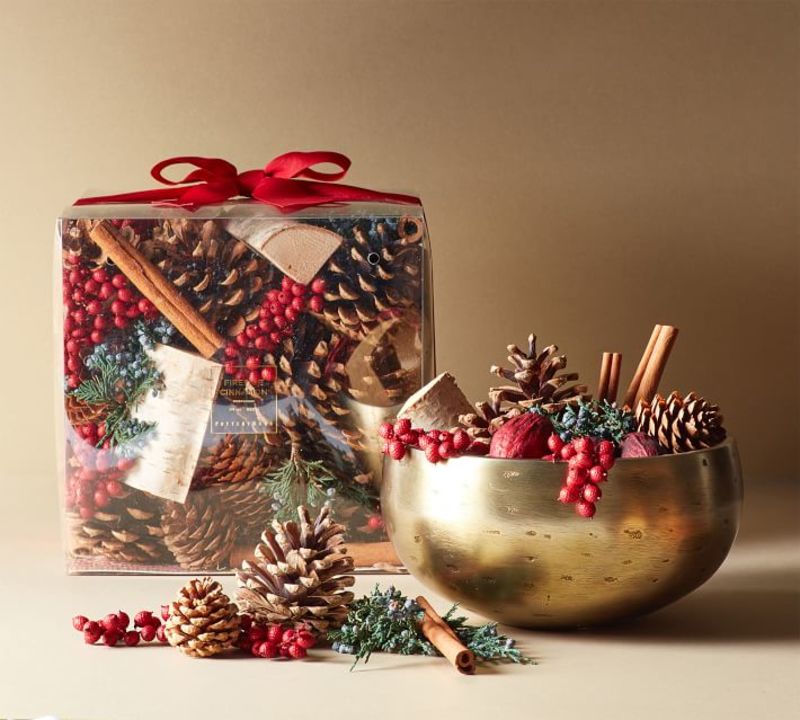 Pottery Barn Fireside Cinnamon Scented Potpourri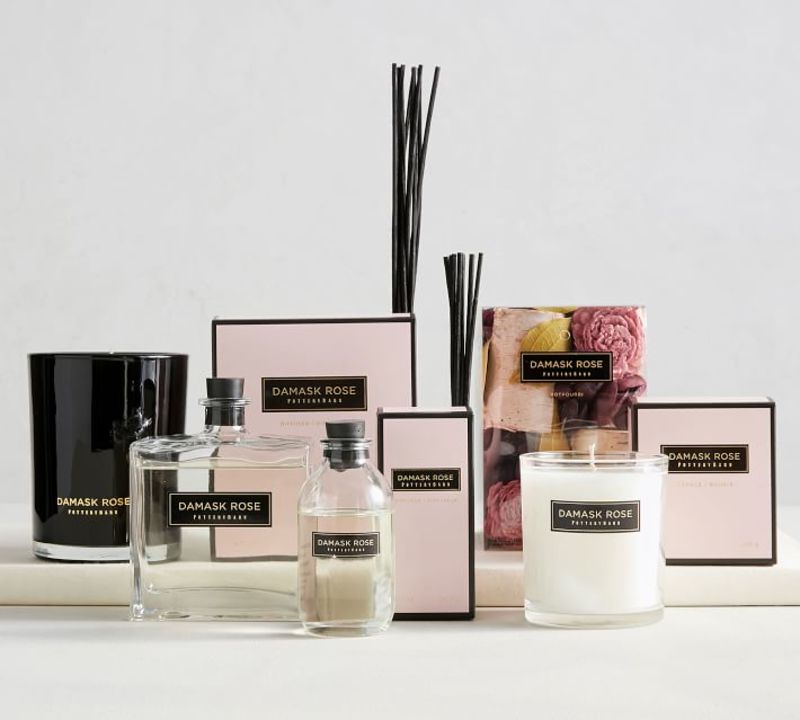 Pottery Barn Home Scent Collection - Damask Rose 
#8 - Leave Room for a Bedroom Nook
You don't need a spacious bedroom to have a nook. Even in small spaces, you can set the area for a cozy nook. Whether you want to read your favorite books or have a dedicated space to work from home, most bedrooms will have room for a nook. If you're going to set one up, keep the rest of your bedroom design in mind and try to keep it as simple as possible. A focused light, a comfortable chair, and a coffee table or small desk are all you need to make. 
Start with these nook basics:
Let's Start Designing Your Bedroom Oasis 
If you feel your bedroom is not giving you spa-like vibes, it might be time for a makeover. Start a project today, and get working on your bedroom interior design. Whether you have a small or spacious bedroom, our fantastic online interior design team has hundreds of bedroom ideas to help you create your little bedroom oasis.