Bedroom Design Ideas
DIY-ing a Headboard is Easy With These 4 Tips & Tricks
Traditional headboards don't always work for your space, especially if you're in a smaller apartment, so quick, easy headboard ideas are always good to keep in mind. DIY headboard ideas have been trending recently, like ones painted on the wall to alternative headboards like gallery walls or giant pieces of art, so here are just a few of our favorites. 
Painted Headboard
Photo Credit: Dazeywood Penthouse
If you want the illusion of a headboard without any additional furniture taking up space in your room, try painting a headboard onto your wall instead. You can pick a shade that plays off of your bedding or other furniture, and you can even play around with the shape to make your room feel more playful rather than traditional. 
A Giant Piece of Art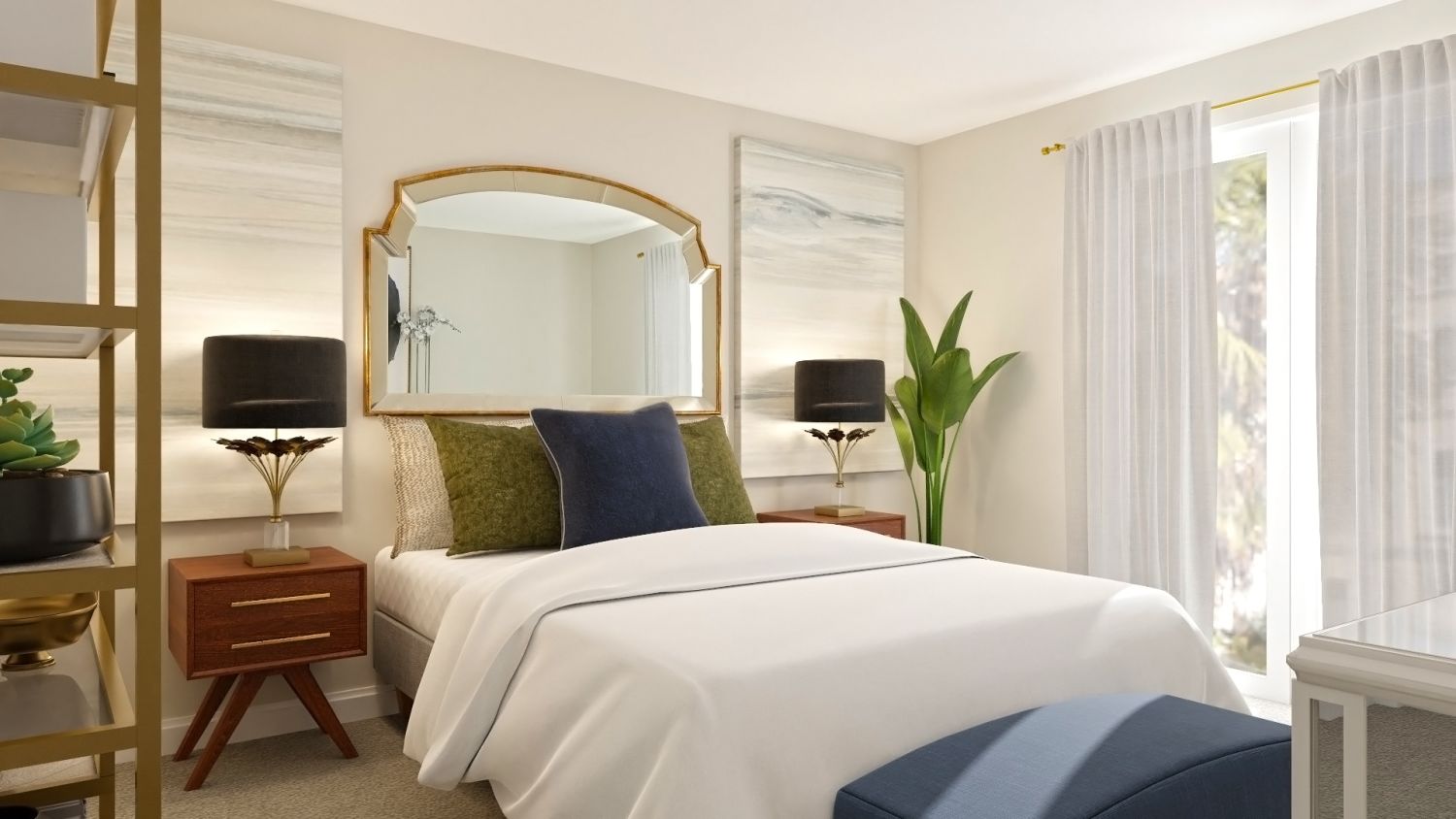 Instead of a traditional rectangular headboard, try out a giant piece of art, like Urban Outfitters' Palmera Fan Headboard, or a rectangular mirror. It will give you the effect of a headboard but won't take up any floor space in your room. The best part? The only skill you need to make this DIY headboard idea a reality is to be able to hang something up with a nail or two. 
A Tapestry or Hung Blanket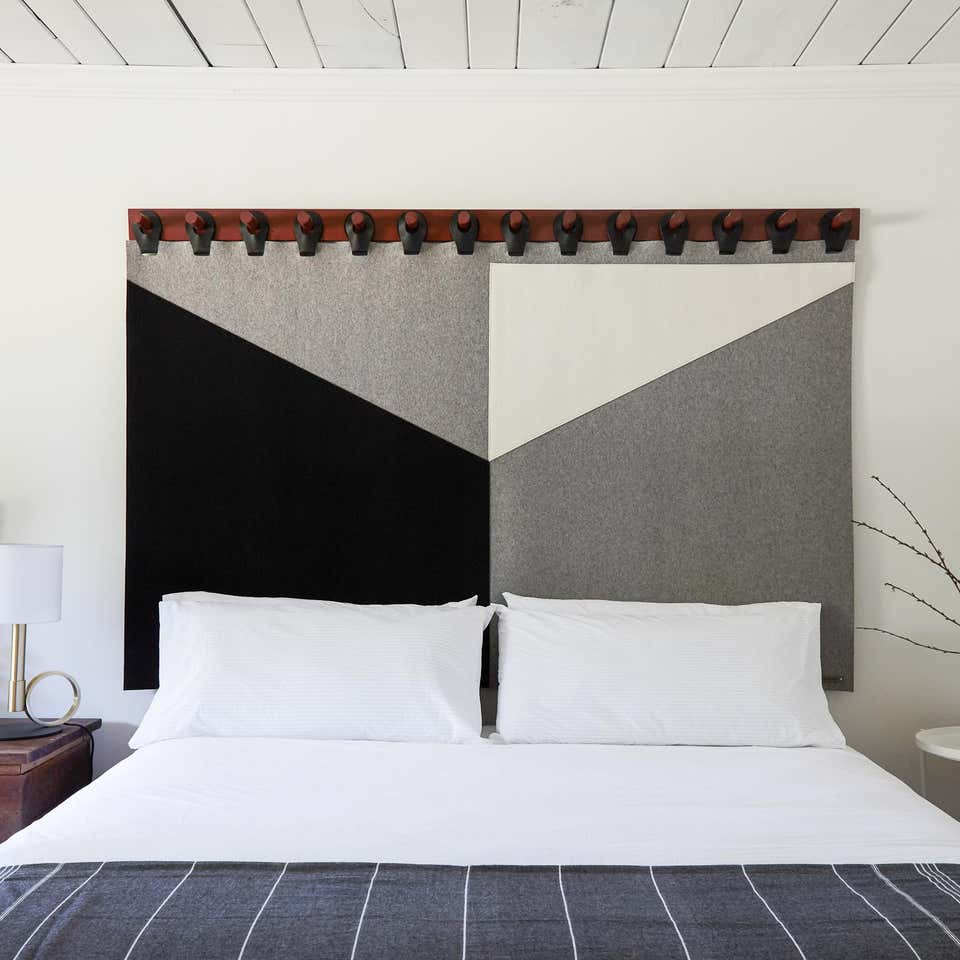 Like a piece of art, a tapestry can have the effect of a headboard but will also simultaneously act as art on the walls. Depending on what type of tapestry you choose, you can add texture or a pattern to your wall to lead the eye up. This purchasable King Range Wall Tapestry is a great addition to a modern bedroom.  Browse around at your favorite market or online sources like Amazon to find a tapestry that suits your style. 
Plywood Headboard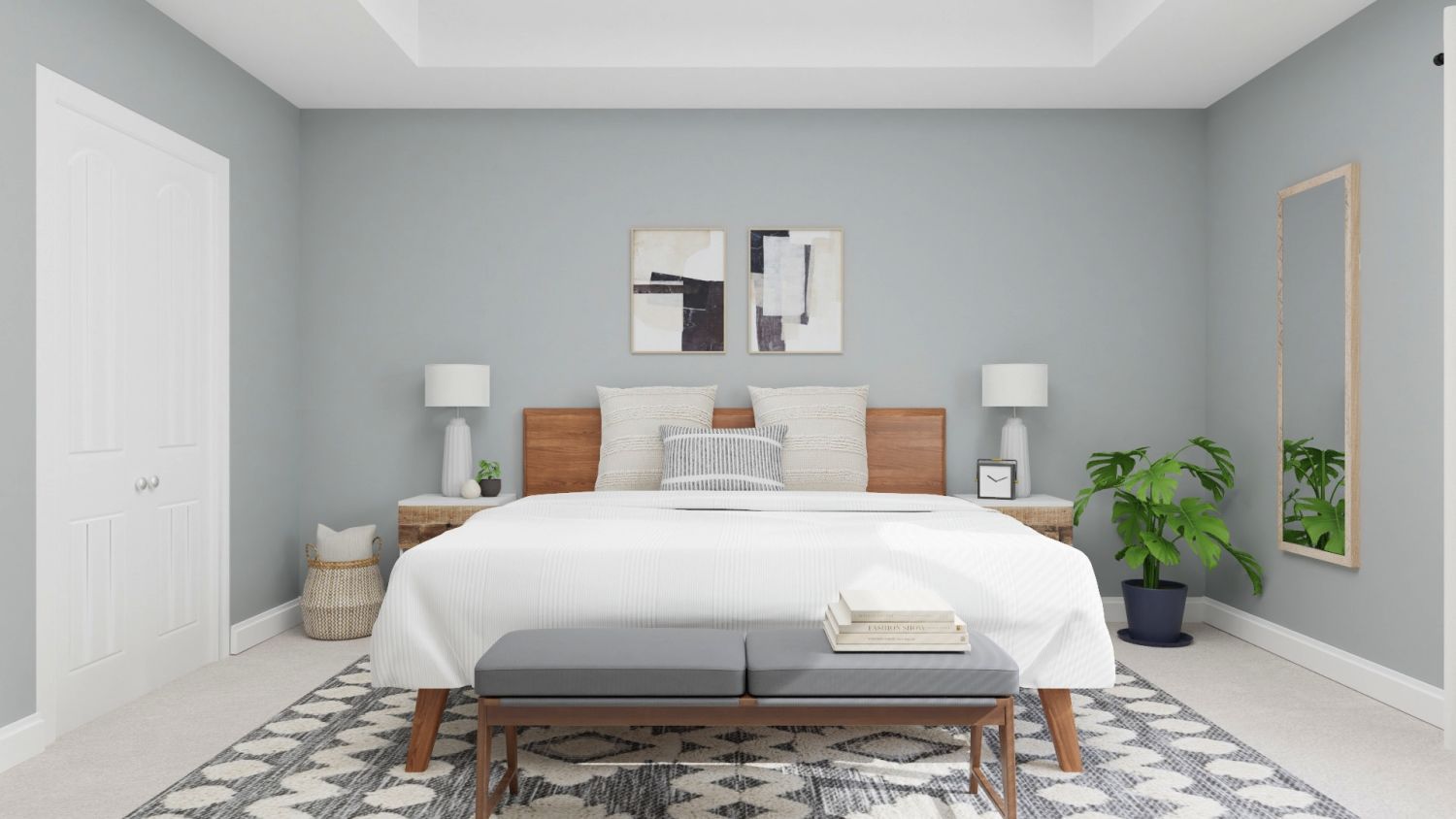 If you're a frequent Home Depot customer, chances are you've taken a peek at the plywood section. You can get a huge piece of plywood for not too much money, and you can leave it raw and unfinished for a more rustic vibe. If you want to make it feel more personalized, sand it down and paint it a color of your choosing. And if you're in the mood for a giant project, you can DIY your own tufted headboard without having to sew. Check out this video for a tutorial.
Want another option for a wood headboard?
Just 2 hours can give you this trendy Live Edge Headboard from Classy Clutter, perfect for your rustic modern bedroom. It's great for rooms that may not have a lot of space and where an asymmetrical design may be needed. You can find this easy DIY headboard here.  
If you like these DIY headboard ideas and want to bring them to life in your home, or design your own perfect living space, start a project on Spacejoy. You will receive unlimited access to an expert design team who can translate your vision and guide you to your perfect room design. Our unique technology allows you to view your room in 3D and interact with your design. Move and swap the products with a touch of a finger to see the unlimited possibilities. Our team will also curate a shopping list for you with handpicked products to suit your budget and your style that you can shop right away on our platform. Your dream bedroom is now one click away. Click here for pricing plans.