Living Room Design Ideas
Interior Design & Home Decor FAQ & Answers With Spacejoy Designers
A majority of the time, the most intimidating part of decorating (or redecorating!) is figuring out where to start. We tend to put off projects because we aren't sure how to begin. How do you choose the perfect paint color? Should you nail down your style first or figure it out as you go? Spacejoy's expert designers are happy to help with interior design advice on where to start with decorating's most challenging questions. Check out this rendition of the interior design FAQ you've been dying to get answers to. 
Question:

I'm really lost with my design style - I don't know how to define it or where to start looking for furniture.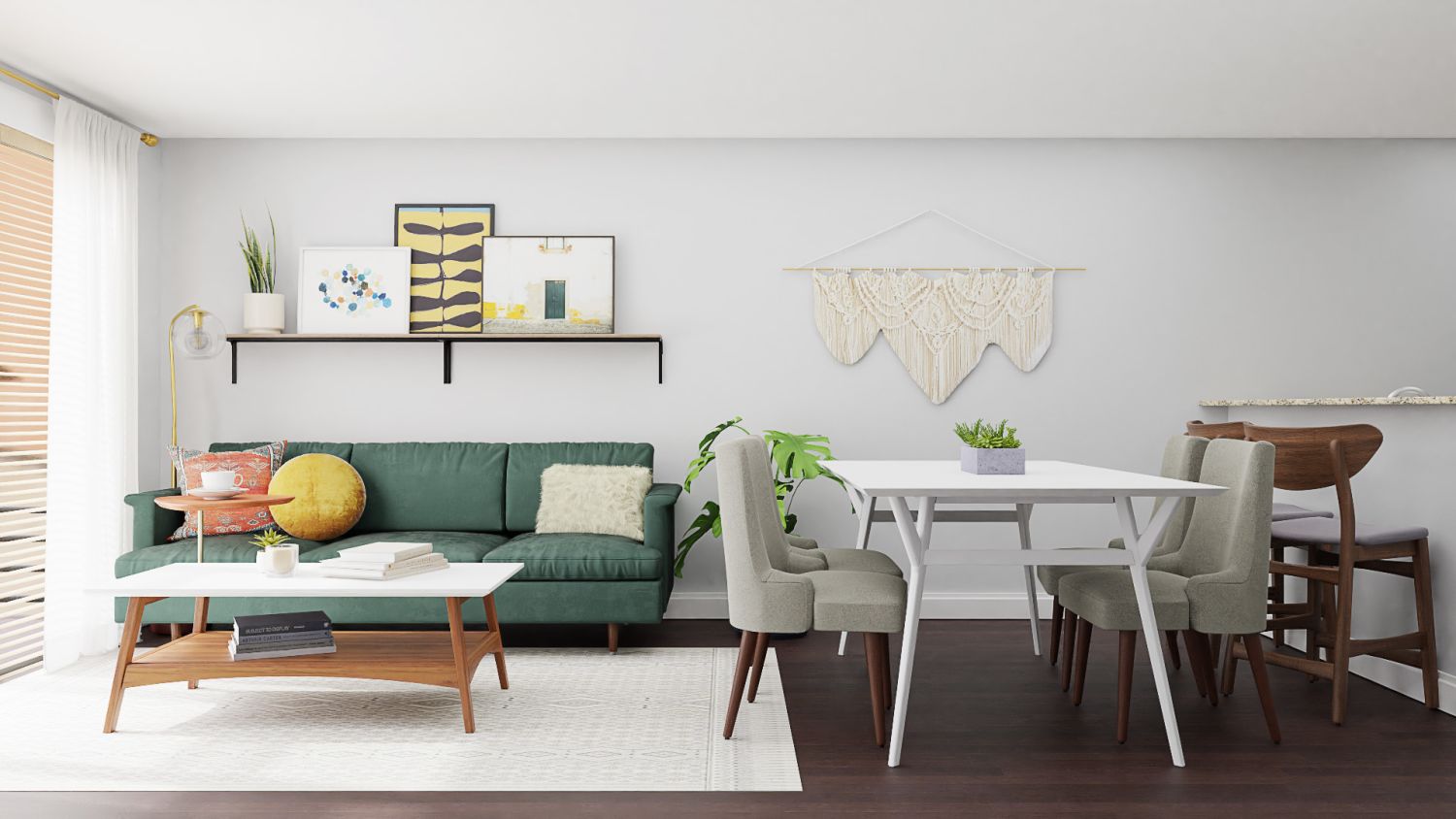 Answer: If you aren't sure where you land in the realm of interior decor style, we suggest tapping into your existing wardrobe for a starting point. You've likely already established your personal style when it comes to clothing and accessories. We suggest narrowing down your top five favorite pieces and seeing which design elements they all have in common.
Do you gravitate towards bold prints, or do you drift to quieter neutral tones? Do you like simple silhouettes or more intricate shapes? Write down a list of the features you find in common, and then search those keywords using Pinterest. You'll be able to save the images that you like the most and share them with a Spacejoy designer to give them an idea of what you gravitate towards. Our interior design style quiz can help you get a bit closer to your style, and our designers will help you find the right match. 
Question: I always see people talking about open-concept homes - but I'm not sure how to design it or if I need one. Should I Go For An Open Concept Living Room?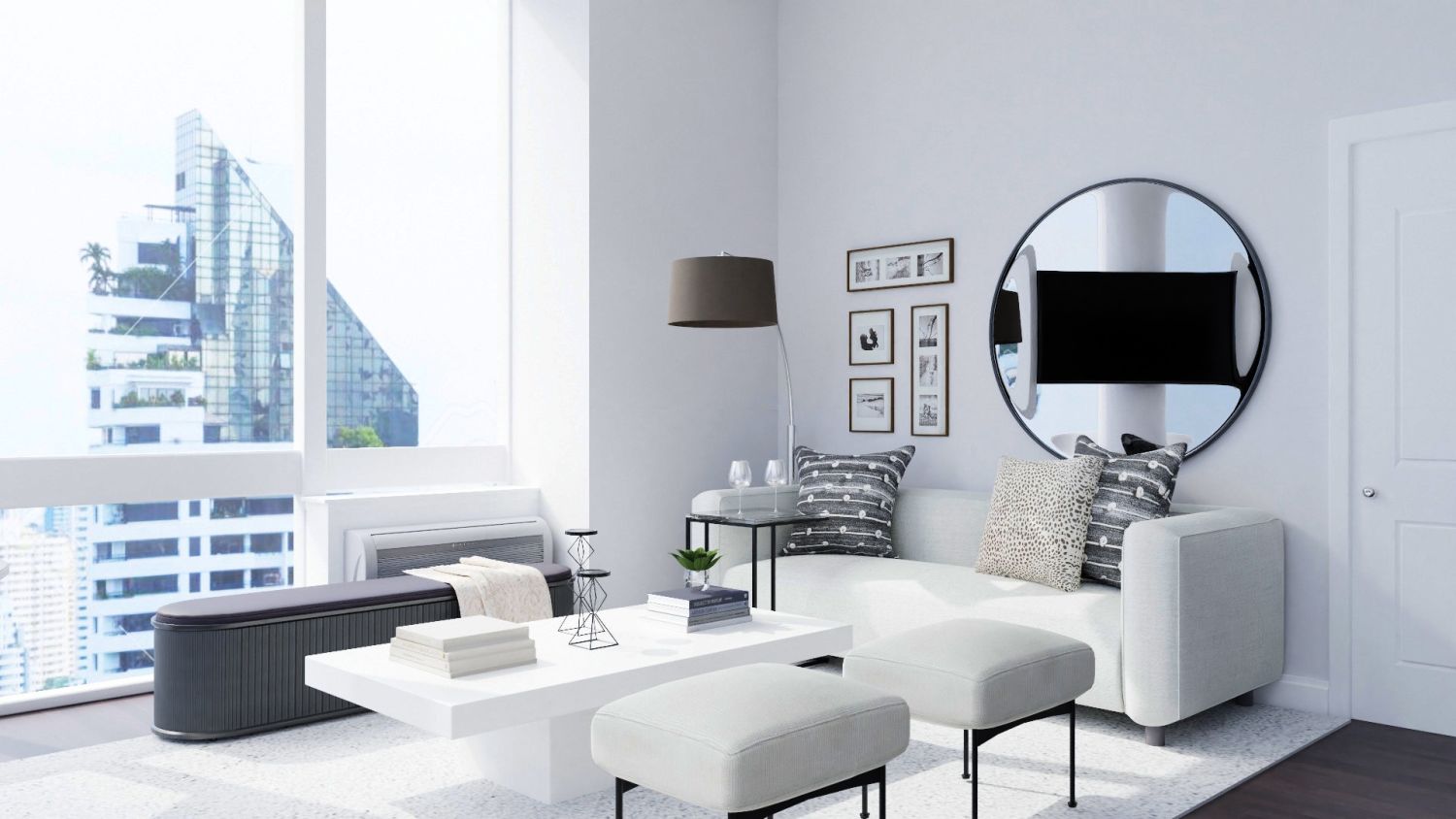 Answer: If you love to entertain, an open concept living room is the perfect setup for you. Giving your guests the option to have group conversations without worrying about sectioned-off seating setups will make you the host with the most!
A long couch mirrored with two accent chairs creates the perfect setup for guests to mingle or for you and your family to relax on a quiet night. Add in a minimalistic coffee table and end tables to round out the room without making it too bulky.
Question: I've been eyes gallery walls for years but haven't taken action on it yet... How to set up a gallery wall?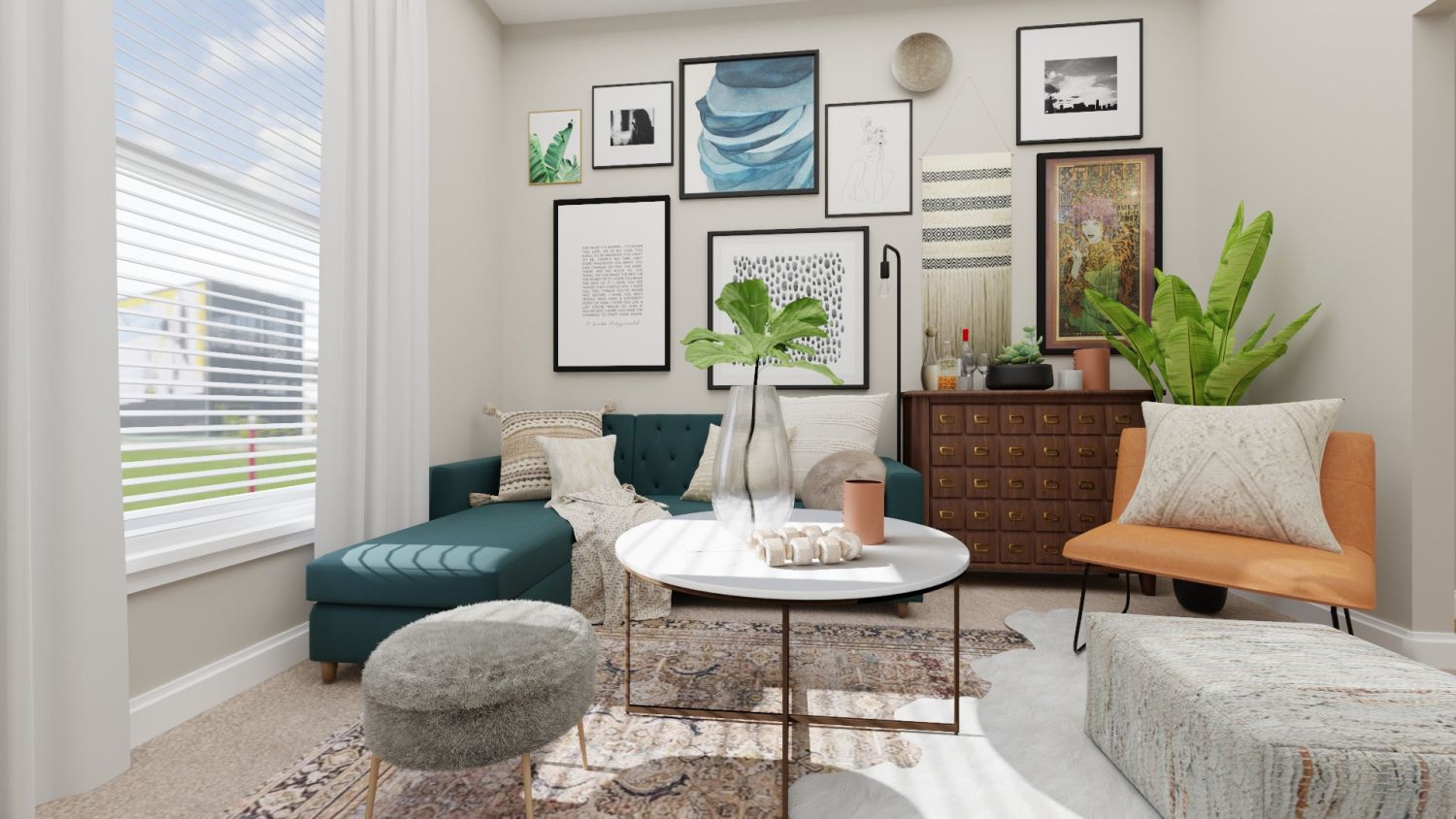 Answer: Spacejoy Designer Marisa Rhone calls on an exact science to set up a gallery wall. She chooses an odd number of items; one large piece, one to two medium pieces, and three or smaller pieces.  Think of that as your gallery wall layout structure. The total amount of pieces will depend on how much wall space is available for the gallery. Once chosen, place each item on the floor in the setup you'd like.
This gives you the ability to move things around and see which placement you like best before mounting the pieces on a wall. Once complete, take a photo of the gallery wall setup on the floor, so you have something to reference while assembling.
Question: We are repainting our house and are so lost in paint colors. How do we choose a paint color for the home?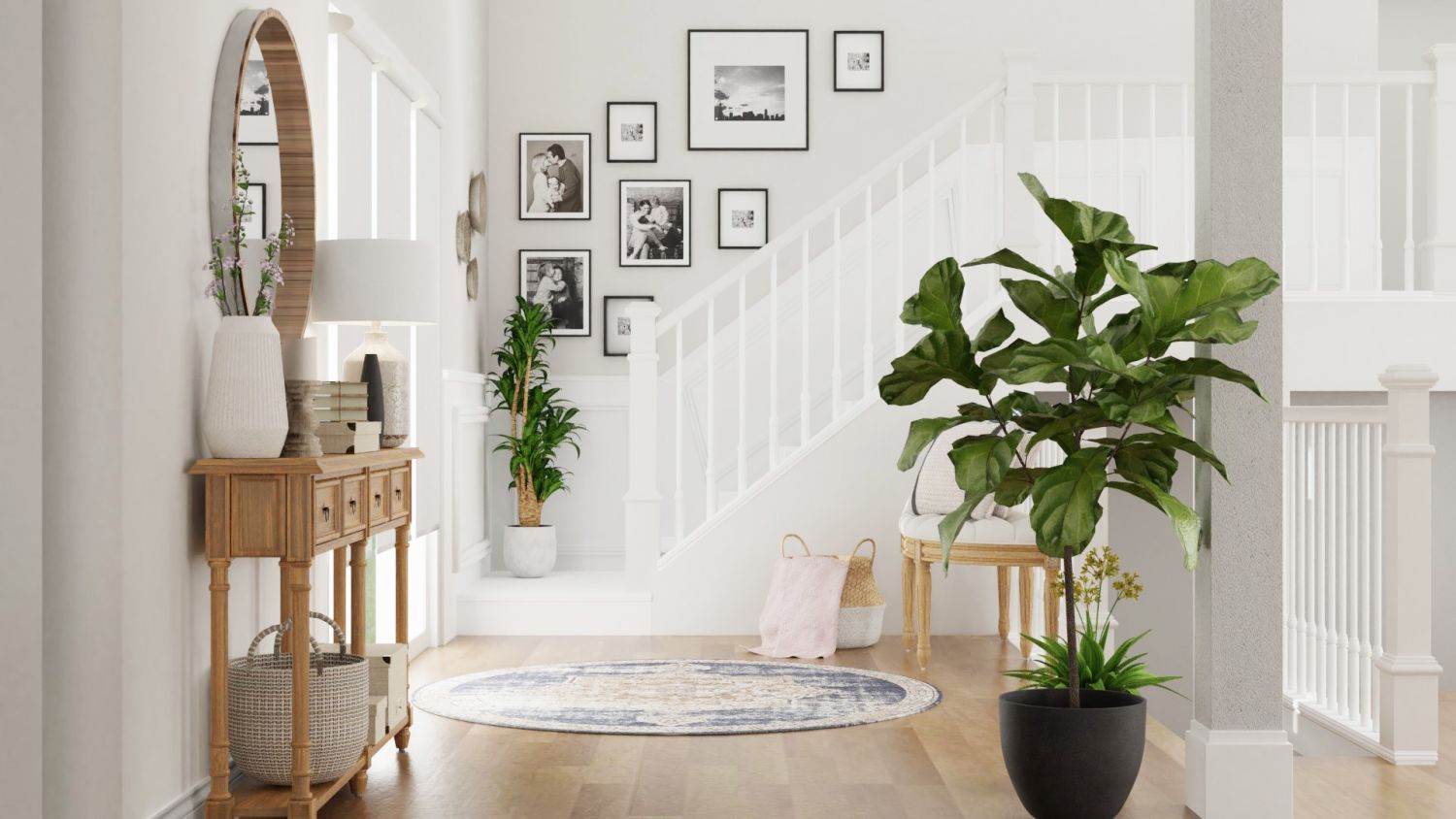 Answer: With thousands of swatches to look at and choose from, selecting a paint color can be a real headache when we're looking to decorate. Not to mention, you keep thinking about the cost to repaint the interior of the house if you choose the wrong color. If you are undecided about a paint color choice, Spacejoy designer Heather Wise suggests choosing an easy neutral color. Neutrals keep rooms feeling open and calming with the added benefit of throwing in pops of color with smaller decor elements.
If a customer is undecided on color, designer Marisa Rhone will typically choose a grey. She'll take a look at the rest of the room and decide if it should be a more warm-grey or cool-grey based on the other room elements. Check out our quick guide on how to choose a color palette for more ideas.
Question: I've seen many designers mix prints in their home, and it's so adorable, but I seem to be having a hard time pulling that off. How do you mix prints?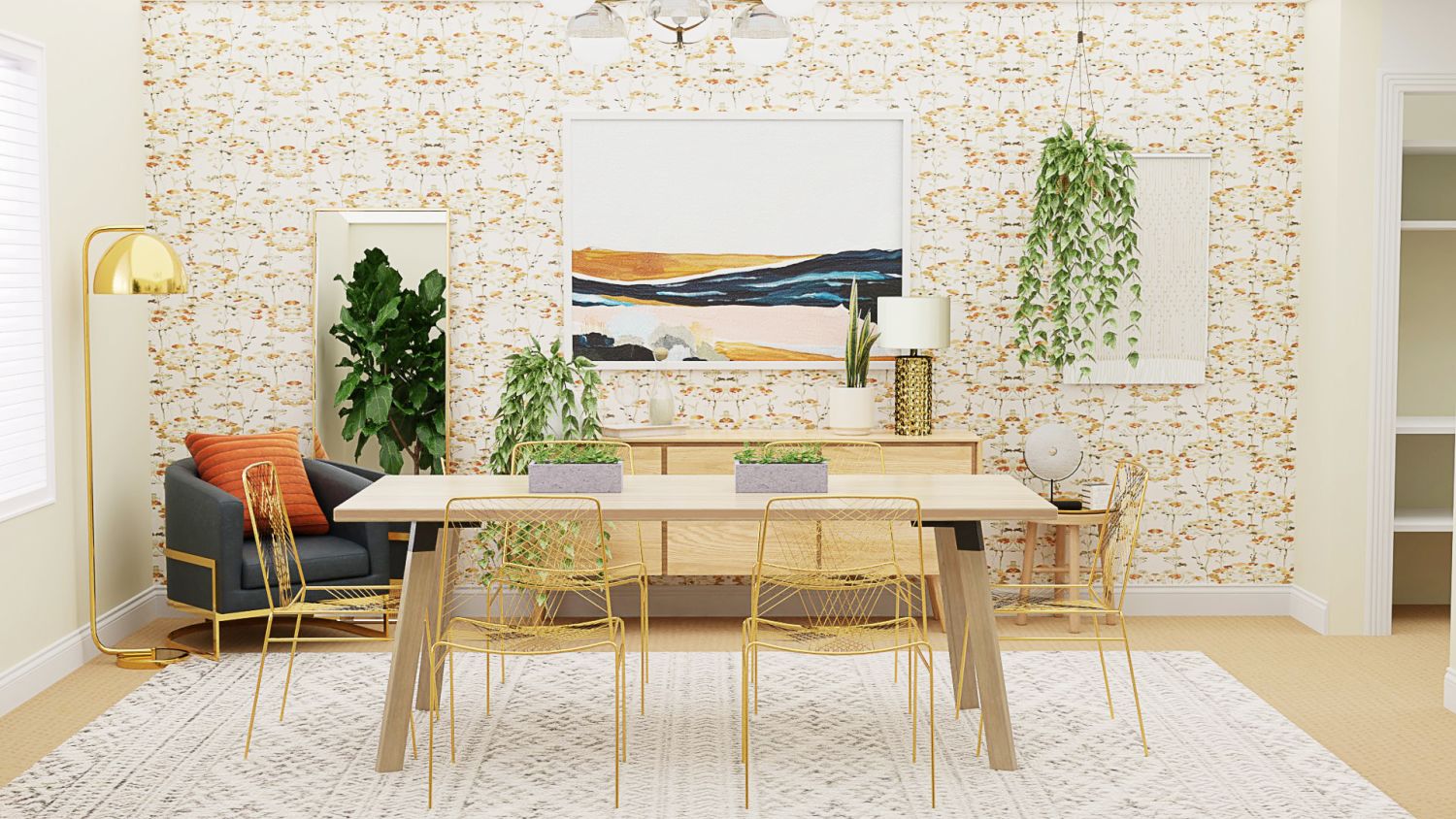 Answer: When mixing prints, it's important to keep certain consistencies so the combination will still feel like it belongs together. While you don't have to use neutral colors, it can be easier to pair prints when neutral colors are dominant. Whether the colors are neutral or not, using consistent colors in your mixed patterns will help the combination feel cohesive. We recommend pairing different scales of prints, like one large and one small, as two large prints will undoubtedly compete with each other. Spacejoy designer Heather Wise even suggests throwing in a solid color where appropriate to help marry the prints together. For example, she says, "if you are adding patterned throw pillows to a sofa, choosing a solid pillow in one of the dominant colors break up the patterns to ensure it doesn't become overwhelming." 
Spacejoy's designers are here to help you with these questions or any others you may have while you decorate. Our unique online interior design technology will allow you to work together with our designers and see your project in 3D. What are you waiting for? Start your next project today.