Style & Design
Statement Wall Art For Your Home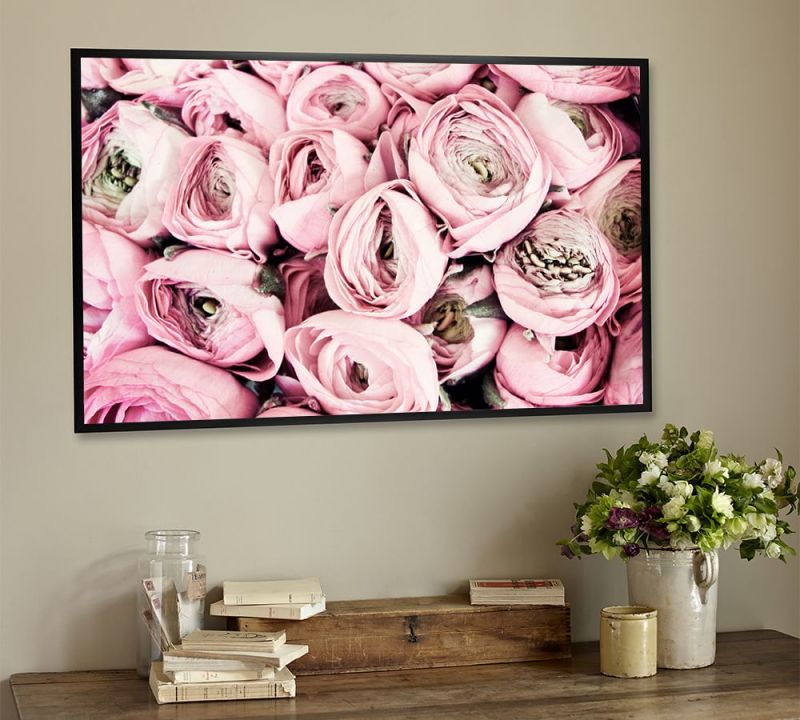 Our walls speak volumes about us. Whether your style is mid-century modern, boho, minimalistic, or any other, your walls act as a standalone piece of decor when done right. 
We suggest you take a look at some of the statement wall art pieces, that will transform your space in seconds. Be it in the bedroom, living room, dining room, or entryway, these statement pieces will make your guests stop and look for a while.
In Unison by Eva Watts Painting Print With Frame
This print by Joss & Main has some eye-catching and on-trend geometric bold lines that offer a perfect finish for your décor, ranging from mid-century to contemporary.
Indigo Garden Bloom II' Framed Graphic Art Print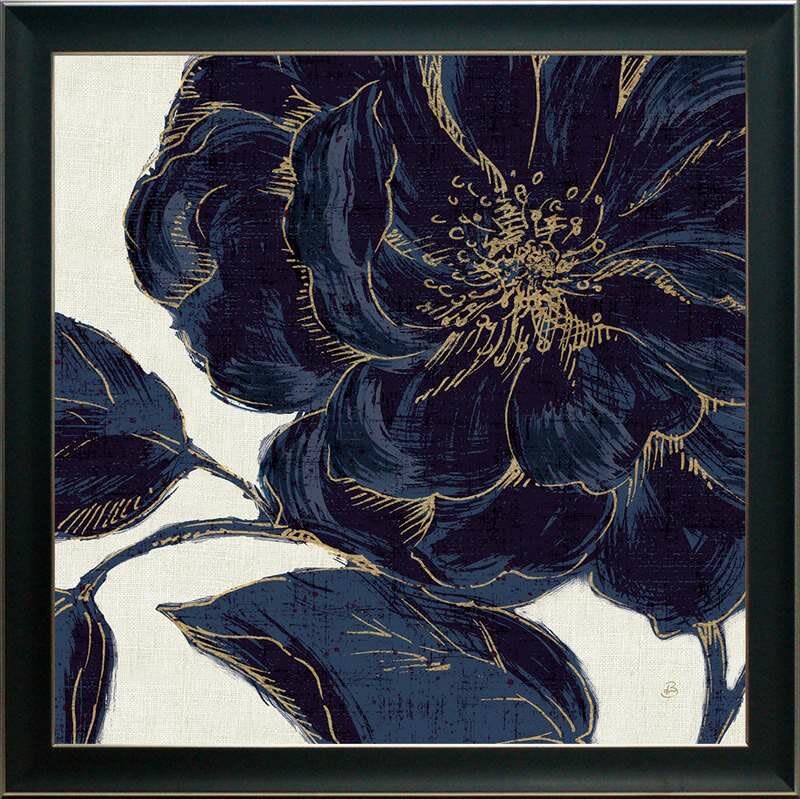 This print by Wayfair has a graphic art featuring a blooming lotus flower in hues of blue and gold, bringing all the character of a country cottage right into your modern home.
This two-piece set from Wayfair of water-colored banana leaves lends a soothing touch to your home with its blues and whites. The prints are mounted on artist-grade paper on a wooden frame.
Smash X by Tristan Scott 2 Piece Graphic Art Print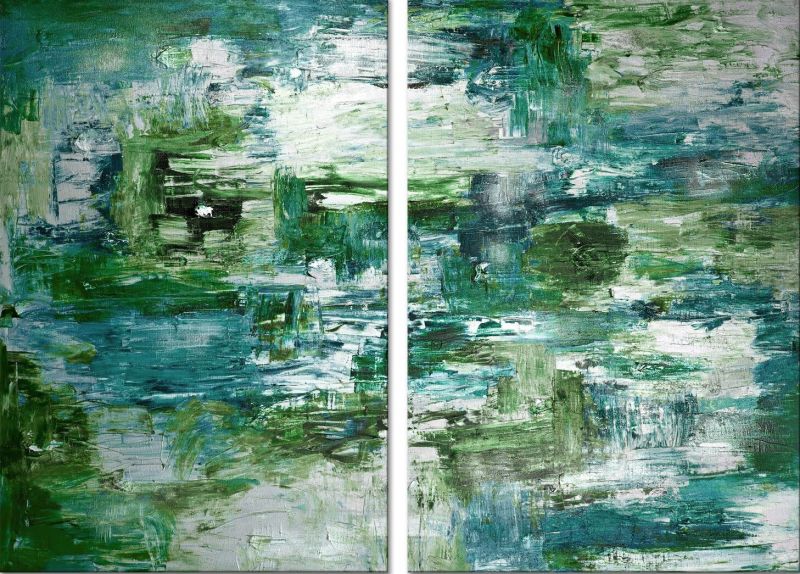 This 2-piece abstract art from Wayfair gives your home a contemporary edge, while their blue, green, and gray hues offer a lively and earthy splash of color. Both these pieces are printed on canvas and wrapped in wooden bars.
This print by Society6 is a mix and match of vibrant greens that will light up your walls immediately. This artwork is printed on natural white, ultra-smooth, 100% cotton, acid, and lignin-free archival paper.
Musa Sapientum Fixa Prints by Marianne Hendriks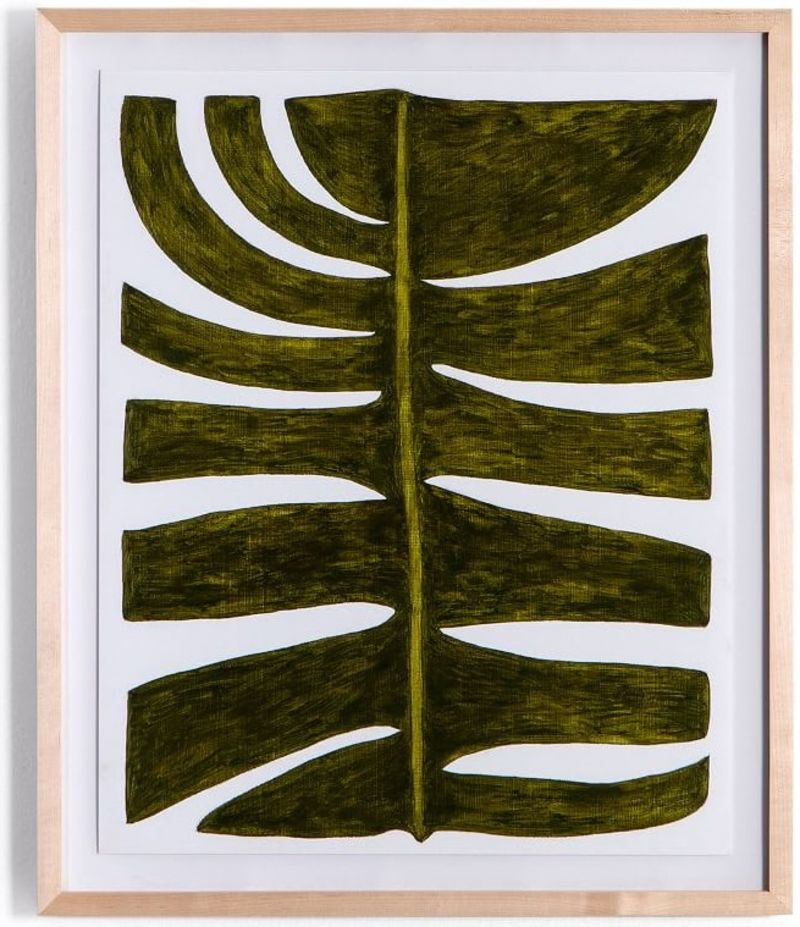 This print from Pottery Barn evokes memories of a coastal escape with intricate strokes that capture the beauty of real life. The artwork is printed on photo paper with Plexiglas front and featured in a natural Maple frame.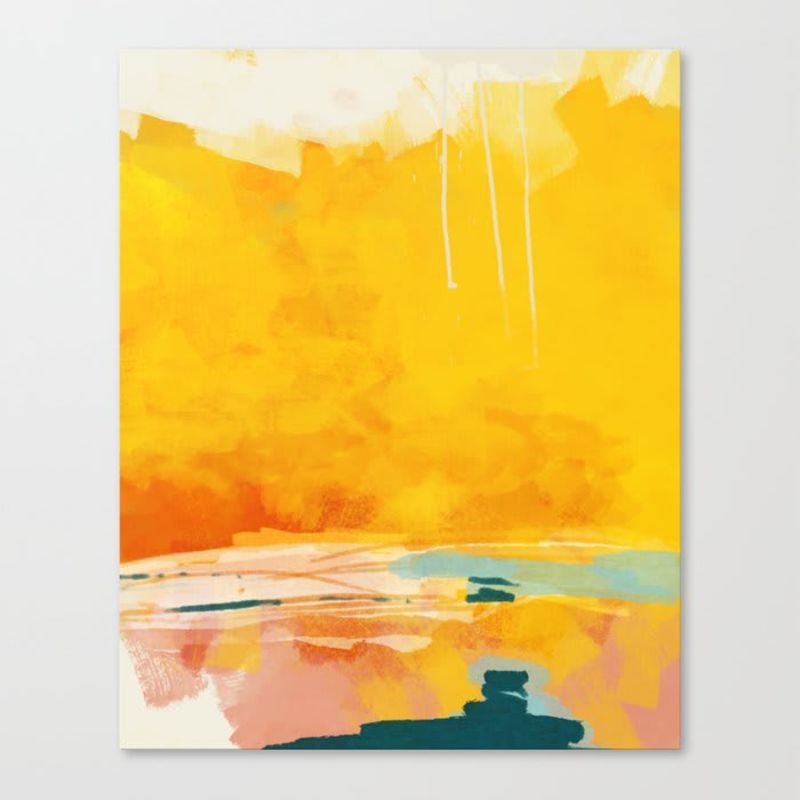 This print from Society6 with vibrant yellows will light up your whole space immediately. Frameless and versatile, this canvas print can be hung on your walls or leaned on a flat surface.
Petite Floral Block Print Art Print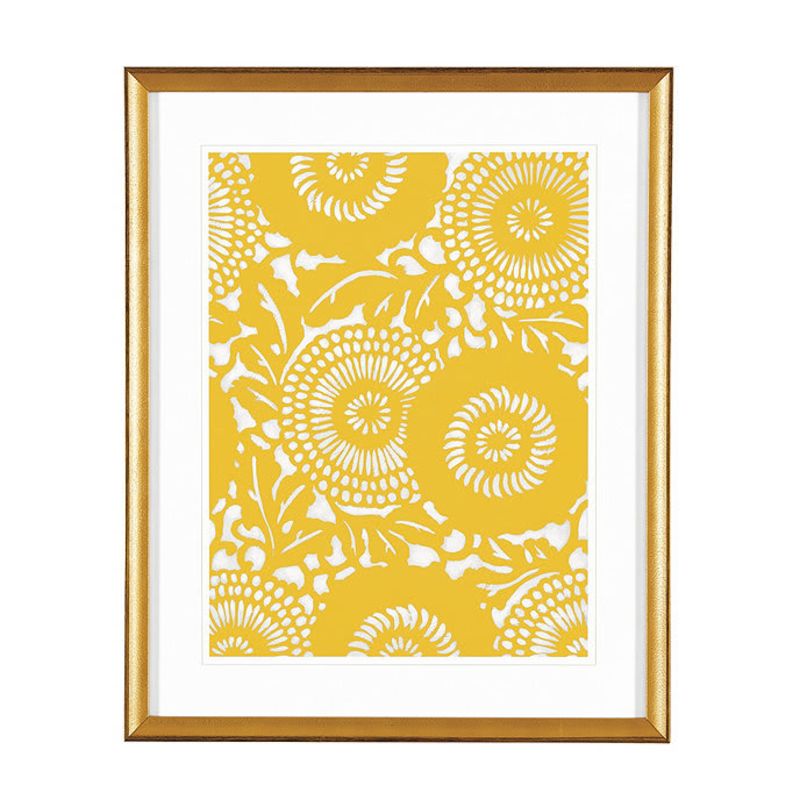 This art print by Ballard Designs exhibits vibrant yellow prints that were inspired by traditional Indian block-print textiles. The artwork is printed on white and brings out the crisp geometric details, with a rubbed antique gold finish wood frame.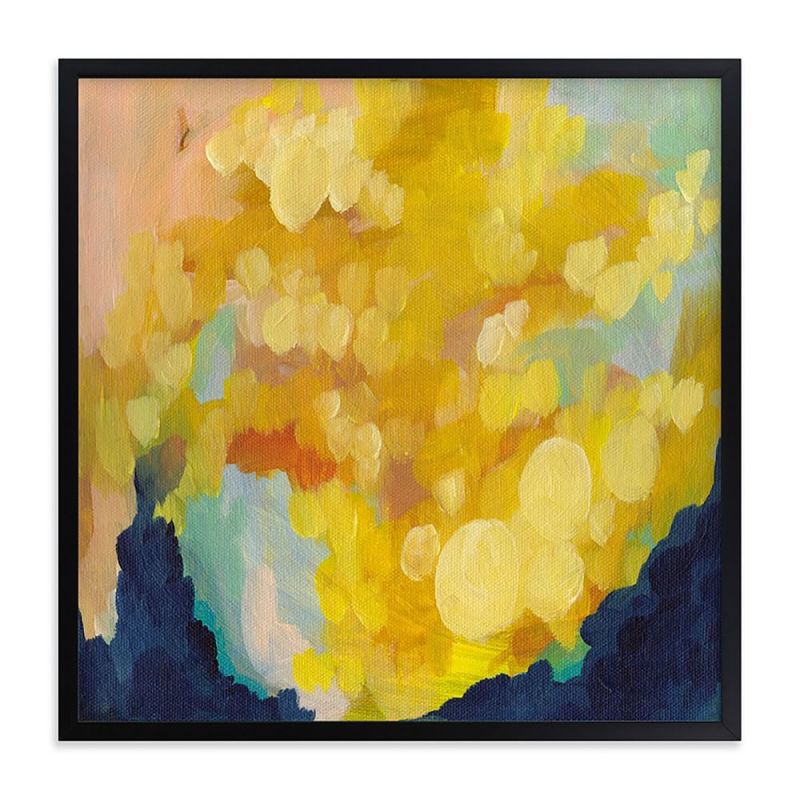 This specially minted artwork for West Elm supports independent artists across the globe. The artwork comes with frame options in black wood, white wood, walnut wood, and matte brass metal to suit your style.
Flower Kisses Paper Print by Lupen Grainne
This print from Pottery Barn comes directly through Lupen Grainne's outdoor marketplace shoot in Nice, France. The frame has a glass front for elegance and is also backed with an easel for tabletop display.
Holland Spring Mix Print on Canvas With Frame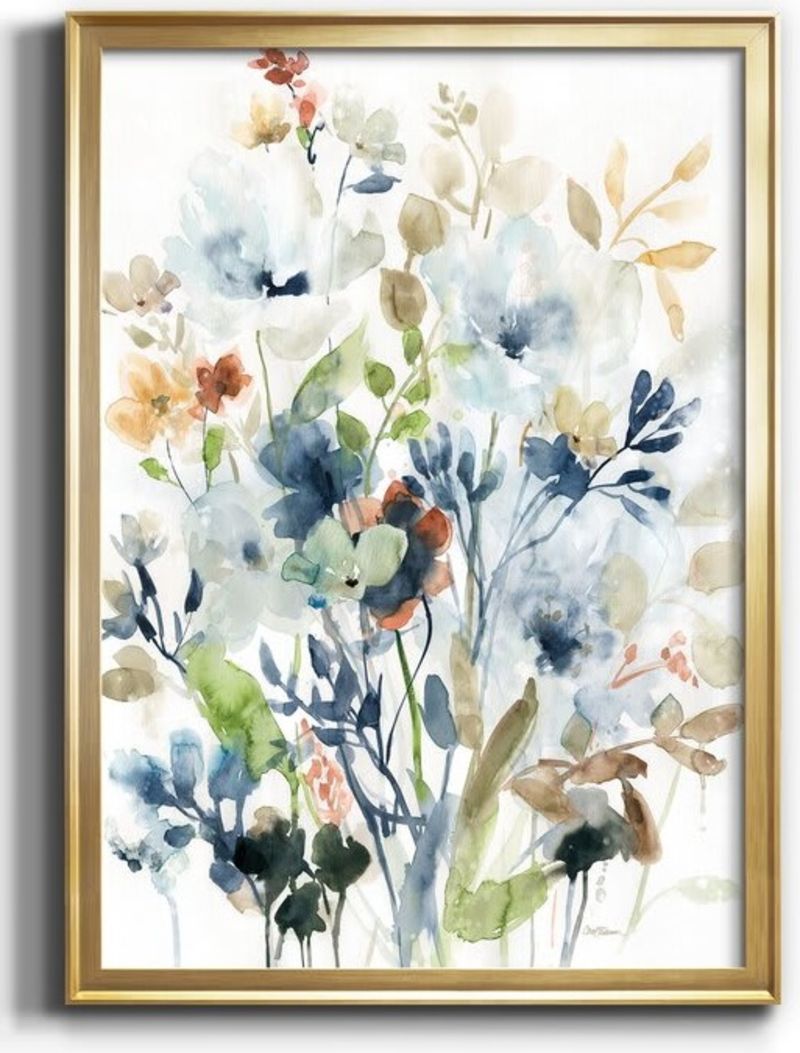 Hang this beautiful Spring Mix Print Canvas Frame from Wayfair, to bring in the fervor of the Spring season at any time! The print is framed in distressed wood with varied color options and sizes to choose from.
Reflections Edge Wrapped Canvas Painting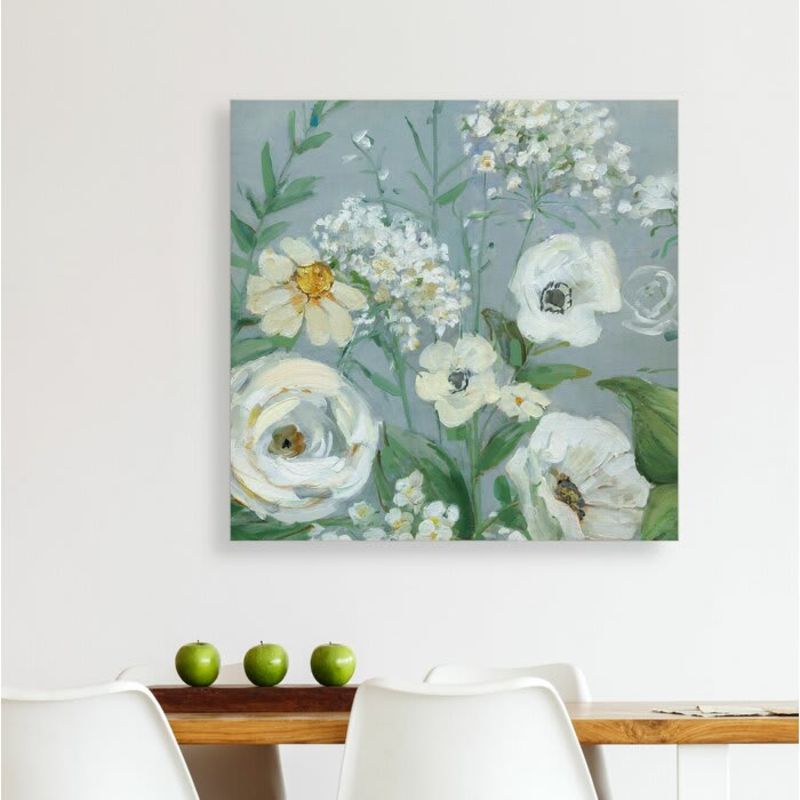 This canvas painting from Joss And Main brings a fresh burst of floral flair to your space. It complements both the spaces equally, classic and contemporary. The frame comes with a gallery-wrapped canvas to give it a finished look.
If these statement wall art pieces make you want to transform your walls too, shop them here. Spacejoy is the easiest way to shop for products across brands that match your style and budget!  Work with experts in choosing the right products that you can shop directly with additional discounts, exclusively from Spacejoy!