Living Room Design Ideas
Seven Living Room Ideas For Games Night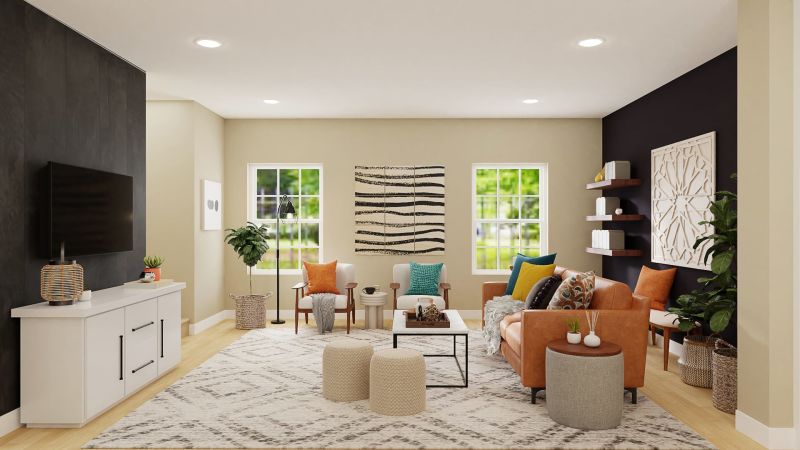 Looking forward to hosting a game night at your home? Hosting a game night is the perfect excuse for you to revamp your living room! Have a look at our designer-approved living room designs that let you host the most entertaining game night at your place! Whether it is Superbowl, Olympics, or World Cup, our living room design ideas will allow you to entertain your guests in style!
Contemporary Black & White Living Room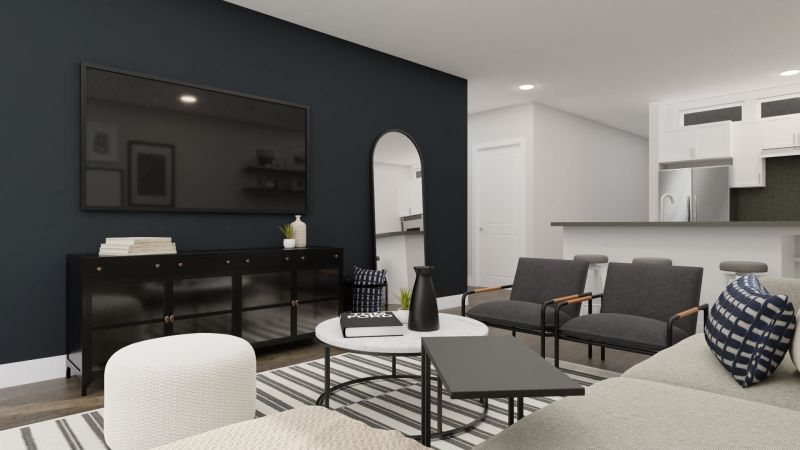 If contemporary and industrial decor is your style, this black and white themed living room design is perfect for you. A sectional sofa and metal lounge chairs placed right in front of the TV give you lots of seating space for comfy game nights!
Glam Living-Dining Room With Metallic Accents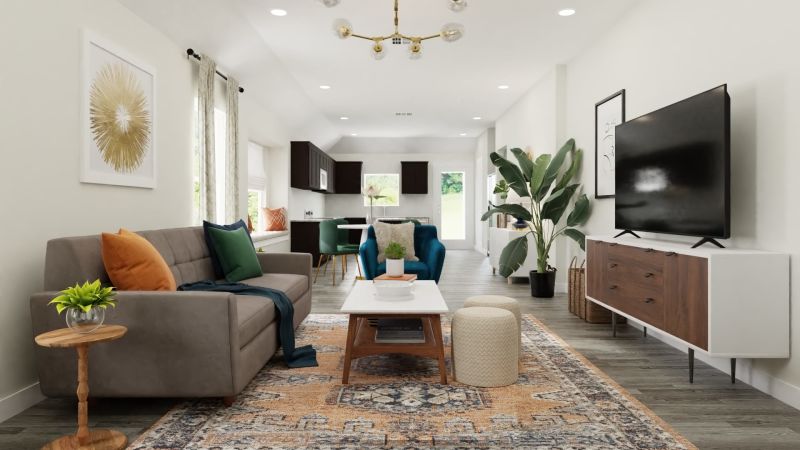 If the combination of warm tones and metallic accents is something you love, this living room design is for you. The living room and dining room are in the same space with a TV, which allows you to host fun nights with lots of friends and family.
Contemporary Living Room With Pops Of Brown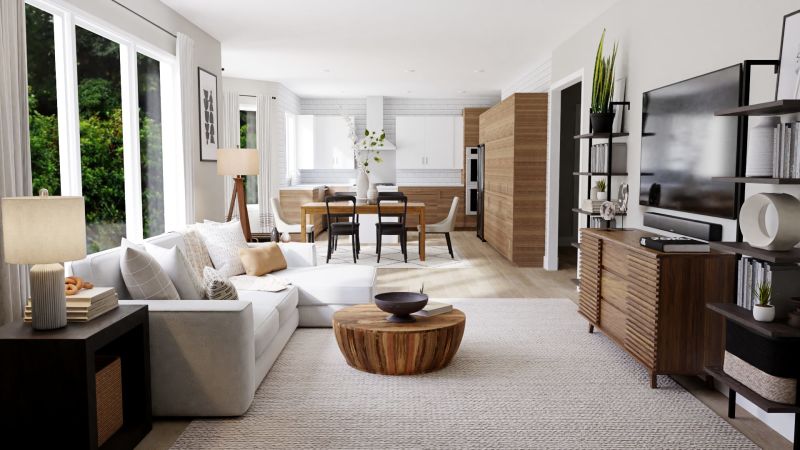 If you love a contemporary living room that exhibits warmth with tones of brown, this living room design is perfect for you. The white sectional right in front of the TV and a dining table right by it a fun set up for the games night!
Fun Yet Functional Modern Living Room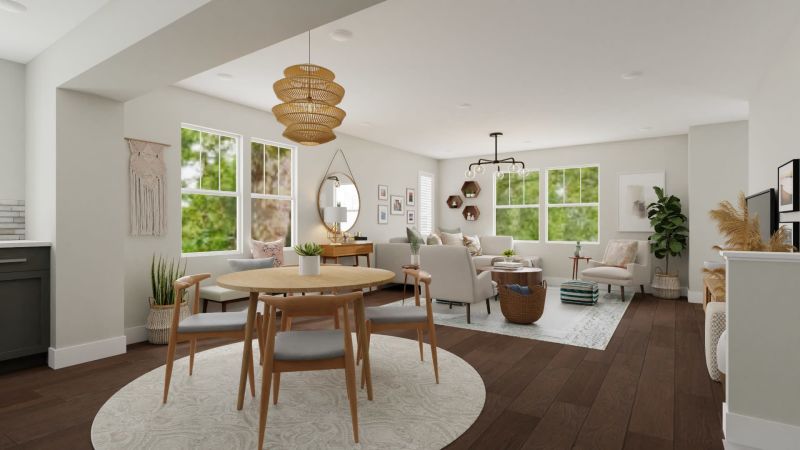 This modern living room comes with a functional yet fun setting right in front of the TV. One sectional and two lounge chairs create an ultra-comfy environment for game nights. Right by the living is the dining area, which provides extra seating for large gatherings.
Modern Living Room With Gallery Wall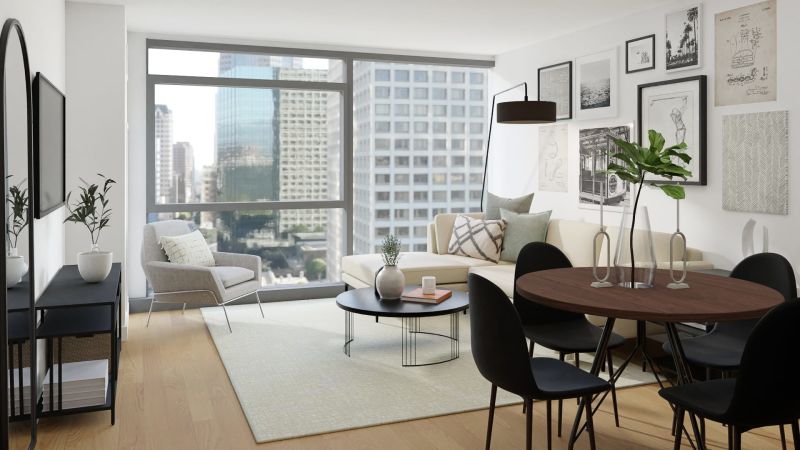 If you have a small space to set up your living and dining area, this modern design with a gallery wall is perfect for you! The sectional and dining table right in the front of the TV lets you host many family and friends in a small space for a game or party night.
Eclectic Living Room With Pops Of Jewel Tones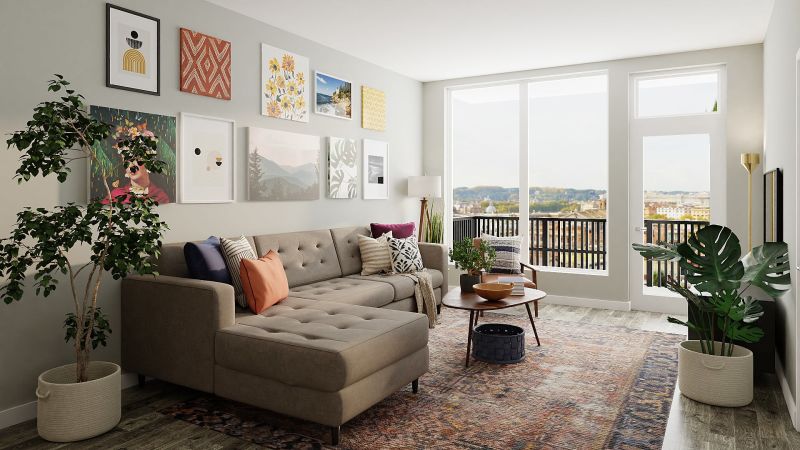 If your style is eclectic and you love to add a bit of glam to your space, this living room design is just perfect for you. The brown sectional and tan armchair in front of the TV makes it a perfect corner for entertaining game nights!
Modern Industrial Living Room With Oversized Sectional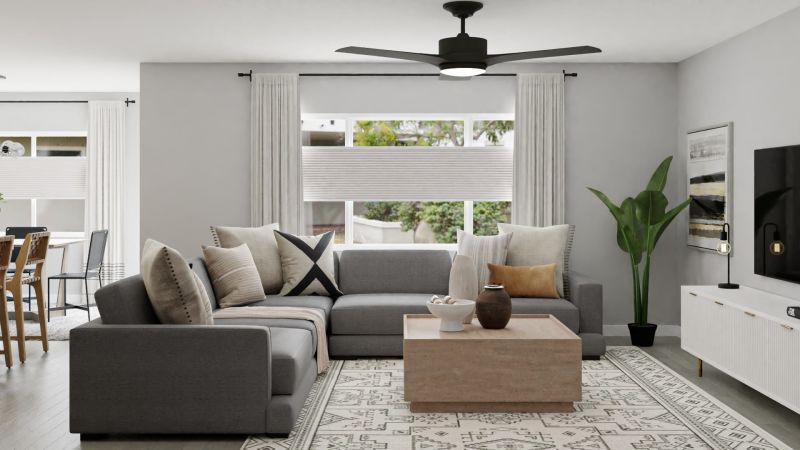 If you often host large game nights or parties, this living room design is just right for you. The oversized sectional and lounge chair easily allows lots of people to seat comfortably!
Already feel inspired? Check out some more living room ideas here that will let you entertain your friends and family in style be it for a game night or a party! 
Spacejoy is the easiest way to shop for room designs and products across brands that match your style and budget! Work with our experts in choosing the right styles and products that you can shop directly with additional discounts, exclusively from Spacejoy!