Living Room Design Ideas
The Spacejoy Team's Favorites From Pottery Barn's Summer Collection (& Their Cheaper Dupes)
Pottery Barn just released their new summer collection, and it has us totally drooling over the endless possibilities for modern farmhouse decor. But it's no secret that Pottery Barn pieces run up a pretty hefty price tag, so we tapped some of our designers to select their favorite pieces from the newest collection — as well as some comparable dupes (at insanely low price points). Check out all the selections below.
Design a Space Online With Spacejoy
"This chair [from Pottery Barn] is perfect for the modern farmhouse look," says Spacejoy designer Marisa. It's a universally flattering chair that can be paired with any type of dining table, especially if your vibes fall in the modern farmhouse category. We love the black frame paired with lighter dining table colors for a high-contrast design.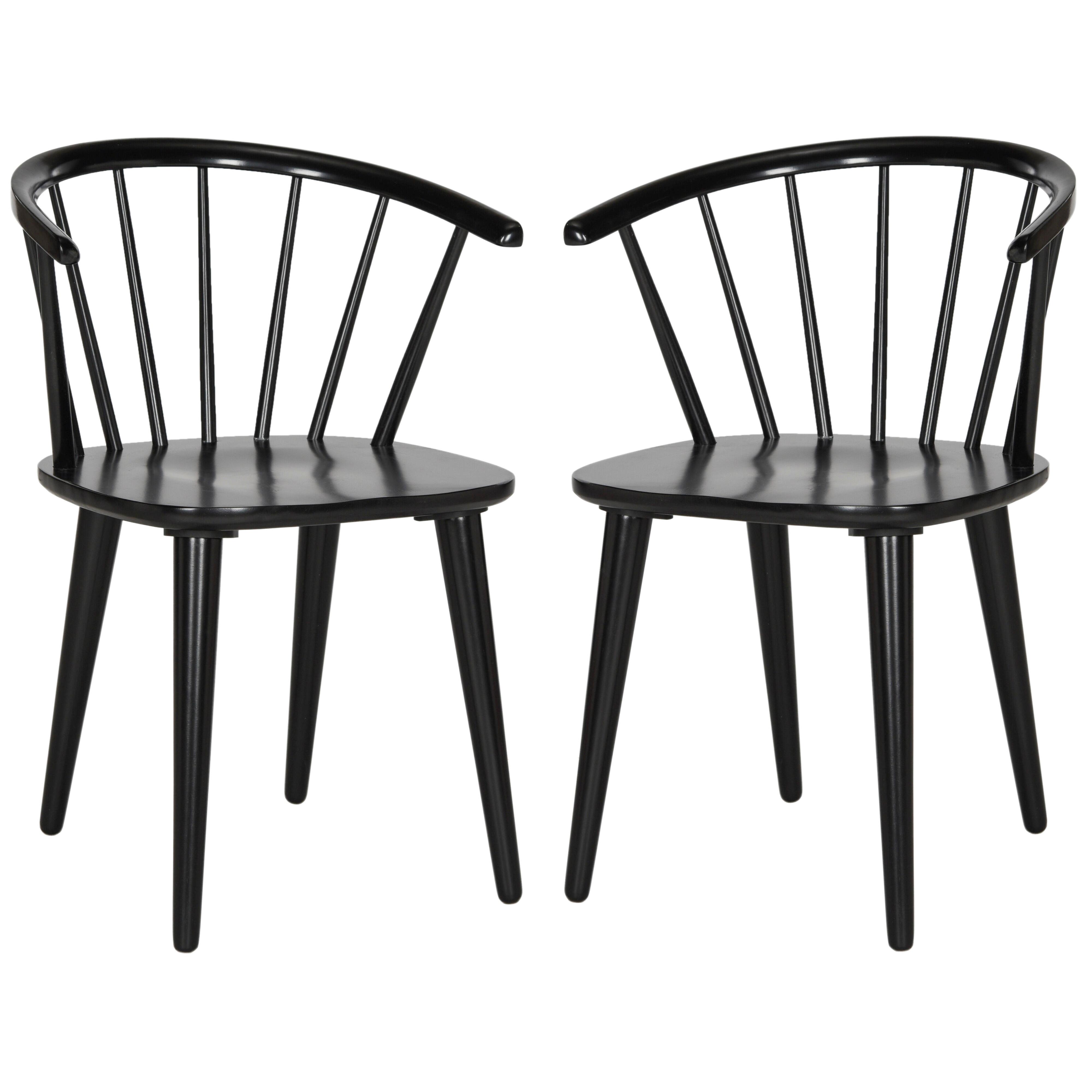 If you're looking for a farmhouse-inspired black wooden dining chair and are on a bit of a budget, this one is worth investing in. It doesn't have the unique negative space shapes that the Pottery Barn chairs do but offers a classic spindal design instead. They still have a similar overall shape and offer a modern take on a very classic style. And for the price, you really can't beat it.
This unbelievably chic accent chair will fit any modern home, especially if your tastes lean more mid-century. Its wide seat and low height make it a perfectly comfy lounging spot in your living room. These chairs fit perfectly in smaller living rooms, since their stout frame doesn't block too much of your view in the room.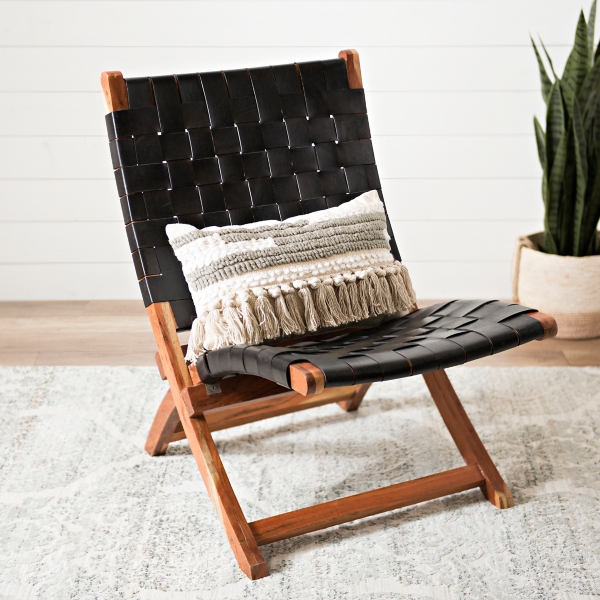 At less than half the Pottery Barn piece's price, this one from Kirkland's is such a steal. It does have a slightly different silhouette, making it feel more appropriate for a boho living room or modern farmhouse theme (mostly thanks to the lighter stain color).
This bookcase is the perfect storage option for your home office or living room. Spacejoy designer Cassandra says, "I like this because it gives both open and closed storage options. You can display books, artwork, or decor while also having the option to store away any additional items such as files."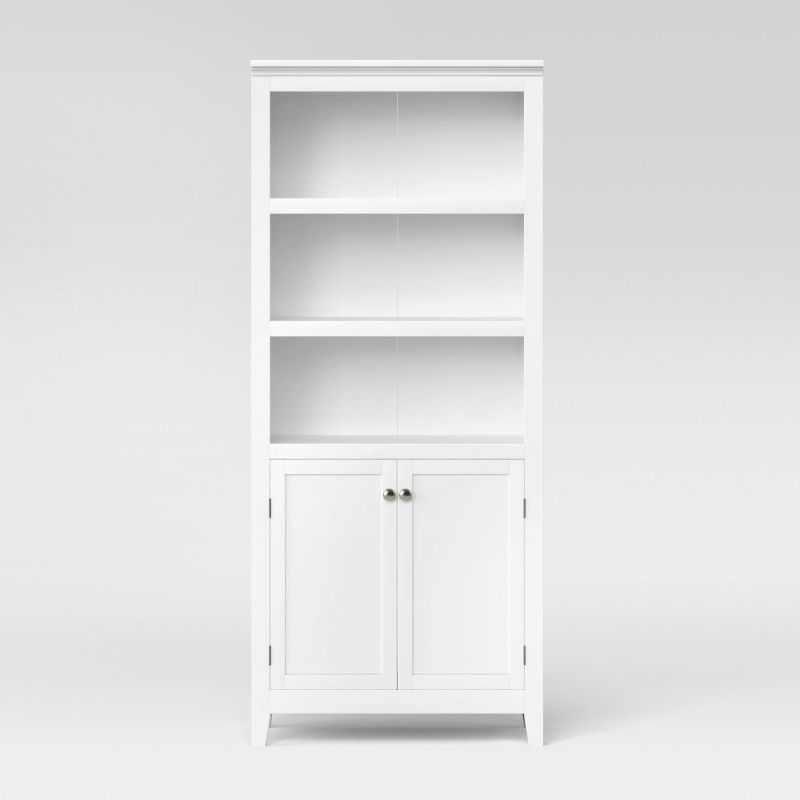 If you're looking for a more cost-effective option that still offers the same functionality as the piece from Pottery Barn, look no further than this bookcase from Target's line Threshold. It has the same charming finish as the Pottery Barn one, and its overall appearance is more modern, so it'll fit in a variety of spaces, even as your tastes change over time.
This beautiful mid-century modern console is a lovely multitasking piece of furniture. Use it as a bar, storage, entry table, bedroom accent, or anything else you can think of. The wood's chevron design makes it a statement piece, but it can be an investment that will stay with you through many variations of your living room. We think it will pair perfectly with a round mirror or statement art piece.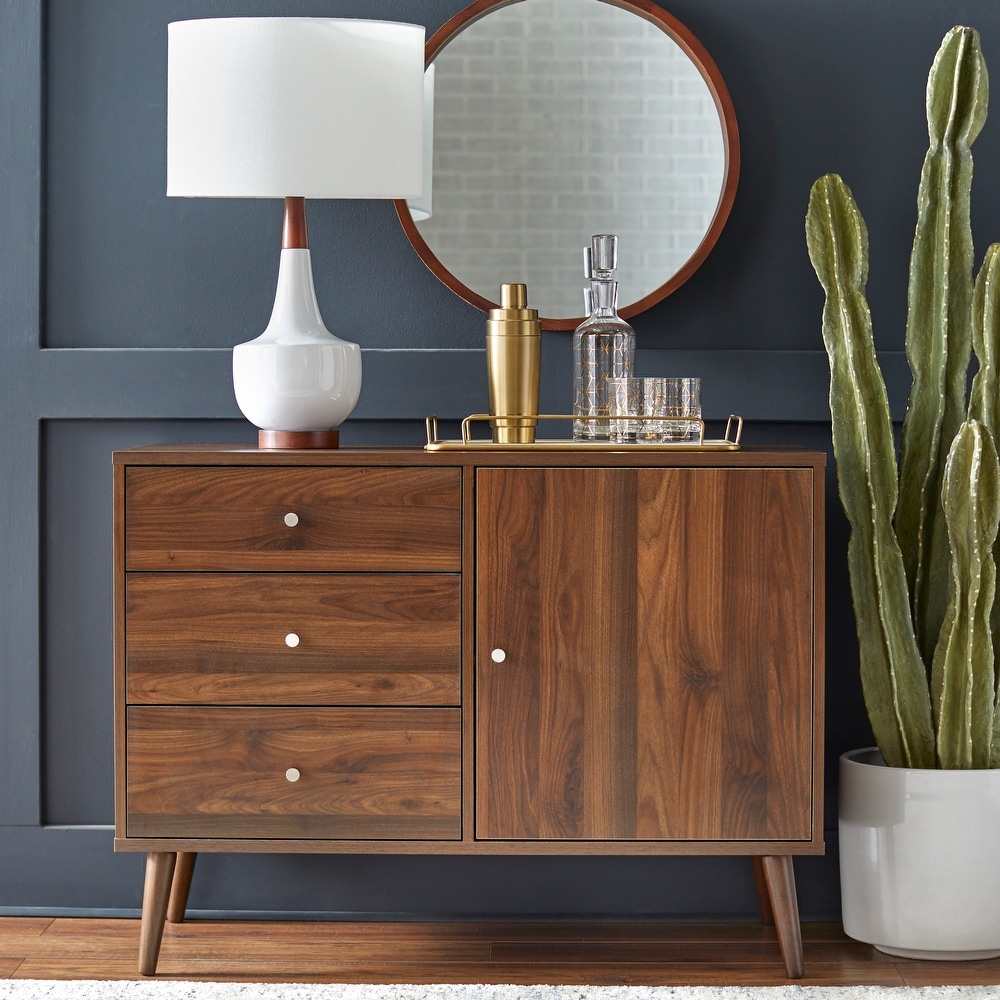 This piece ticks all the boxes that the Pottery Barn one does, but at less than a third of the price. It offers ample storage space, exceptionally versatile, and has a beautiful wooden finish that will stand out in any room. 
"I like this because it offers seating for two without taking up more floor or wall space," says Spacejoy designer Sarah. It comes in a variety of colorways, has ample storage space for books and other office supplies, and you can either place it parallel or perpendicular to a wall to ensure that it can accommodate two people comfortably.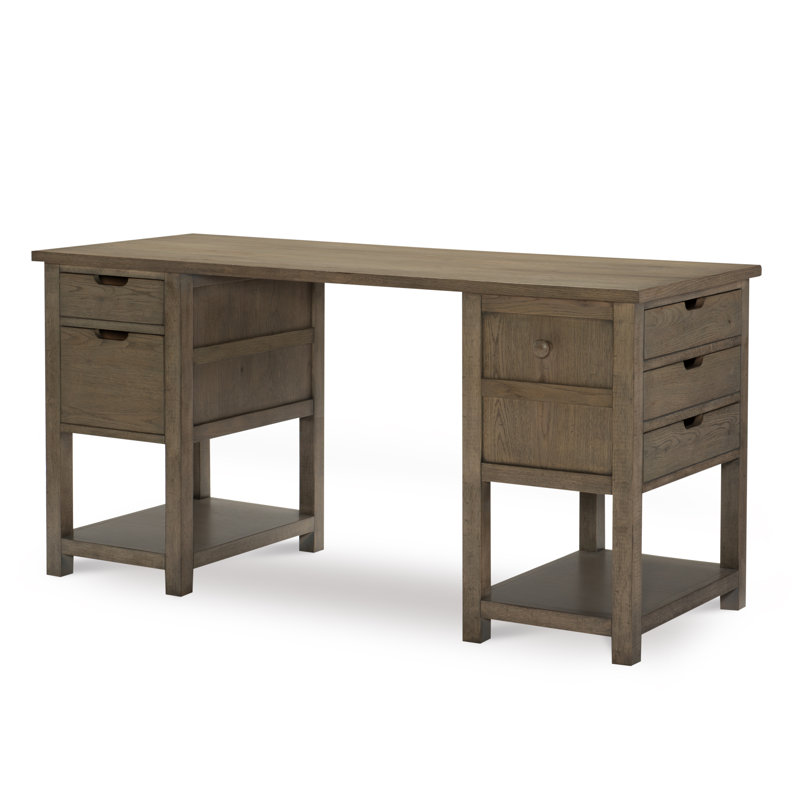 While this desk doesn't have the same regal stateliness as the Pottery Barn one, it offers many of the same perks. It has a rustic finish that would look beautiful in a modern farmhouse living room or office and has plenty of storage space for books and files. Plus, you can definitely fit two people at it if you place it perpendicular to the wall.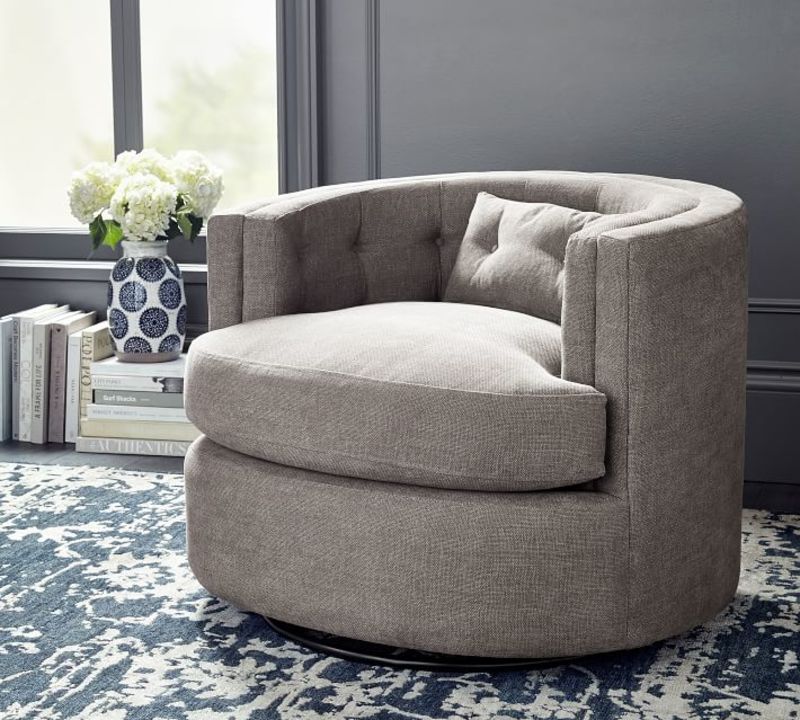 When you're looking for a sleek and modern statement piece to add in your living room, this swivel chair from Pottery Barn hits every checklist. "What I love the most about this chair is that even a small space can have its own relaxing lounge spot," says Geraldine, one of Spacejoy's writers. It's the perfect accent chair to fill an empty corner in a living room or serve as a comfortable reading nook in a bedroom.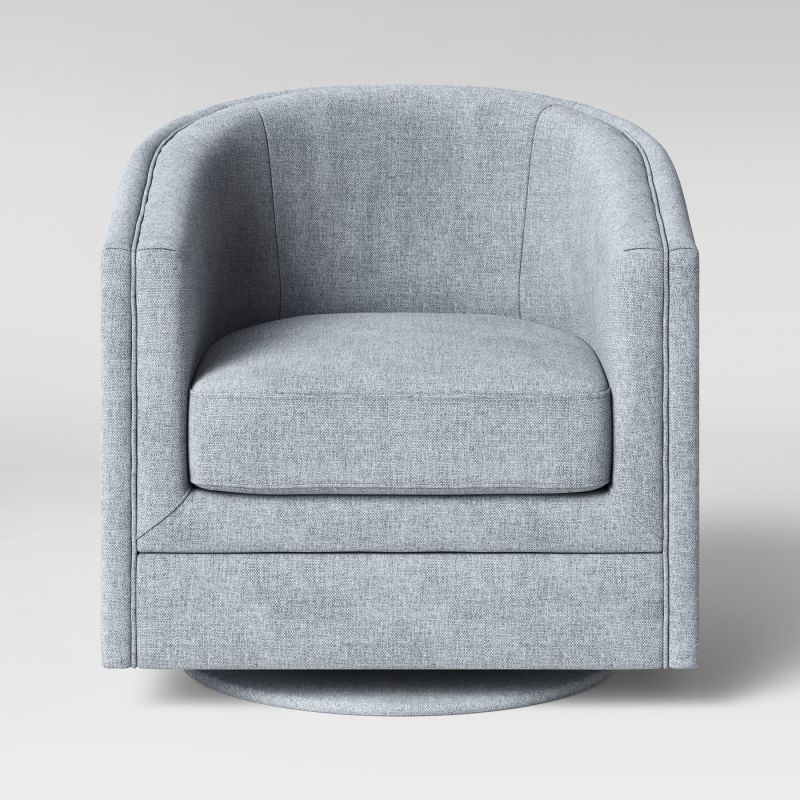 Luckily, you can find plenty of affordable swivel chairs that still bring a lot of wow factor. Take, for example, this one from Target. It's the perfect modern chair to add to your living room. But even better, they're an ideal size (and budget) for you to add two of these chairs as accent pieces in your living room layout.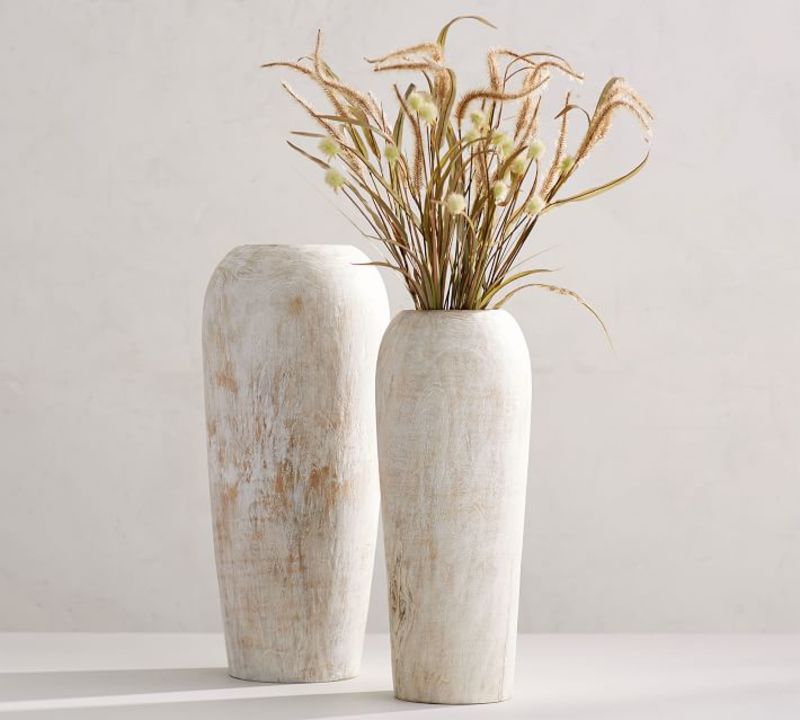 Nothing screams more summer than distressed wood vases. These ones by Pottery Barn are the perfect vase cluster to make a grand statement in a room. Handmade of mango wood with a white wash finish, they're the perfect collection to bring out those coastal vibes in your summer home

For Less: West Elm Tall Genie Bottle & Mango Wood ($70)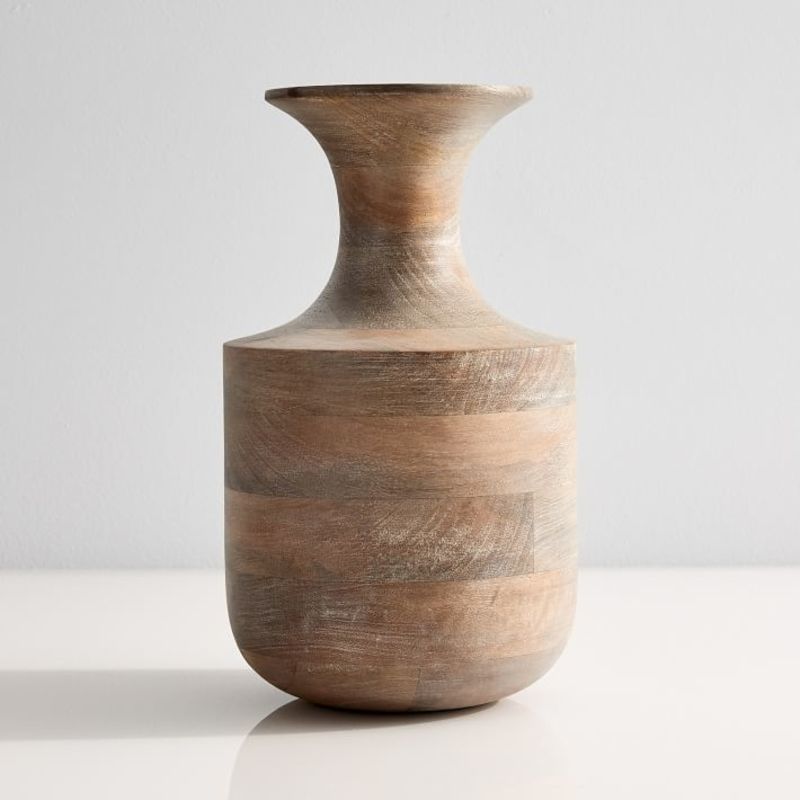 Of course, spending a fortune on decorative accents that work best on specific seasons isn;t for everyone. But, these similar styles from West Elm will make the cut. Aldo made from mango wood, you're still going to get that same rustic effect. However, the natural, distressed white wash finish makes these perfect for year-round use. Simply swap the dried flowers or blossoms you add to it as the season changes to make these vases a staple in your home decor for decades to come.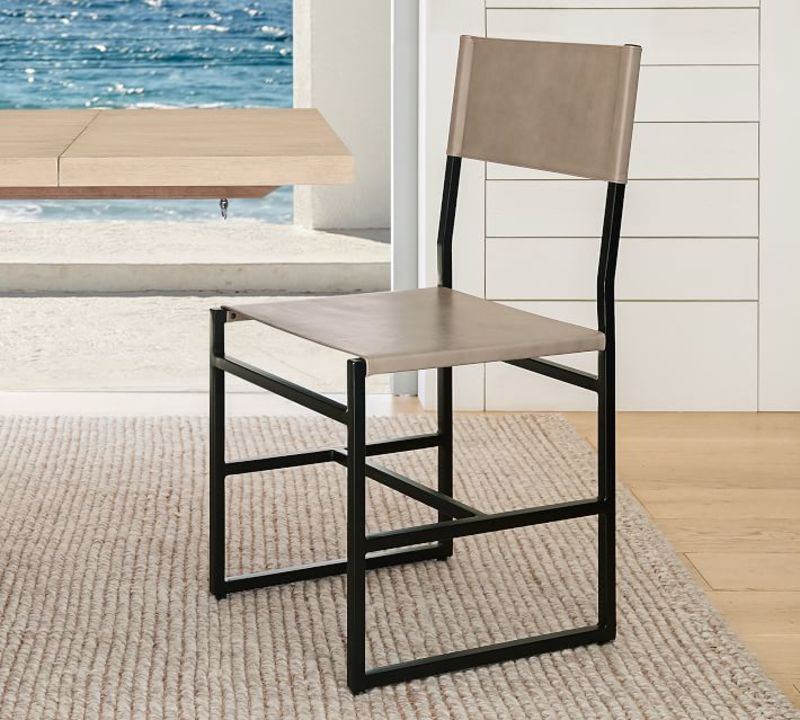 No summer collection would be complete without outdoor dining options. In their summer lookbook Pottery Barn delivered a striking minimalist outdoor dining collection with coastal vibes. Beyond the dining table, it was the minimalistic yet impactful dining chairs that stole those shows. These leather and metal chairs created the perfect contrast to the natural wood of the table and the natural accents added as centerpiece.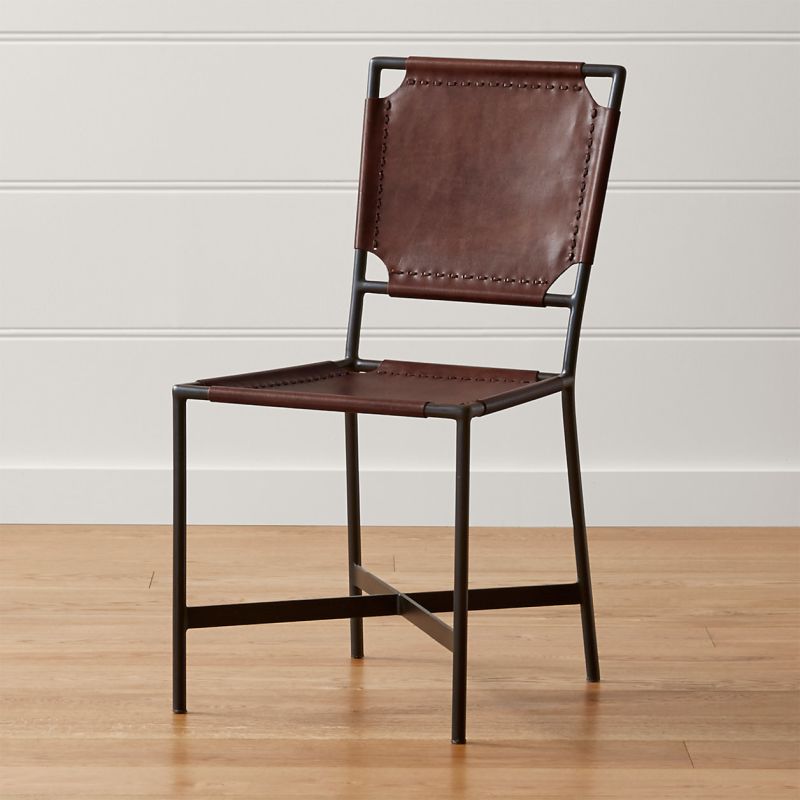 A more affordable alternative are these lookalike brown leather chairs from Crate & Barrel. Very similar styles with a more rustic aesthetic, perfect for more traditional houses or anyone looking to create a contrasting look in their rooms. These work perfect for outdoor areas or indoor dining rooms that want to exude a more modern and audacious look. 
If you like these modern decor ideas and want to bring them to life in your home, or design your own perfect living space, start a project on Spacejoy. You will receive unlimited access to an expert design team who can translate your vision and guide you to your perfect room design. Our unique technology allows you to view your room in 3D and interact with your design. Move and swap the products with a touch of a finger to see the unlimited possibilities. Our team will also curate a shopping list for you with handpicked products to suit your budget and your style that you can shop right away on our platform. Your dream home is now one click away. Click here for pricing plans.
Start your Design Journey with Spacejoy Home Interior Design App
Similar Picks
Related designs for you
Categories
Explore other categories