Style & Design
Get Ready for Summer with Target's Beautiful Outdoor Patio Furniture Collection
Our designers are going crazy with all the new outdoor furniture Target is launching this summer. We cannot wait for long summer nights by our newly decorated patios. Can you? Get ready to bring life with bold, bright colors and patterns. Play with neutral colors and natural woven textures to create a cozy nook outdoors. And bring the modern-boho or timeless classic style to your patio by mixing bold colors and patterns with metals and natural materials for a laid-back style that's perfect for the season.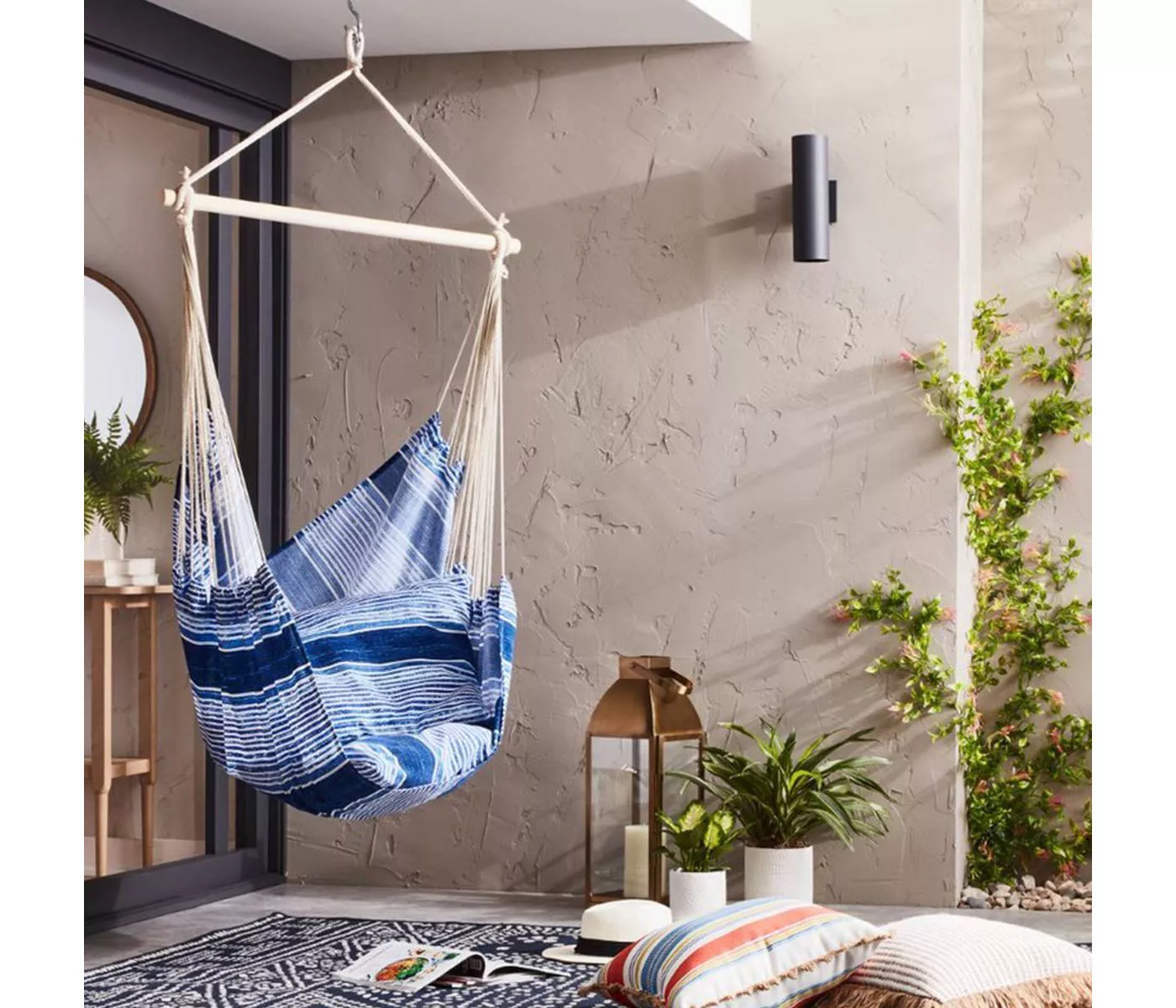 Who says you need a big patio to indulge in the pleasures of summer furniture shopping? This pillow top hammock is perfect for small apartments. It will give you a floating seating space, but it will also instantly add a boldness of color and an element of decor to your patio. We can't wait for endless nights reading on this hammock.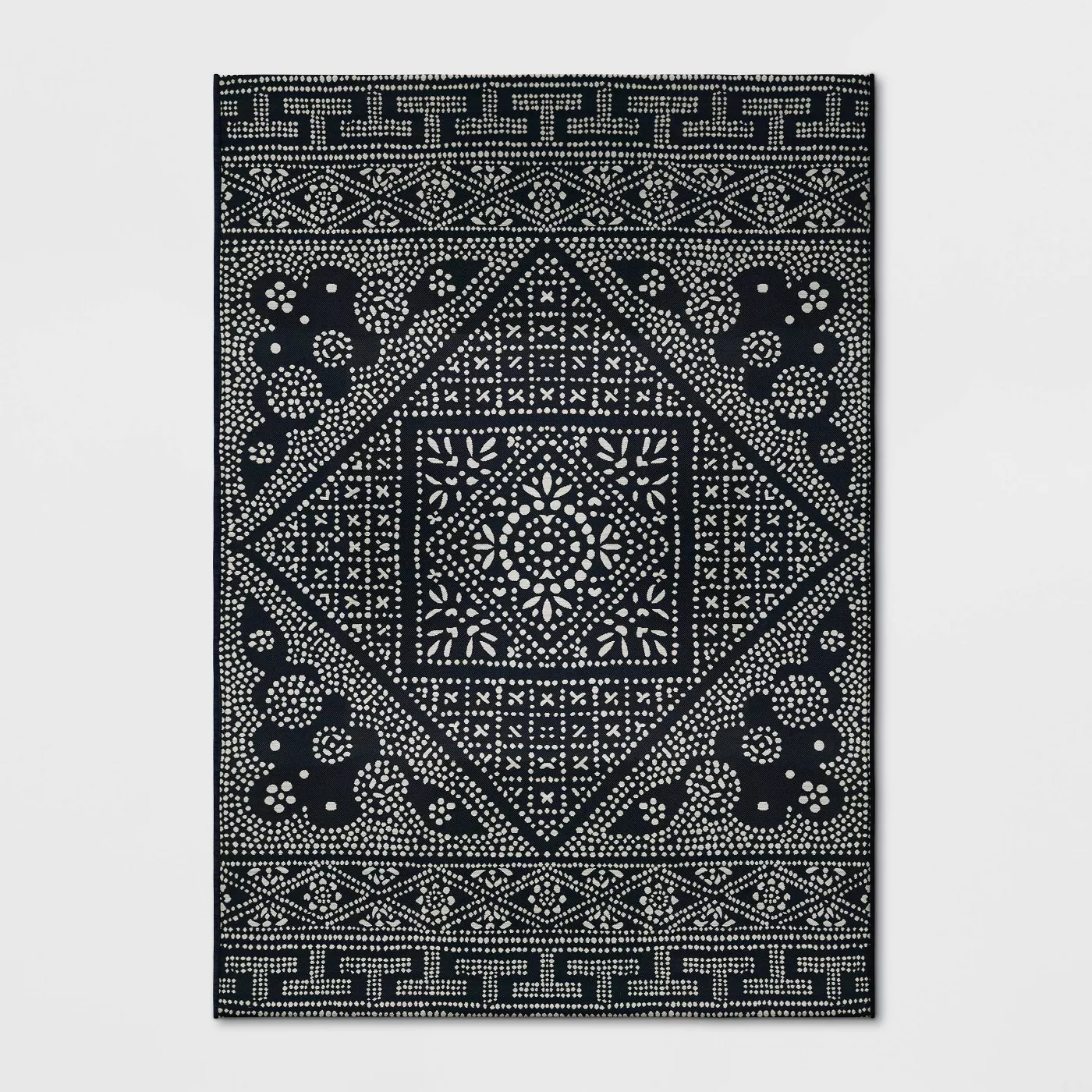 When you're working with a small patio, you want to use a rug to frame it and make it feel like an extension of your apartment. The Medallion rug is perfect for adding a sense of dimension and depth to your space. We love the white geometric-inspired pops of lightness that instantly freshen up your patio area. Perfect for anyone trying to get that modern boho style for the summer.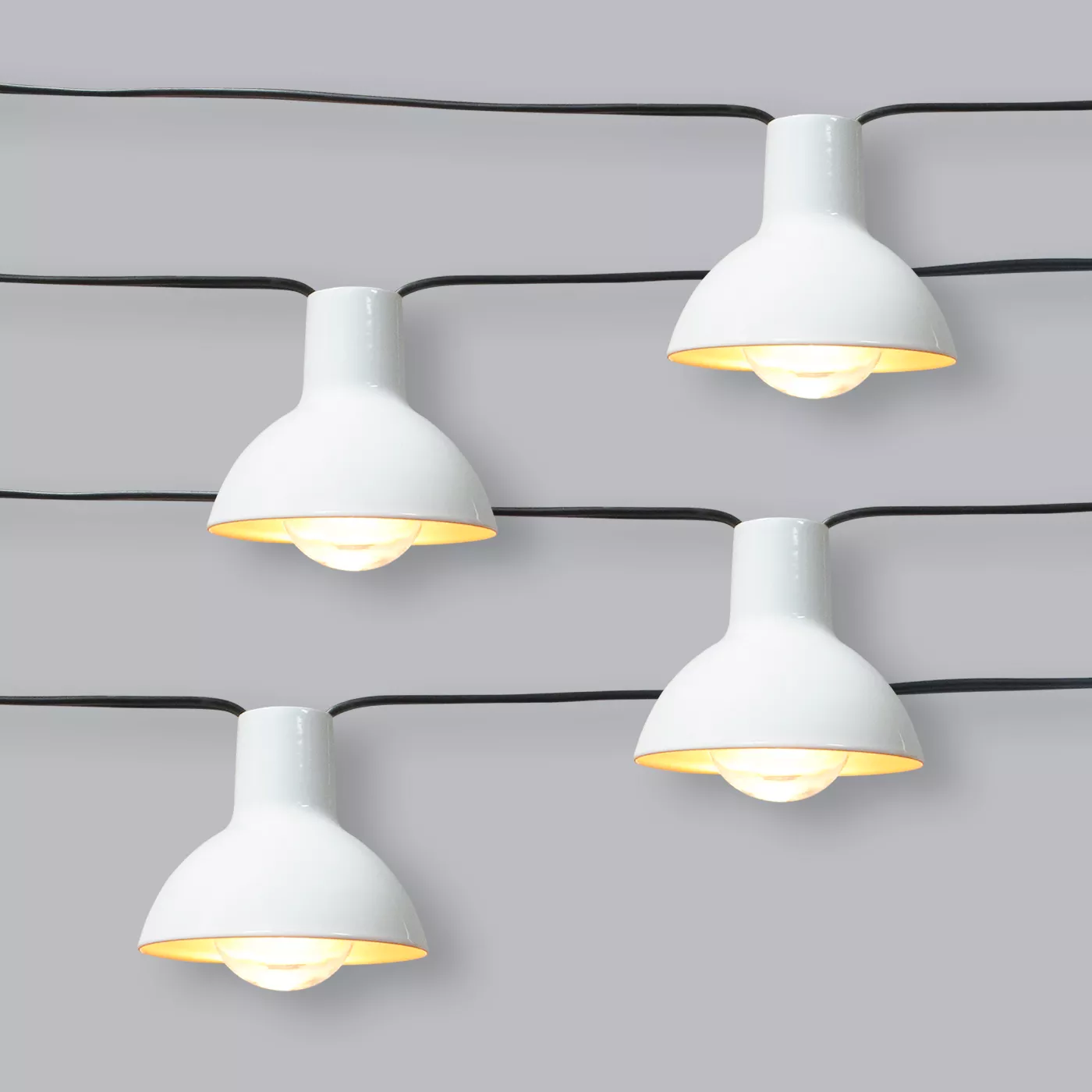 Set the mood and brighten up your outdoor setting with these string lights. Perfect for creating a magical lighting display so you can enjoy summer nights on your outdoor patio. Plus, these work indoors too, so when winter takes away your patio, you can bring them indoor for a whimsical touch.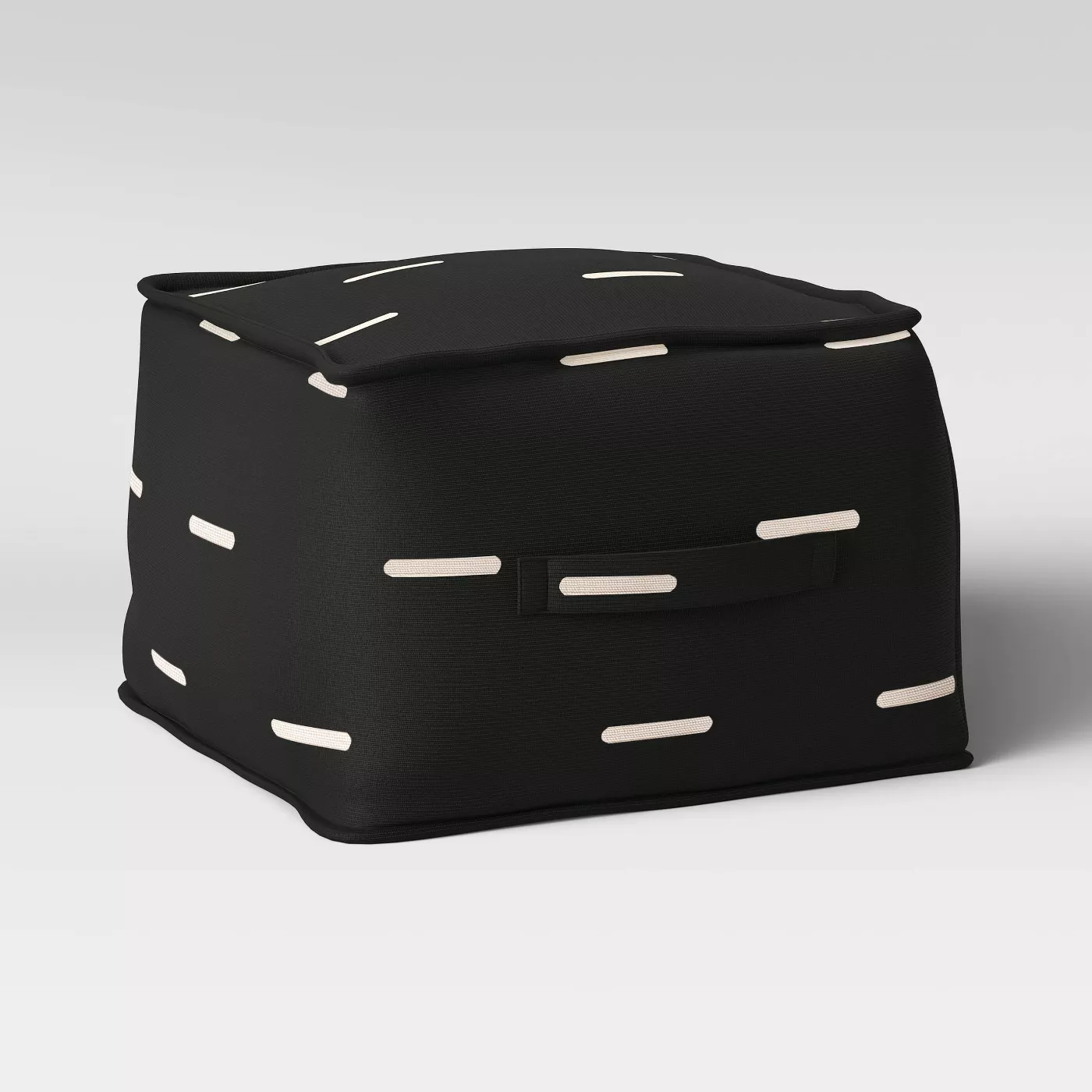 Designing an outdoor patio is all about functional pieces, especially when you're working with small spaces. This pouf is the definition of functional furniture. Use it as a table or additional seating, depending on your needs. We love the simple black and white pattern that can seamlessly blend with your current decor.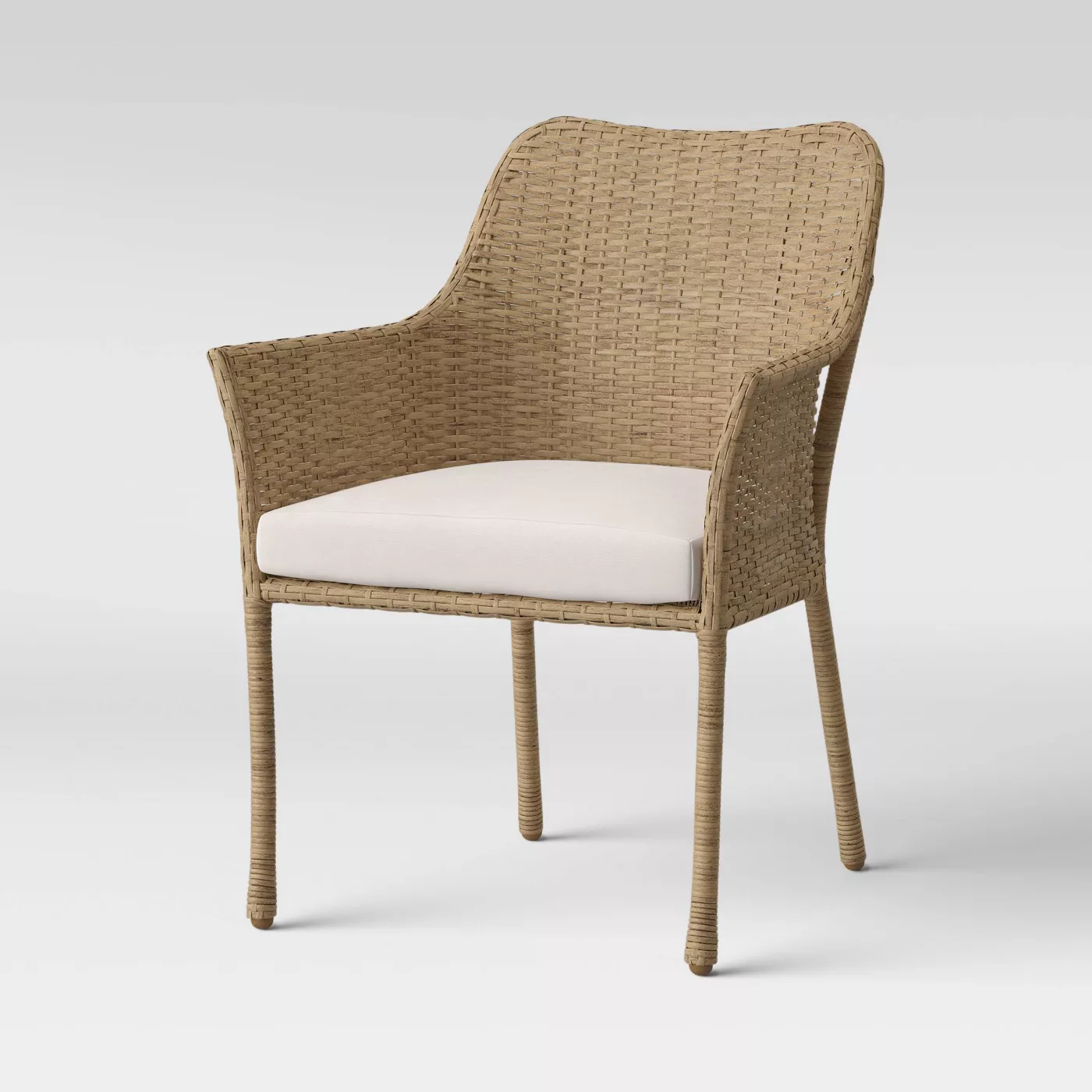 If you're lucky enough to have enough space to at least fit two of these dining chairs, your summer patio will be the go-to destination. The natural woven wicker design will look stunning on a sunny day and provide comfort at night. Perfect for enjoying dinner outdoors and enjoying a hot summer night.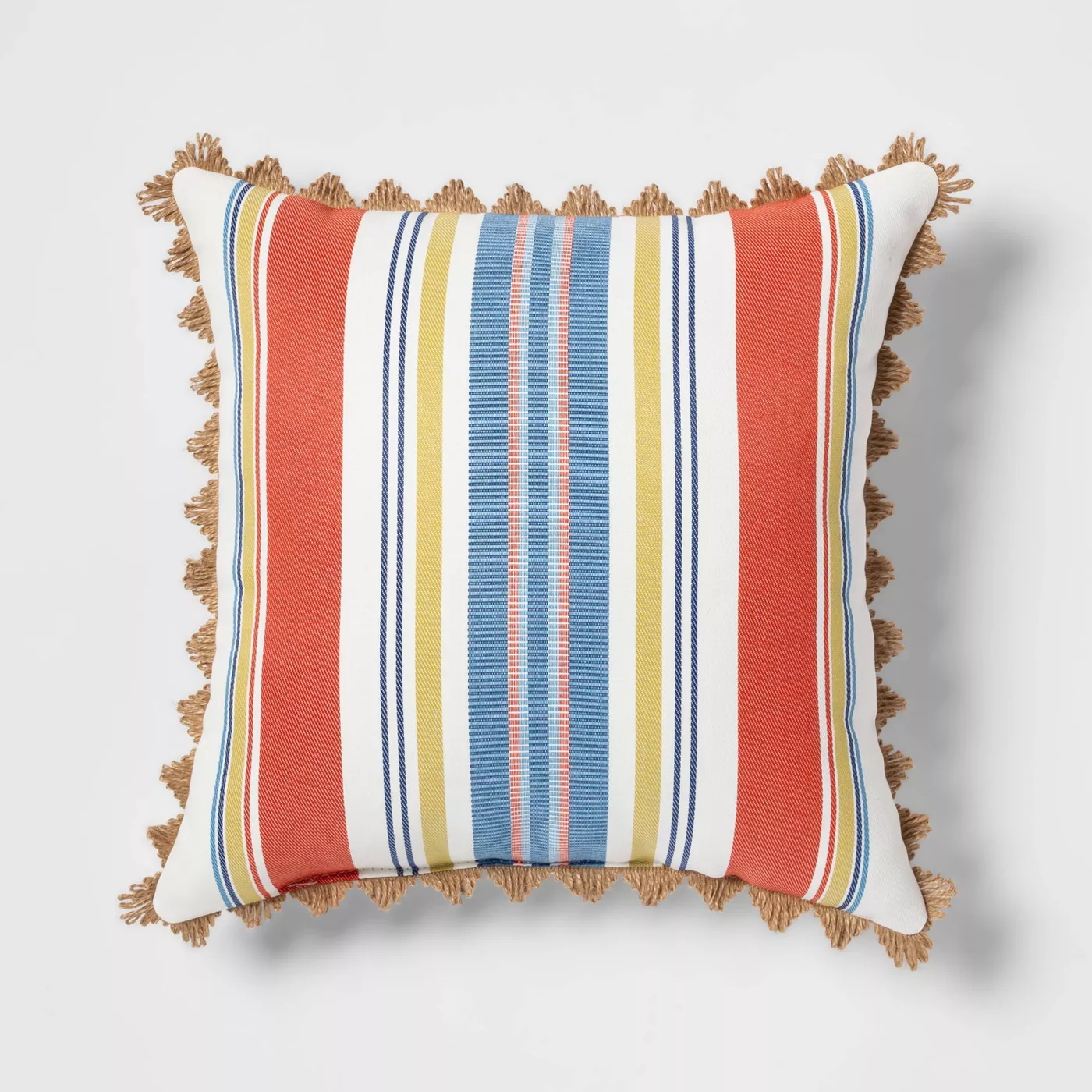 If you go with the chair, you must add a touch of color and play with textures. Try pairing the dining chair with these Canton Stripe Outdoor Throw Pillows to complete the look.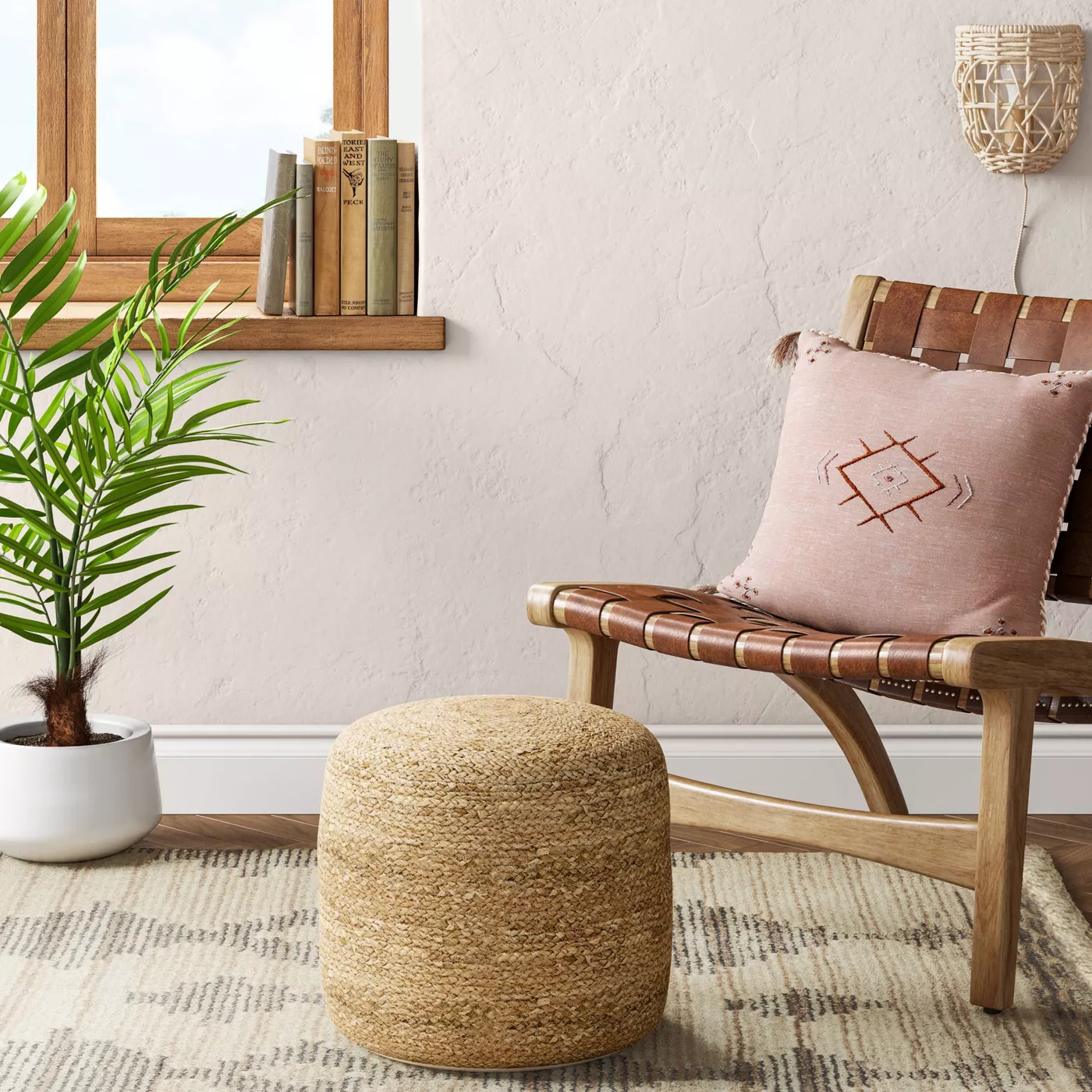 This summer, Target, and our designers go crazy for boho-inspired furniture pieces with a rustic flair. Put your feet up and relax while reading a book. Or, style it as a side table to keep your books, drinks, and personal necessities handy. We love how this simple yet versatile solution can instantly fill your patio with style.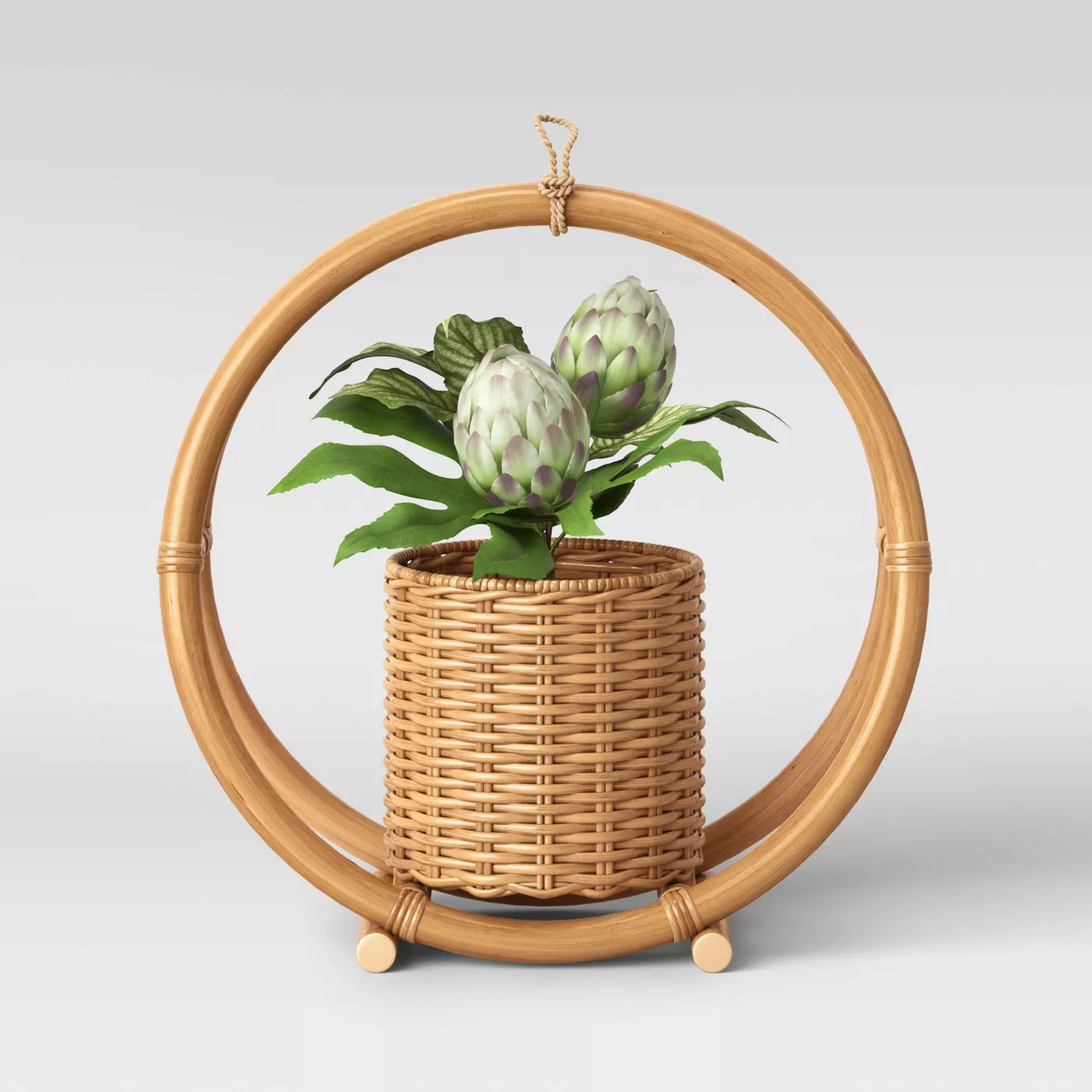 While your small patio might not have all the space to add plants, these planter holders are the perfect solution. These decorative planters can elevate the way your plants look. Add a bit of greenery without sacrificing space and get a timeless and unique vibe at home. Plus, you can always bring these indoors once the summer months are over.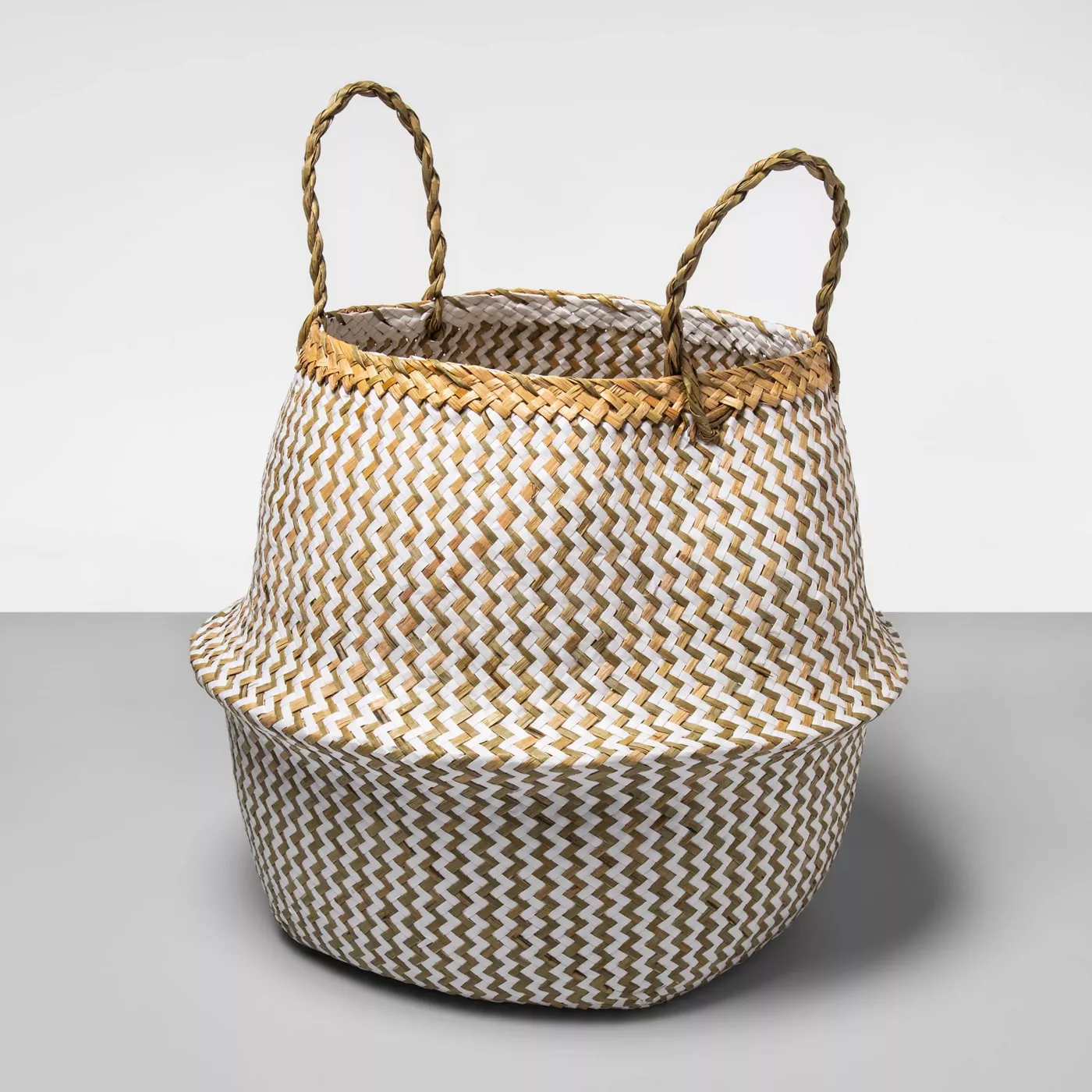 Remember to keep your patio area organized. These decorative baskets are also a versatile storage solution that can hold your yoga mat, blankets, extra pillows, and more. We love the zigzagging pattern for a dynamic look that exudes those modern boho vibes we'll see everywhere this summer. 
Ready to Decorate?
If you can't wait to bring some of these Target outdoor summer furniture to your space, start a project today. Collaborate with our online interior design team to create the ultimate outdoor patio setting. After all, just because you live in a small apartment doesn't mean you can't enjoy a breathtaking patio that brings you a bit of joy.