Nursery Design Ideas
Our Decor Guide On Creating the Perfect Baby Girl Nursery
Planning the perfect baby girl nursery is an exciting, joyful, and rewarding experience -- but it can also be overwhelming. With so many options to choose from, it can be challenging to know where to start. Here's your guide to what you need to know when it's time to put together your bundle of joy's new happy place. You've got this!
Step 1: Planning

Before you even start looking at furniture and picking colors, you must have a plan. Keep in mind, this is the place where your baby will start their life with you. You'll bond here, you'll watch them grow here. Take the time to measure the room you plan to use as a nursery, so you can have an overall idea of the type of furniture you'll need and what you can do with the space. 
Step 2: Choose Your Theme & Colors

When it comes to baby girl nursery themes, feel free to get creative. Modern nursery rooms are expanding beyond the traditional pink hues and flowers. From butterflies to polka dots, the choices for themes and colors are endless. 
To help you choose the theme, most interior designers recommend selecting a style similar to the rest of the rooms. In fact, some people even suggest selecting the ideas and colors for the nursery as you would for a guest bedroom. Some of the most trending baby girl nursery themes this year include:
Under the Sea:

Soft blues, whites, and coral tones. 

Bold Florals:

Dark blues, pinks, and soft yellow colors.

Neutral Rainbows:

Muted pinks, pastel reds, and soft coral shades.

Modern Blacks:

Dark, grays, and neutral white colors.

Outdoor Murals:

Greens, blues, and soft cream tones.

Bohemian Jungle:

Bright greens, oranges, and yellow shades.
From your overall theme, you can choose the primary colors you see in prints, wallpapers, and any other accessories you find to decor your baby girl's room. 
Step 3: Pick Your Furniture
Once you know your theme and colors, picking your furniture becomes easier. Depending on the available space you have, you'll need to get more or less furniture. If you have a small space, look for furniture pieces that can multitask. 
Choosing the Crib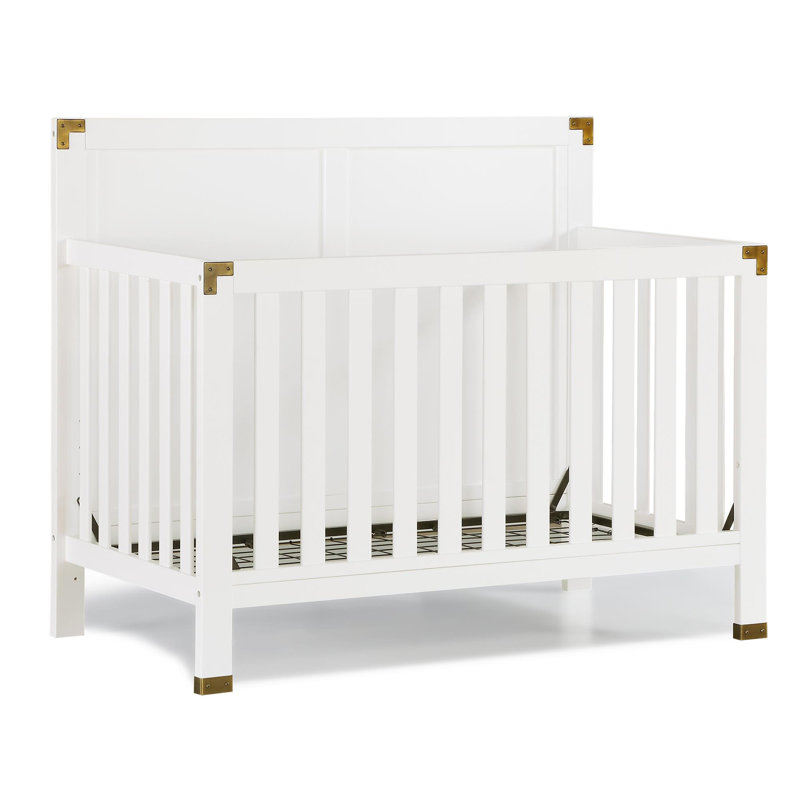 The crib is your investment piece in the room. Try to find a crib that converts to toddler beds and even full-size beds to help you set up a transition room from the start. There are countless options for baby girl room ideas that use the crib as a focal point. If you're planning on having more kids, try to keep your crib gender-neutral. It's easier to swap crib bedding and stuffed animals than to replace a bright pink crib. 
Invest in a convertible crib, like the White Benbrook 5-in-1 Convertible Crib that transforms from a baby crib to a toddler bed, and even extends to a full-size bed with footboard.
Finding the Right Changing Table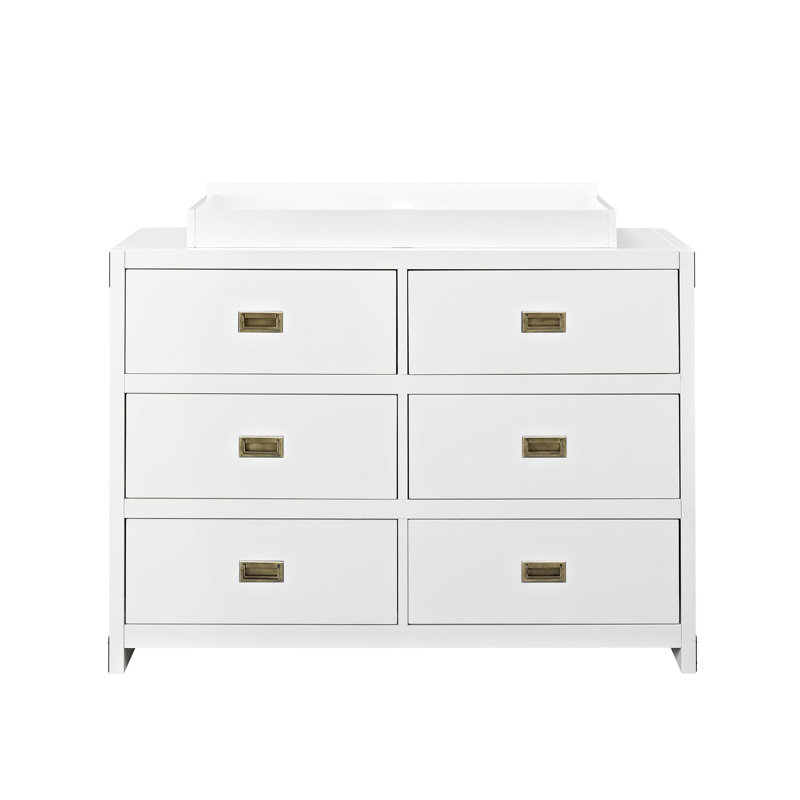 Another vital piece of furniture is the changing table. You can choose from either a freestanding changing table like this Wayfair Benbrook Changing Table or a changing pad that can go over a dresser. Both options are valid, it's all about space. If you have the room, a freestanding changing table that doubles as storage or bookcase is worth the investment. 
Try to pick a neutral changing table that you can repurpose once your baby girl outgrows her nursery. If you're limited on space, choose a changing top that matches the overall theme of the bedroom, as this will become another staple piece in the room. 
Choosing the Nursery Chair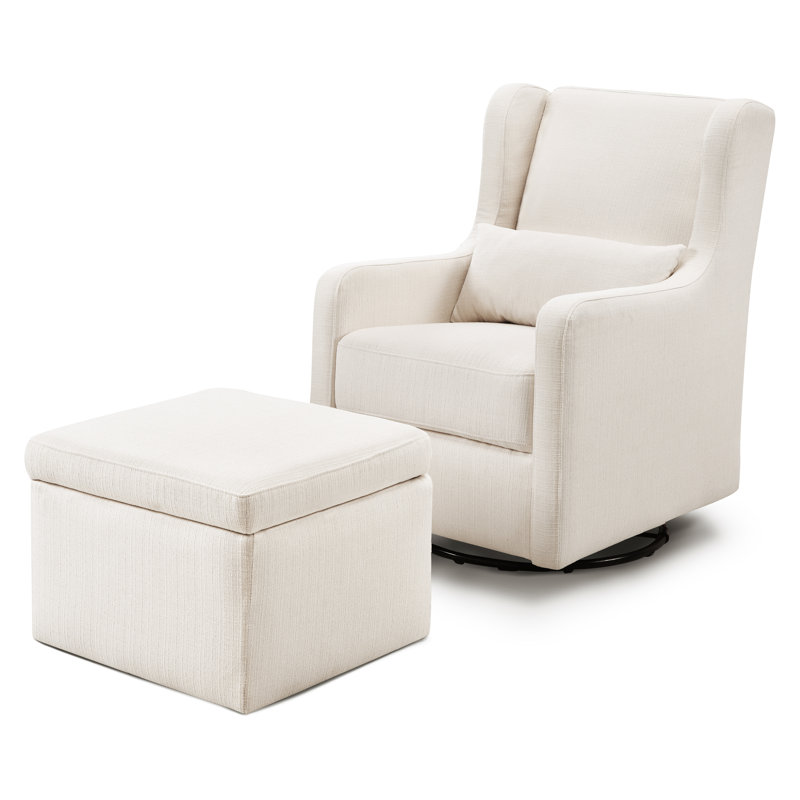 Another key element of your baby girl's room is the nursery chair. This will be the place of a lot of parent-baby bonding, so choosing one wisely is essential. Pick one with armrests, with plenty of room for you and your little one to cuddle, and make sure it's comfortable. Ideally, you'll want to pick a neutral nursery chair, hopefully, one that can later move to your family room or master bedroom. You can always add a throw or pillows to style the nursery chair to fit the overall theme. 
The Adrian Swivel Glider and Ottoman are the perfect examples of a nursery chair that can seamlessly transition to the living room or game room. Most people will not believe this was once a nursing chair. 
Storage Ideas For Nursery

Last but not least, you need storage furniture. Choose storage units that fit your needs today and tomorrow. Open bin storage options are great for blankets, toys, and gear. Wall shelves can help you organize supplies like lotions, nail clippers, and other tools you want out of your baby's reach. 
Bins and baskets can help you keep everything tidy-up and organized. But, don't look at baskets and containers just as storage solutions. Nowadays, you can find storage units that come with decals, beautiful textiles, and more to add an element of style to your baby girl room decor. 
Step 4: Add Accessories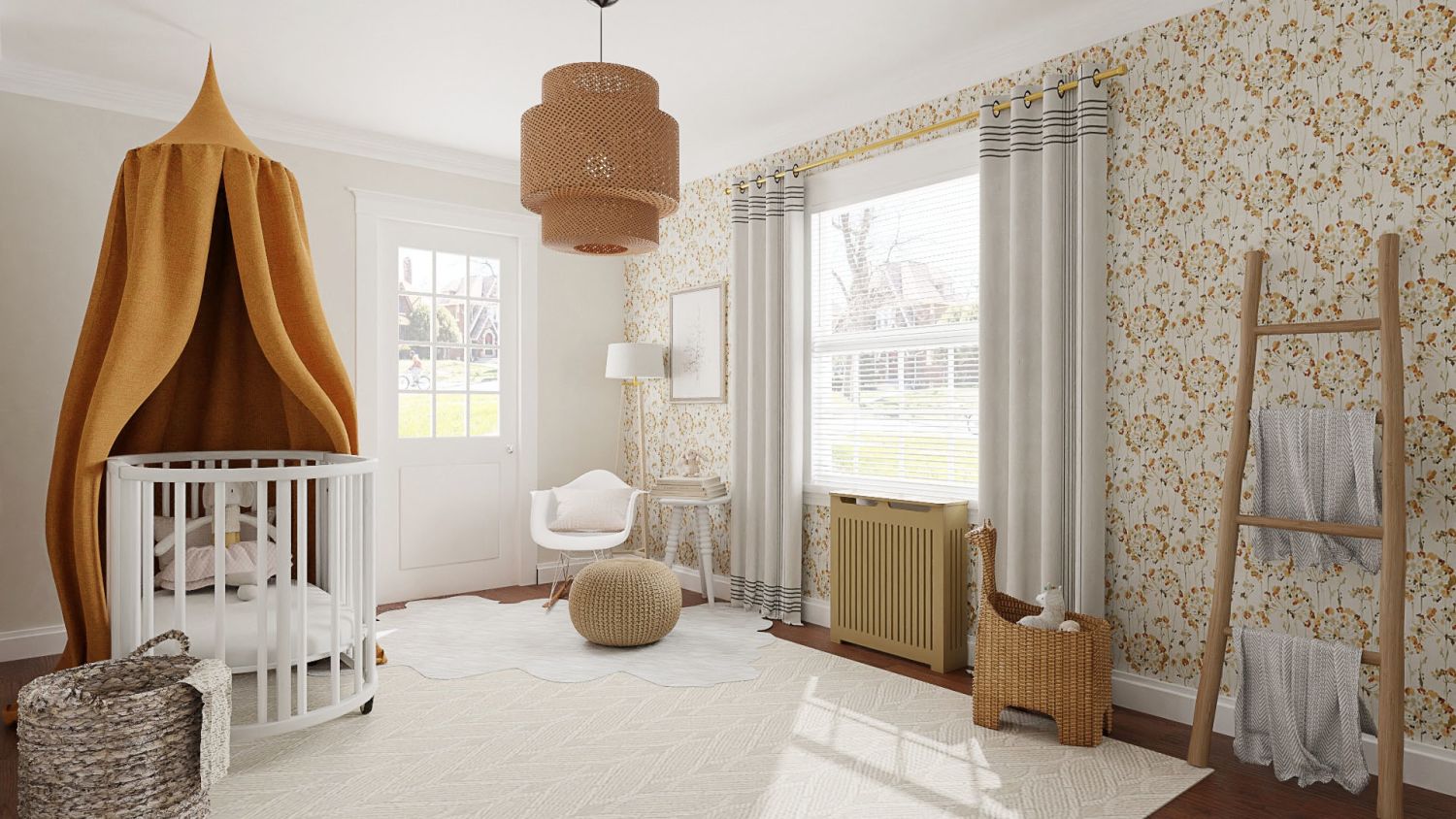 Now that you have all the functional pieces in place, it's easier to add accessories and decorative elements to make the space yours. When it comes to baby room decor, the rule is that there are no rules. With endless options to choose from, you can infuse the nursery with personality using small accessories and decor items. 
Start with the Rug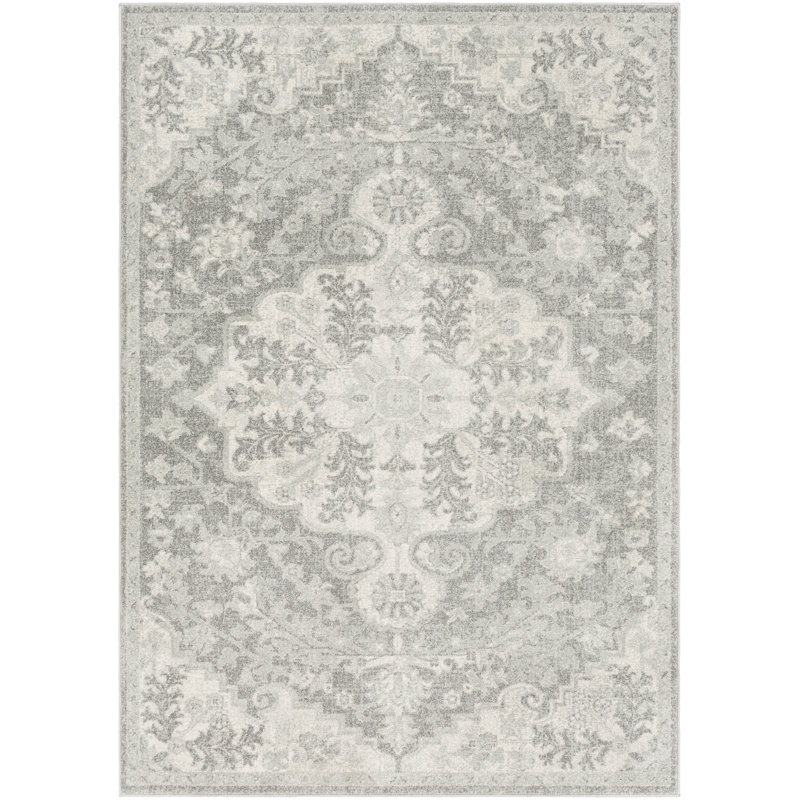 Rugs can add a lot of personality to a space. Opt for a shag rug or a plush wool rug that adds cushion. Make sure you choose a spill-proof rug to prevent any accidents from staining the rug. When choosing the design, opt for a neutral color with delicate patterns that won't overrule the other decor elements. The Montana Oriental Charcoal/Light Gray Area Rug might not be your first option for a nursery room. But, when you keep the idea of transitional rooms in mind, you'll find it the perfect neutral rug to section the space in the bedroom, besides adding padding for crawling today and walking tomorrow. 
Pick the Curtains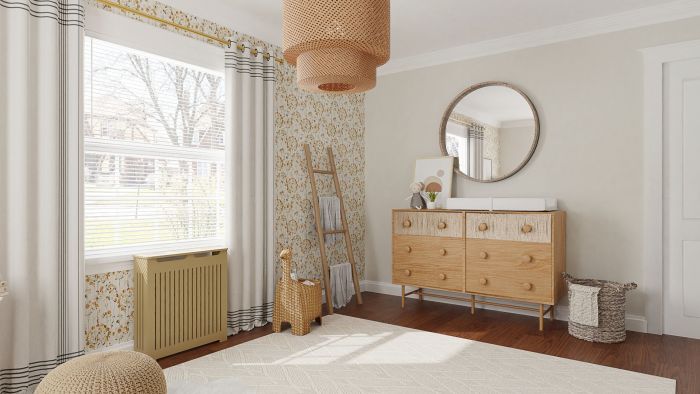 If your room has windows, use the curtains as another decor element. Make sure you pick blackout curtains since you'll want your baby to be able to sleep in the middle of the day. Curtains can add an element of flair and romanticism to your baby girl's nursery, so look at different textiles and options before you make a decision. 
Add Decor Elements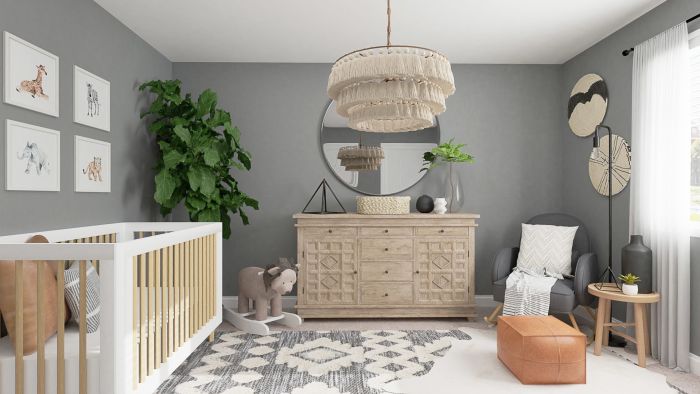 Finish the decor with wall art and accessories that make the room truly yours. When it comes to decorating your baby's room, this is the perfect space to add details that are valuable for your family. If you have a beautiful family heirloom, you'll like to display, this might be the space. Keep in mind, the room doesn't have to scream "baby." You can choose wall art, wall decals, and wallpapers that reflect your theme and style without necessarily having to be baby-themed. Remember, baby girl decor ideas include stuffed animals, books, lamps, baskets, bins, and more. 
Need More Help?
If you're still intimidated by the process of designing your baby girl's nursery room, look for baby girl nursery ideas online to get started. You can always reach out to a Spacejoy designer to help you plan the perfect girl's nursery. Whether you're gravitating towards a traditional pastel pink room, a boho oasis nursery, or a mid-century minimalist nursery, our designers can help you start your project.