Bedroom Design Ideas
Cool Kids Bedroom Themes & Decor Ideas That Are Trendy & Timeless
If you're on the hunt for kids room ideas that feel both trendy and timeless, we have some options for you. Gone are the days of typical monster trucks and princess castles — but that doesn't mean that the kids' room design has to be any less creative or playful. Below, check out some of our favorite kids bedroom themes of the moment, as well as some fun decor ideas that you can incorporate into other themes. 
Outer Space Theme For Boys Bedroom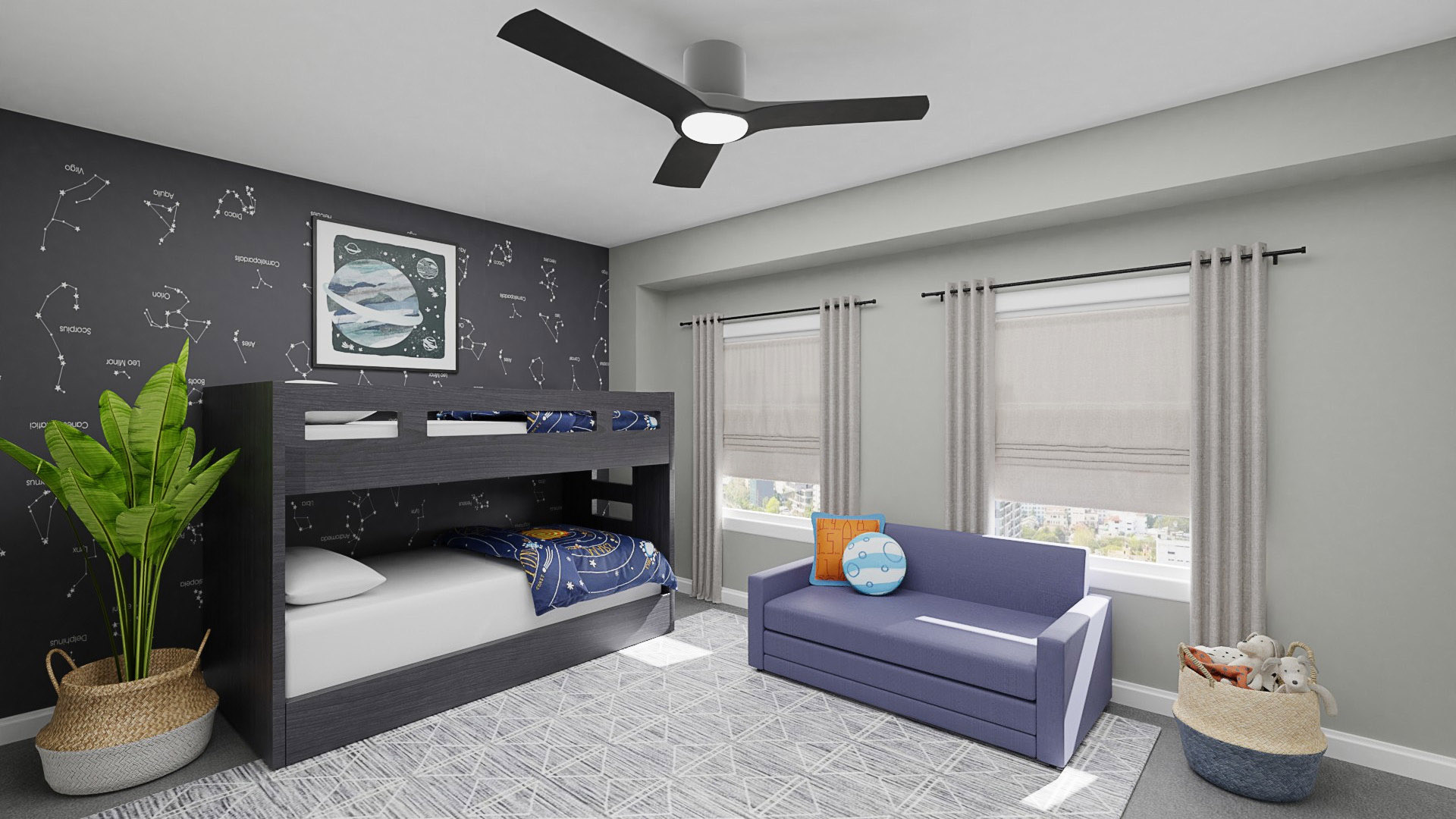 Spaceships, and aliens, and planets, oh my! Put together a boys room that incorporates tons of extraterrestrial elements like stars, planets, rockets. This fun duvet cover from Pottery Barn Kids glows in the dark, or you can paint the walls a deep navy blue and put up glow in the dark stickers on the ceiling. And if your son's space preferences are more scientific than Buzz Lightyear, a solar system mobile is a great addition to the room. 
Rainbow Themed Girls Bedroom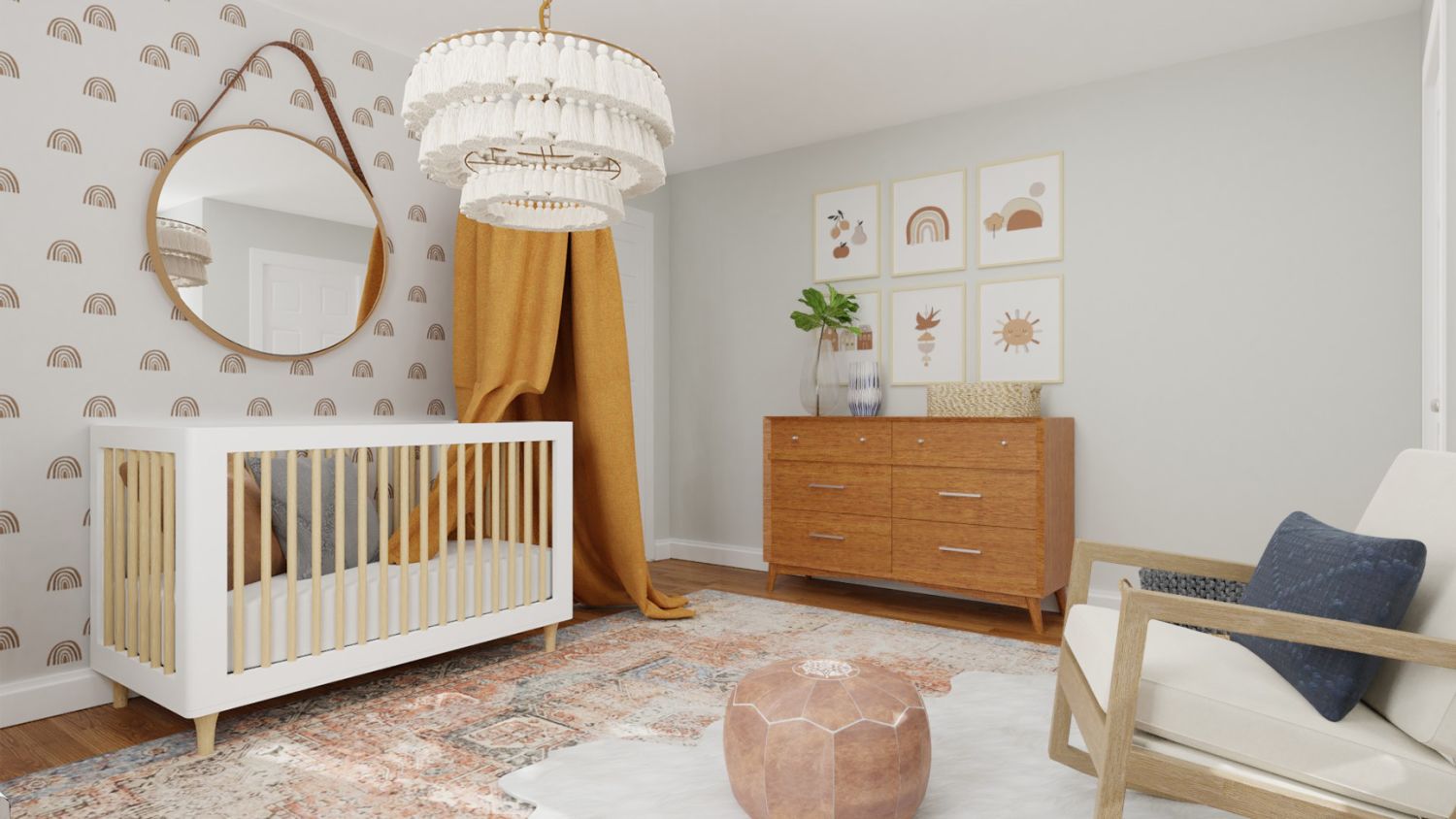 Even if your daughter doesn't want a bright pink room, it doesn't mean it doesn't have to be colorful. Rainbows are a fun way to make a girl's room feel happy and cheery, no matter what the weather looks like outside. Store her toys in a rainbow hamper, lay a geometric multicolored rug on the floor, put up rainbow watercolor art on the walls, or stack up ROYGBIV-inspired shelves to display her collection of books. 
Unisex Bedroom Theme: Safari & Zoo Animals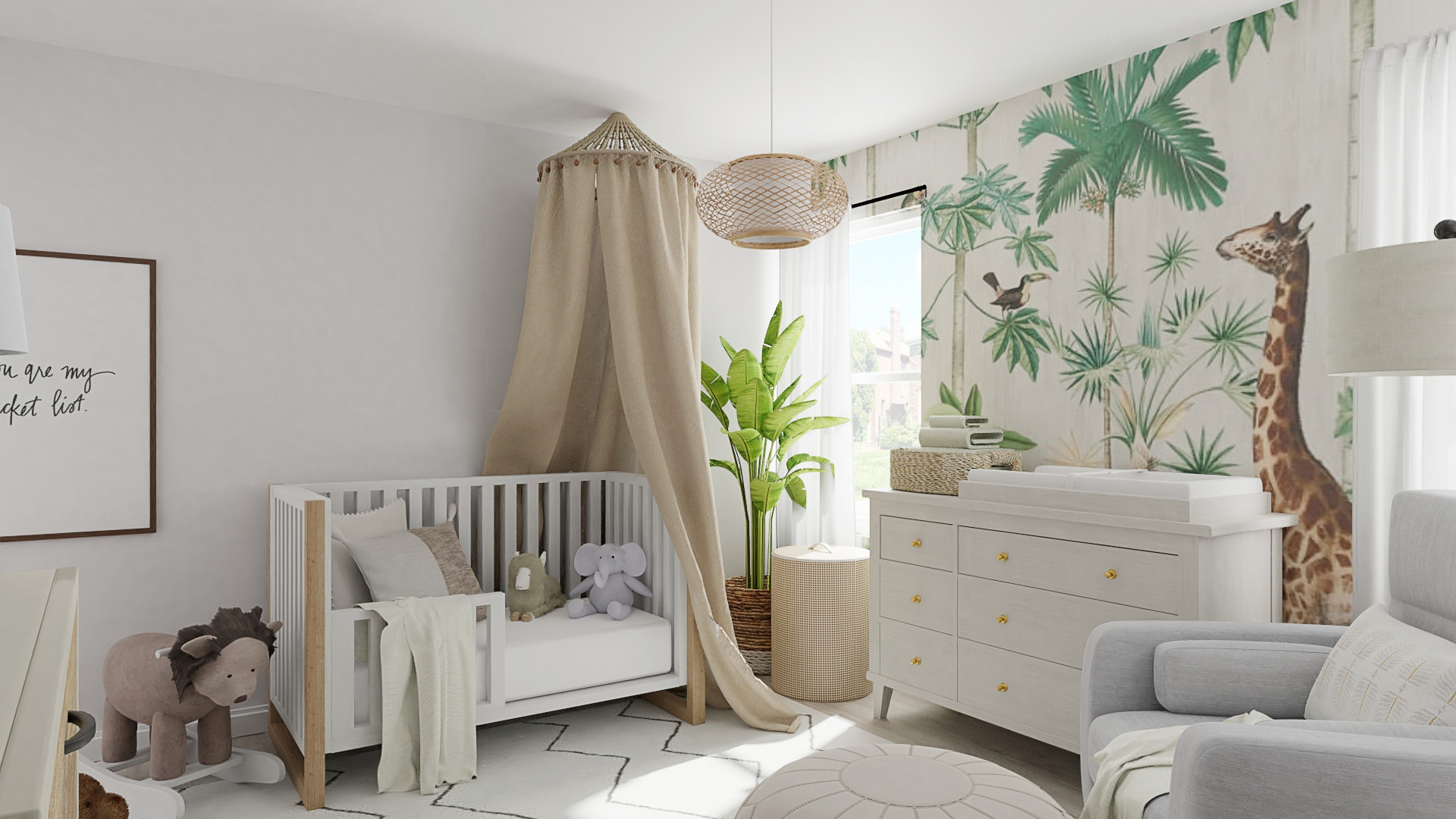 If you have a son and daughter sharing a room, or just want your son or daughter to have a more gender-neutral space, try out a safari-inspired theme. These adorable faux taxidermy animal heads are cute to mount on the walls, or you can put up tropical wallpaper to make the room feel more like a jungle. 
Unisex Bedroom Theme: Around The World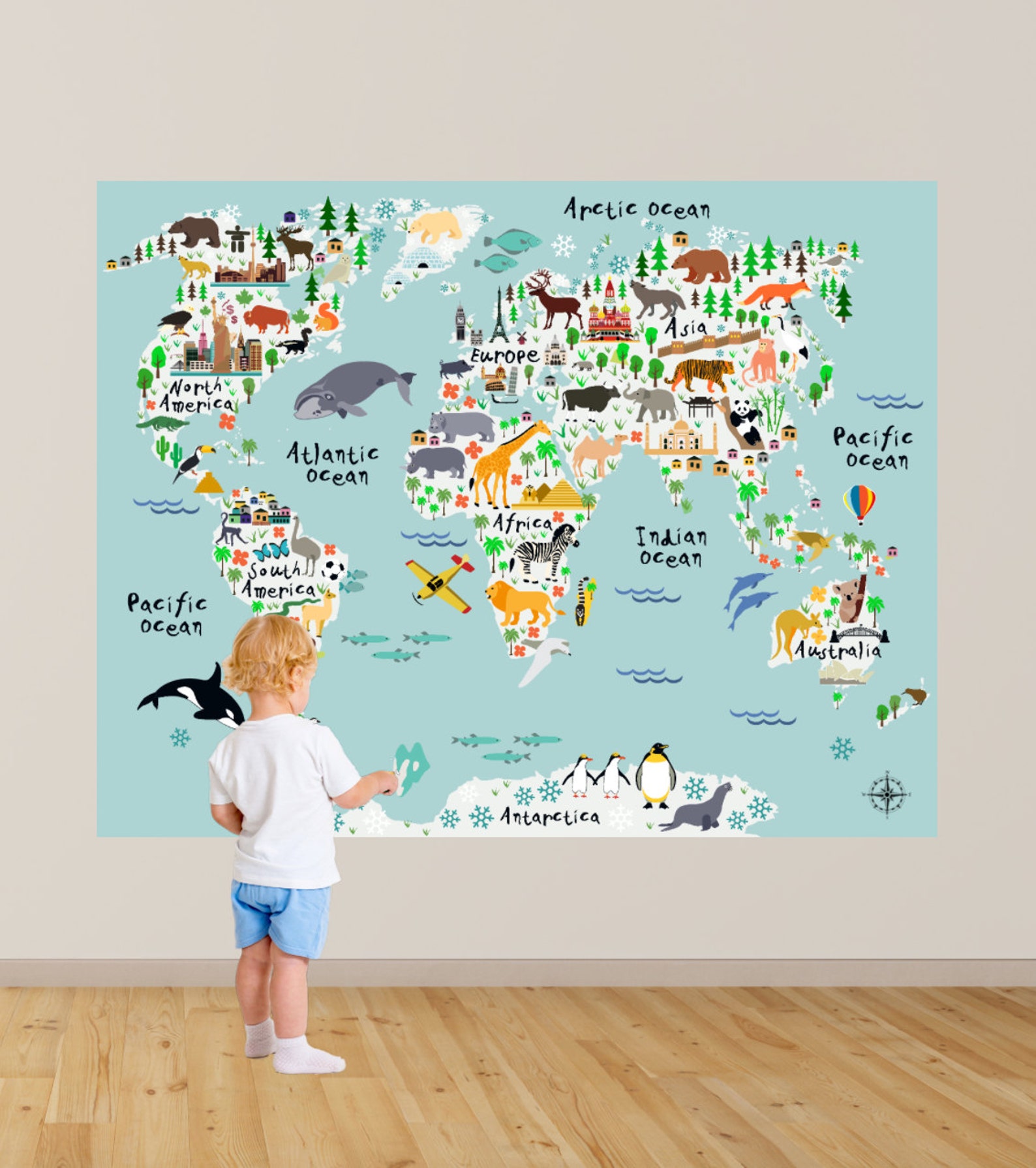 Photo Credit: Etsy
Inspire your kids to learn to love traveling by setting up a room that highlights cultures from around the world. You can put up a push pin map of the United States so they can document everywhere they've been, or you can set up nooks around the room inspired by different countries. They can sit on sushi pillows while they read about Japan, a fancy tea set will help them celebrate high tea like the English, they can play with stuffed llamas to dream about hiking Machu Picchu, and so much more.  
Decor Idea: Vinyl Decals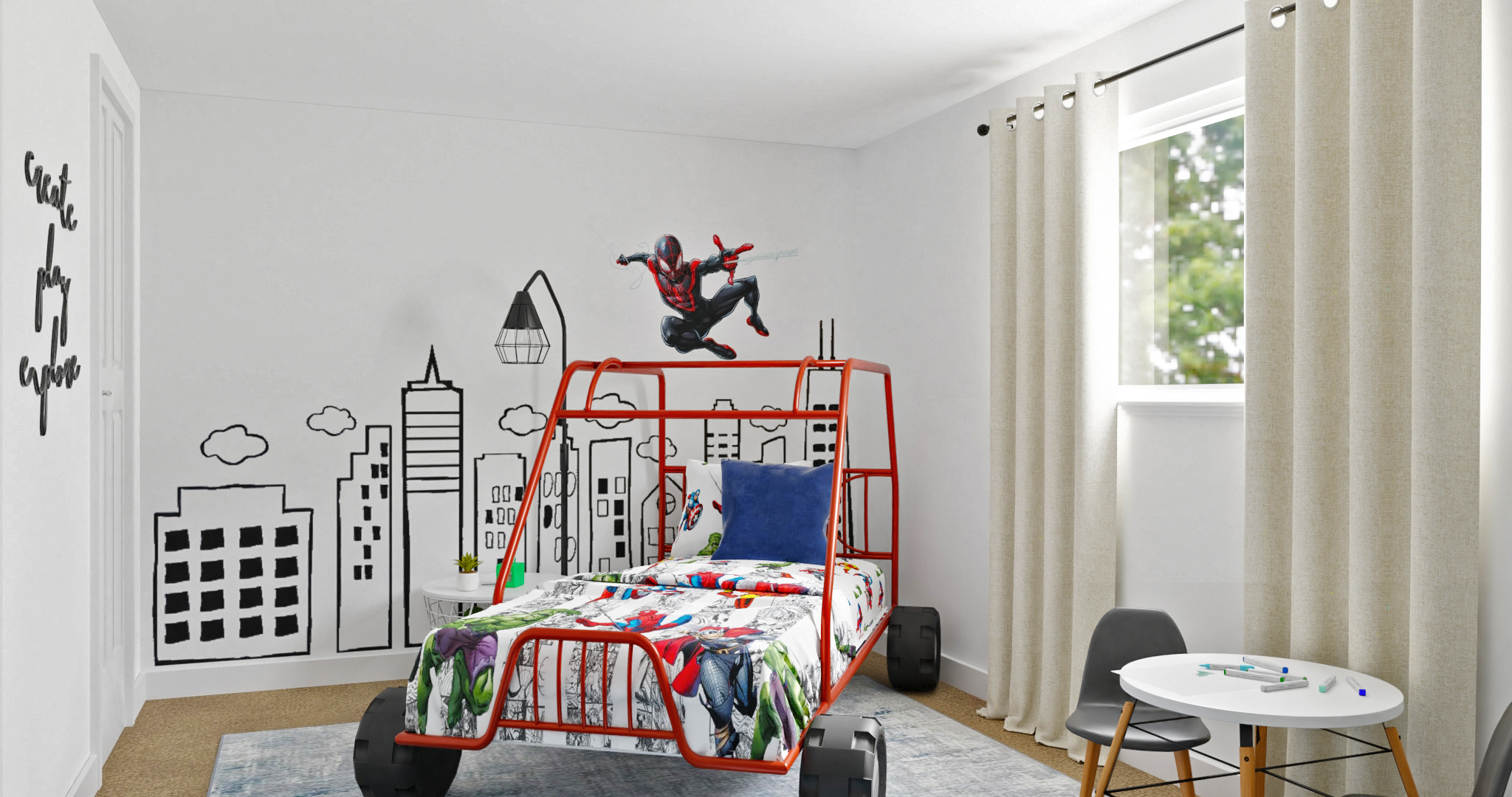 Instead of a big project like repainting a room or putting up wallpaper, try something a little more temporary like vinyl decals. It's such an easy project that even your little one can help with, and whenever they get tired of their decor, you can always update it later. A terrazzo stone design can stay pretty neutral, or you can use the decals to play up one of the above themes, like rainbows or outer space.
Decor Idea: Chalk Wall
Photo Credit: kidsroomideas.net
Why put up permanent decor when they can have the option to change it up every day? Paint one of the walls with chalk paint and invest in a ton of chalk so your kids can test out their artistic skills. All you have to do is wipe it off with a wet cloth when they're done and they can start all over the next day. 
Decor Idea: Pillow Fort Play Nook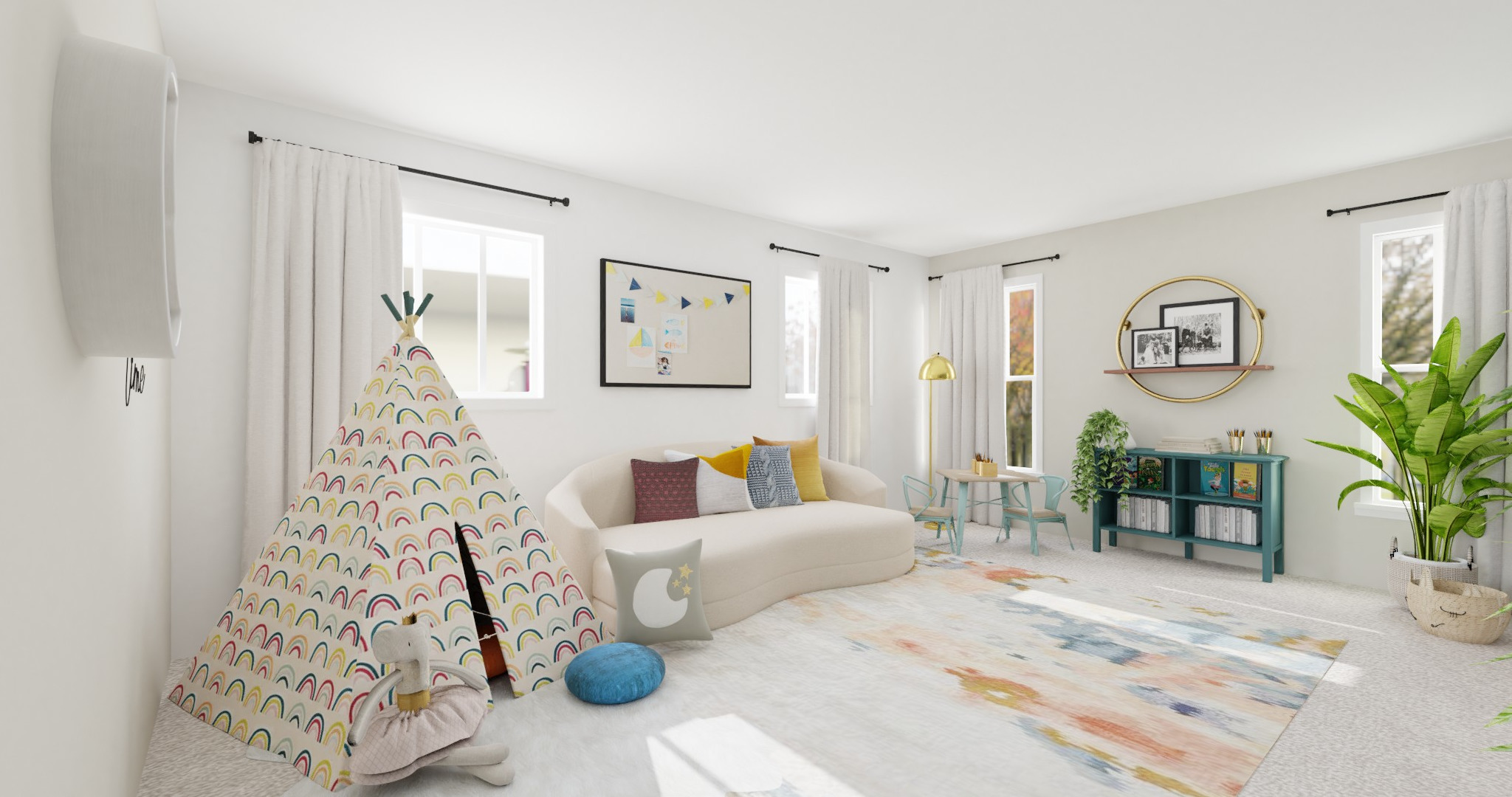 No matter what your kid says, they're never too old for a pillow fort. Put up a little teepee and fill it with cozy throw blankets and pillows as we did in this Modern Glam Kids Room Design to turn it into a reading nook or fun hiding space.
If you like these kids bedroom ideas and want to bring them to life in your home, or design your own perfect living space, start a project on Spacejoy. You will receive unlimited access to an expert design team who can translate your vision and guide you to your perfect room design. Our unique technology allows you to view your room in 3D and interact with your design. Move and swap the products with a touch of a finger to see the unlimited possibilities. Our team will also curate a shopping list for you with handpicked products to suit your budget and your style that you can shop right away on our platform. Your dream kids bedroom is now one click away. Click here for pricing plans.