Style & Design
The 8 Best Online Interior Design Services to Create Your Dream Home
Interior design used to be a luxury only a few could afford. That was true until a couple of online interior design services decided to make working with an interior designer affordable and accessible to everyone. Access to interior design online has never been easier.
Today, with the touch of a button, you can connect with a talented interior designer, answer a few questions, and find your home decor style. But these virtual interior design services take it a step further. Some will share the right products to buy, the wall paint colors to consider, and even a 3D-rendered version of how your room will look. These are some of the absolute best online interior design services to try in 2020. 
1. Spacejoy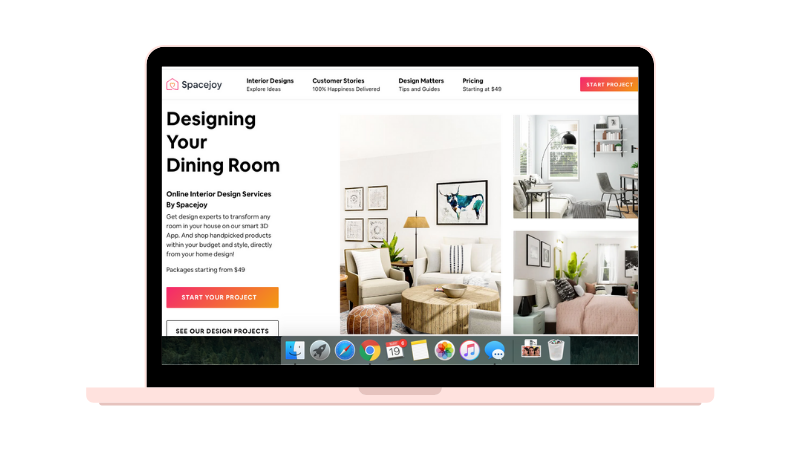 Not to brag, but our affordable online interior design services are one of the best ones out there. Starting at just $69 per package, you get exclusive 1:1 access to one of our talented online interior designers. 
The process is quick and straightforward. Answer a few questions to explain your dream room and receive a 3D-rendered view of the area and a complete shopping list of the products you need to get the look. We'll also talk about window treatments and paint recommendations. Not to mention, with our Euphoria package, you'll be able to work with our designers in real-time to design the room of your dreams. 
Unlike other online interior design services, Spacejoy's app helps users interact with their final design. Users can easily swap out items, view alternative recommendations, and more, all from their phones.
Our mission is to make interior design accessible and affordable to everyone. Our platform aims to give control back to the users with a lot of help from the designers. We are disrupting the long, expensive, and drawn-out process of working with interior design service. 
Pros:
Every online interior designer is highly vetted

One-on-one collaboration with designers

You receive a 3D rendering of the room with every plan

Free app available to interact with the design

Affordable and transparent pricing options

Receive your design in as little as seven days
Cons:
No option to design bathrooms and kitchens when remodeling is involved 
2. Decorist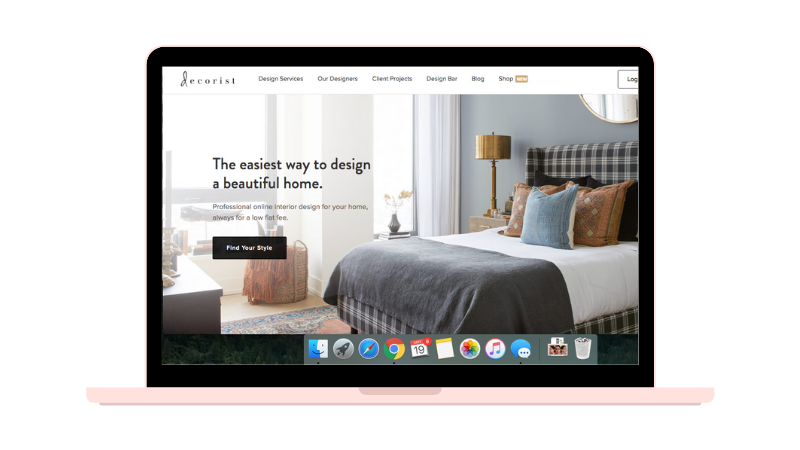 An online interior design service for the highly informed client that knows what they're looking for and wants to partner with a blue-chip interior designer for a discounted price. Decorist gives recommendations based on a style quiz or users' Pinterest boards. Service targeted to the more design-savvy consumer out there who's already comfortable with a decorating style and movement. 
Because they promise to help the design-savvy consumer work with the interior designer of their dreams, the site lets you scan the different designers before committing. However, this selective process makes the service pricier than most online decorating services. 
Pros:
You can choose the designer you want to work with

Flat and transparent package options

Designers are vetted
Cons:
Decorist's pricing is on the higher side compared to other services

Designers work on commissions

Designers only suggest products based on a shortlist of retail partners

Can take up to 2 months to receive your designs

No 3D renderings available in any package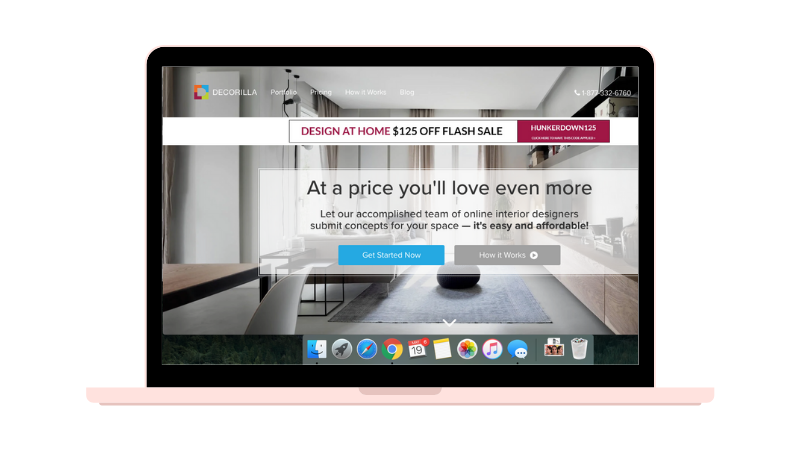 Another popular option is Decorilla. Everyone gets personalized online interior designer advice that starts with an interactive quiz and a one-on-one consultation with a designer. After your initial consultation, you will receive your first concepts based on your ideas, budget, and communications with the designers. 
After choosing the ultimate design, your designer will put together a 3D rendering of the final design, the perfect color palette, floor plan to help you arrange the new space, and an online shopping list. Decorilla interior design services are on the higher-end for prices, with packages going for as much as $1,699. 
Pros:
Designers are vetted

Two designers work on your initial design to help you choose which one you want to work with

Receive 3D renderings of any room
Cons:
Decorilla pricing can go as high as $1,699 per room

You don't get to choose an online interior designer

Turnaround is about 3-4 weeks for each room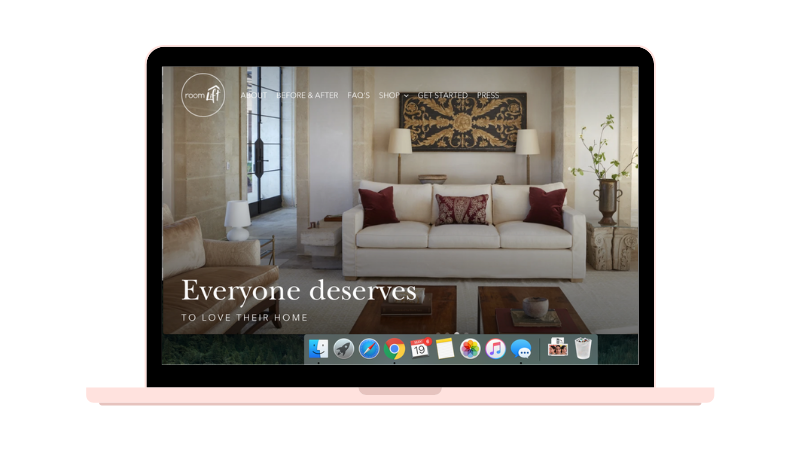 While online interior design is on the rise, not everyone enjoys a fully digital approach to decorating their homes. That's where roomLift comes in. Unlike most virtual platforms, roomLift offers a curated box of interior design recommendations, including paint chips, fabric swatches, and spec cards recommending furniture and other elements. 
It still works very similarly to other online services. First, you fill a quiz that helps designers understand your style and ideas. However, roomLift is still very much a consultation service, and the boxes offer design ideas instead of a 3D render of the space like other companies do. The price is also higher, with two rooms going for as much as $695. 
Pros:
Receive real-life samples of textiles and other pieces

The buying guide is included in the box
Cons:
The process can be tedious and time-consuming

No digital renderings of your room are provided

No 1:1 conversations with your online interior designer

Prices per room can be high

To receive your designs, you'll have to wait up to 4 weeks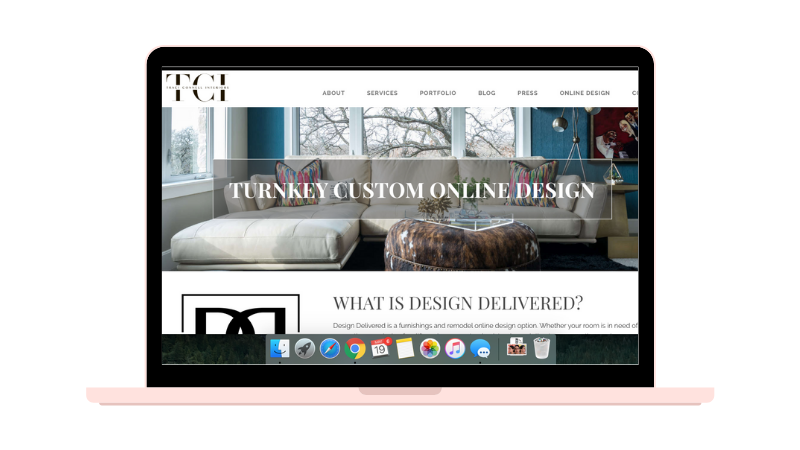 If you already have an idea of what you want, then the Traci Connell online interior design team is a good option. You take a few photos of your space and fill out an online questionnaire to better understand your design goals. Their team drafts an online decor plan that fits your wants and needs. Whether you're looking for furnishing ideas, space arrangement, color scheme options, and how to incorporate accessories like rugs and lighting, they'll be able to help. 
Unlike other popular interior design services, they provide a mood board instead of a real-life render. Prices for their packages can go as high as $3,000 for a kitchen design plan, for example.
Pros:
Opportunity to work with a Traci Connell's online interior designer

Connects with Houzz or Pinterest boards for inspiration

Receive a detailed shopping list
Cons:
The turnaround can take as much as eight weeks

No 3D renderings of the room are provided

No layouts or organizations are provided, only a mood board

Prices per room start at $1,000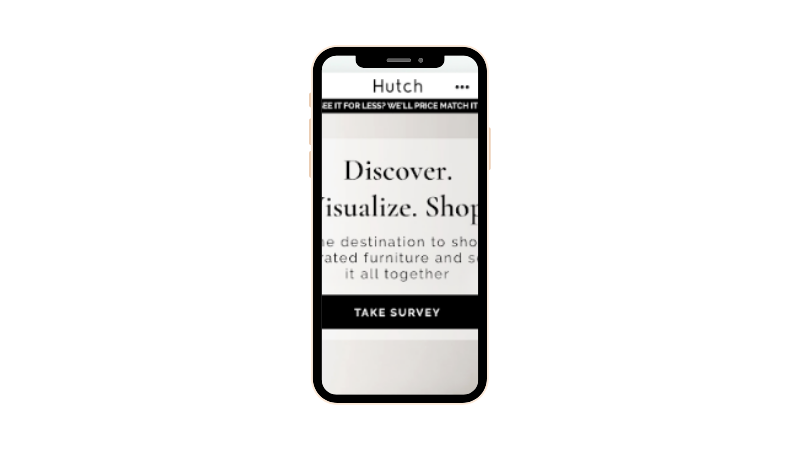 An app with the younger crowd in mind. Although Hutch doesn't perfectly fit the online interior design services category, Hutch interior design app works quite differently than most virtual design services. Instead of working with a designer, the user gets to use filters to hone in on their style and play with different templates. The creators of the app wanted it to feel very much like play-time. So, the app is designed to make it feel and look like an interior design game. Users get to upload a picture of their room and choose from pre-made templates and experience how it will look like using AR. 
Since you're not working with an interior designer, the app is free. Hutch interior design makes a profit if you choose to purchase any of the furniture or decorative accessories you found through the app. 
Pros:
Self-service, easy-to-use app for design lovers

Pre-made interior design templates based on styles

Preview of how the items look in the room with AR
Cons:
No connection with an online interior designer to guide you

No 3D rendering or layout of the room is provided

Must choose from templated rooms only

The app is only available for Android
7. Havenly
One of the most popular online interior design services for interior design advice and furniture recommendations. Havenly interior design is excellent for those who don't know their style yet and want to start navigating their different options. Like other platforms, the process begins with the famous Havenly style quiz, followed by photos of the space, and measurements. With this information, an interior designer will offer some theme ideas and provide a mood board to complete the design. 
However, unlike many other popular services, Havenly only offers a 2D layered rendering that helps visualize the room, but it doesn't have that same real-life visualization other services provided. 
Pros:
Havenly pricing includes affordable initial packages

Work with vetted and dedicated online interior designer

You can purchase items directly on their website
Cons:
Turnaround times aren't clear

 3D renders are not as realistic as the other options

Recommendations are made only from a list of partner retailers
8. Modsy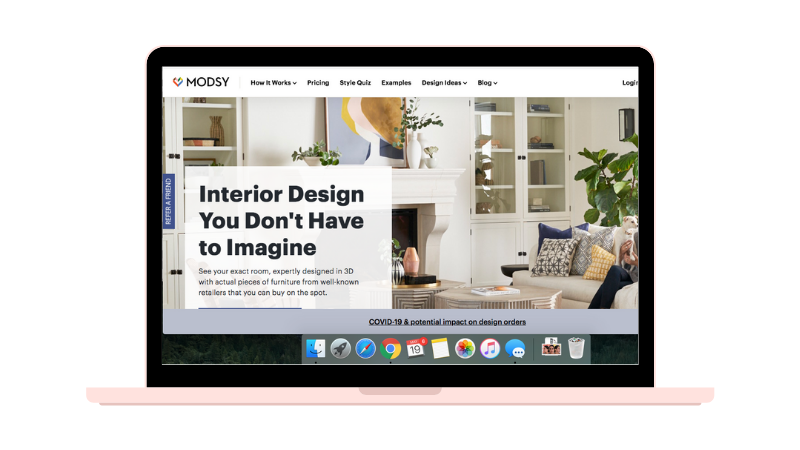 When it comes to trendy online interior design services offering 3D visuals of the finished room, Modsy interior design is a popular option. You answer the Modsy style quiz, send over photos and measurements of the room, and a Modsy designer will send 3D possibilities of the area. Modsy users can swap some furniture using Modsy's 3D furniture catalog, but it won't look precisely like the rendered version provided by the designer. 
Instead of receiving an online shopping list with their design, users can pay extra to shop within Modsy's furniture catalog at a discounted price. Currently, they don't design a kitchen or baths, don't provide recommendations on window treatments or custom lighting. This prompts many users to find a Modsy alternative for these rooms. But, overall, it's a nice solution for a simple project. 
Pros:
Availability to work 1:1 with an online interior designer

Receive 3D renderings of the rooms

All packages include access to their online design tools
Cons:
Doesn't have a self-serve app 

Doesn't work with kitchen or bathrooms

Recommendations don't include custom lighting, paint options, and  window treatments
Start a Project Today
The days of thinking an interior designer was out of your reach are over. With so many fantastic options like these, online interior design services are more accessible than ever. At Spacejoy, our money-back guaranteed satisfaction policy makes trying a virtual decorating service a no-brainer. Start a project today and see the endless potential your house has and design your dream home once and for all.