Style & Design
5 Reasons Why Online Interior Designers Are The Best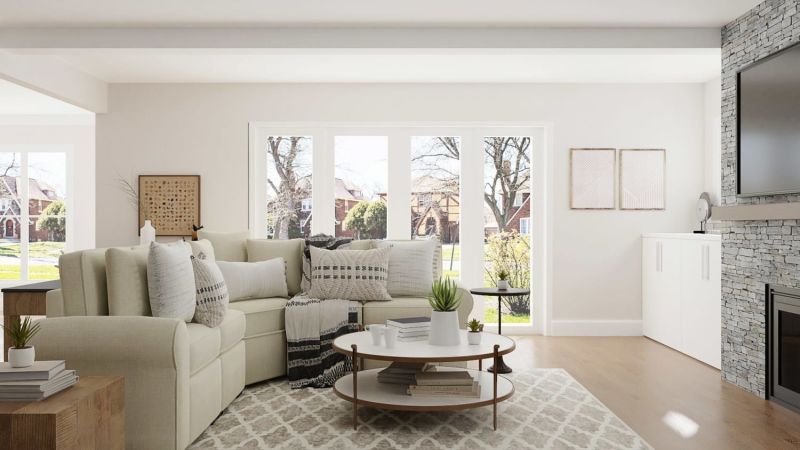 Home design projects are always fun and exciting. Working with an interior designer has always been a luxurious experience and for a while, outside of most people's budgets. The traditional interior design process can be time-consuming and not suited for today's modern homeowner. 
Thankfully, online interior design services are making the experience of working with an interior designer accessible and fun for everyone. Read on to learn why online interior designers are simply the best -- you may or may not want to be listening to Tina Turner while you read this. 

Save on Traditional Designer Fees
A typical interior designer will cost anywhere between $2,000 to $5,000, excluding furniture. With online interior designers, you don't have to worry about extensive hourly rates. Instead, most online design services offer various packages and flat fees per room, which means you can realistically work within your budget. You'll know the costs upfront from the moment you choose to work with an online interior decorator, which gives you more flexibility when it comes to setting your budget for furniture. 
You Can Experiment with Different Layouts and Style
When you choose to decorate your home the traditional way, you'll experience a lot of trial and error. Doing this can be costly. With virtual interior design online, you can experiment with layout ideas and style without even lifting a finger. Easily make edits to your designs with Spacejoy's exclusive app, which allows you to drag-and-drop products directly into your room. Or request modifications or design updates to our talented designers online, so they can do the heavy lifting for you. 
Also, if you're unsure of what kind of style you gravitate toward, our interior designers can help. By looking at specific pieces, our online designers can pinpoint your interior design style, whether that's farmhouse or mid-century modern. Then, they'll help you design each room of your house with this newfound style. 
Try New Pieces Before You Buy
Not everyone with a home design project wants to change every piece in their homes. For those who want to try new furniture, online interior design services can offer an interactive tool to see how they'll look within their existing decor. Instead of being disappointed about your new furniture piece, seeing how it fits within your layout can save you plenty of headaches. With all of Spacejoy's Design packages, you can receive 3D renders that include existing items and that look like real-life photos of your space. 
Design Your Home Under Your Schedule
With most traditional interior design services, the process can take between a few weeks to almost a year for a completed interior design project. It also means you have to commit to many in-person appointments, countless visits to furniture showrooms, and more. 
On the other hand, when you use an online design service, you work anywhere and anytime. Our designers are always available to help you and communicate with you. There's no need to worry about scheduling appointments or planning your days to meet with your interior designer. Not to mention, our online app is always open for you to play around with the layout and pieces chosen for your design. 

Easy Shopping
Perhaps the most troublesome part of tackling a home decor project is the shopping. Picking a sofa, the perfect rug, or even a coffee table can seem almost impossible when there are endless options available. When you work with the best online interior design service, there's no need to worry about browsing hundreds of pages online to find the right products. Our online interior design consultants will provide you with the ultimate shopping list that includes every piece in your design. One simple click is all you need to get everything you need to complete your home's design transformation. 
Experience the Benefits of Online Interior Design Services by Yourself
Ready to see the benefits of online design service by yourself? At Spacejoy, we'll continue to work on your design until you're delighted with space. We're so confident you'll love our interior designer's work that we offer a money-back guarantee if you don't find what you're looking for. We want to provide an affordable interior design that you love, and that gives you pure joy. Start a project today and experience these advantages by yourself.