Style and Design
Trending Wallpaper Ideas For Your Home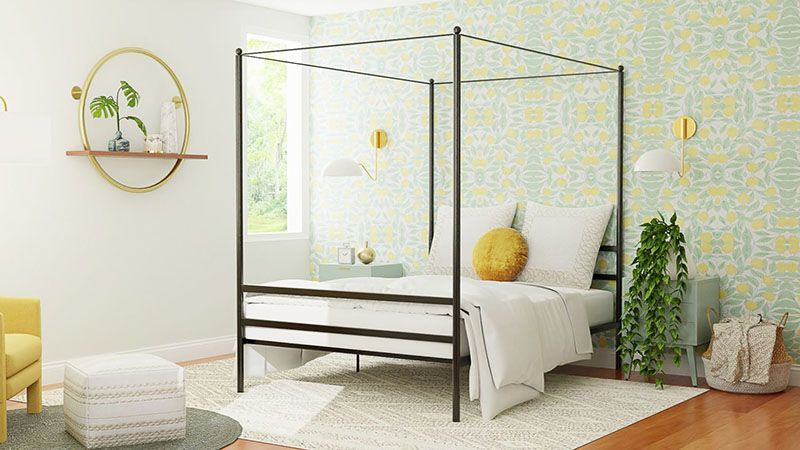 We often create timeless designs for our clients, but our interior designs are far from being safe or staid. We see rooms as a canvas where prints, patterns, and colors collaborate to create a masterpiece, and this ideology is not limited to furniture and decor. It extends to your walls as well. 
Here are our easy-to-install and easy-to-remove picks for transforming your walls. These are perfect options for the DIY-er, renter, or for those seeking a non-committing design.
Tropical Themed Wallpaper For Nature Lovers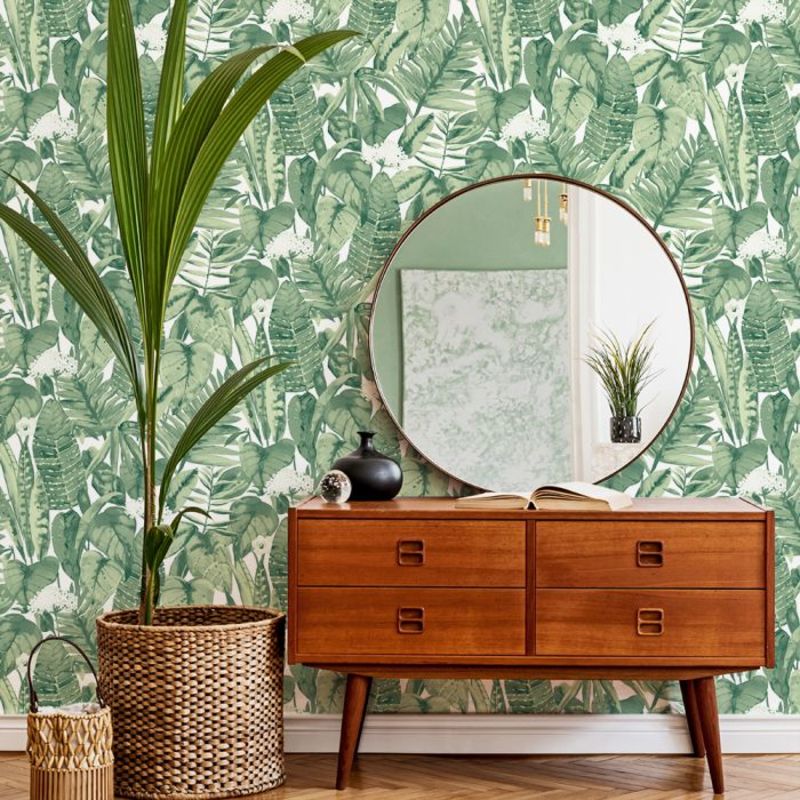 This tropical-themed wallpaper brings the natural world indoors and is complementary to earthy personalities... The calming palm print creates an oasis and is easy to apply. It will lock the spring feeling year-round. To complement this wallpaper, add fresh flowers or green leafy branches into vases. Available here
Boho Wallpaper - If It's More Your Style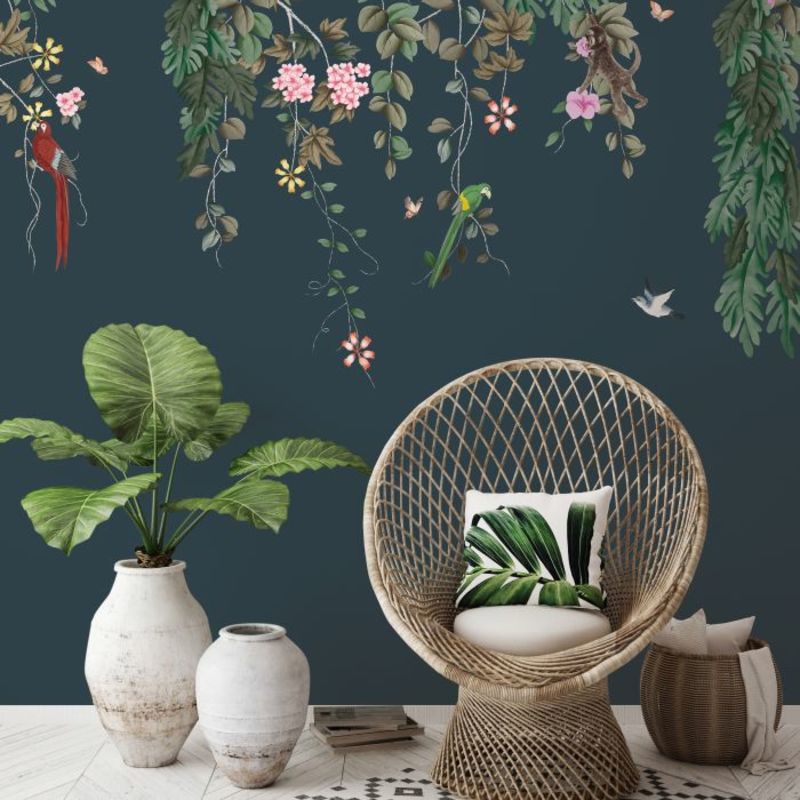 Bring the beauty of bohemian style to every inch of your space with this sophisticated and chic canopy design. It brings a sense of tranquility to any room. We love this for a bedroom, accented with textured pillows, pours, and layered patterned rugs... Lastly, we suggest adorning the room with trinkets and easy-care plants. You will have nailed the boho vibe. Available here
For the Lovers of Art Deco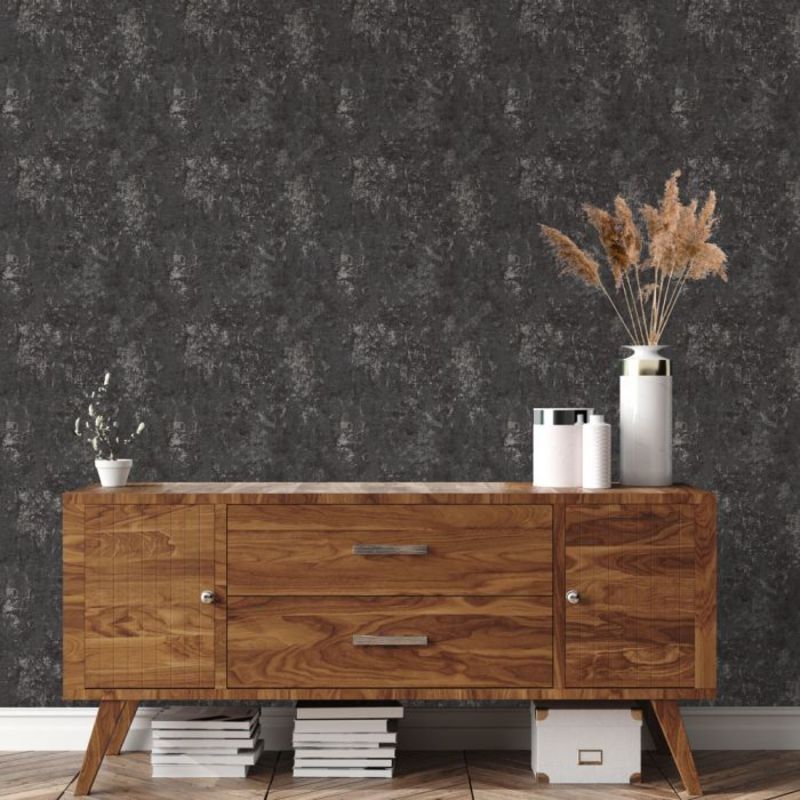 Vibrant colors and elaborate details bring together the styling of Art Deco. This distressed metallic dark grey and black gold leaf pattern with a metallic sheen are eager to make a stylish statement in your home. This design is timeless and will not clash with furniture or other decors in your room.  It has a subtle shimmer that will cast your space in a fabulous new light... Available here
If You're More of a Traditionalist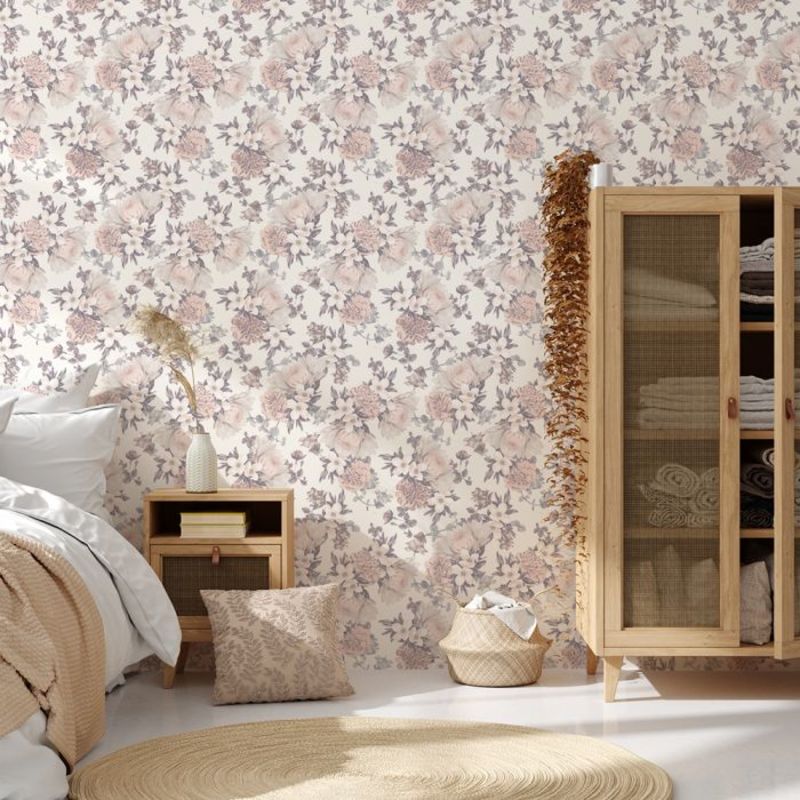 Revitalize your home with a classic wallpaper in a timeless floral pattern. You'll adore this floral wallpaper for its versatile nature.  The pink blossoms will breathe new life into your space. This wallpaper will work perfectly in a powder room, bedroom, and kitchen. Available here
Farmhouse Style Wallpaper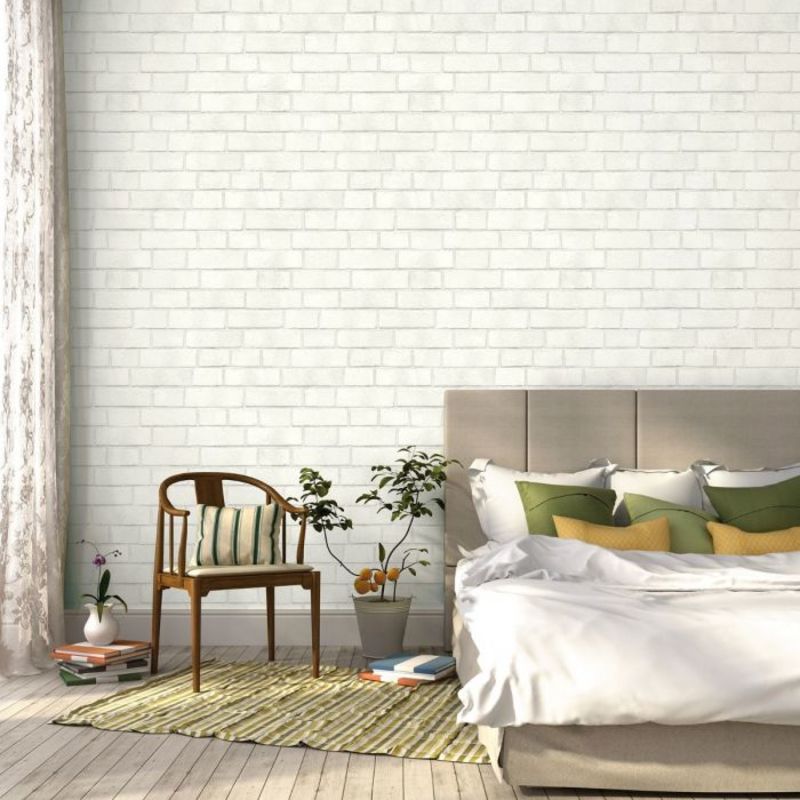 If you have a relaxed approach to design, then consider this off-white textured exposed brick wallpaper. It scores high points for its authentic farmhouse feel.  It is a great alternative to pricey brick lay options. The slight texture makes it look and feel very real. Decorate the rest of the room with your favorite farmhouse pieces to complete the look. Available here
Explore our interior designs to see how we used these in actual rooms of our clients.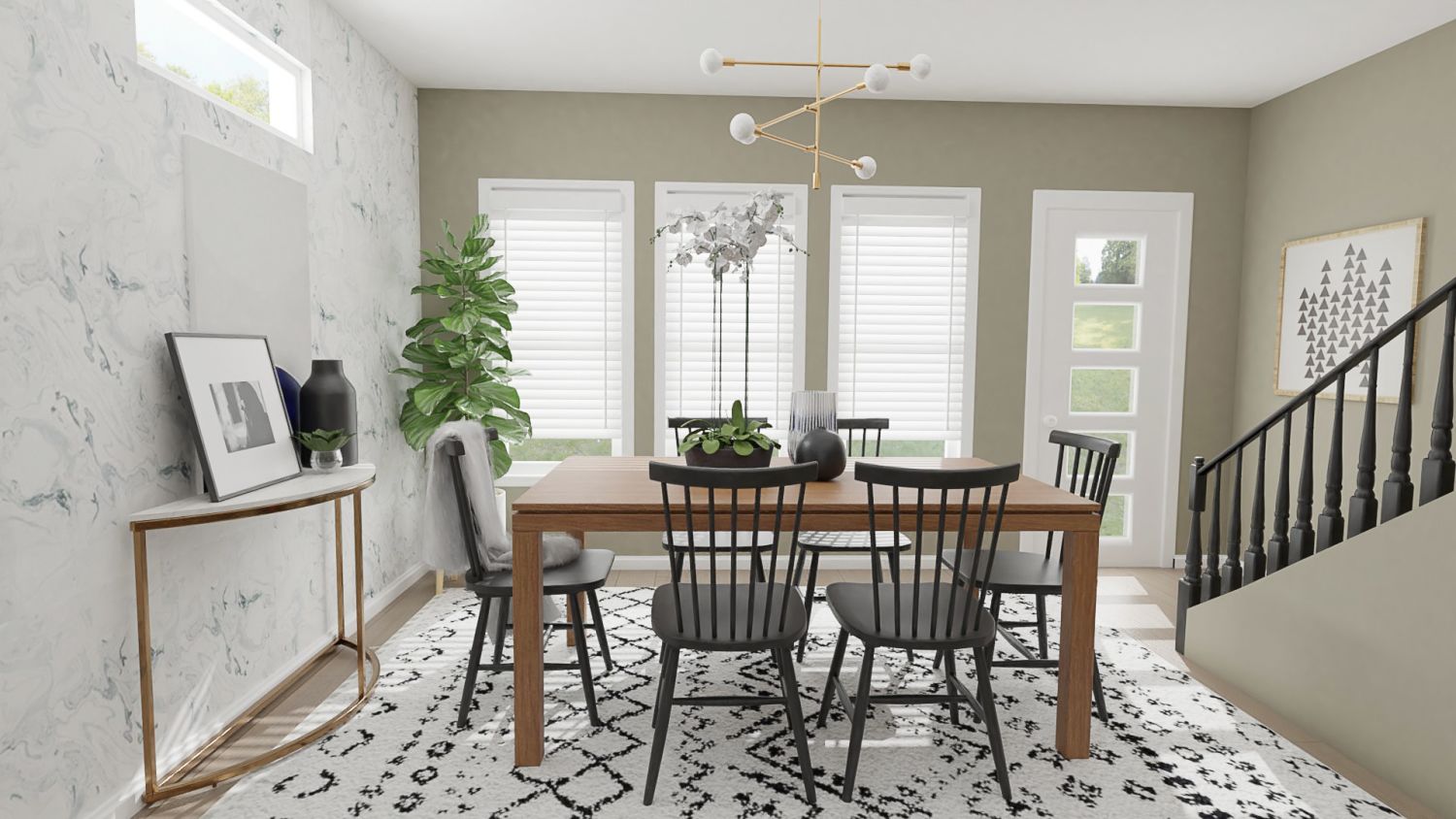 If you like these ideas and want to bring them to life in your home, or design your own perfect living space, start a project with Spacejoy. You will receive access to an expert online interior design team who can translate your vision and guide you to your perfect room design. Our unique 3D technology allows you to view your room design in 3D, interact with your design - Move and Swap the products with a touch of a finger to see the unlimited possibilities. Our team will also curate a shopping list for you with products handpicked to suit your budget and your style that you can shop right away on our platform. Your dream living room design is now one click away. See pricing plans.