Style & Design
Style The Iconic Wishbone Chair At Your Home
One chair that's most likely to appear in dining rooms is the iconic Wishbone Chair by Hans Wagner created in the 1950s. Inspired by traditional Ming Chairs, the Wishbone Chair earned its name from its unique wishbone-shaped or Y-shaped back. 
With its elegant form and comfort-providing back, the wishbone chair has found its way into homes with any style, be it mid-century modern, bohemian, or minimalistic. If you are wondering how to integrate the iconic Wishbone Chair into your home, we've got a few ideas for you. 
Wishbone Chair In A Mid Century Modern Dining Room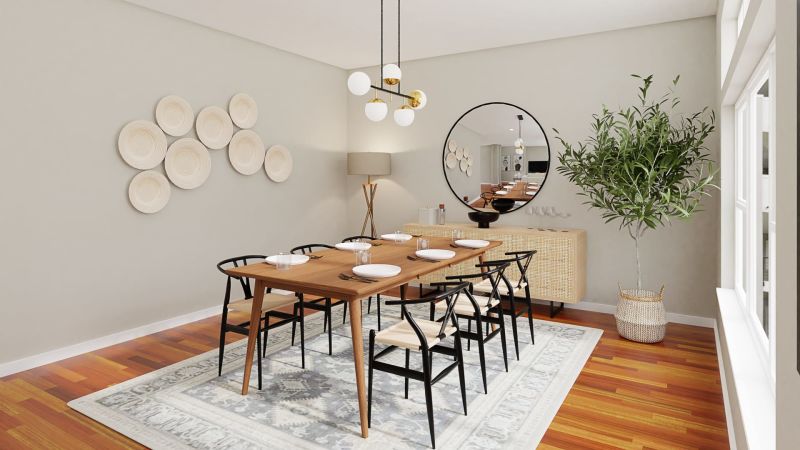 In this mid century modern setup of a living-dining room, we have paired the classic Wishbone Chair with an extendable dining table from Wayfair. Here, the black and beige Wishbone Chairs not only beautifully complement the brown dining table but also provide comfortable seating with its unique Y-shaped back for those long dinners.
Wishbone Chair In A French Country Living-Dining Room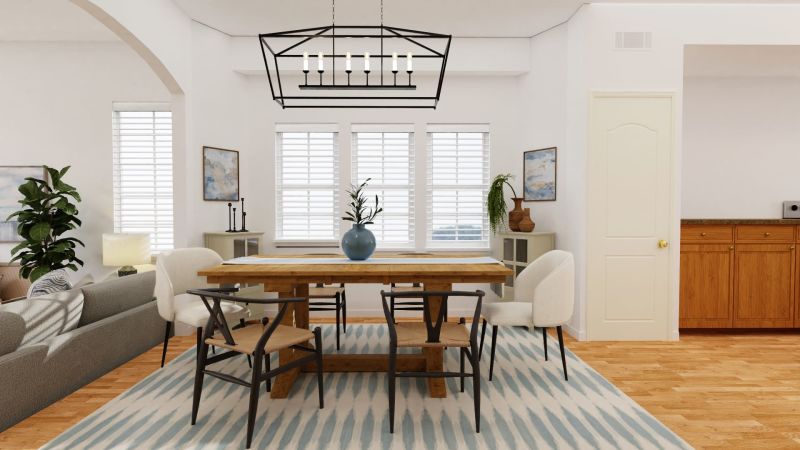 French country style living-dining rooms are timeless and demand pieces of furniture that are also timeless. In this French country style setup, we have paired the Amish Wishbone Chair from Lexmod with an extendable dining table from Wayfair. Petite and boldly courageous, here the Wishbone Chair does not steal the limelight, yet manages to stand out.
Wishbone Chair In A Bohemian Dining Room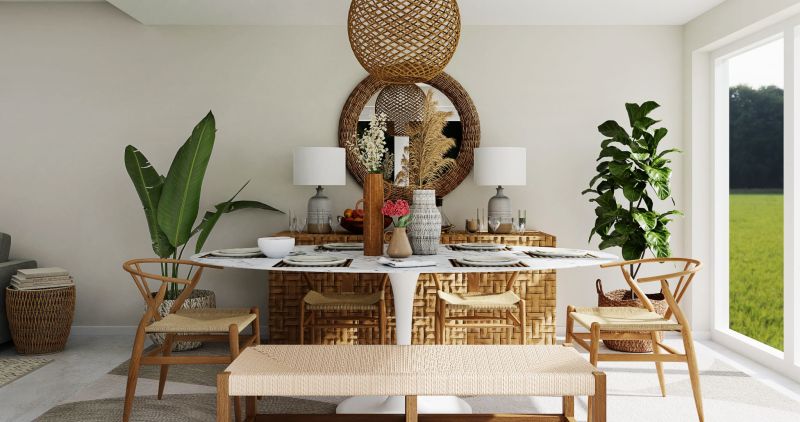 Bohemian dining rooms demand texture with pieces that don't overpower the space. In such a bohemian setup, Wishbone Chairs make the perfect companions for dining tables. In this design, we have paired the beige Amish Wishbone Chair from Lexmod with an artificial marble table. 
If the above designs impress you, check out these Wishbone Chairs we have available on our website.
Amish Dining Wood Side Chair from Lexmod
Time flows effortlessly through this Amish Wishbone Chair from Lexmod. With its iconic form and staggered-level wooden support rods, the chair develops an interplay between permanence and sequential movements forward. Its seat is woven with paper rope - a twine that's soft, anti-static, and durable.
Monroe Chair from Interior Define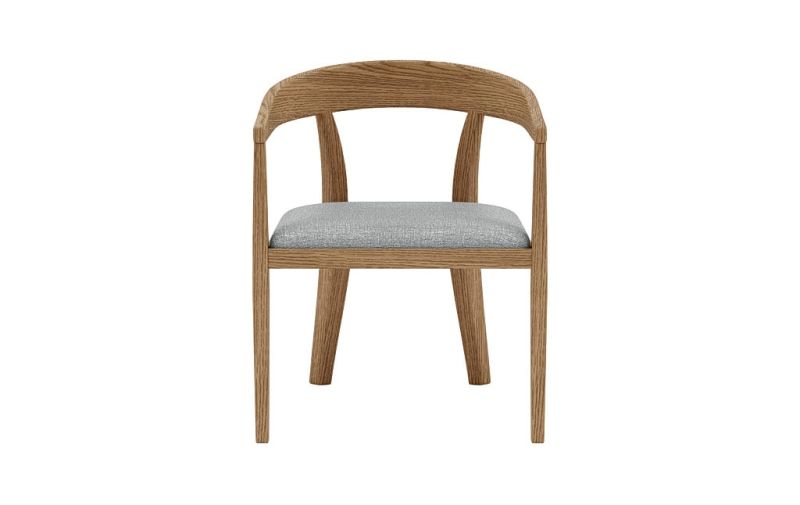 Although inspired by the classic Wishbone Chairs, the Monroe Chair has an updated look with its angular shape and comfort-driven design, providing plenty of elbow space when seated. Instead of the classic woven seat, this chair has a cushioned seat for enhanced comfort.
Muestra Dining Chair from Burke Decor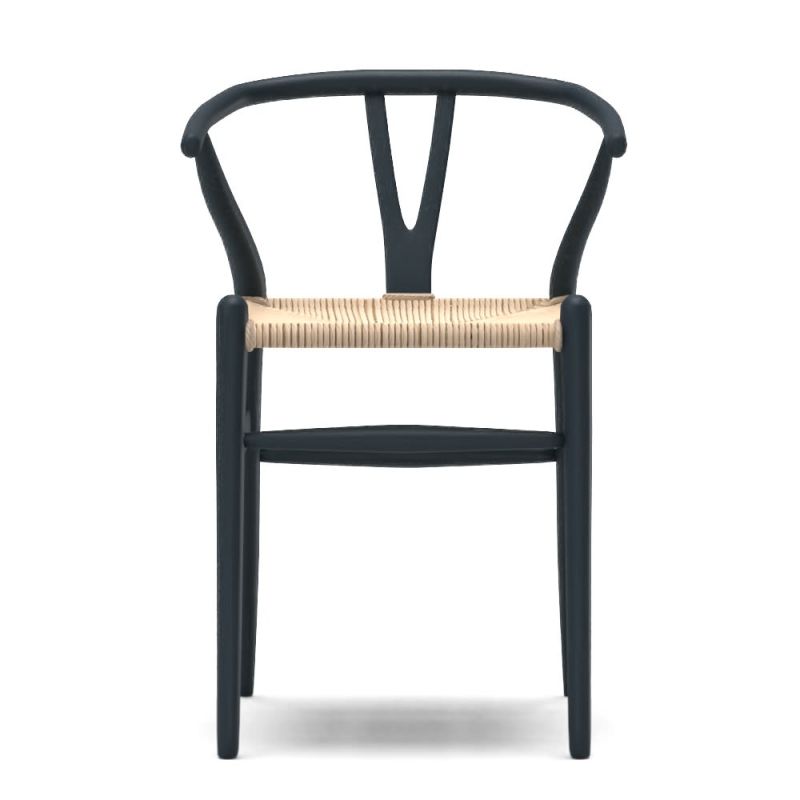 The Muestra Dining chair redefines the classic Wishbone Chair seating with its modern curves. Its seat has a vintage white, all-weather wicker that is woven for a dose of fresh texture within colored teak framing, to complete its modern look.
If you wish to see these Wishbone Chairs in your dining room, shop them right away! Spacejoy is the easiest way to shop for products across brands that match your style and budget!  Work with experts in choosing the right products that you can shop directly with additional discounts, exclusively from Spacejoy!