Style & Design
5 Pro Tips To Make A Small Room Look Bigger
Small spaces are both charming and challenging. When arranged well, they're cozy and even Zen-like. But often we try to cram everything we have and love into one tiny space, leaving our rooms feeling cramped and anything but Zen. When it comes to finding the best ways on how to make a small room look bigger, it's all about being mindful about each item we choose to add to the room.
Luckily, small-space living isn't rocket science, and with a few tips, you can make it happen. We asked our Interior Designers to share some ideas on how to trick the eye into perceiving more space. It's all about light, shapes, and scale. 
1. Add a Mirror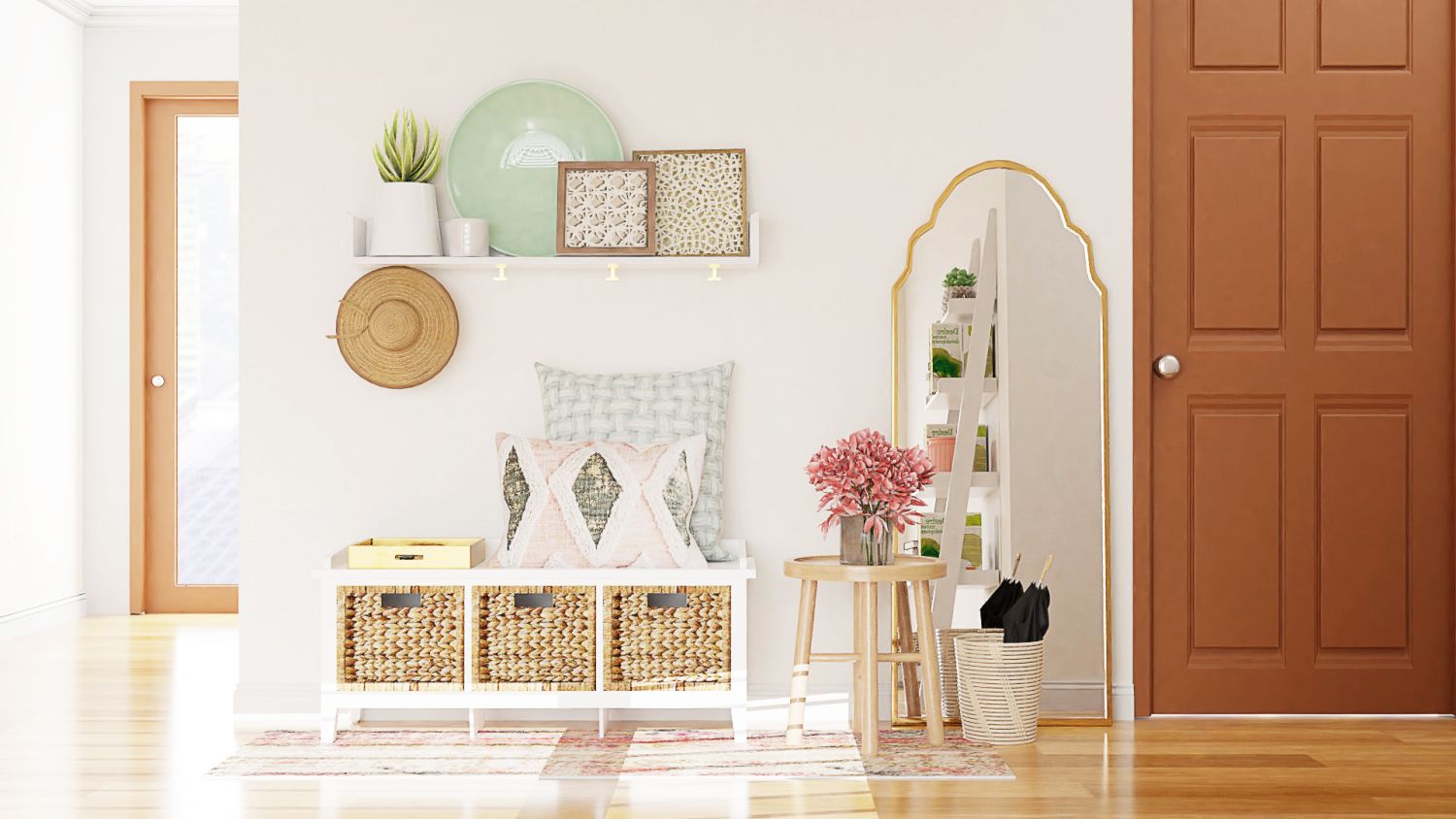 It seems too simple to be true, but adding a mirror to the room can instantly expand the space. Mirrors bounce light deep into rooms, helping enlargen the space.  "A mirror can make a space feel bigger and draw additional light from natural sources," mentions Elle Applewhite, Interior Designer.
Some of our favorite mirrors: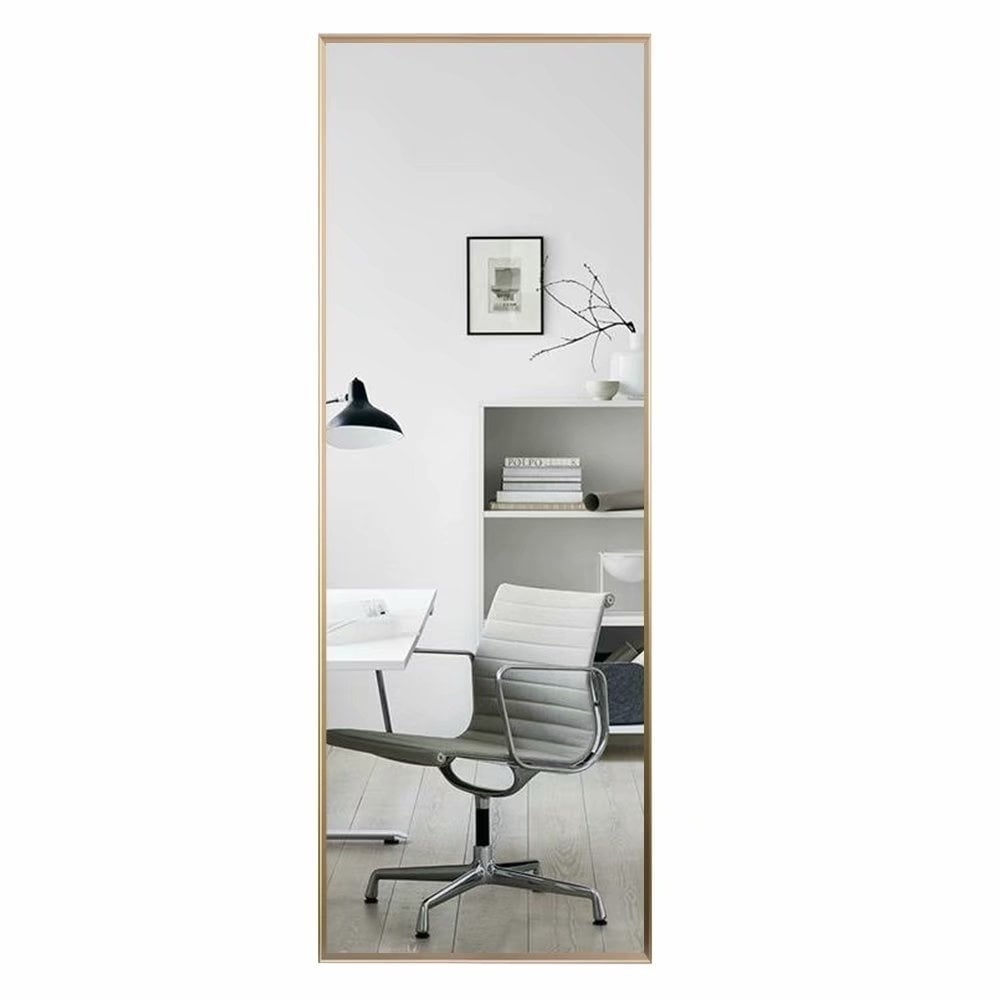 The Aluminum Alloy Thin Mirror from Overstock is a great choice for a minimalist entry. It's narrow frame isn't distracting and it's length helps create space vertically, making spaces taller and more open.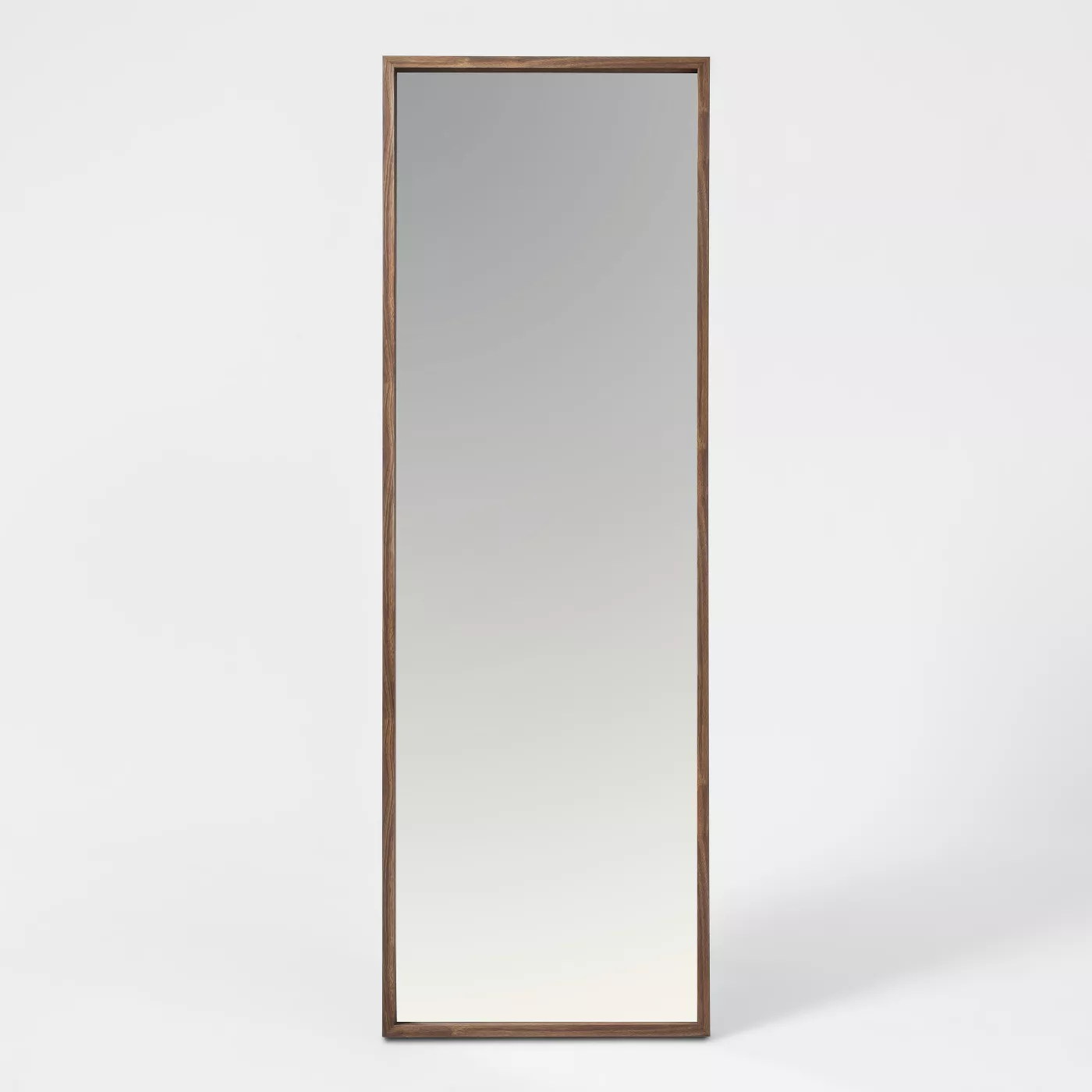 The rustic wood of the Target Walnut Hairpin Finish Floor Mirror will add a touch of warmth to any space. This neutral wood tone will work with any color palette.
The CB2 Infinity Mirror collection is a staple for our designers. With it's narrow frame and multitude of size options and shapes, there is sure to be an option that works for your front entry. 
2. Use Round or Oval Rugs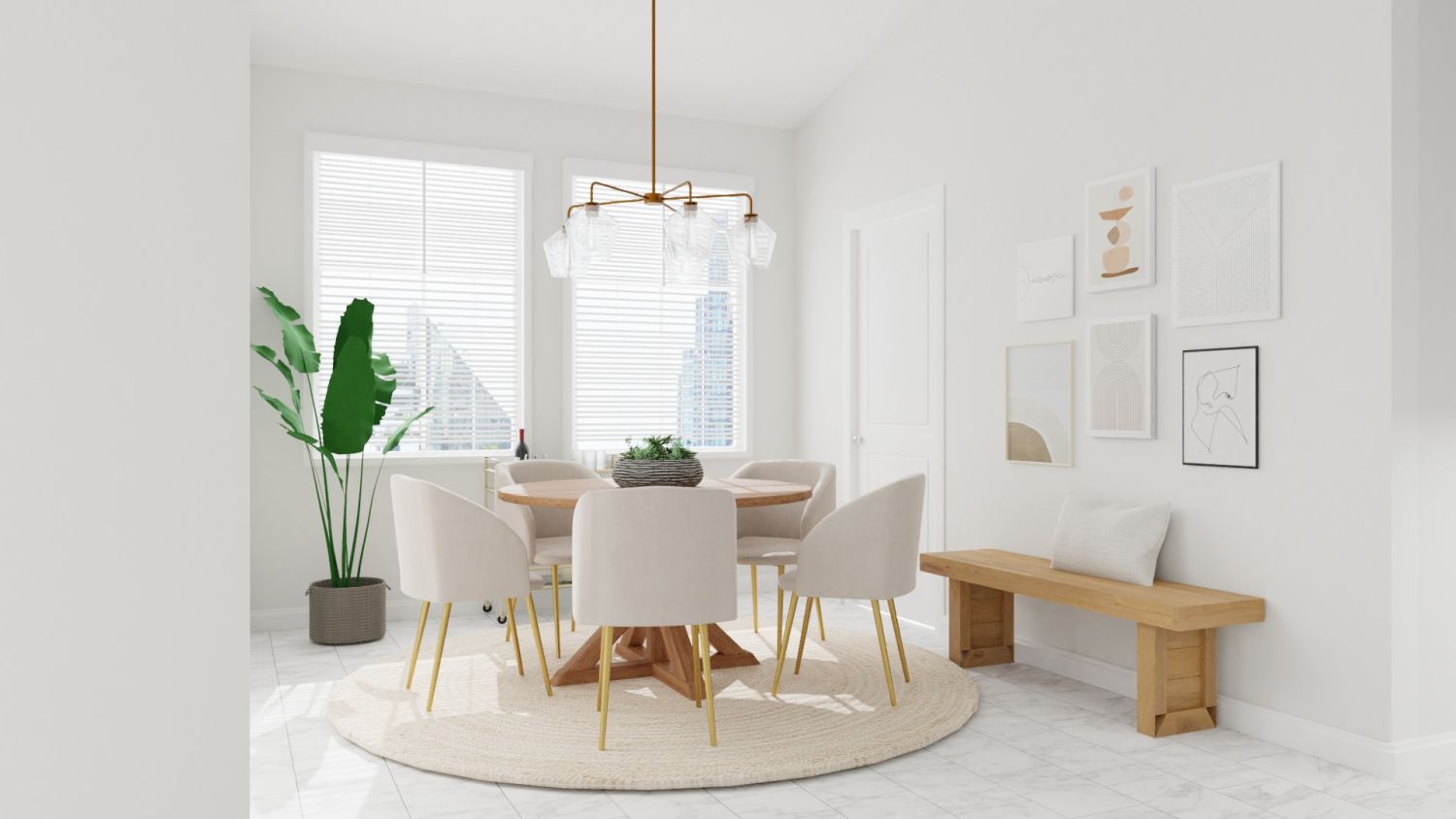 To make your room look bigger, swap the traditional rug shape for an oval or rounded one. Applewhite explains that oval or round rugs don't define the floor space like a rectangular rug would typically do, giving the illusion of more space. And an abstract-shaped rug will also do the trick. Our designers have been crushing on the Lattice Frieze Area Rug, Article's Crush Dove Gray Rug and Wayfair's Mistana Hillsby Oriental Rug. 
3. Bring Storage Space Vertically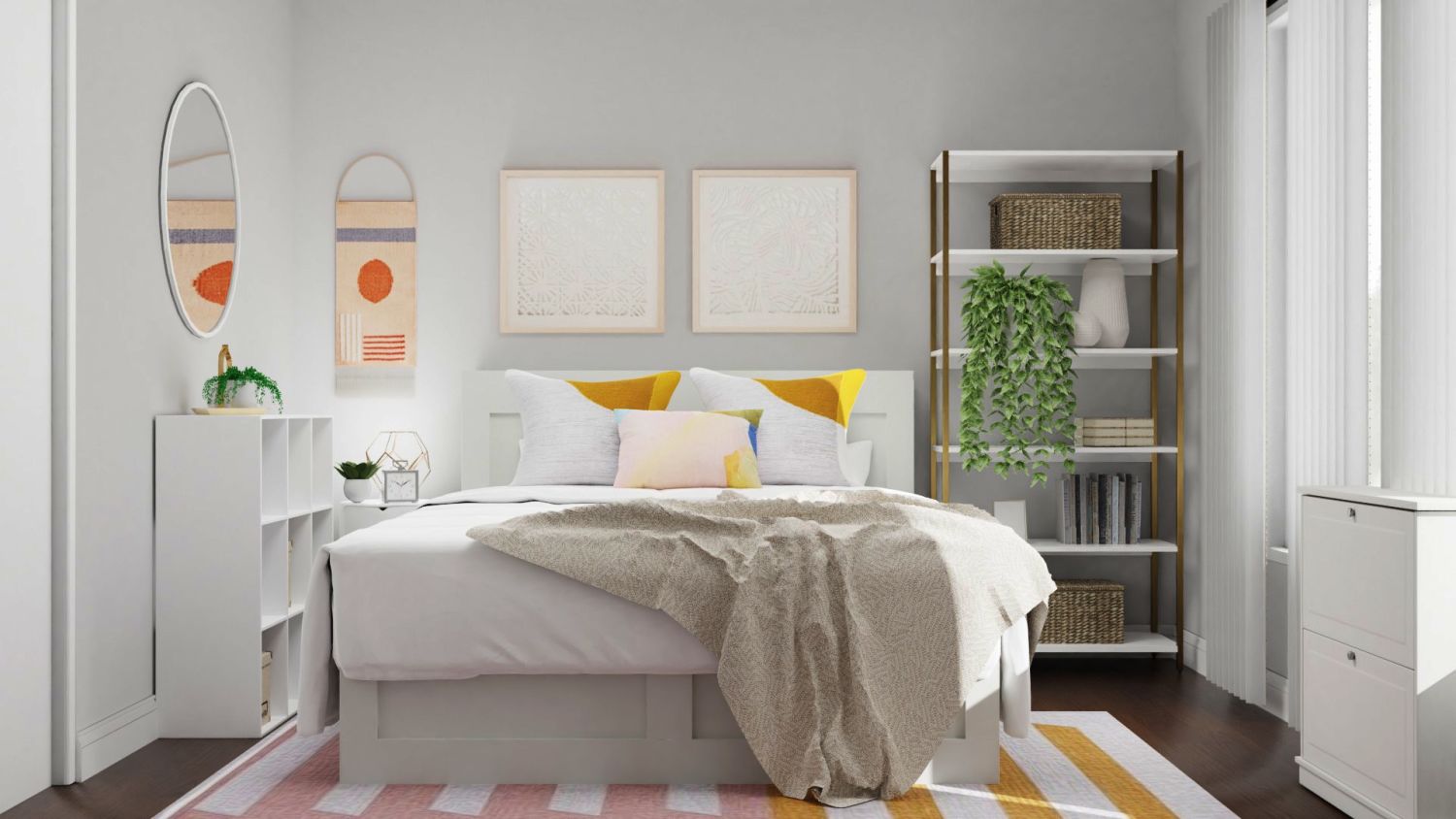 We often don't think about our walls as space for storage. However, when trying to make a room look bigger, moving storage up can save space and open up the room. "Bring storage up vertically sing clothes hooks, wall-mounted shelves, and other options," suggests Lauren Kokenes, Designer. As you choose furniture, making sure you pay attention to things like furniture legs to avoid any bulk visuals around the floor can make a huge difference in how the space looks. 
Some of our favorite furniture to save space:
4. Use Glass Tops for Tables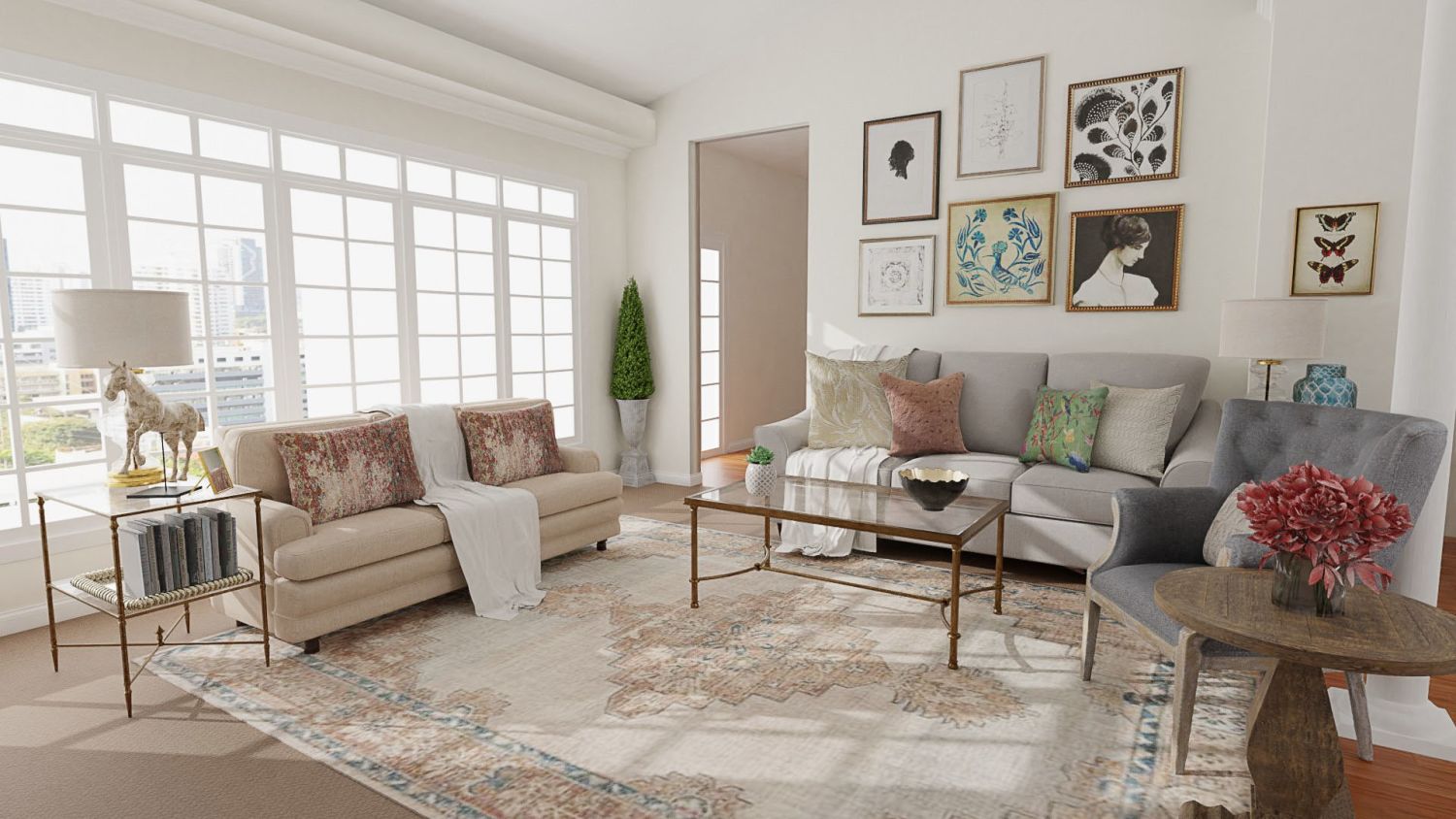 "Where appropriate, use glass tops for coffee, end, and console tables to let the eye see through them and allow light to pass. This way, you're not cutting off the visual flow of the room," recommends Kokenes. Glass top tables are quite popular for dining rooms and living rooms, instantly making the rooms look bigger. Bonus tip, look for glass tables that have beveling as these will behave similarly to mirrors and reflect light coming into the room.
Some of our favorite glass top tables: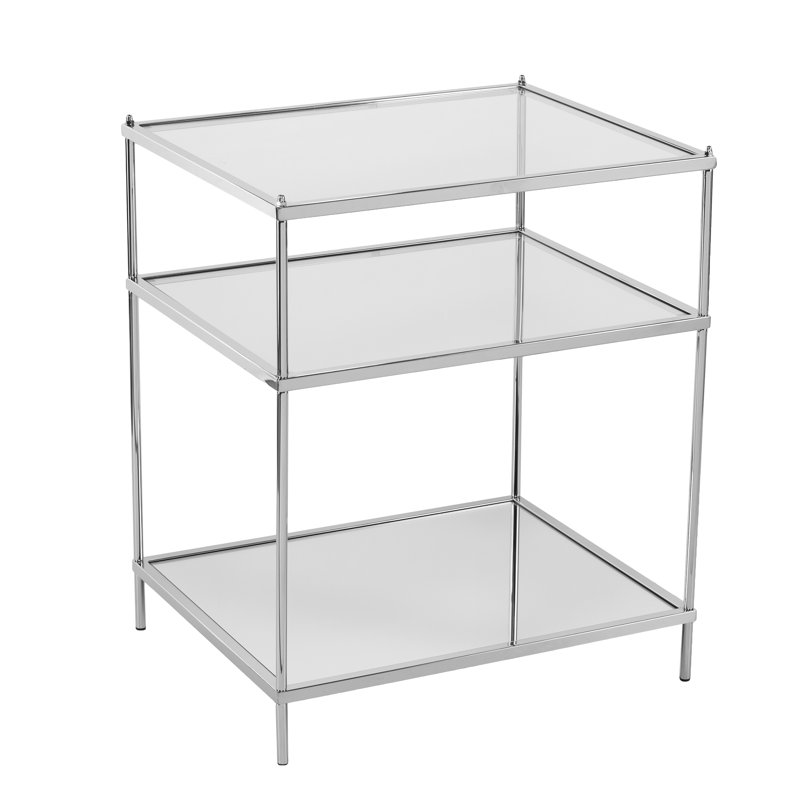 This simple and sleek Willa Arlo Glass Top End Table is the perfect addition to any small living room. It's small footprint, shelves and glass make it ideal.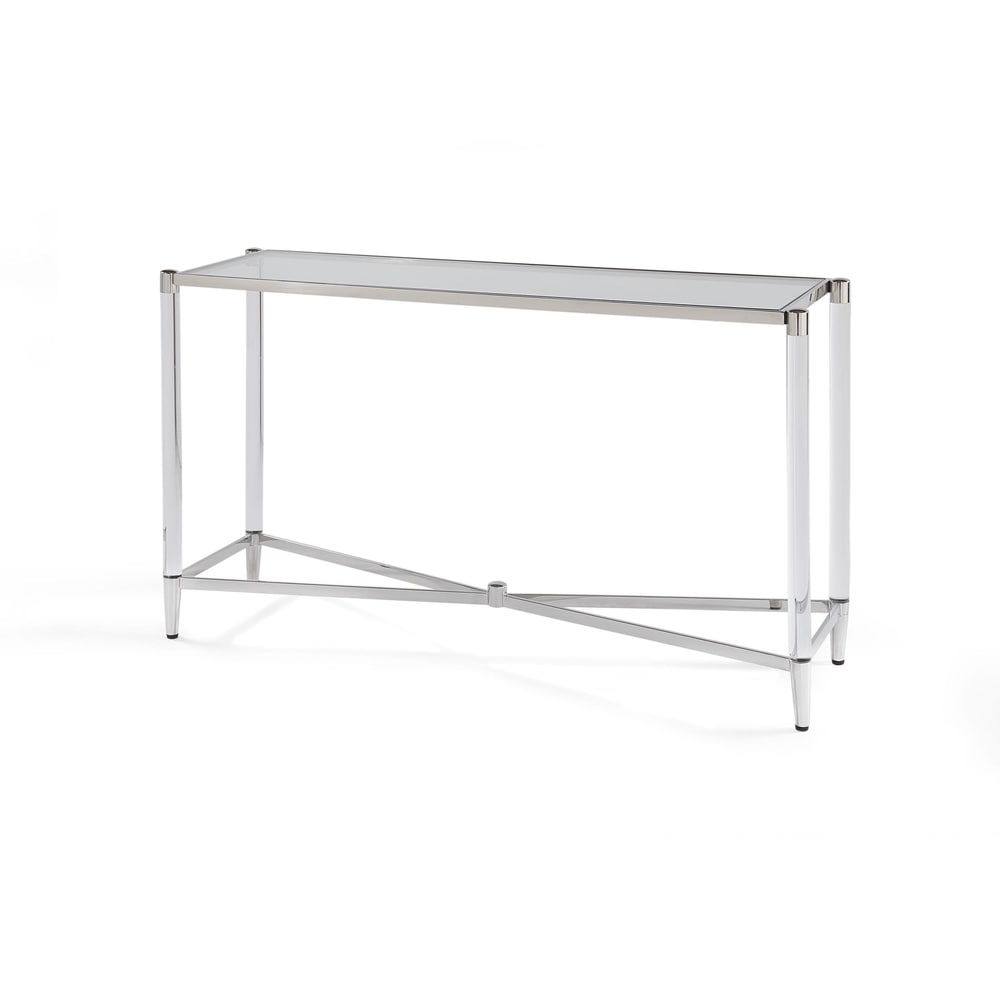 This Marilyn Glass Top and Steel Base Console Table would be a great addition to any front entry or behind a sofa. It's acrylic look lends a more modern touch to a room.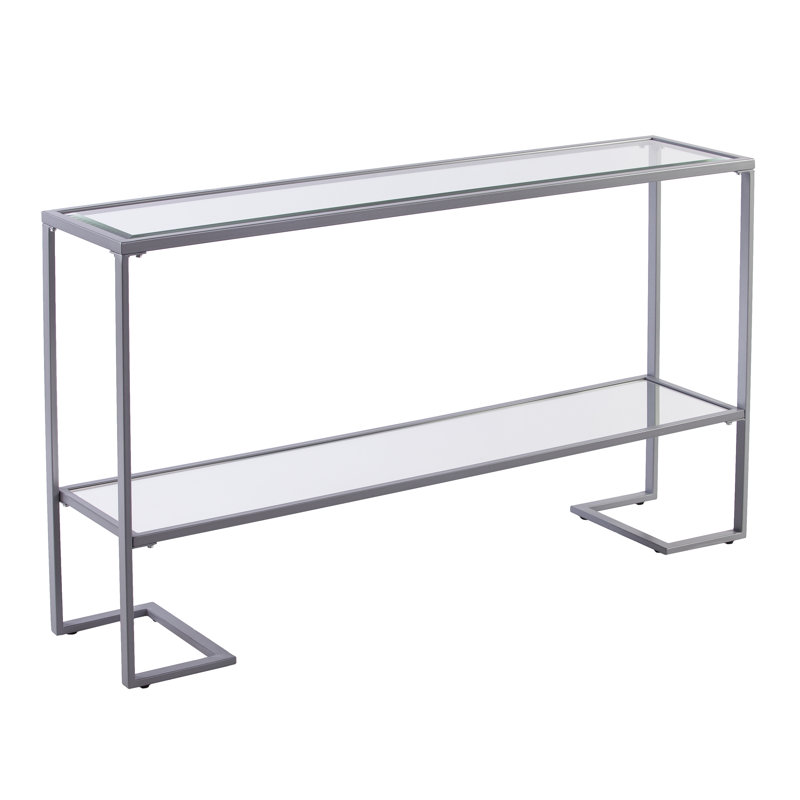 This Joss and Main Xavier52 Console Table adds nice lines and visual interest to a small space. The shelf also adds practical storage. 
5. Keep Paint Colors Neutral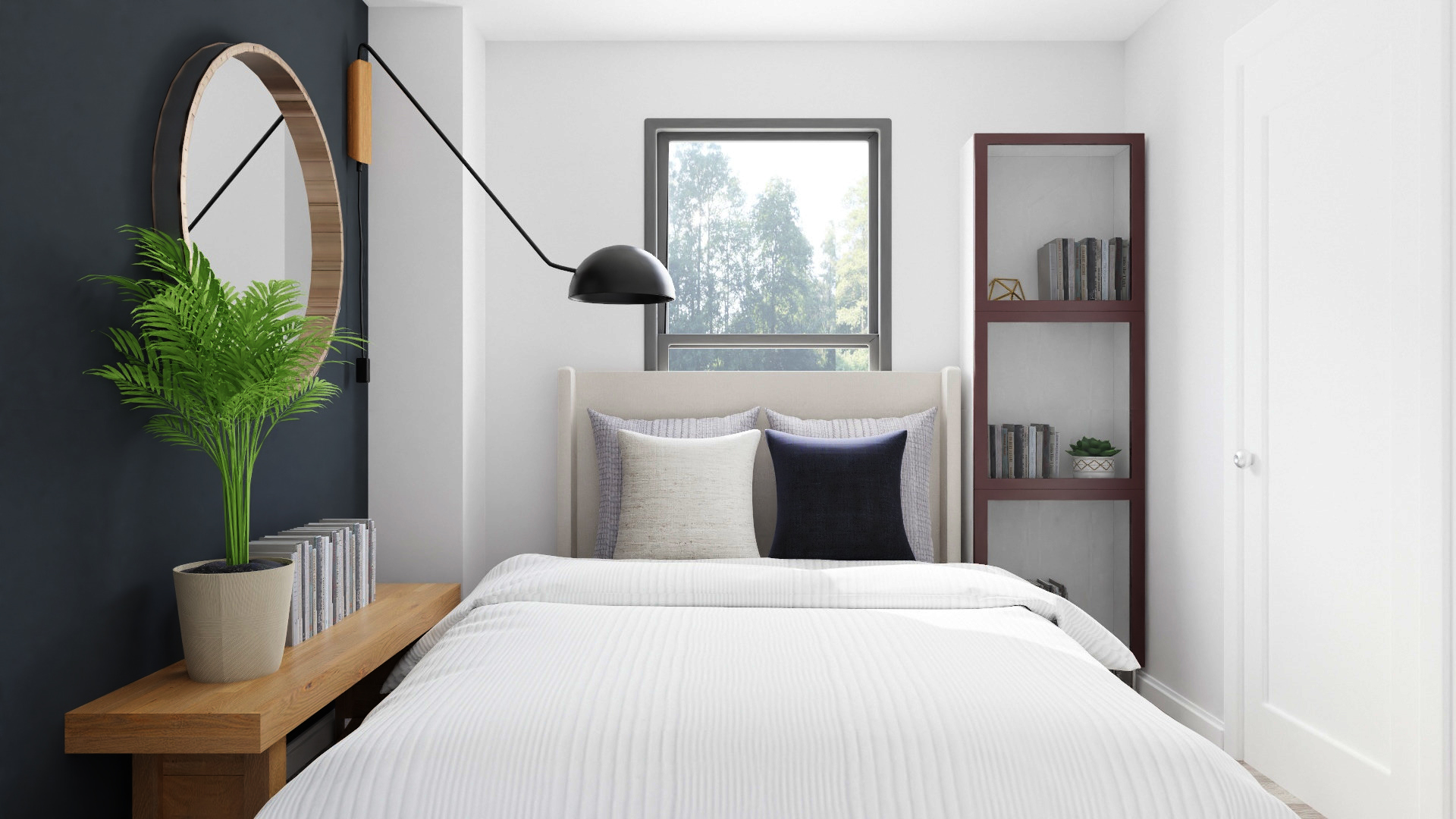 Another instant way to make a room look bigger is by changing the paint color. Try to a neutral palette. While light colors will give the illusion of wider space, don't limit your paint options. Virtually any solid color you choose, including dark blues and greys, can help a room look bigger than it is. The best way to enlargen a small space using paint, is to apply dark paint colors on walls that receed. This will help add depth into the room. 
Some of our favorite neutral colors:
As you can tell, making a small room look bigger is all about playing with lighting and proportions. Try to look at your walls and vertical space as an asset to declutter and keep the floor easy on the eyes. If you need help on how to make a room look bigger, start a project today and work with one of our talented Interior Designers to turn your small room into a Zen-like masterpiece.