Dining Room Design Ideas
The Best Dining Tables You Can Find for Every Budget
Having a comfortable dining table is essential to any home. For eating, talking, doing homework, and more, the dining table is the center of your living room. Choosing the perfect dining table to fit your space is all about picking the right size, shape, and style. So, whether your home is modern and open or traditional and classic, we're sure you'll find the perfect dining table to complete your space in this list. 
Best Dining Room Tables for Small Spaces

The number one thing when choosing a dining room table is the space you have. The best dining table for small spaces is one that adapts to your needs. Whether you need seats for two or four people, a small dining table set with stools that can fit under will always give you the maximum space and versatility. Here are our favorite dining tables for a small dining room.
Best Budget-Friendly Dining Tables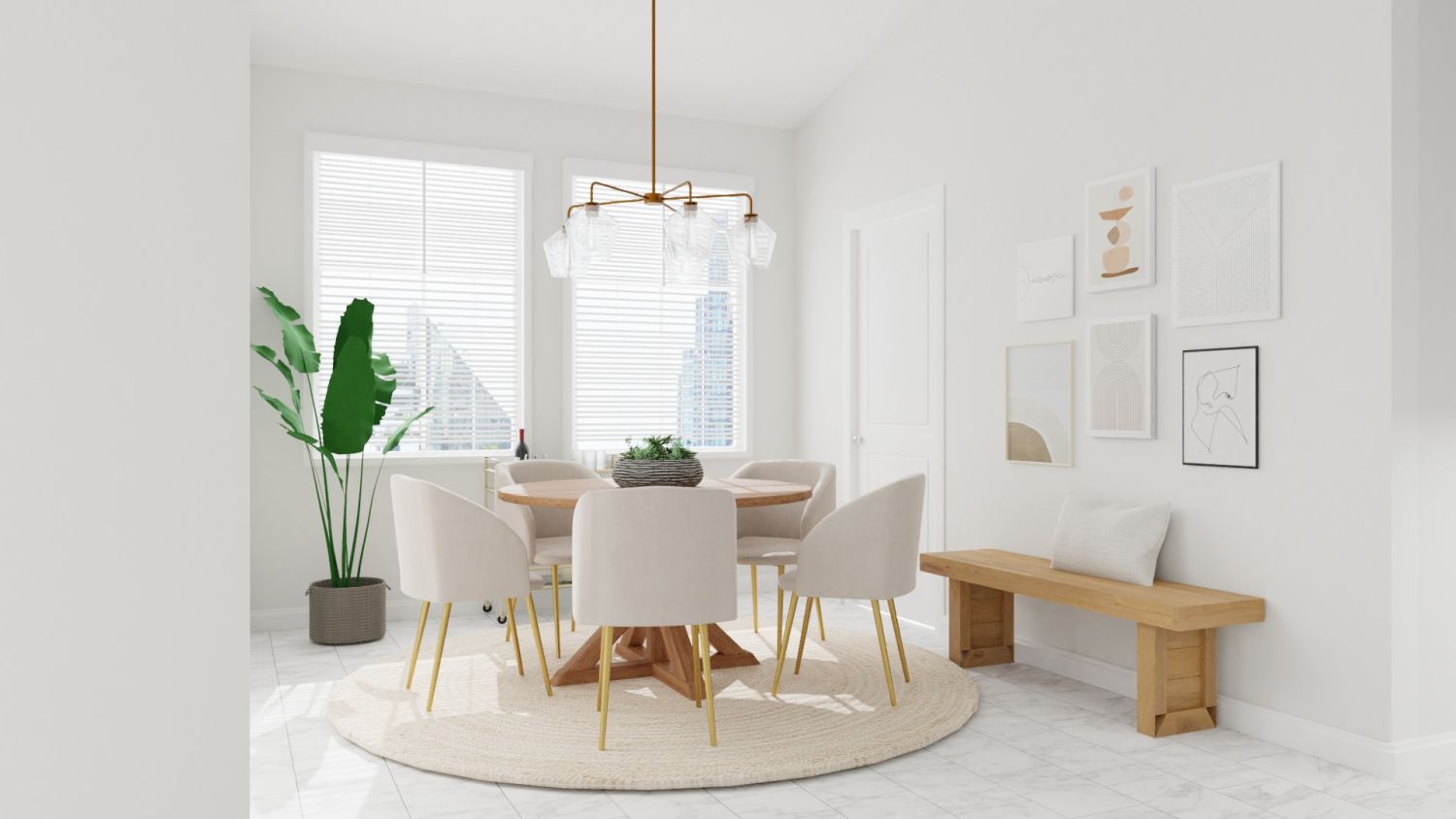 When it comes to finding the best dining tables for your space, your budget will play a significant role in narrowing down your options. Luckily, you can find a stone top dining table for under $500. Plus, it's easy to find a glass top round dining table under $1,000. Or, you can easily splurge in a Pottery Barn Toscana Table that retails for a bit under $2,000. No matter your budget, here are some ideas to help you get started.
Under $500
| | | |
| --- | --- | --- |
| | | |
| The Westelm Wren Bistro Table is the perfect addition to a modern living room and dining room area that can work as an entertainment table as well.  | Another favorite is the Westelm Box Frame Drop Leaf Table because of its versatility, you can expand it to fit whatever needs. Keep it small for yourself and open for guests. | For a cozy and stylish dining spot then the Pottery Barn Rae Marble Bistro Table will bring a Parisian coffee shop to your home, making quite the statement. |
Under $1,000
| | | |
| --- | --- | --- |
| | | |
| One of the best Anthropologie dining tables is the Quillen Marquetry Dining Table for its striking features making it the center of attention in your dining room, giving it a contemporary feel. | If you have a large dining room area, the Pier1 Bradding Natural Stonewash Dining Table will become the center of all family reunions and special occasions.  | For an indoor or outdoor dining area, the IKEA Moeckelby Table Oak will transform the space instantly, infusing it with a modern farmhouse style and design.  |
Under $1,500
Under $2,000
When looking for the best dining tables, it's important to consider the style you're looking for in the room. Start your project today and talk to one of our designers to help you decorate your dining room with the best dining room table to add an exciting accent to your room. Check out our pricing plans to get started.