Style & Design
Become Your Personal Barista with Your Own At-Home Coffee Station
So long are the days of driving to your local coffee shop for that morning cup of joe. Instead, walk to your kitchen and enjoy a blissful morning from your at-home coffee station. From rolling carts to open shelves and DIY projects, these are some of the most versatile and fun ways to transform your home into a cute coffee shop.
For Small Spaces: A Coffee Cart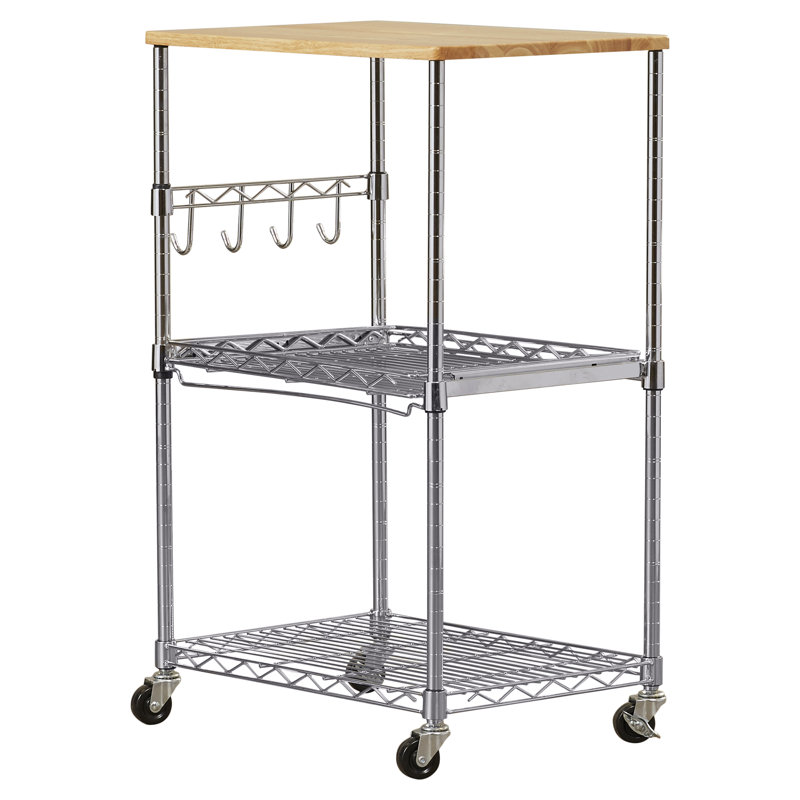 If space is limited, you don't have to give up on your coffee station dream. Instead, opt to turn a traditional kitchen cart into a mobile station to brew your morning coffee. A functional and straightforward idea that helps you store your favorite mugs, coffee machine, and supplies altogether. 
We love the Wayfair Kitchen Cart, featured above because it gives us the flexibility to arrange our coffee station with baskets and trays.
For Modern Styles: The Colorful Coffee Station
Make your coffee station the center of attention in your kitchen or dining room area. Repurpose or find an old colorful dresser to use as your kitchen tabletop for your coffee station. Then, use a few wall shelves to organize your supplies, coffee mugs, and add personality using decor accents. 
A 2-door cabinet like this one from Target (pictured above), will add a splash of color to any room without feeling too overpowering. The wood metal shelves create an excellent contrast and keep your spay looking modern and organized.
For Farmhouse Style: The DIY Coffee Station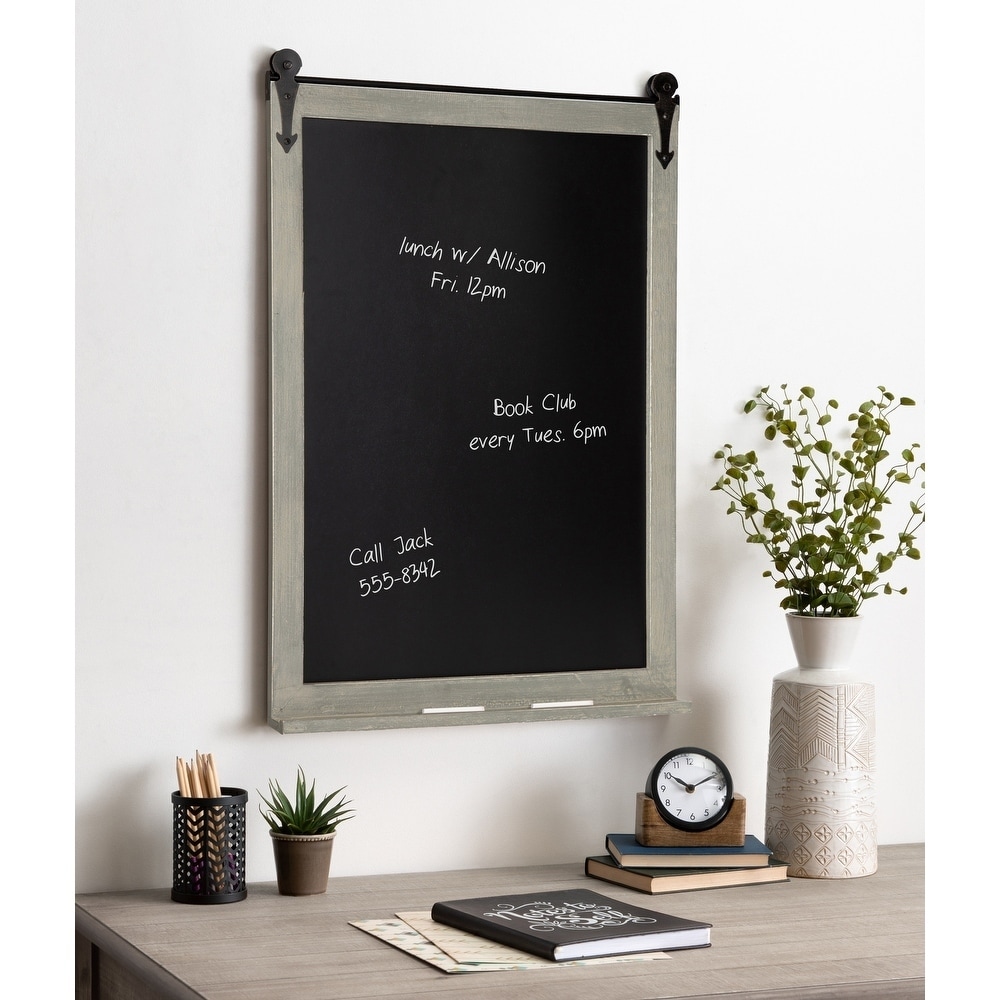 If you're going for that rustic, farmhouse style coffee station that also looks like a DIY project, then a few pieces are all you'll ever need. A classic chalkboard, like the one from Overstock pictured above, can give you that rustic look you want. Then, add either a dresser or a rolling cart in front of it to make your coffee stations. Change the menu options, write a motivational quote, or add a to-do list on your board. Be as creative as you want. This will be your new favorite spot in the house. 
For Tiny Kitchens: The Corner Station
Not everyone has the luxury to add a dresser or coffee table to their kitchen area. That doesn't mean you can't have your at-home coffee station. Pick a corner of your kitchen and make that space your coffee oasis. All you need is a mug tree like the one above from West Elm to keep your cups organized. And a few trays to help you keep your supplies together, we love this set from West Elm pictured above. 
For Coffee Lovers: The Coffee Nook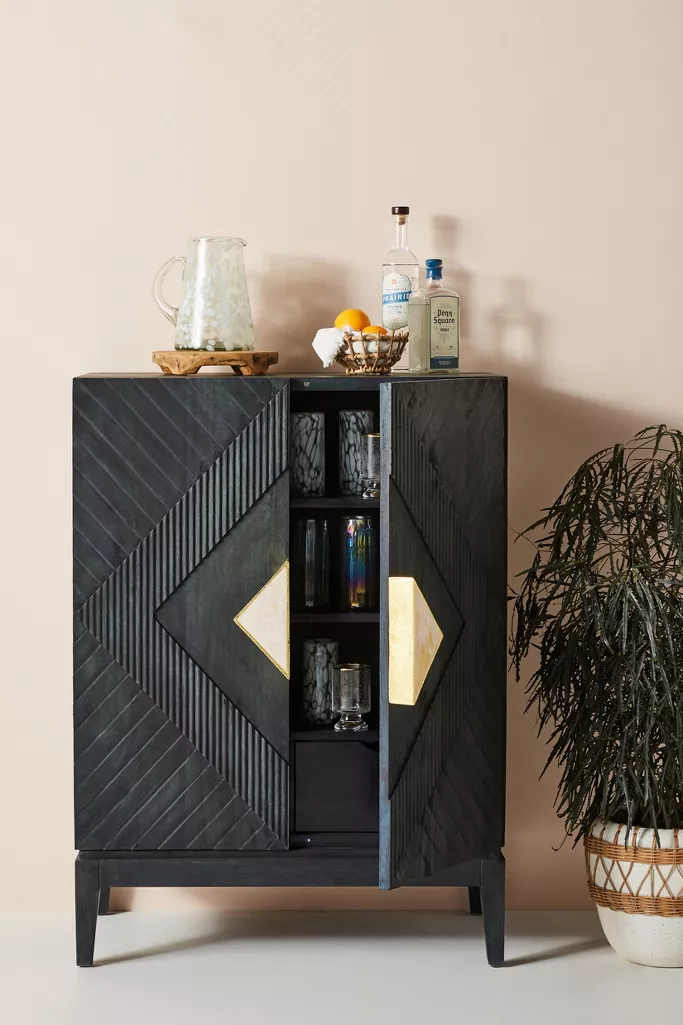 You already love your reading nook. Now you'll want to make it a coffee nook as well. Set up your favorite reading chair, your floor lamp, and a space for your books. Then, add a small cabinet or dresser to fit your coffee machine, a few mugs, and your coffee supplies. Reading time will never be the same. 
We're currently obsessing over this hand-carved cabinet from Anthropologie, pictured above. It's the perfect addition to your coffee nook. You can easily display your favorite mugs and machinery on the top and hide away the rest of utensils and supplies, so you keep the space clutter-free. 
Create Your At-Home Coffee Station
Of course, there are many variables to consider when creating your at-home coffee station: the room, style, and decor accents you can add. After all, the last thing you'd want is to disturb the beautiful style you've already created for your home. If you're dreaming about your mini coffee shop at home, start a project today. Our designers will work with you and take a look at the furniture you have in place to make sure the pieces you choose match perfectly. Trust us, your morning coffee routine will never be the same once you have your personalized coffee station.