Style & Design
Become Your Personal Barista With These At-Home Coffee Station Ideas
So long are the days of driving to your local coffee shop for that morning cup of joe. Instead, walk to your kitchen and enjoy a blissful morning from your at-home coffee station. Adding in coffee stations is not only cute but also helps add functional zones into your home (and let's not forget all the money it'll help you save!). With so many fashionable coffee mugs, coffee makers and accessories to display, we're sharing a few of our favorite ways to display your soon-to-be-favorite station. These are some of the most versatile and fun ways to transform your home into a cute coffee shop from rolling carts to open shelves and DIY projects.
For Small Spaces: A Coffee Cart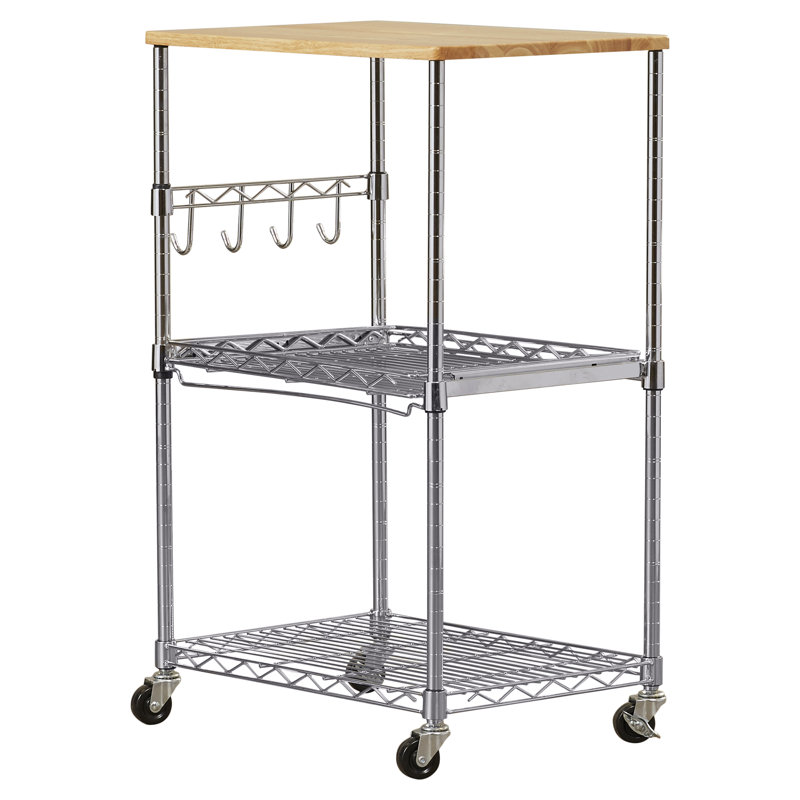 If space is limited, you don't have to give up on your coffee station dream. Instead, opt to turn a traditional kitchen cart into a mobile station to brew your morning coffee. A functional and straightforward idea that helps you store your favorite mugs, coffee machine, and supplies altogether. 
We love the Wayfair Kitchen Kart featured above because it gives us the flexibility to arrange our coffee station with baskets and trays.
For Modern Styles: The Colorful Coffee Station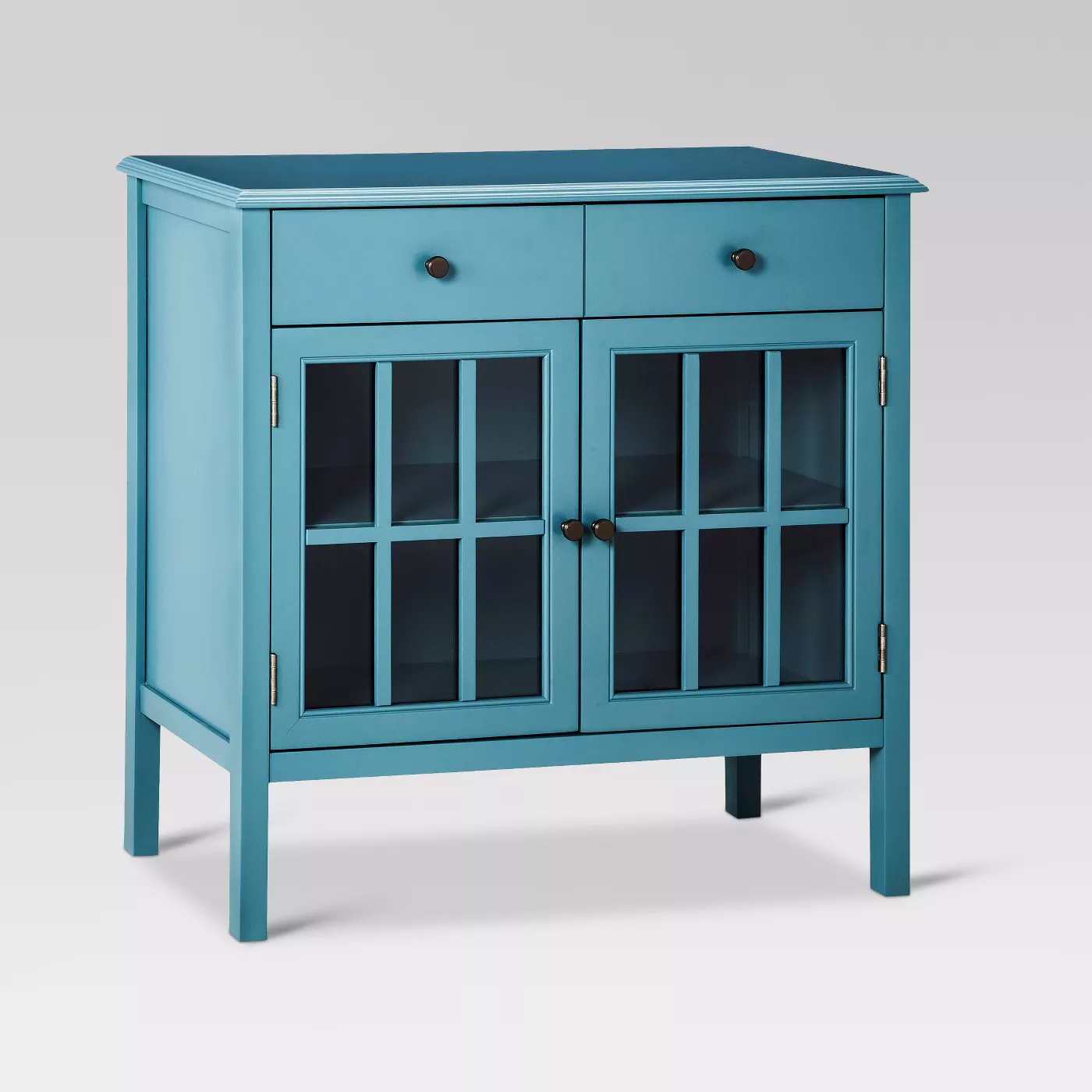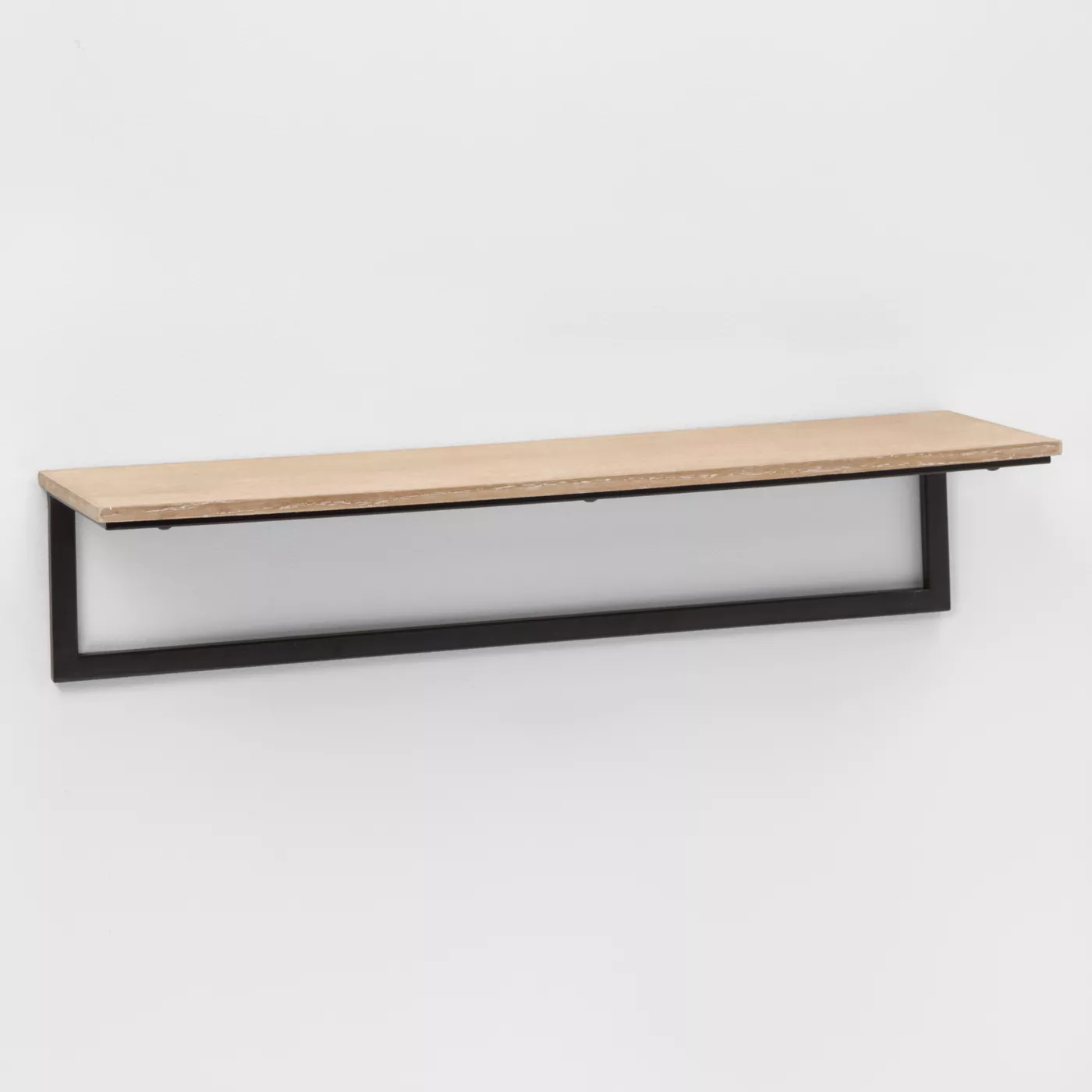 Make your coffee station the center of attention in your kitchen or dining room area. Repurpose or find an old colorful dresser to use as your kitchen table top for your coffee station. Then, use a few wall shelves to organize your supplies, coffee mugs, and add personality using decor accents. 
A 2-door cabinet like this one from Target (pictured above) will add a splash of color to any room without feeling too overpowering. The wood metal shelves create an excellent contrast and keep your spay looking modern and organized.
For Farmhouse Style: The DIY Coffee Station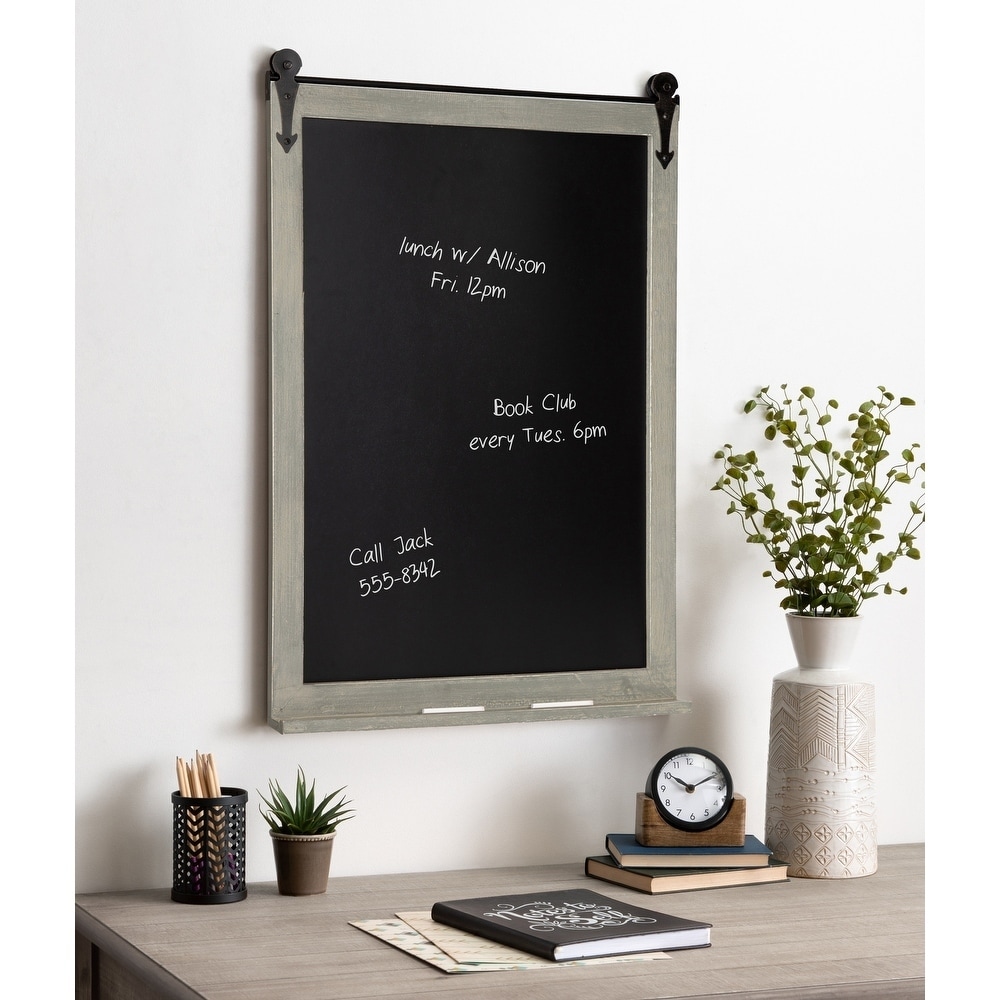 If you're going for that rustic, farmhouse style coffee station that also looks like a DIY project, then a few pieces are all you'll ever need. Like the one from Overstock pictured above, a classic chalkboard can give you that rustic look you want. Then, add either a dresser or a rolling cart in front of it to make your coffee stations. Change the menu options, write a motivational quote, or add a to-do list on your board. Be as creative as you want. This will be your new favorite spot in the house. 
The best part about these chalkboards is that you can move them anywhere you want. Place them behind your bar cart in the kitchen, move them to your coffee corner by the living room, or try to find a small one that can fit under your cabinet.
For Tiny Kitchens: The Corner Station
Not everyone has the luxury to add a dresser or coffee table to their kitchen area. That doesn't mean you can't have your at-home coffee station. Pick a corner of your kitchen and make that space your coffee oasis. All you need is a mug tree like the one above from West Elm to keep your cups organized. And a few trays to help you keep your supplies together. We love this set from West Elm pictured above. Plus, these adorable trays are great to bring your coffee from the kitchen to the living room sans mess. 
Try to use a larger tray to frame your coffee-station area. This will help you measure the space you have available better, and it will help you figure out what kind of accessories you can add. These coffee stations work best with a French press, a classic espresso machine, or a single-serve Keurig machine because these are the ones that take up less space.
For Coffee Lovers: The Coffee Nook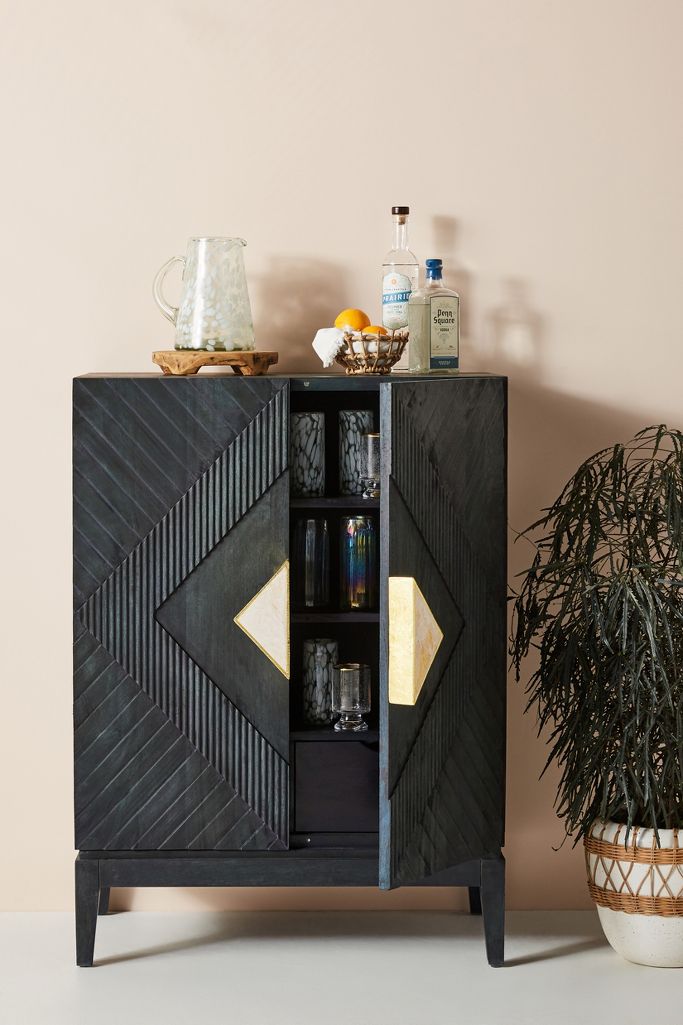 You already love your reading nook. Now you'll want to make it a coffee nook as well. Set up your favorite reading chair, your floor lamp, and a space for your books. Then, add a small cabinet or dresser to fit your coffee machine, a few mugs, and your coffee supplies. Reading time will never be the same. 
We're currently obsessing over this hand-carved cabinet from Anthropologie, pictured above. It's the perfect addition to your coffee nook. You can easily display your favorite mugs and machinery on the top and hide away the rest of the utensils and supplies, so you keep the space clutter-free. It's carved wood design is sure to be the focal point of your nook. 
For Cabinets: Work with What You Have
Maybe the idea of taking up more tabletop space is out of discussion in your kitchen. Well, that doesn't mean you have to give up the idea of having an at-home coffee station. All you need to do is work with what you've got and transform a slim cabinet into your personal coffee station.
Start by stashing all essentials, including your travel mugs and favorite Monday mugs. Be smart about your space and use organizing tools like these coffee cups under cabinet hanging hooks. If you're a Keurig fanatic, consider getting a wall-mounted display for your pods. The idea is to find smart organizing solutions to maximize your shelf space and make the most out of your cabinet.
For Mug Lovers: Showcase Your Collection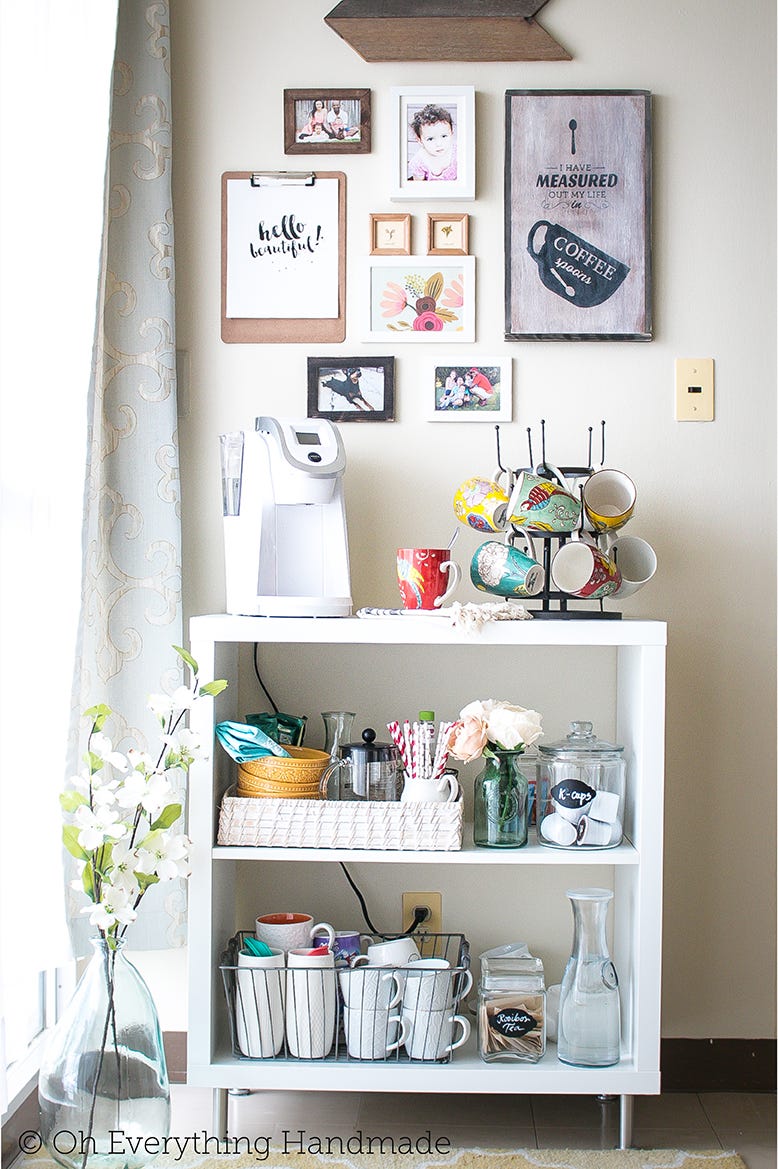 If you're a coffee mug collector, you don't have to hide them in your cabinets anymore. Celebrate your love for coffee mugs and make them part of your at-home coffee station. This is an excellent idea if you have your dedicated coffee nook or if you're using a cabinet or coffee cart. It gives you more space to display your coffee mugs without making the space feel clumsy. 
Set the stage and use a coffee mug holder display as the background for your coffee station. You can choose the ones that you rarely use but love deeply to go in here. They'll serve as artwork, if you will, for your new coffee area. Add a classic rotating mug tree to the top so you can organize your go-to mugs -- these are the ones you use regularly. Lastly, you can add a wired metal basket at the bottom of your coffee cart to keep sugar, cream, and extra coffee mugs organized but still on display.
For Studio Apartments: The Coffee Tray Station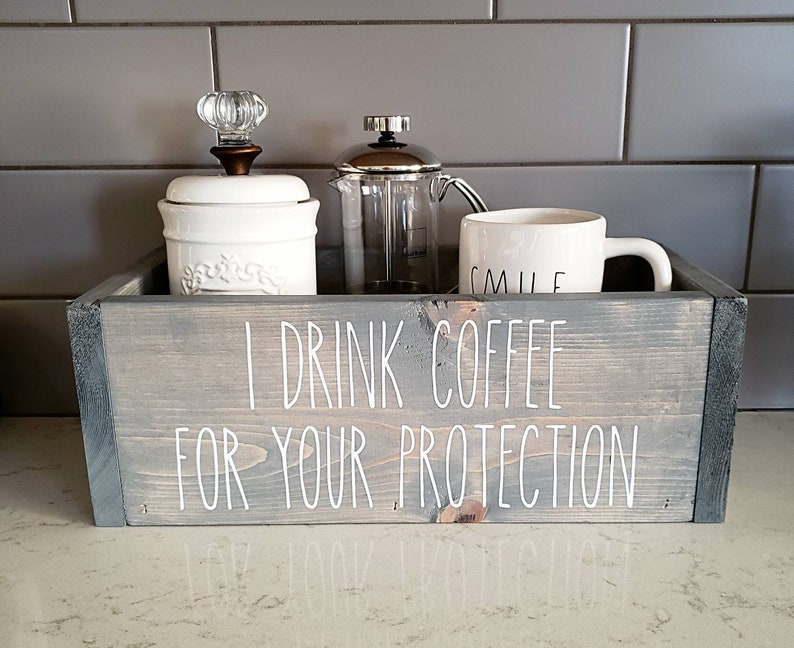 When there's virtually no space to set up a coffee station, you have to get a bit creative. Studio apartments often have very little kitchen space, almost no cabinets, and don't even try to fit a bar cart in there. However, that doesn't mean you have to give up. Remember when you go to a hotel, and usually, the coffee machine is either over the fridge or on a desk corner? Well, you can do something similar. 
With a cute coffee storage box, you can have all your coffee essentials at hand without taking up too much space. This setup is perfect for those who prefer to use a French press or instant coffee, as you won't need much space anyway. A countertop solution for your tiny space is ideal, and you can choose to place it by your nightstand, your desk, or even by your living room's coffee table. Or, maybe if you have enough space to set up a reading nook, this can be those "reading" essentials you keep on the small side table.
Create Your At-Home Coffee Station
Of course, there are many variables to consider when creating your at-home coffee station: the room, style, and decor accents you can add. After all, the last thing you'd want is to disturb the beautiful style you've already created for your home. If you're dreaming about your mini coffee shop at home, start a project today. Our designers will work with you and take a look at the furniture you have in place to make sure the pieces you choose match perfectly. Trust us, your morning coffee routine will never be the same once you have your personalized coffee station.