Living Room Design Ideas
6 Steps to Make A Farmhouse Style Cozy Nook Corner In Any Room
With most of us spending more time than usual at home, having a cozy nook corner devoted to reading, crafting, or meditating makes everything that much more comfortable. Now is the perfect time to pick a small, unused corner of your home and turn it into an inspiring cozy nook that you can enjoy year-round. Follow these steps to create a cozy nook that the entire family will love.
Get this look with Spacejoy Home Decor Services
Let's Start with the Basics- What Makes for A Good Corner Reading Nook?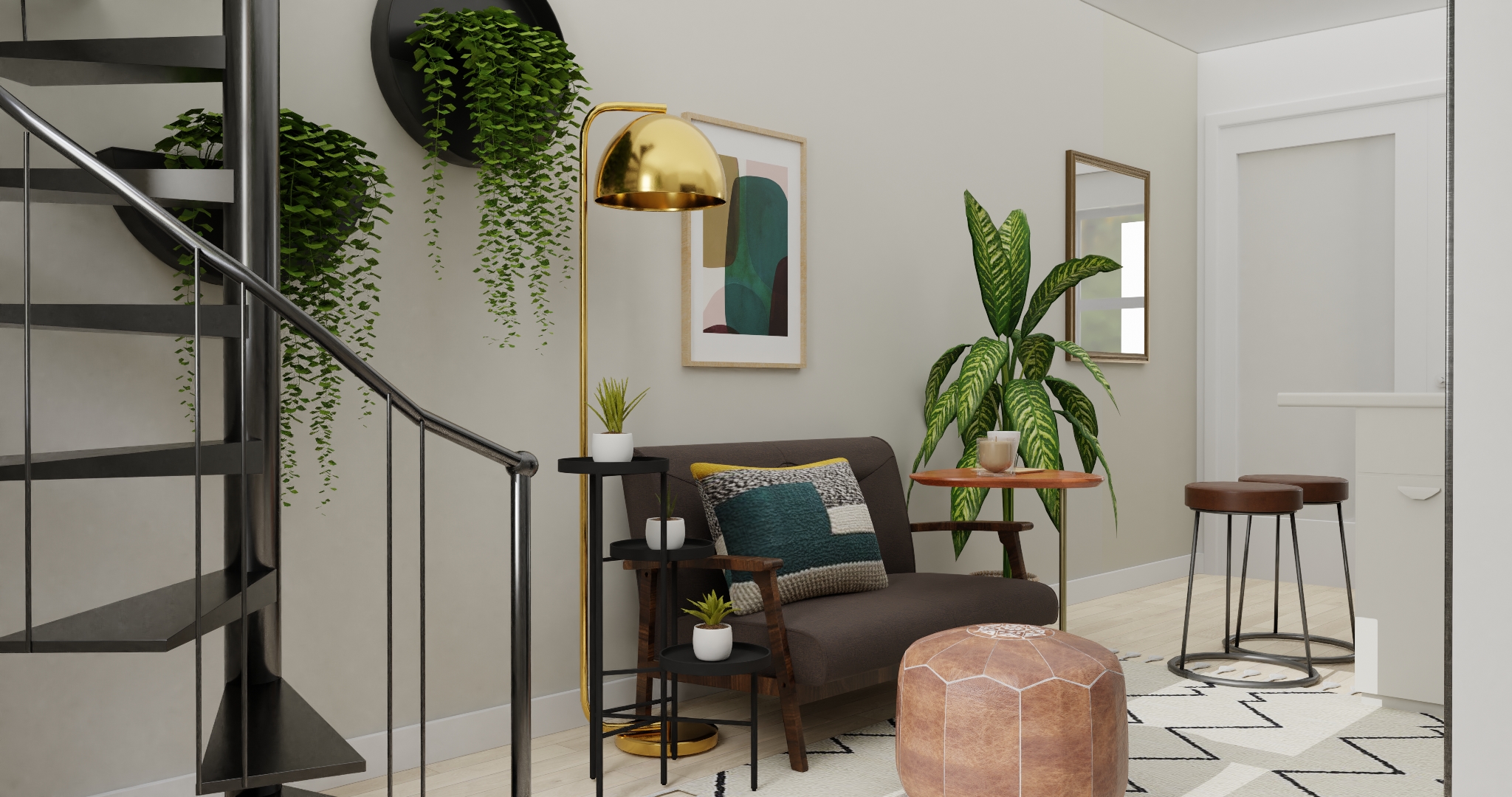 Everyone's needs in their space is different. However, if you are looking to create a cozy ready nook, you'll want to make sure you have a few staple pieces. Spend time looking for a cozy chair or chair and ottoman set that you love for your reading nook.
Since you'll be spending a lot of time in this spot (reading all those romance novels), you'll want to make sure you can get comfortable. Deeper set chairs, where you can tuck your feet when needed or chairs with ottomans will allow you to extend your reading sessions.
Additionally, our designers love to add in a small accent table (perfect to hold tea or coffee) and a great light source. Lastly, a great reading nook is defined by infusing in your personality and meeting your unique needs for the space. Maybe you need more storage or want to place a gallery wall around you. This is the spot to be creative and add in creative touches. Now that we know what qualifies as a great reading nook, let's go through the steps of designing the perfect space for you.
Step 1: Start by Adding Shelves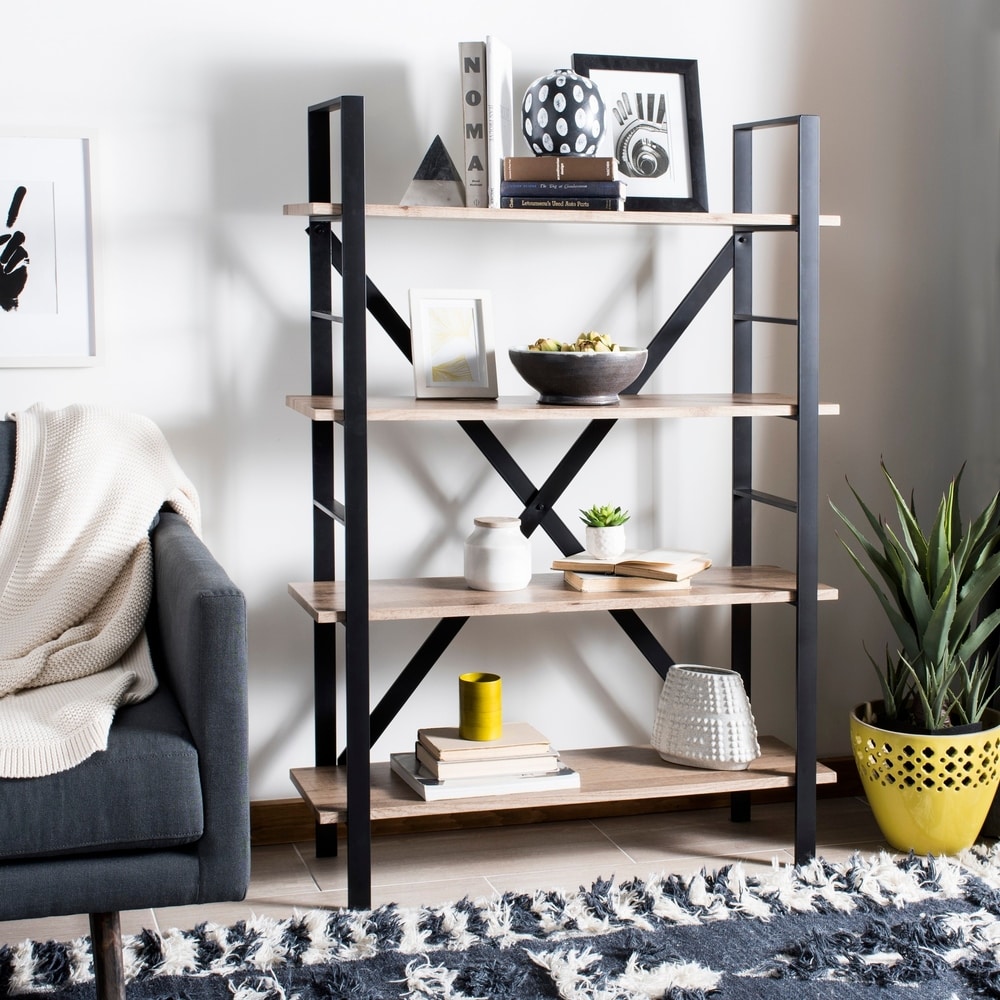 First, let's add some shelves. Whether you use them for books, craft supplies, or other elements, shelves will help maintain your cozy nook organized. Choosing ledge-style shelves will help you save space and make the shelving storage more versatile. If you have children at home, use the lower shelves to add their favorite books, this way, you can both share the space. Then, for the upper sections, pepper in some decorative accents like succulents or vases. 
We love this Overstock farmhouse decor bookshelf with a natural oak finish and black iron. It's the perfect size to fit right behind your reading chair and it has plenty of space to add books, decor accents, and even your favorite plants.
Step 2: Finding the Perfect Nook Chair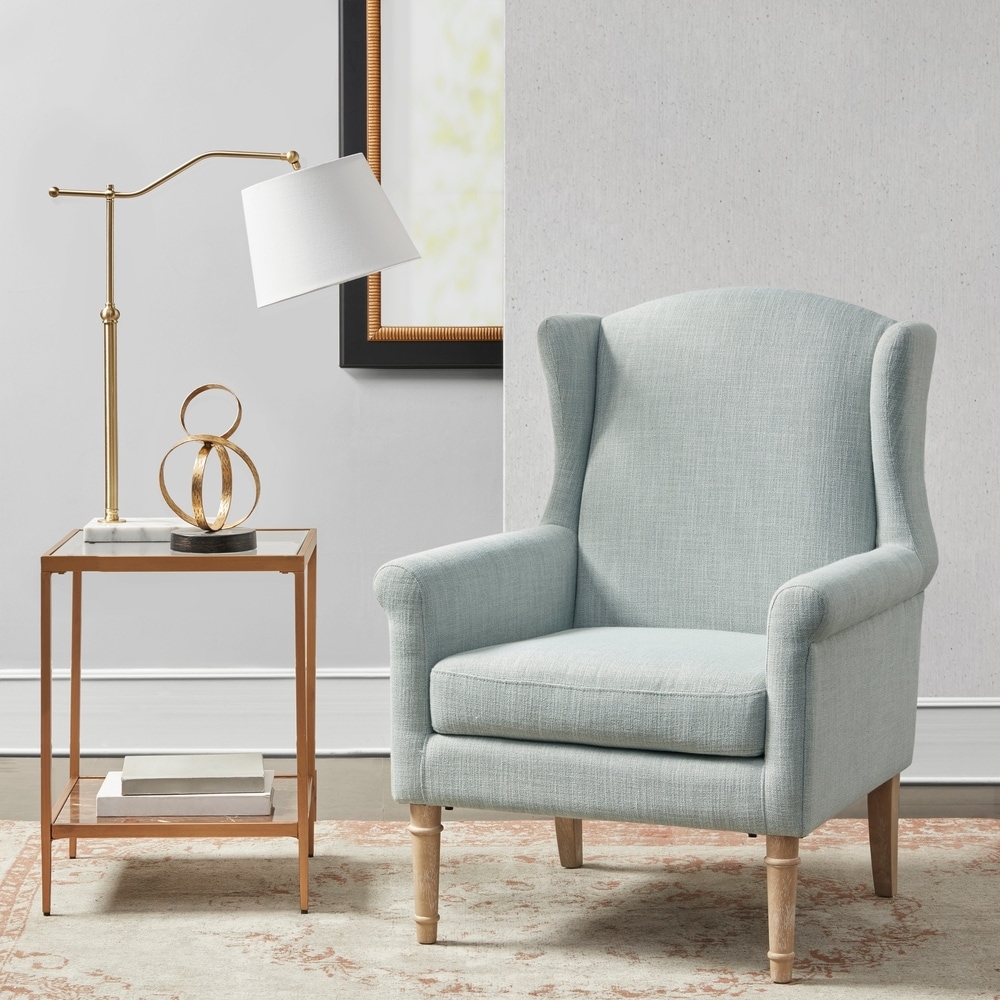 Depending on what you plan to use your nook for, you need to find the perfect seating. If you have hardwood floors or tile, add a round rug to define the space and keep the area soft and cozy. You can choose from poufs and cushions on the floor for casual seating or to invite others into sharing your cozy reading nook with you. Or, you can go the traditional route and find a comfortable reading chair. If you're planning to share the space with your family, and you have room, try adding both options. 
We adore this Martha Stewart Jaxx Light Blue Accent Chair from Overstock for a comfortable chair that screams luxury and style. The soft upholstery lets you have more room for play with pillows and throw accents. 
Step 3: Incorporate Storage Solutions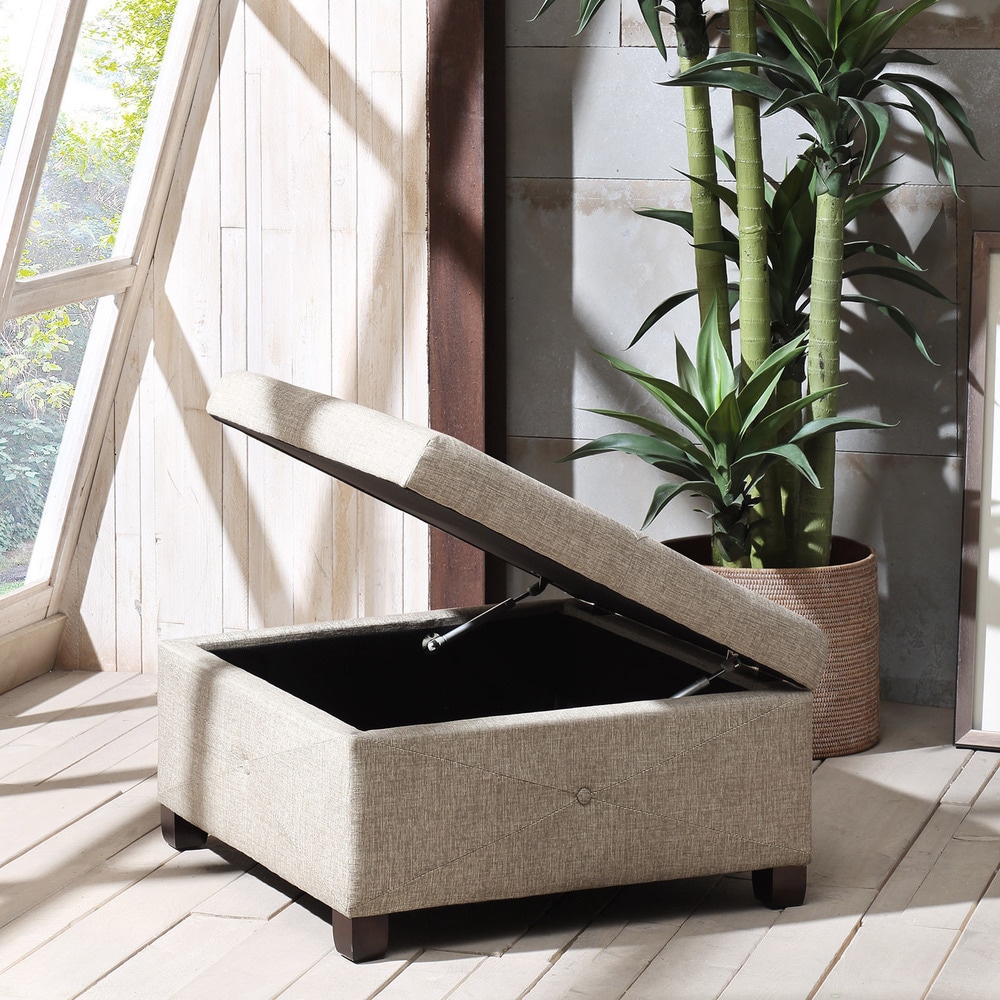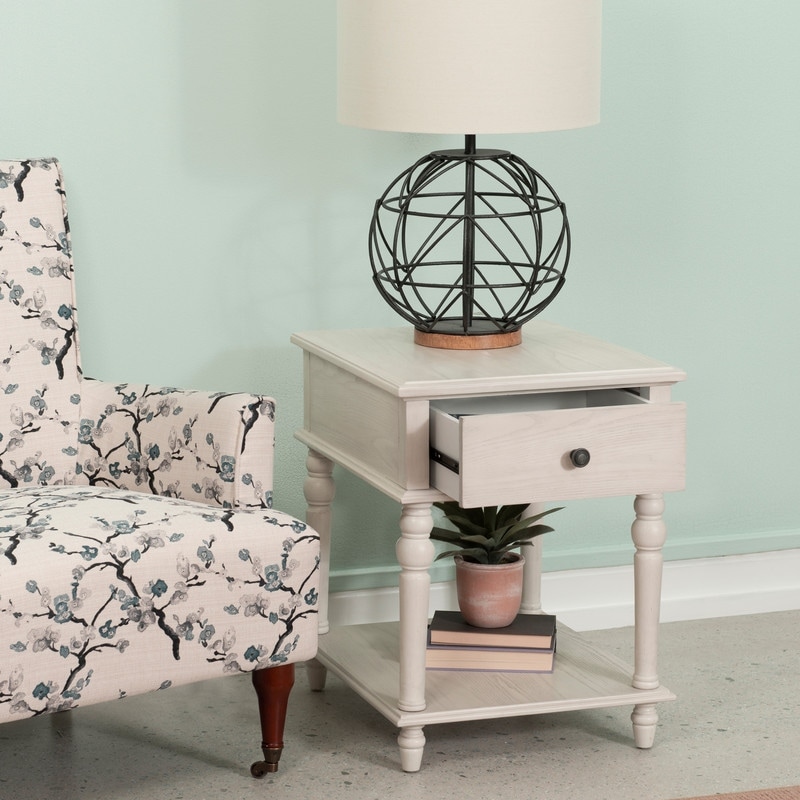 Since your cozy reading nook will soon become everyone's favorite spot in the house, it can clutter quickly. To make sure everything stays in place, investing in multi-purpose storage solutions is very important. Try to find a storage ottoman that serves to store extra craft materials, books, toys, or blankets. If you choose to have a small coffee table or end table next to your chair or pouf, try to find one with a drawer to save your current book or a notebook. 
Complete your cozy nook with this functional Overstock ottoman with storage. If space is limited in your nook area, try this Overstock end table with drawers for extra storage. Both options will help you keep your space organized and your favorite items handy.
Step 4: Finding the Perfect Lighting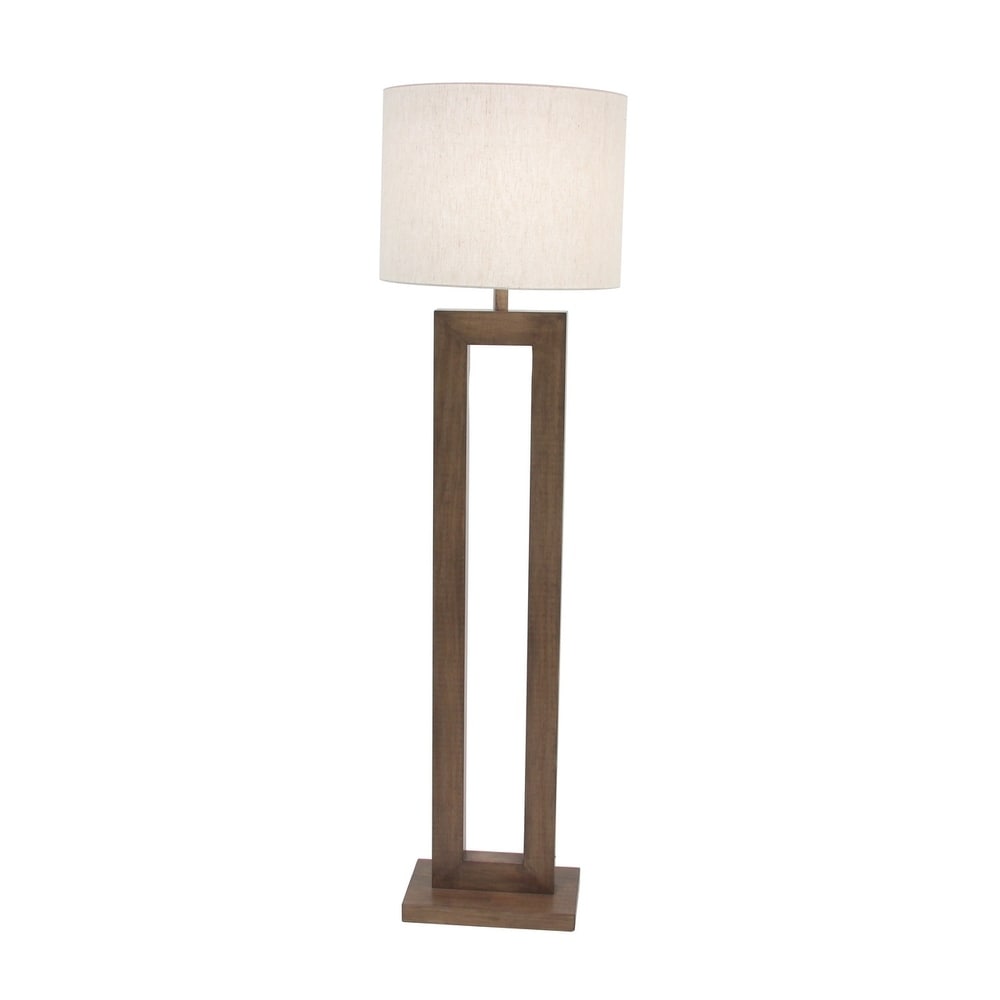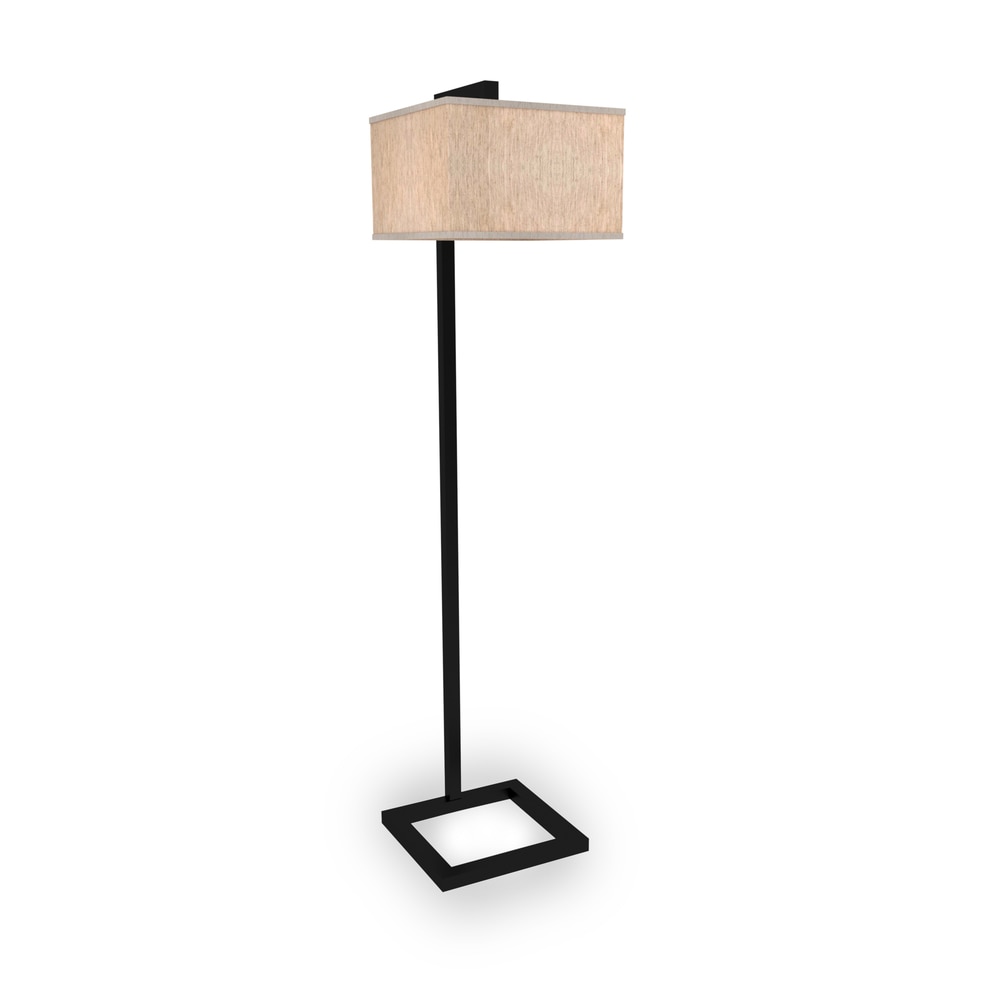 When looking for cozy nook ideas, a common staple to the design is a floor lamps. Floor lamps offer overhead lighting that is perfect for reading, journaling or other self-time activities. A farmhouse style floor lamp can bring cozy lighting and keep the area bright for night reading sessions. For small rooms, try to find a floor lamp you can easily slide under your chair for extra room. These floor lamps have diiffusing shades, casting the perfect amount of light into your nook. Don't be afraid to add a statement lighting piece that will make your nook stand out even more. 


Step 5: Add Cozy Blankets and Pillows for A Super Comfortable Corner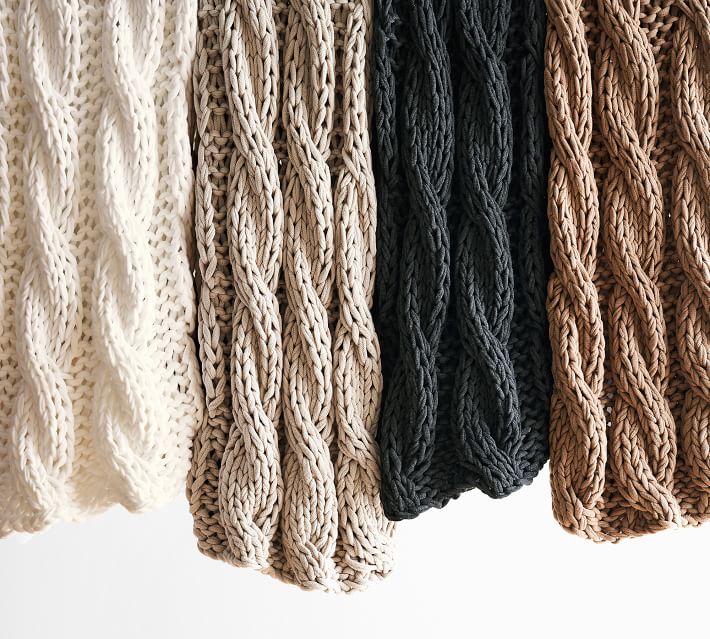 While we may not always have hours to dedicate to reading and enjoying our cozy reading nooks, it's important to allow yourself the chance to get comfortable and enjoy this serene time. Consider adding in a couple cozy throw blankets. We really love knitted blanket styles, since they allow for more airflow and better temperature regulation. They're woven and hand-knitted look, also adds a special feeling to the corner. The Colossal Handknit Throws from Pottery Barn are large, chunky and perfect for curling up in while in your cozy nook.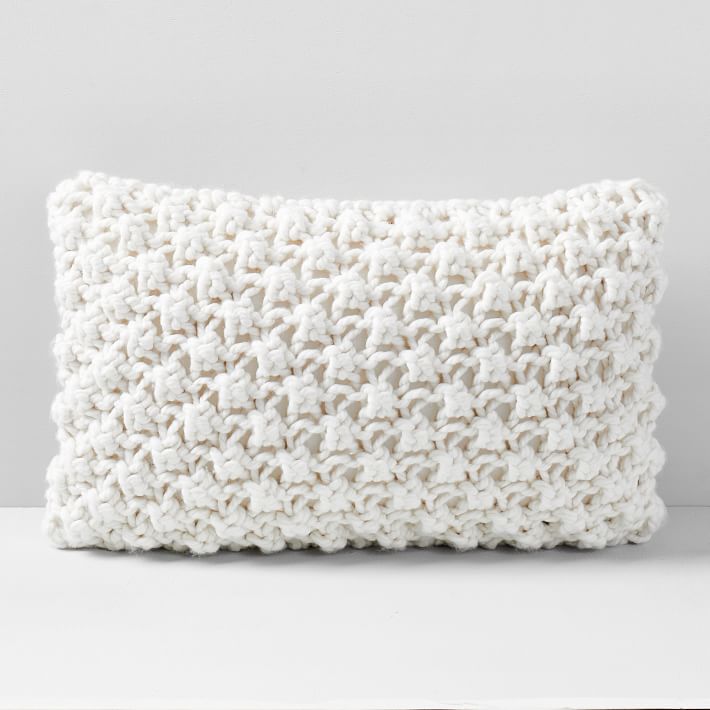 Don't stop with just adding a blanket. Throw pillows, especially lumbar pillows- can add a touch of personality and functionality. Deeper chairs sometimes need added lumbar support to be comfortable for longer reading sessions. Consider looking for a pillow in a 12x20 size, so that it can stretch the width of your reading chair. We love the Bobble Knit Pillow from West Elm. The texture adds an interesting detail and it is sized perfectly for supportive use. 
Step 6: Add the Finishing Touches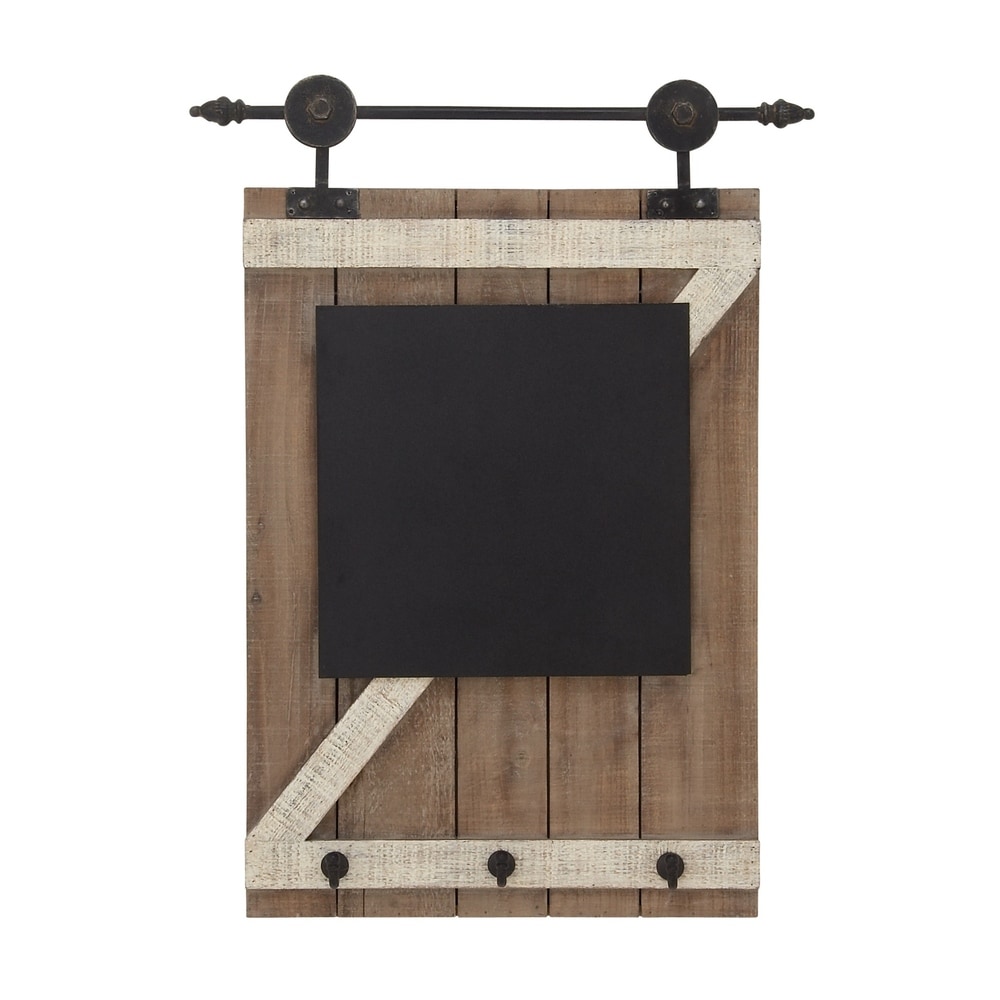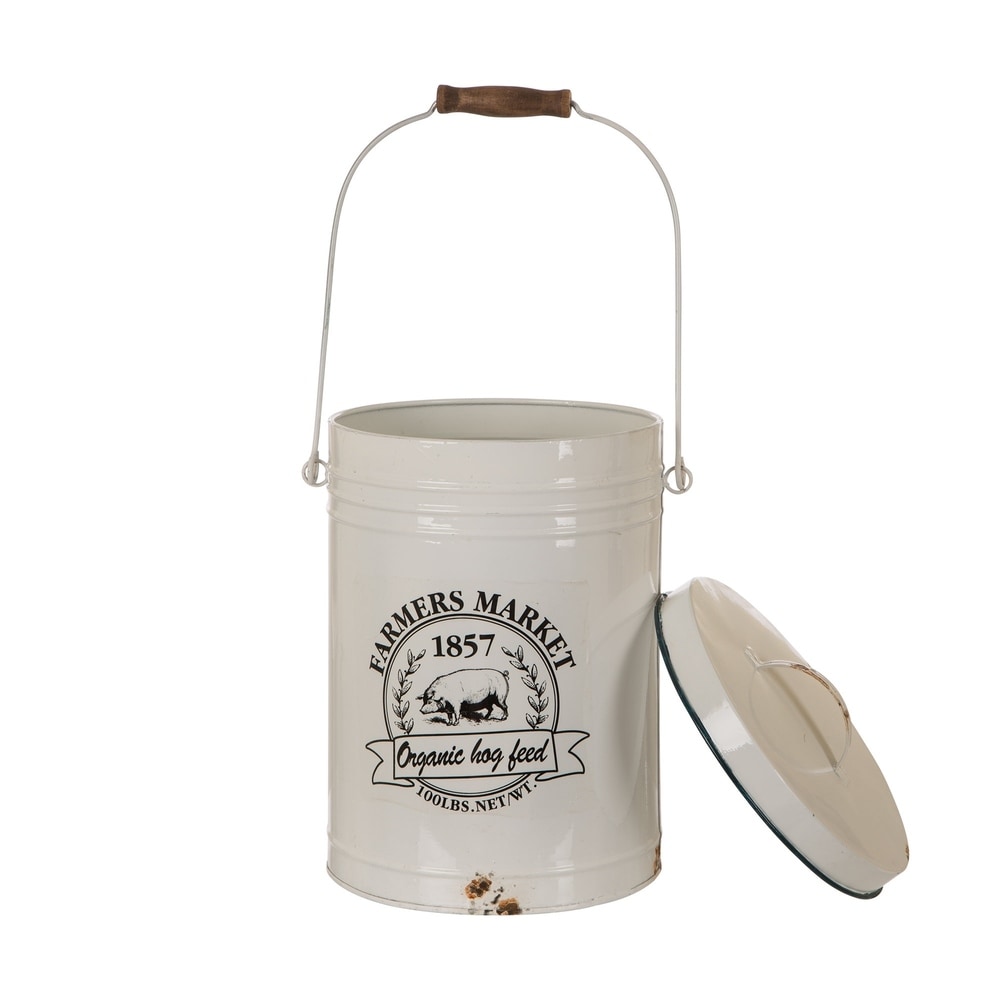 To genuinely create a cozy nook corner, it needs to feel like yours. Add wall art decor, frame your children's artwork, or include a few picture frames you adore. Adding plants, vases, candles or other decorative elements that bring you joy. Think of this area as a mini-version of your living room. Even though it doesn't need as much furniture, you still want it to be equipped with everything you need to feel comfortable.
Try adding a functional element like this Hook Wall Art by Overstock that lets you hang throws or blankets and write your favorite book quotes on the chalkboard. Include some Overstock farmhouse decorative accents like this metal cannister to bring a farmhouse feeling to your nook. If functionality over decorative accents is your preference, a coaster might be more your style. We love the West Elm Misto Coasters for protecting your surfaces and for their stylish finish. Remember that your decor elements can also be functional, so think about items that can serve as shelves, hooks, or storage as well. 
Make Your Cozy Nook with Spacejoy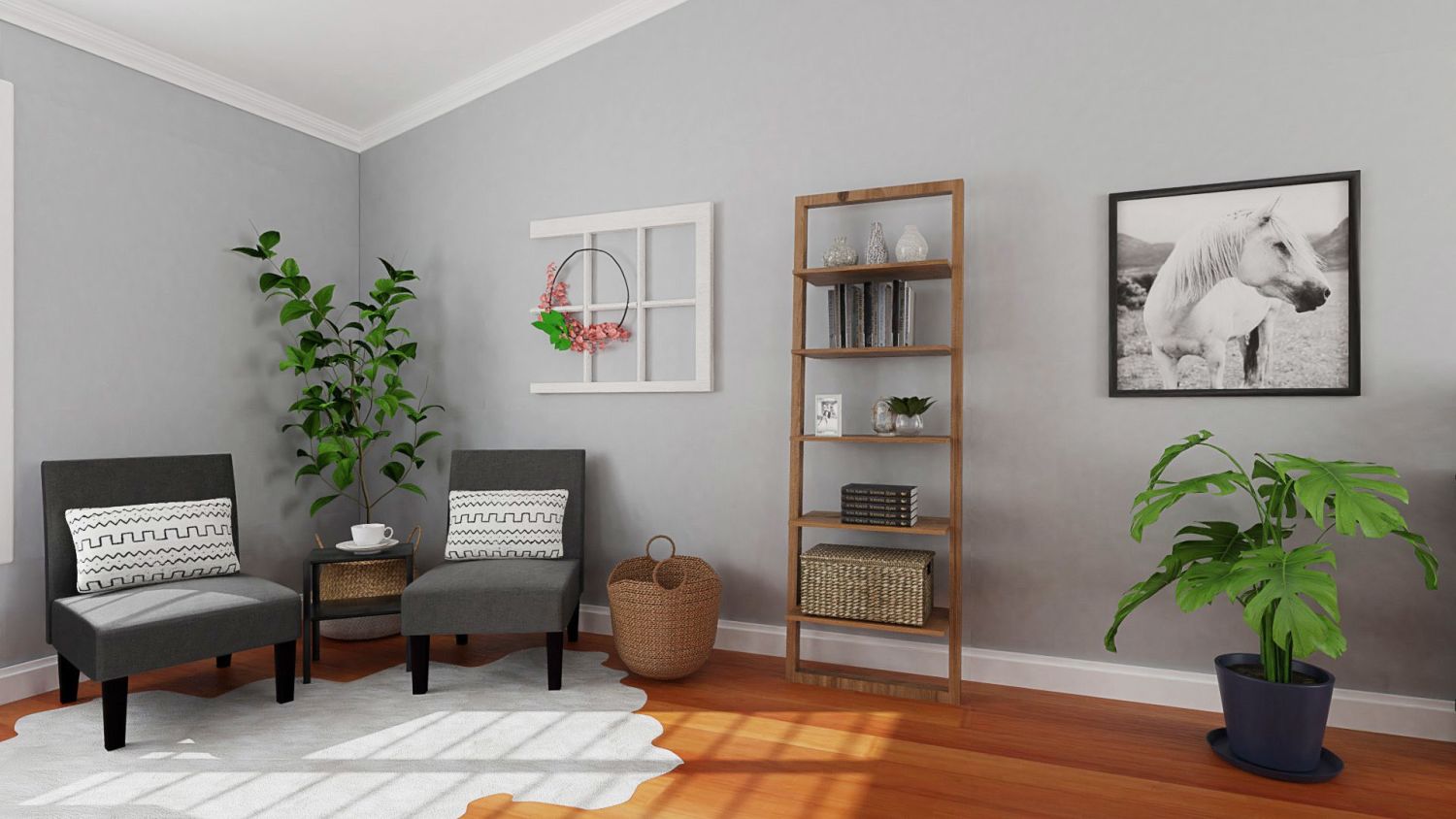 Designing your cozy book nook can be an exciting new home project that everyone will love. All you need is to find the perfect corner. It can be in your living room, studio, or even in your bedroom. You can even repurpose some of your furniture and rearrange it to make your nook. Check out this open space modern farmhouse living room designed by our experts for more cozy book nook ideas and inspiration.
If creating your nook corner makes you nervous that you'll disrupt your home's design and style, don't worry. Start a project today, and our interior designers will help you find the perfect space to incorporate your cozy nook corner, whether you have plenty of space or you're trying to fit one in a small room. 
As we spend more time in our houses, everyone is trying to find the best way to make a comfortable, cozy, and relaxing space to unwind after a long day at work. Let our designers help you turn your ideas into reality. See our pricing plans.
Get Interior Design Help From Spacejoy's Online Interior Designers