Living Room Design Ideas
How to Make A Farmhouse Style Cozy Nook Corner In Any Room
With most of us spending more time than usual at home, having a cozy nook corner devoted to reading, crafting, or meditating makes everything that much more comfortable. Now is the perfect time to pick a small, unused corner of your home and turn it into an inspiring cozy nook that you can enjoy year-round. Follow these steps to create a cozy nook that the entire family will love. 
Start by Adding Shelves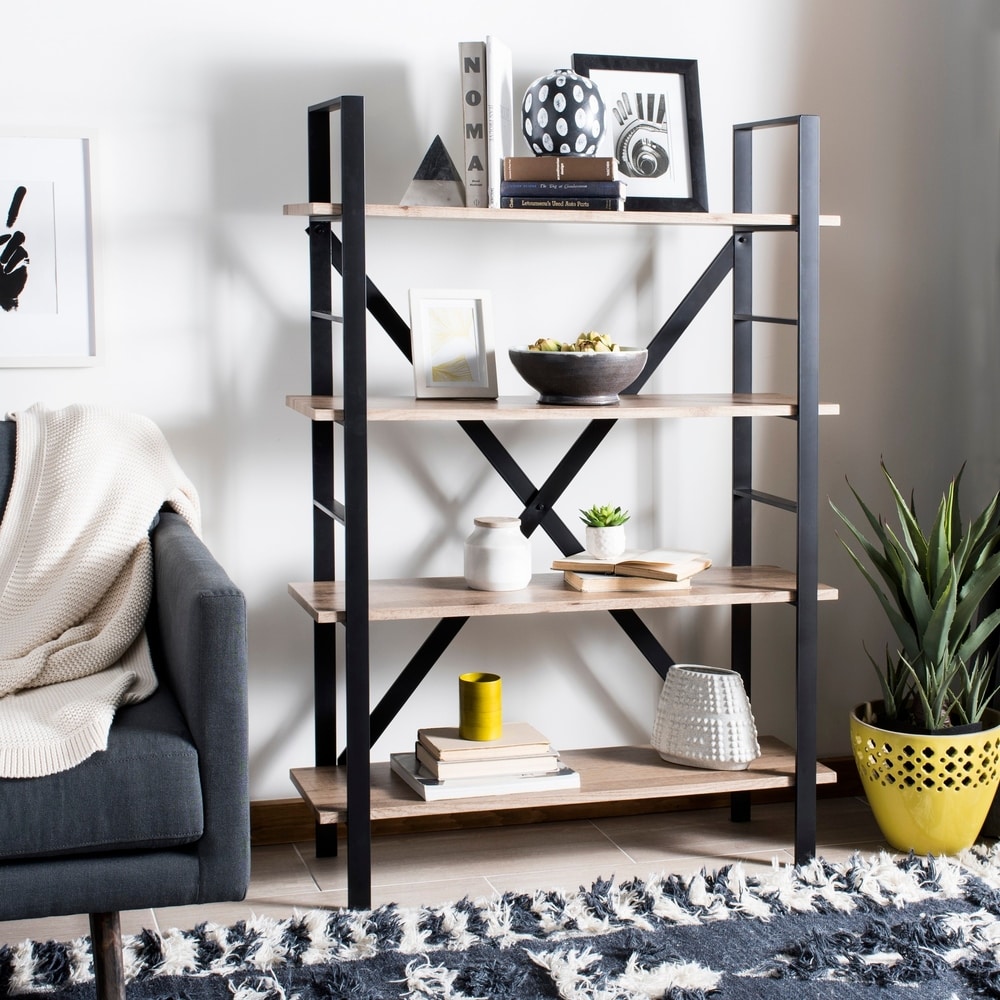 First, let's add some shelves. Whether you use them for books, craft supplies, or other elements, shelves will help maintain your cozy nook organized. Choosing ledge-style shelves will help you save space and make the shelving storage more versatile. If you have children at home, use the lower shelves to add their favorite books, this way, you can both share the space. Then, for the upper sections, pepper in some decorative accents like succulents or vases. 
We love this Overstock farmhouse decor bookshelf with a natural oak finish and black iron. It's the perfect size to fit right behind your reading chair and it has plenty of space to add books, decor accents, and even your favorite plants.