Living Room Design Ideas
Decorate Your Living Room for Under $1000 With Walmart Furniture
We get it — decorating the house of your dreams is seriously expensive. Every piece of furniture you add in just puts another dent in your wallet and your bank account cries every time you swipe your credit card. Like you, we're always on the hunt for deals, and luckily, you can snag quality Walmart furniture at a total steal. In fact, with just a few pieces from the Walmart living room furniture collection, you can actually put together an entire living room for under $1,000. Check out some of our picks below to build a beautiful modern living room. 
This mid-century modern faux leather sofa is a beautiful statement piece to bring into your home. The tufted seat, round arm cushions, and wood finishings make this a classy, sophisticated couch that looks way more expensive than it actually is.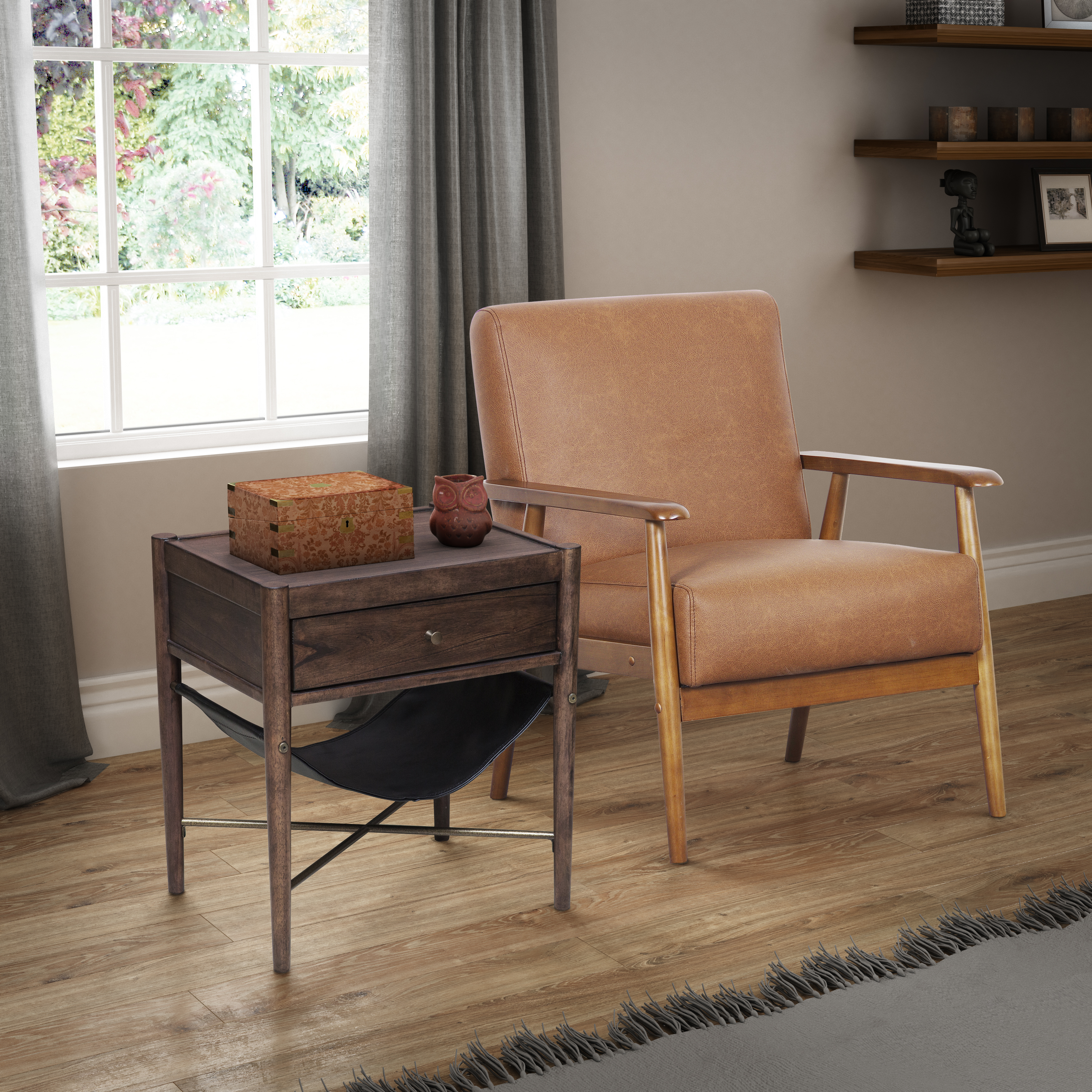 To complement your statement couch, this Walmart accent chair is a gorgeous addition to your living room collection. It's the perfect chair to relax in, completed with an ottoman or just set up on its own.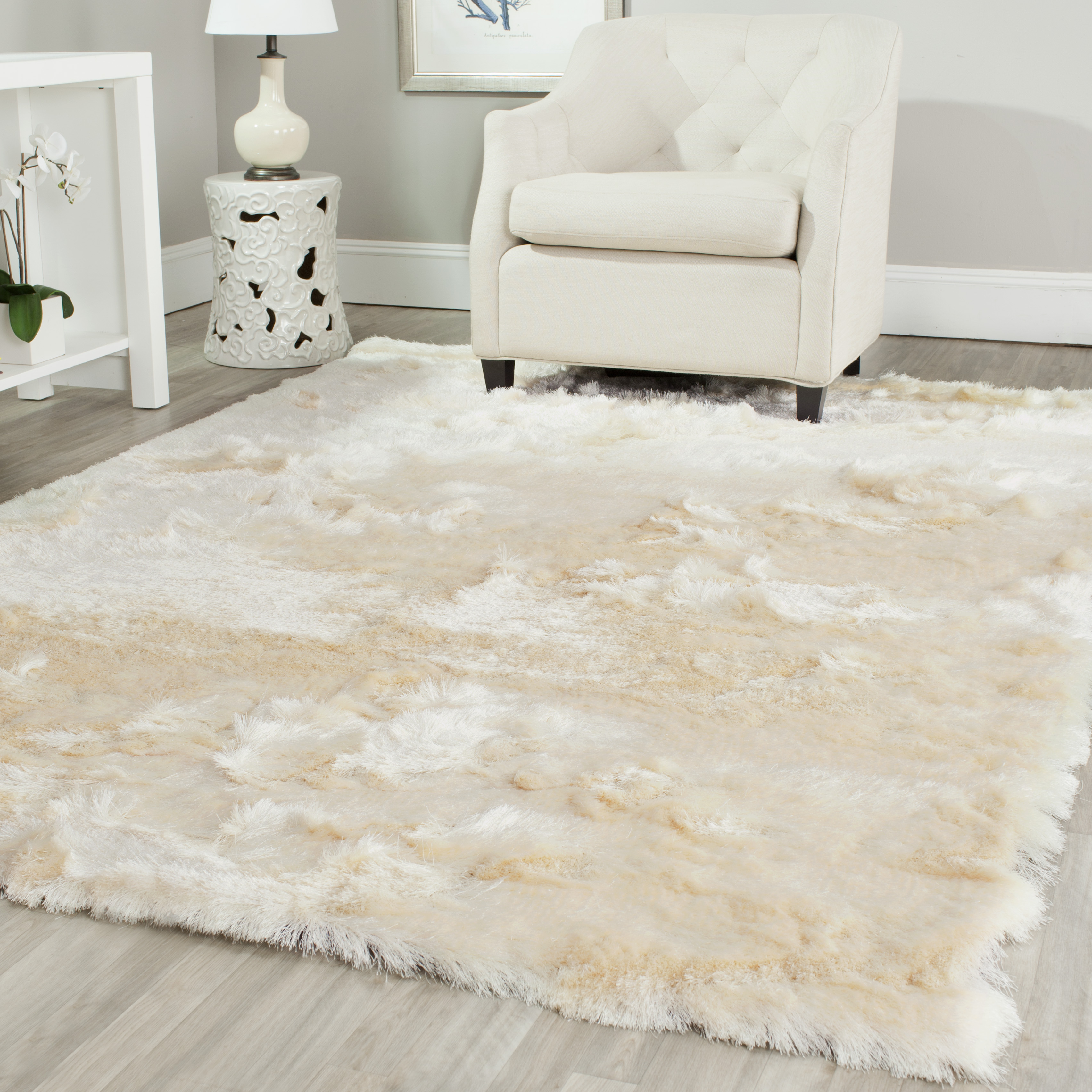 Every cozy living room needs a beautiful rug, and it doesn't get better than this faux fur one by Safiveh Paris. It comes in a few different colors and a ton of different sizes so you can pick the one that best fits your space, but the 6' x 9' will work for most living rooms. The faux fur will add a much needed shift in texture in contrast to the smooth faux leather couch and accent chair.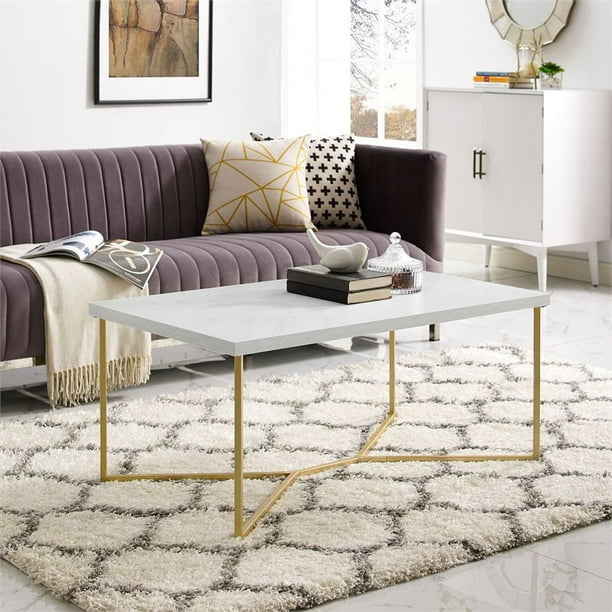 At the center of your living room set should be a simple coffee table. This one has a gold base that will contrast beautifully between the shag rug and the smooth faux leather seating. The faux marble adds a classic look, perfect for displaying vases, coffee table books, or any other decor.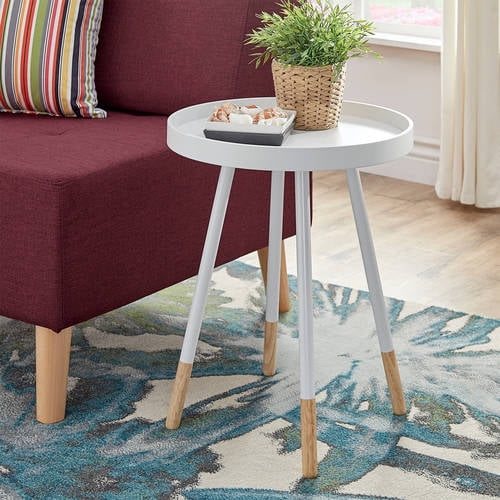 To tie in the white and wooden elements of the rest of your decor, this little thing is one of the best Walmart end tables. It's simple enough that it'll blend in with any other furniture you have, but it has a little bit of flare so it simultaneously makes a statement.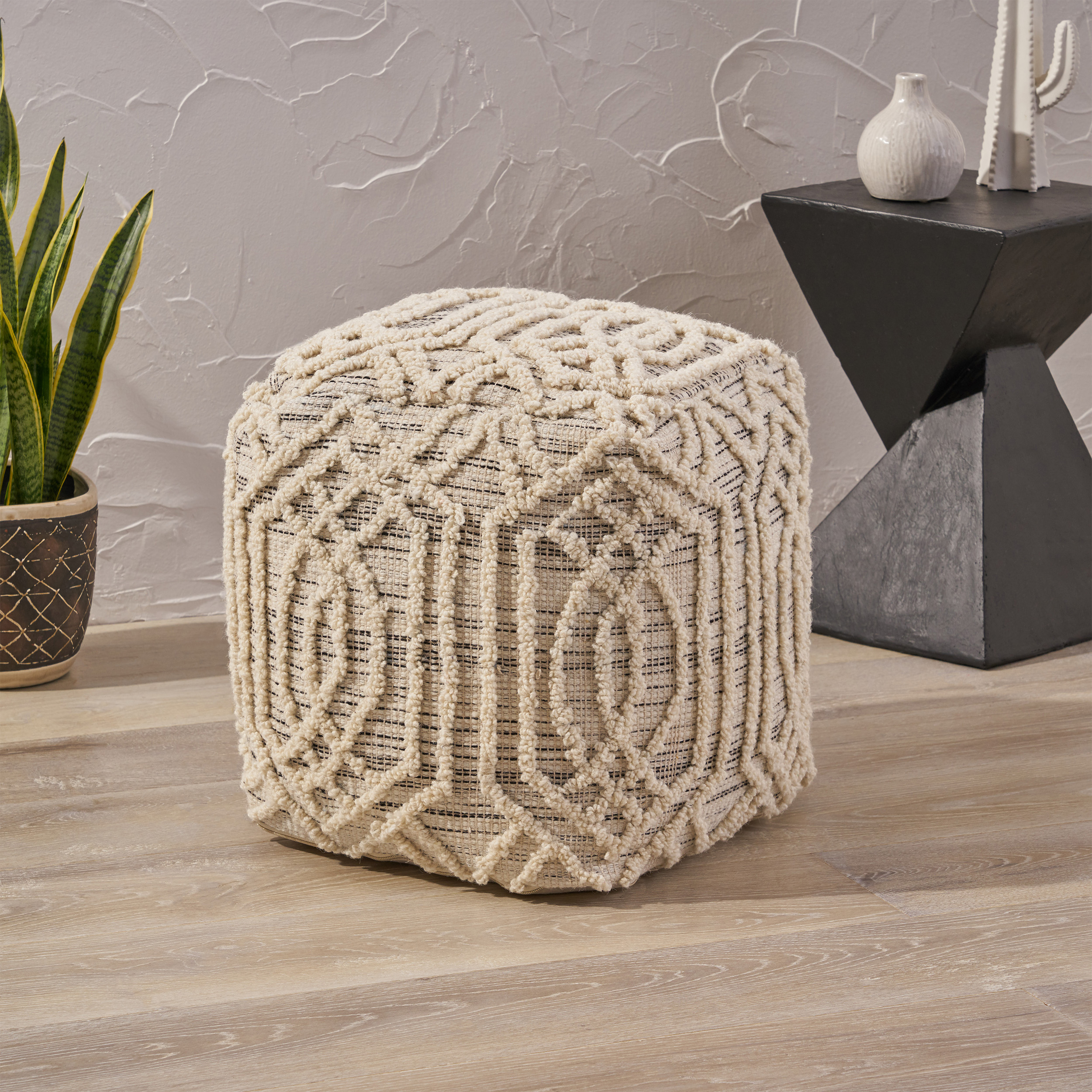 While an ottoman isn't a necessity, it can really help complete the feel of the room. This cozy wool and cotton pouf will help add texture to your living room decor. Set it up in front of the accent chair as a footrest or somewhere else around the table for additional seating. 
Your grand total for all of this beautiful Walmart furniture? Just $928! It really is that easy to style the living room of your dreams for the budget that works for you. All you have to do is know where to look. 
If you like these living room ideas and want to bring them to life in your home, or design your own perfect living space, start a project on Spacejoy. You will receive unlimited access to an expert design team who can translate your vision and guide you to your perfect room design. Our unique technology allows you to view your room in 3D and interact with your design. Move and swap the products with a touch of a finger to see the unlimited possibilities. Our team will also curate a shopping list for you with handpicked products to suit your budget and your style that you can shop right away on our platform. Your dream living room is now one click away. Click here for pricing plans.