Living Room Design Ideas
Best Design Tips & Decor Ideas For Your Fireplace & Mantel
If your house has a fireplace, it's most likely the center of attention of your living room. Most people only style the mantel for special occasions or holidays, but you're missing on a lot of home decor opportunities that can make your living room stand out. There are endless, easy, and stylish fireplace mantel decor ideas you can choose from and change as the season or your taste change. If you can't think of ways to decor your fireplace area, we're sharing some of the most stylish ideas we could find, with a few bonus tips from our interior designers. 
Traditional Fireplace Mantel Decor Idea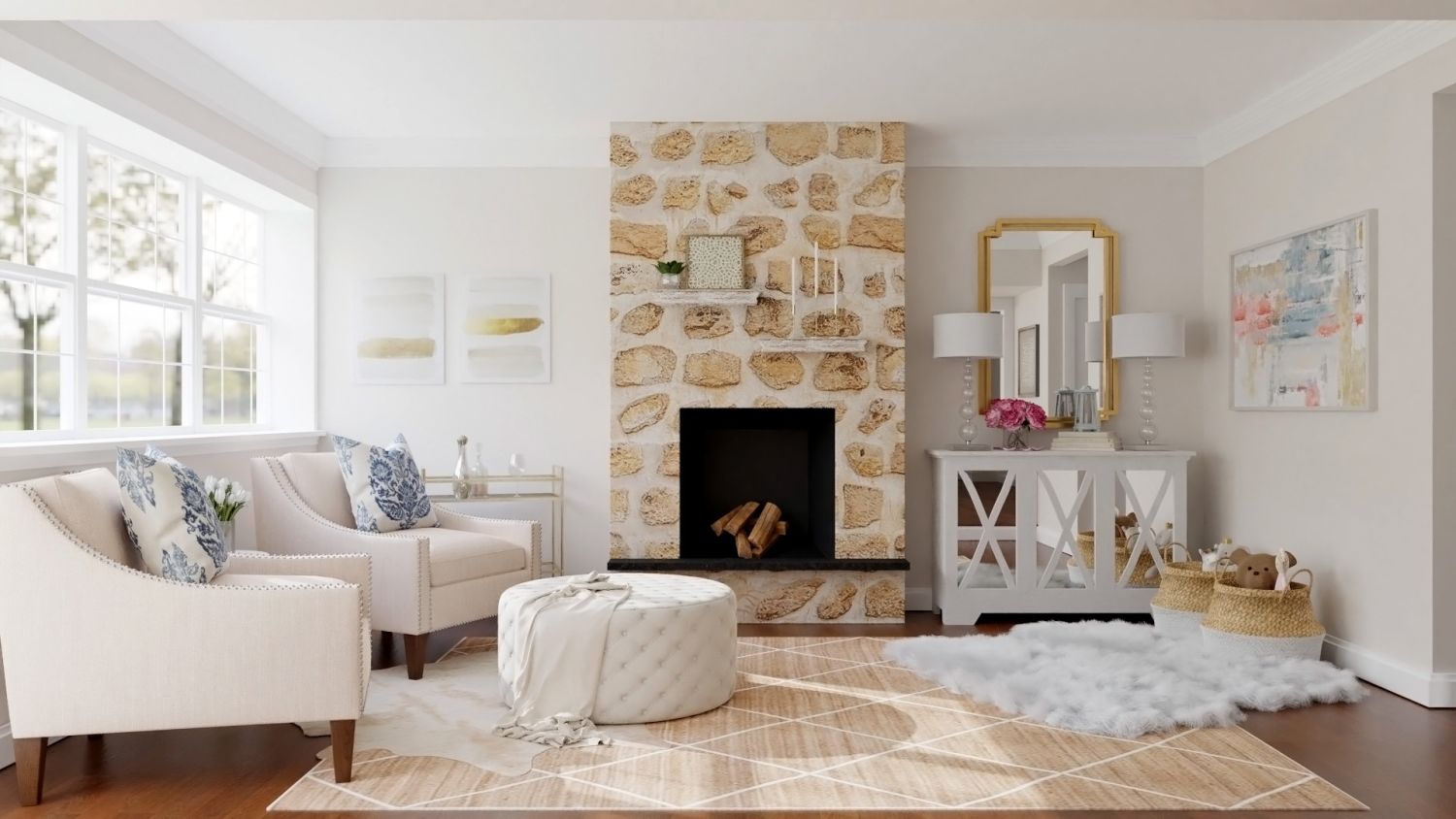 When in doubt, you can always choose the easy and traditional mantel decor. Start by creating a focal point, this can be a mirror, large artwork, or a family portrait. Make sure that no matter what you add, the focus is always in the middle and all other pieces are decor accessories you can swap as the season changes. 
Modern Fireplace Ideas to Die For
Source: decorpad.
A big fireplace trend is choosing darker colors to add an unexpected decorative element to the living room. "A fireplace trend I've seen clients start to ask for is the whole column or wall being painted black, with pale floors. For example, this herringbone pattern with glossy tile paired with the eggshell paint is perfect for a modern style home that wants a cozy feeling," shares our designer, Lauren Kokenes.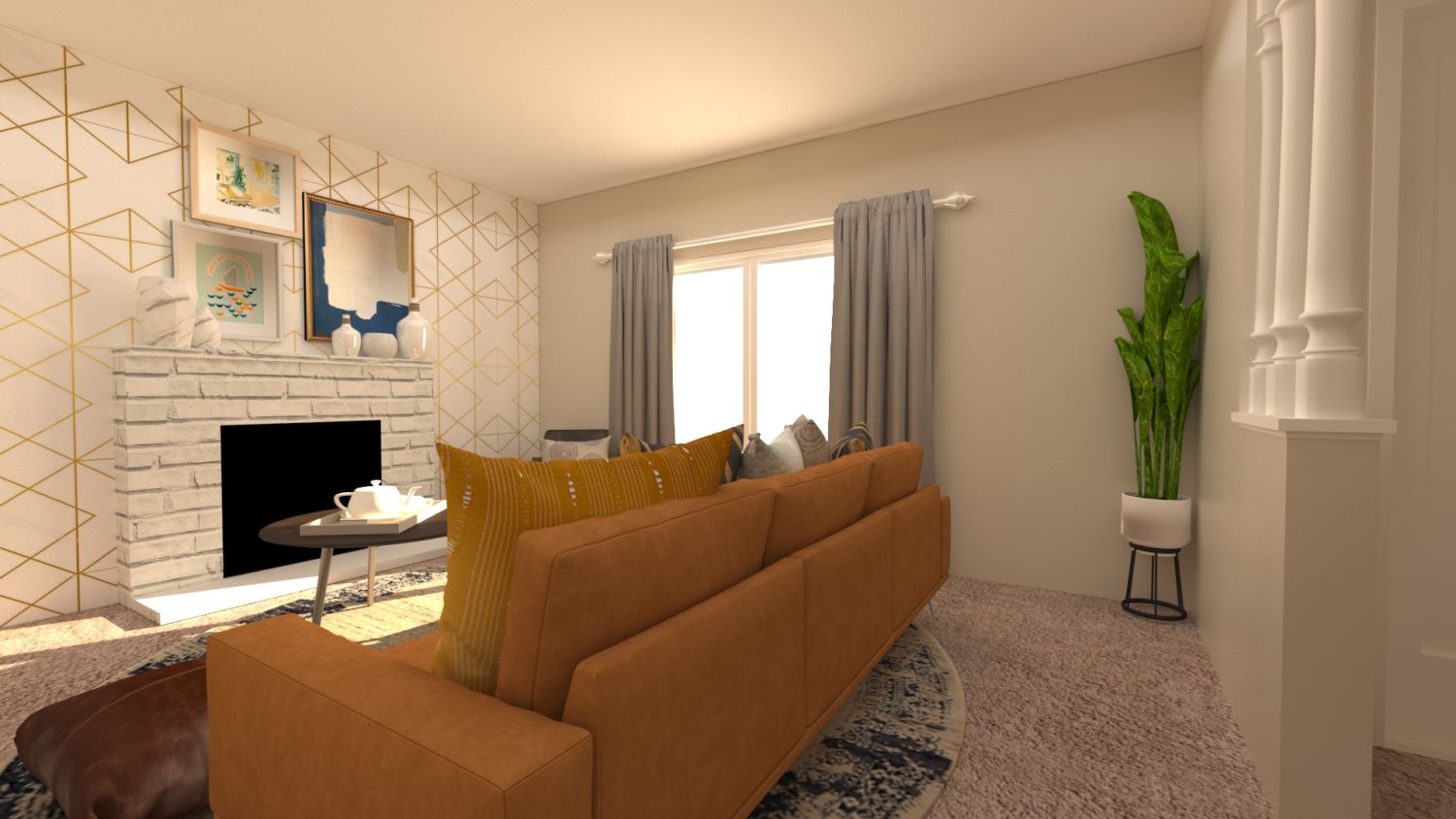 Another modern fireplace idea focuses on layering. The more intricate pieces you can add, the more exciting and appealing the end result will look. For creating height and layering interesting pieces, our designer Reeba Mehdi suggests, "Layering artwork on the mantle, add height with tall candles or vases, or utilize the firewood as a decorative element with a chic log holder (for wood-burning fireplaces)."
Add a Mirror to Bring In Light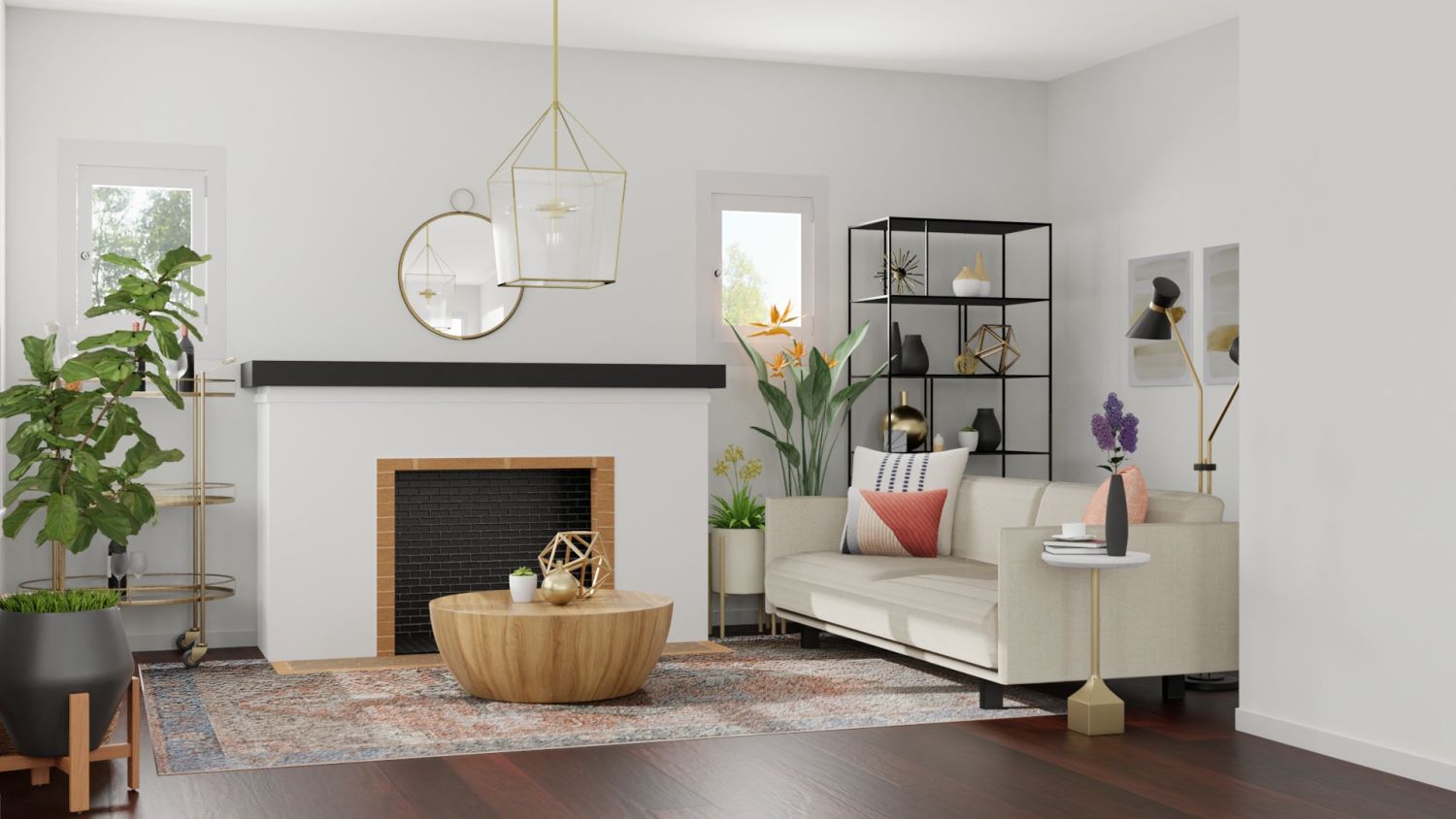 If you're looking to make a small room look bigger, use the fireplace mantel area to add a mirror. Make it your focal point by choosing one with a metallic frame to add a modern touch while also bringing in light and making the room look instantly bigger. Keep the mirror by itself for a sophisticated and minimalistic look, or add other decor elements such as pretty greenery or family heirlooms which add a more personalized touch. 
Easy and Creative Corner Fireplace Ideas
Source: Erika Frank Interiors
If you're working with a corner fireplace, you don't have to think of it as a traditional fireplace mantel decor. Bring in elements that decorate the room and add depth to the overall look. Make sure you keep the elements consistent with style and colors. For example, this design features coastal tones with shabby articles to match the mantel's rustic appearance.
How About Turning It Into a Cozy Nook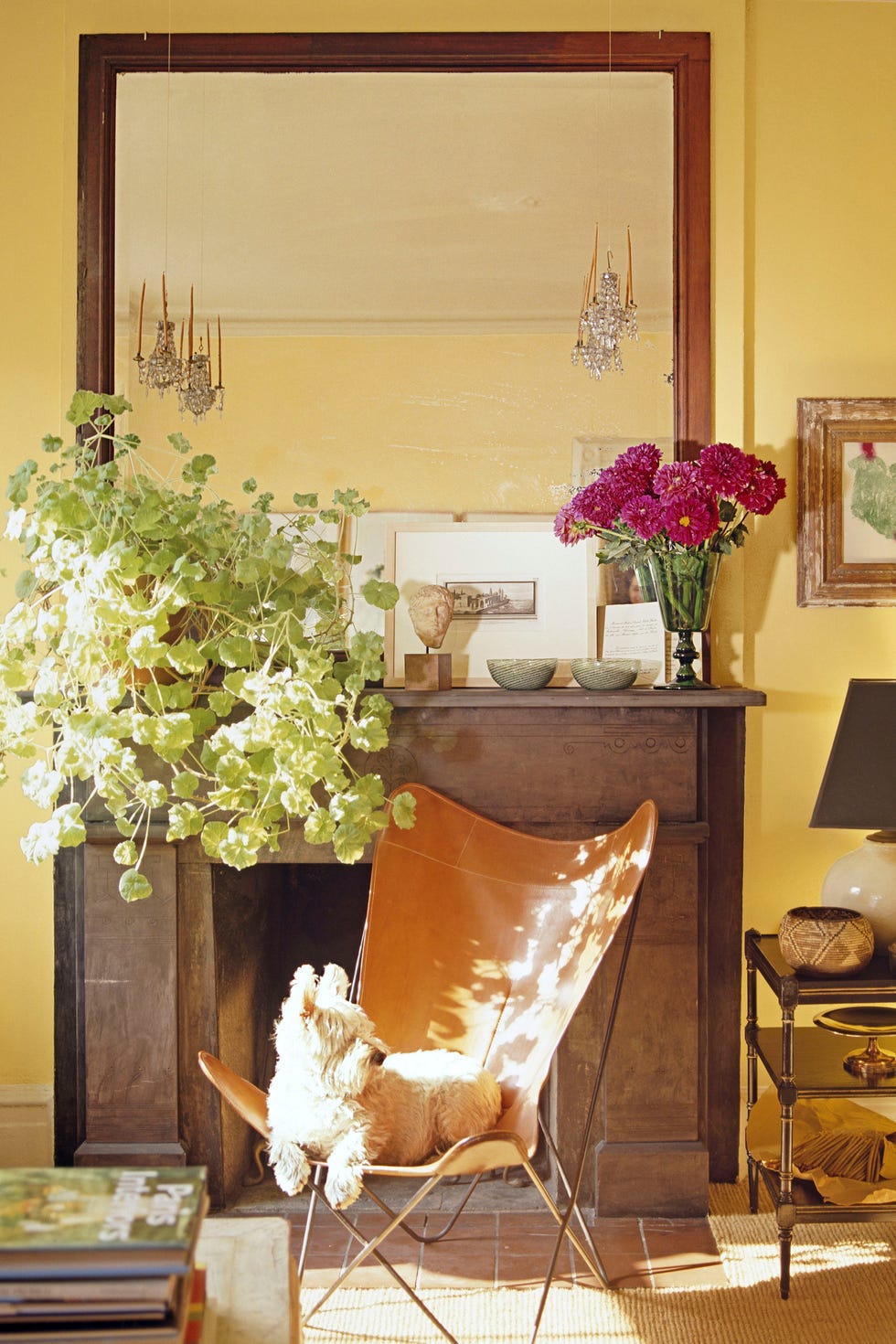 Source: hearstapps
If you only use your fireplace in the winter, turn it into a cozy nook for the rest of the year. Bring in decorative elements like vases, fresh blooms, and houseplants to make your fireplace an inviting space. Find the most comfortable chair out there and grab some books to place them by the fireplace. Before you know it, your fireplace will be your favorite spot in the house. 
The fireplace is by far one of the most neglected areas of our home. Instead of leaving its mantle empty for most of the year, take advantage of this focal point to express your personality and cohesively tie together the theme of your living room and home. If you're having trouble finding the right accessories to decor your fireplace mantel, start a project today. Our online interior designers will look at your current setup, consider your personal taste and style, and come up with exciting ideas for your fireplace. See our pricing plans.