Style and Design
Best quality sofas for every budget and why we love them
If you're looking for something to tide you over from your rental to forever home, our designers have handpicked recommendations for you, all under $2000. A range of options from across brands that you'll love!
Avail the Best Online Home Design Services on Spacejoy
Under $500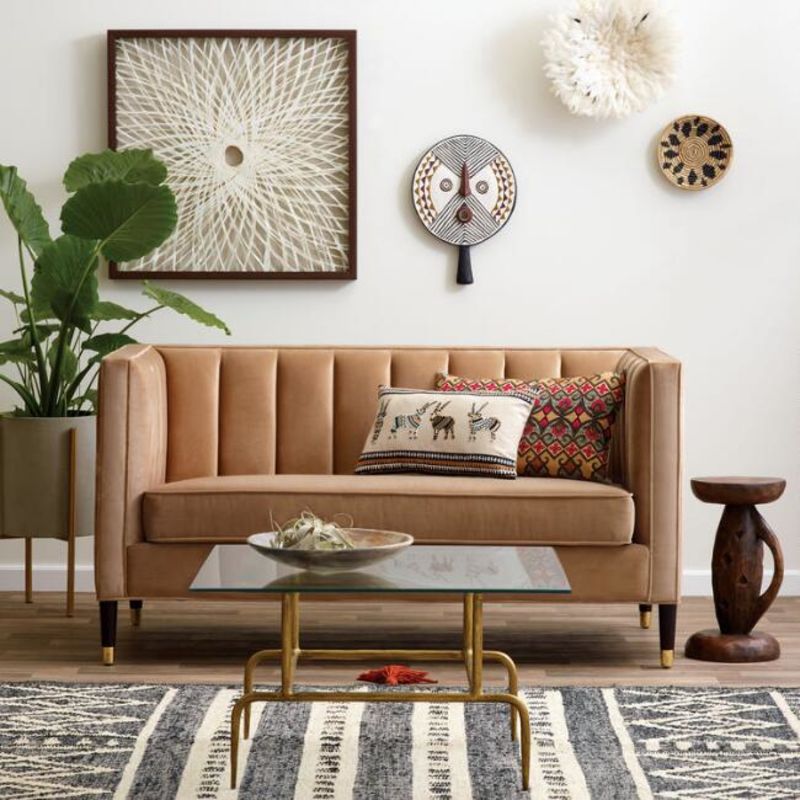 Why we love it? World Market has the best affordable sofas. This sofa is both Elegant and durable. The channel tufting along the back and sides, the gold-tipped legs, soft velvet-like fabric encourages curling up and unwinding. If Art Deco or Urban Modern is your style when it comes to designing your room, then this sofa will fare well!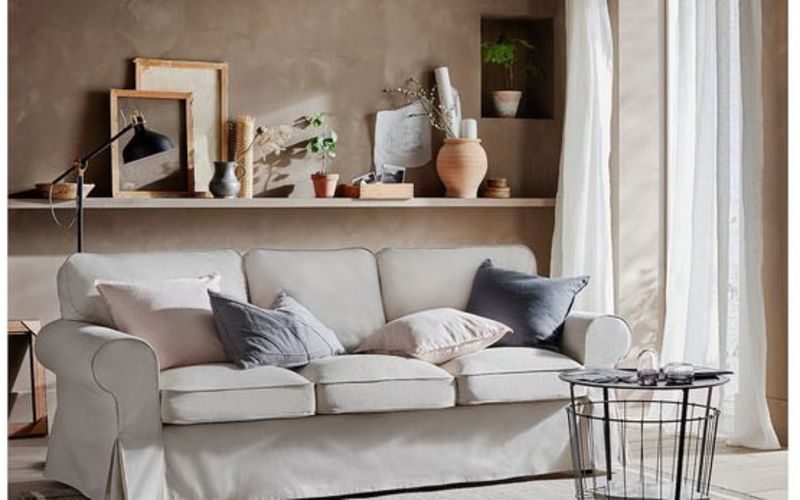 Why we love it? It's a timeless design! This Ikea Sofa is one of the best sofas under $1000. The wonderfully thick and comfy cushions aids, hanging out in the living room for an extended period. The cushion covers can be changed and washed, so it's easy to clean, and the style also mixes well with most decor styles.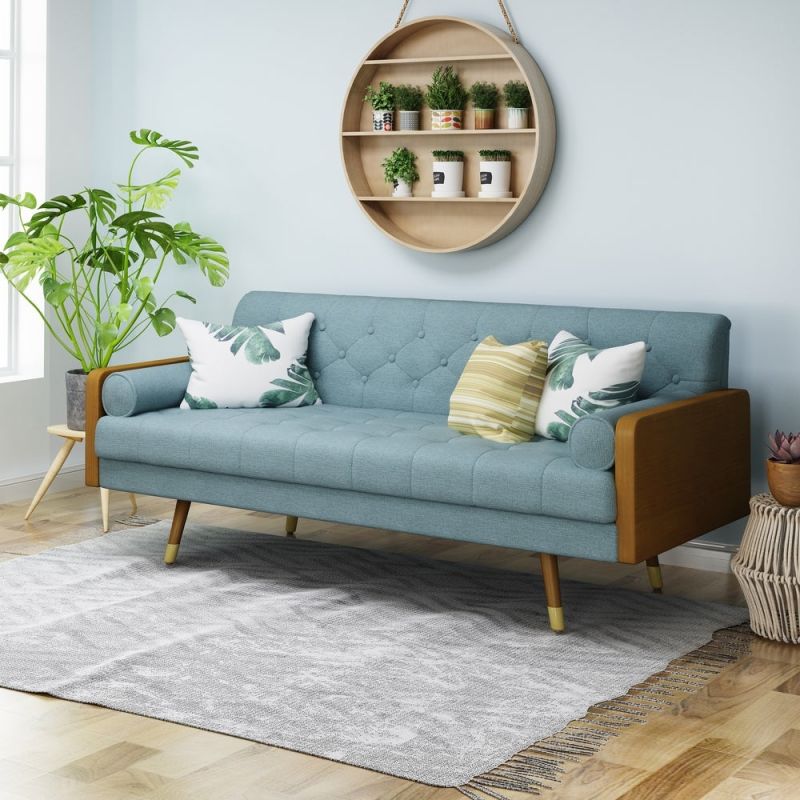 Why we love it? It anchors your living room! The sophisticated style and design with perfectly balanced wooden accents with fabric upholstery is absolutely impressive. The iconic splayed legs with gold tips adds the perfect amount of detail. This sofa will be ideal if you're doing up your space in a mid-century modern style.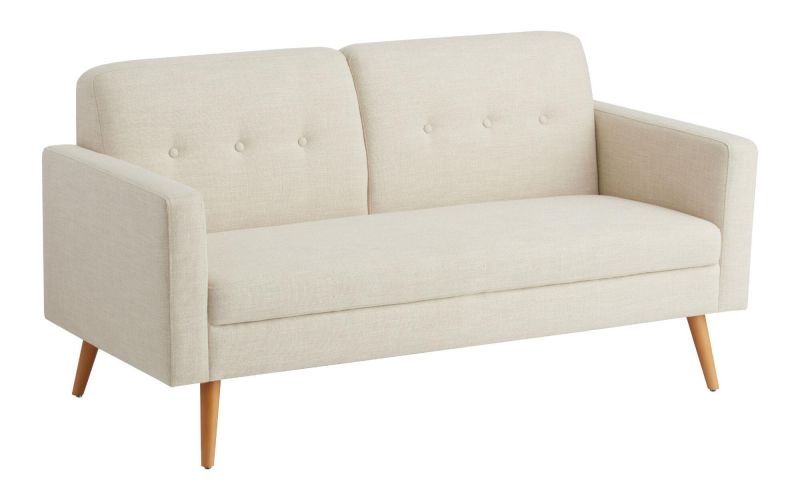 Why we love it? The sofa is a good mixer piece! It's compact hence will fit into a small living room and versatile to play second fiddle to your main couch in a larger room. The modern ivory upholstered sofa can blend with any decor style, and the subtle mid-century modern design elements like the flared tapered legs and tufted back will make this stand out. This sofa will also do well in your bedroom! 
Under $1000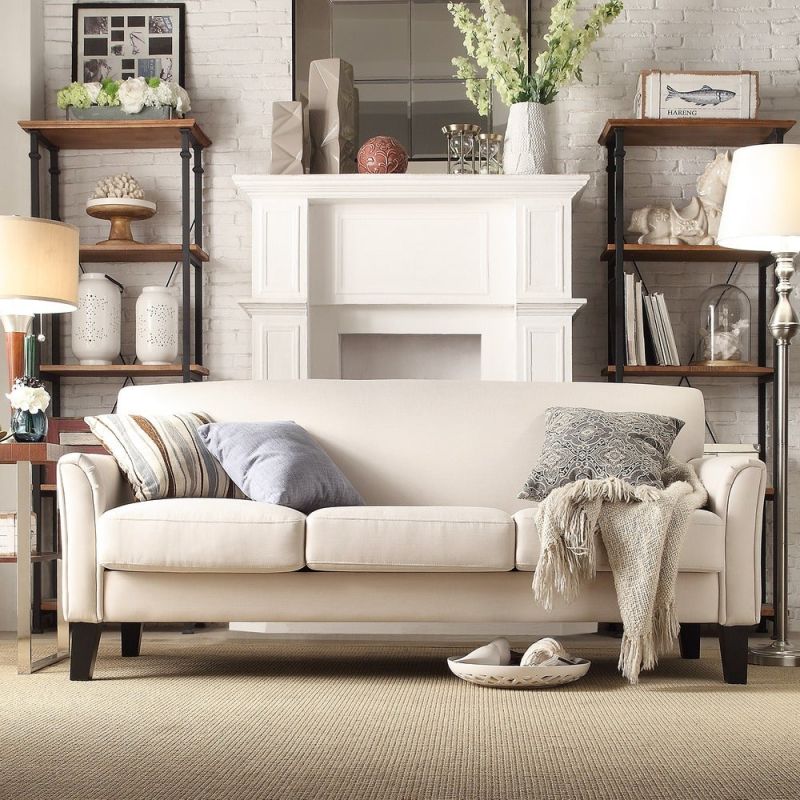 Why we love it? It's a classic! If you're looking to design your room in a transitional style, then this sofa is absolutely perfect. It can also fare well in a farmhouse set up. It's sturdy yet comfy at the same time.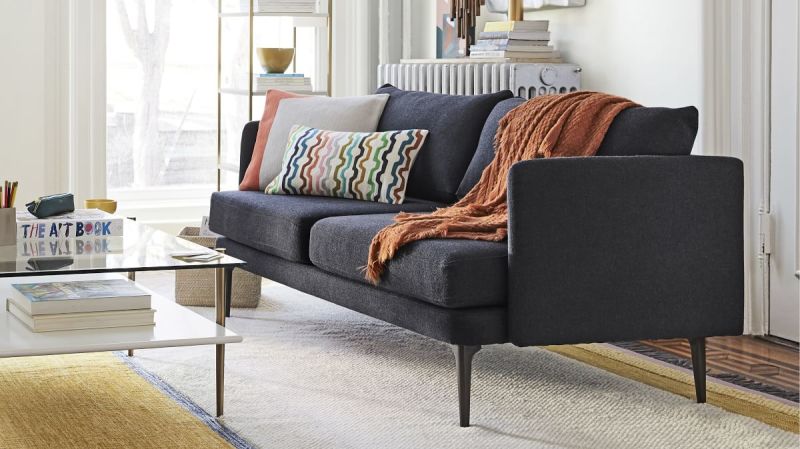 Why we love it? Compact and comfortable! Which means, the sofa can move with you from your rental to your dream home! The webbed seat back supports, and removable arms add interesting detail to this sofa.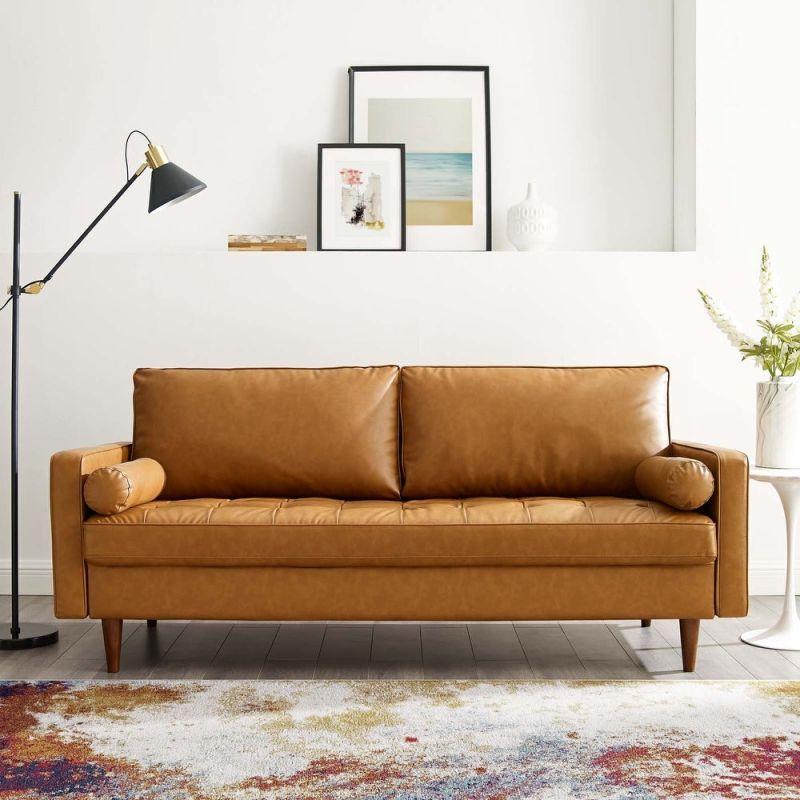 Why we love it? The stained walnut color is an instant pick me up! The square arm frame and the bolster cushions on the side, the accentuated tufting, and the dense padding all add up to make this super comfy.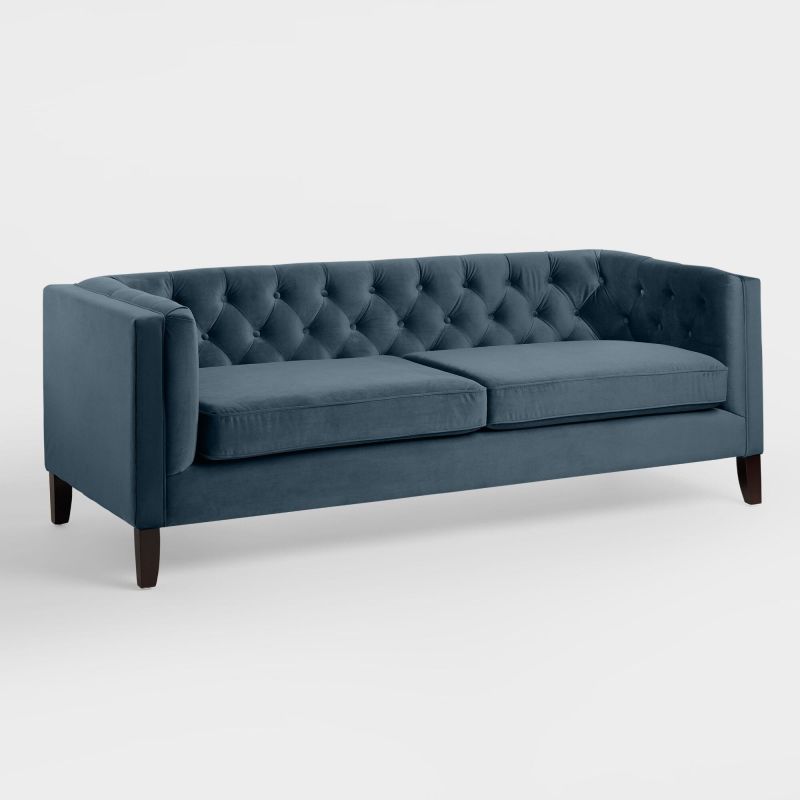 What we love? It's polished and Practical! This mid-century modern style sofa is large, comfortable, and plush. It is definitely one of the best quality sofas under $1000. The hand-tufted detailing on the back and the arms, tapered legs, sumptuous velvet-like upholstery with an espresso finish in deep blue makes this an ideal investment for the long haul.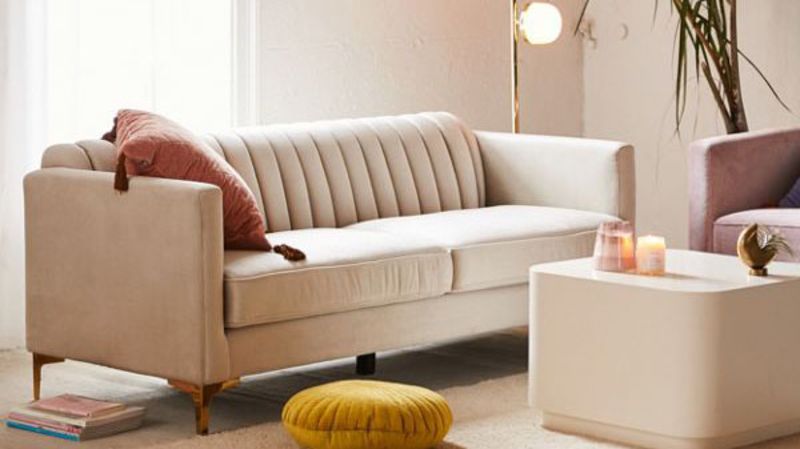 Why we love it? It's petite chic and refined! This soft velvet sofa brings feminine style to your favorite room with its soft features, cushioned seat, and tufted back design. Its small size makes it perfect for apartments.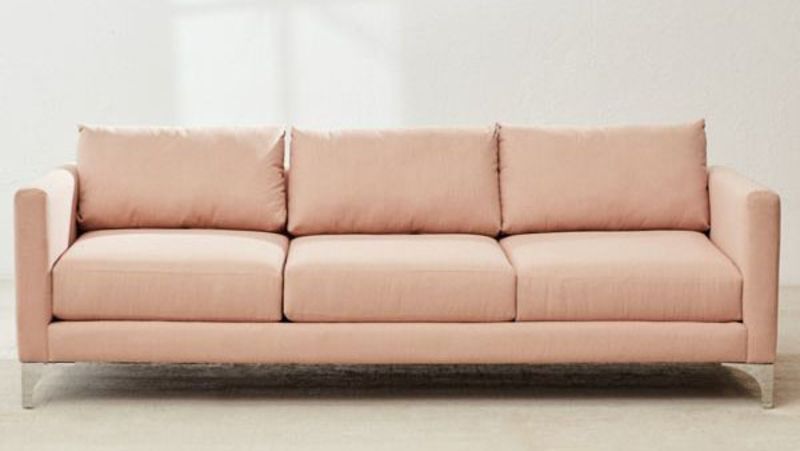 Why we love it? It's a timeless design and is stain proof, making this sofa durable for daily wear. The retro-inspired clean silhouette with metal feet makes it the perfect centerpiece of any living room.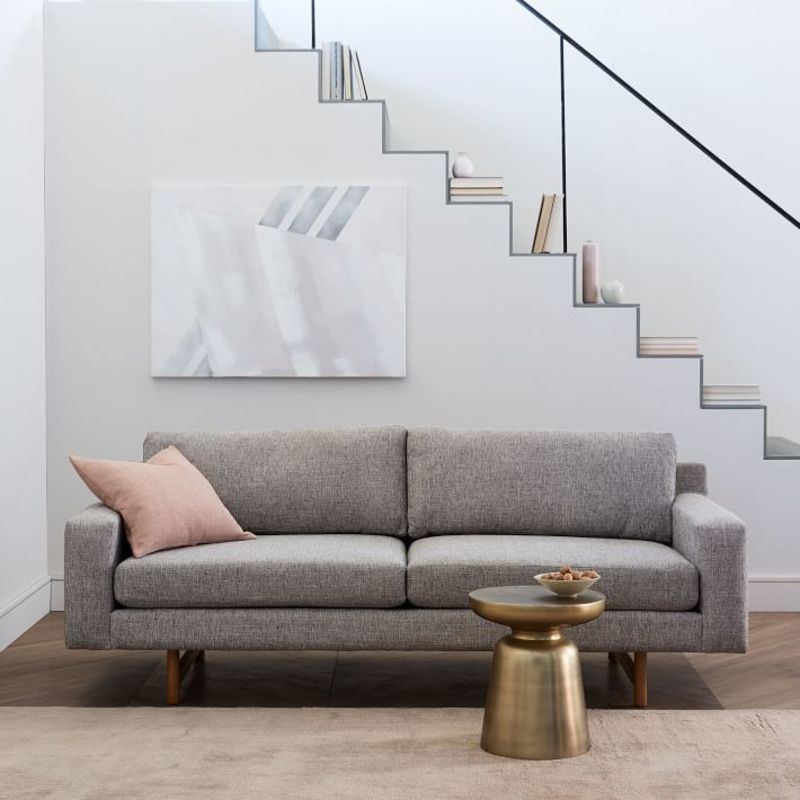 Why we love it? It's modern; it's classic. We are swept up by this sofa design. The trestle-style legs are such an interesting detail, and the crisp tailoring finishes the look perfectly. 
Under $1500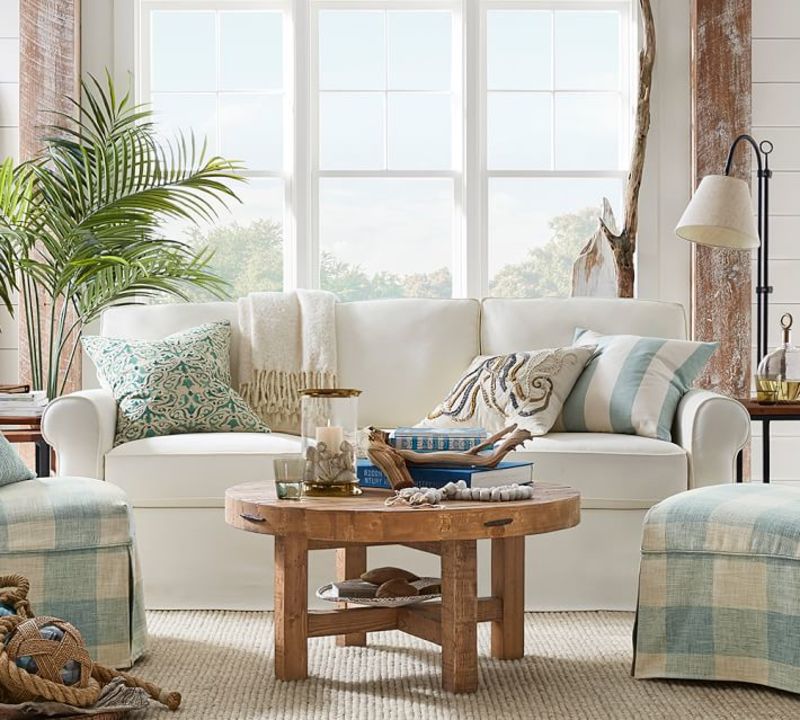 Why we love it? Small in size big on style makes this ideal for smaller spaces. It's an elegant and classic styled sofa in compact sizing. The soft cushions and roll arms invite hours of relaxation for the family!
Why we love it? It's so vintage! The design of the sofa is inspired by the 1950s furniture silhouettes, which makes it an instant classic and an instant hit! The fact that the fabric of the sofa can be customized is also a win in our books, which means it can be designed to match any decor style! 

Why we love it? It's like a piece of art! The sculptural elements, the tailored touch, and the mixed media appeal to us, and we think it is worthy of being on display! The sofa can be customized in 6 sizes, which means it can fit any room of any size.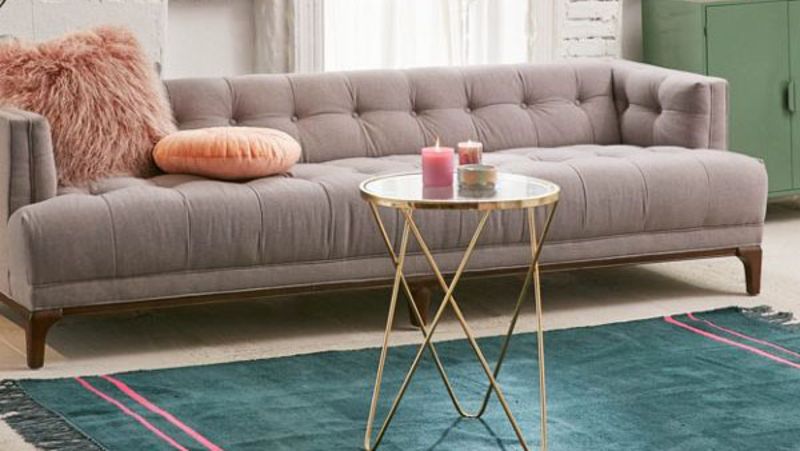 Why we love it? Its low silhouette with wide cushions is an instant hit!  The sofa's design is so vintage-inspired. This well-constructed sofa in modern and clean lines in an espresso finish gives it a luxurious look and feel as well.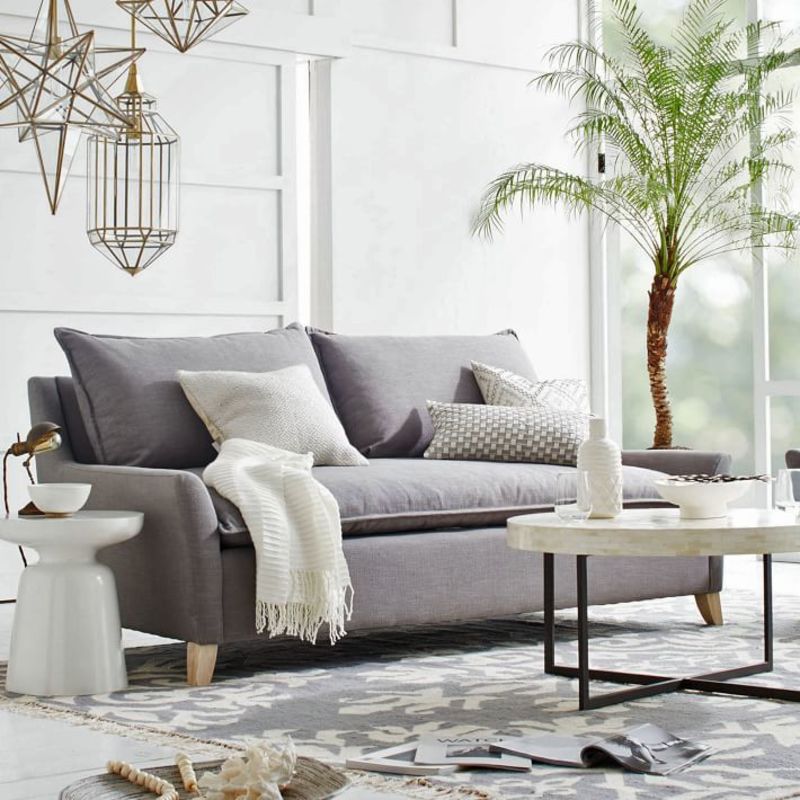 Why we love it? The sink-right-in-comfort is all we look for in a sofa. Also, we'd like to sit on the deep single-seat cushion all day! The subtly flared arms of this sofa make it perfect for your daily siesta as well. What's not to love.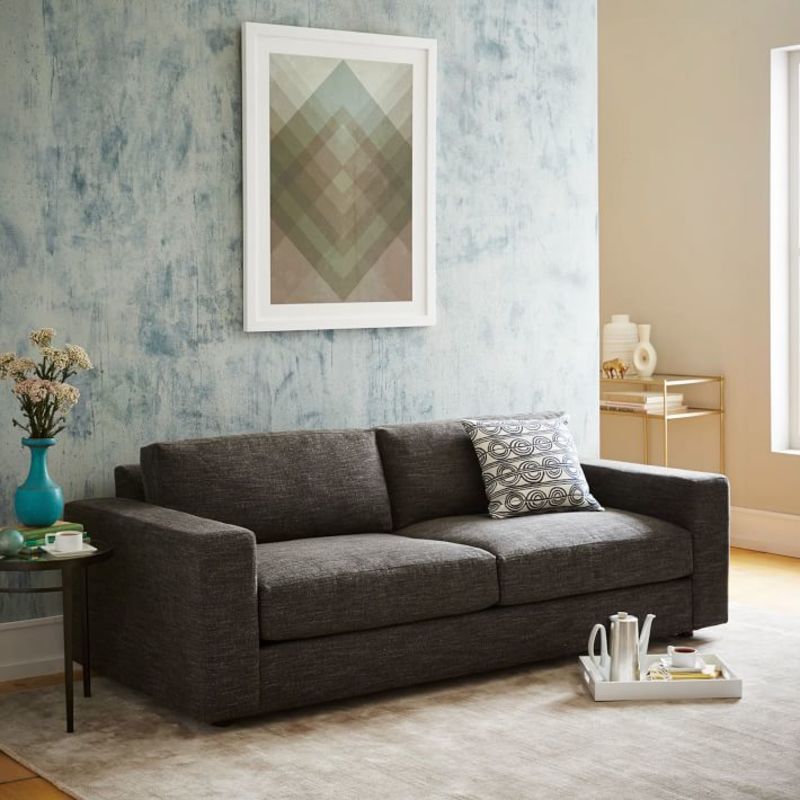 Why we love it? It's a classic choice for the family room. It's a simple style, and the fact that this sofa comes in a variety of colors means this sofa will fit in, just fine in any room of any decor style. 
Under $ 2000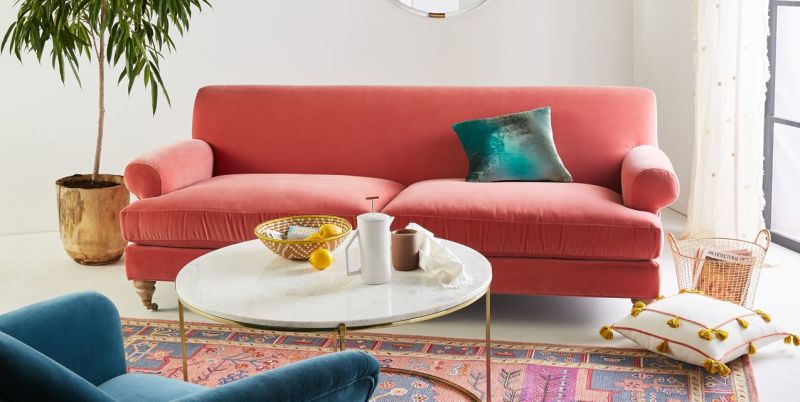 Why we love it? Hints of modern design in a classic silhouette are hard to come by!  The deep and plush seats, elegant arms, not only makes this extraordinarily gorgeous but also super comfortable. For the interested, there is an option in emerald green, which is as plush.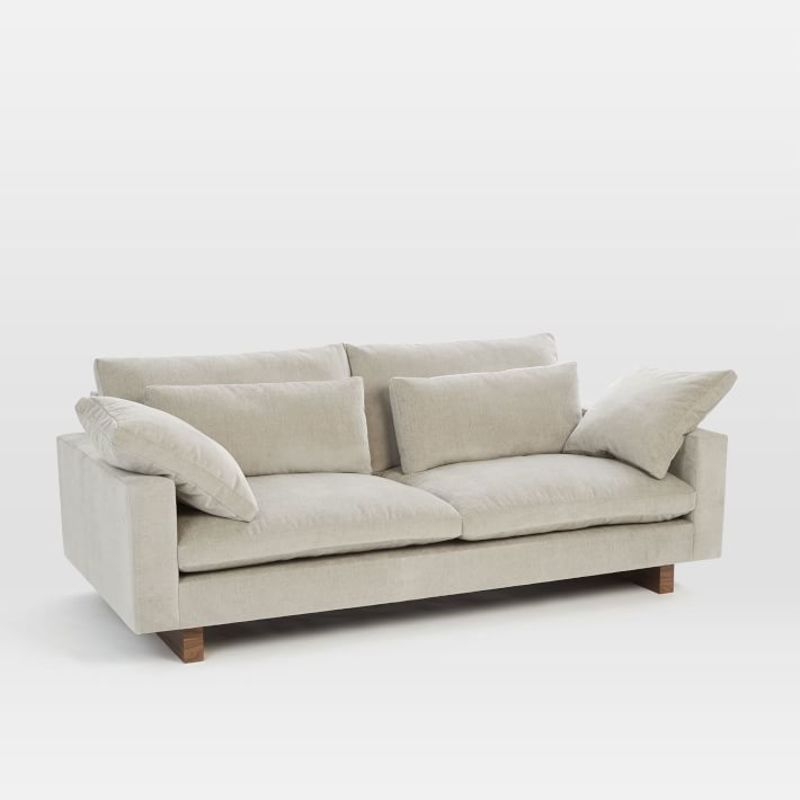 Why we love it? Our customers have voted on this sofa as the most comfortable sofa ever! The deep seats and plush cushions are what makes it comfortable. It's made for curling up and sprawling out. The low, clean-lined frame detail is definitely a plus.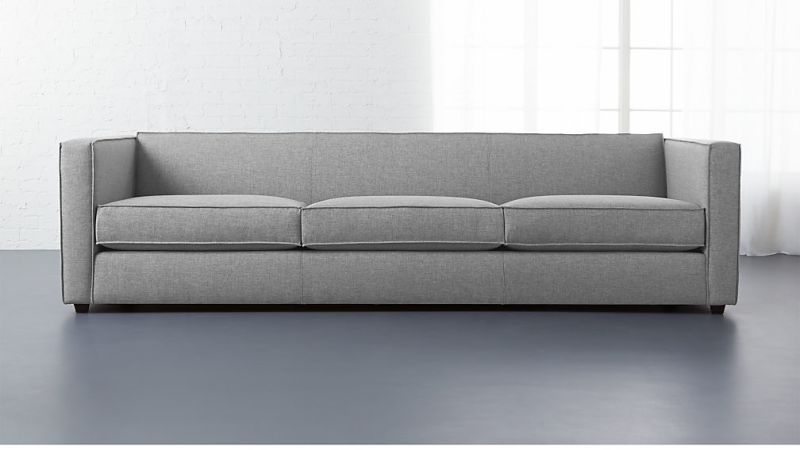 Why we love it? The length of this sofa makes it ideal for stretching by yourself or hanging out with a crowd! This sofa can accommodate. It's made for people who love to have friends and family over or for a large family. The sofa offers just the right amount of relaxation support you need.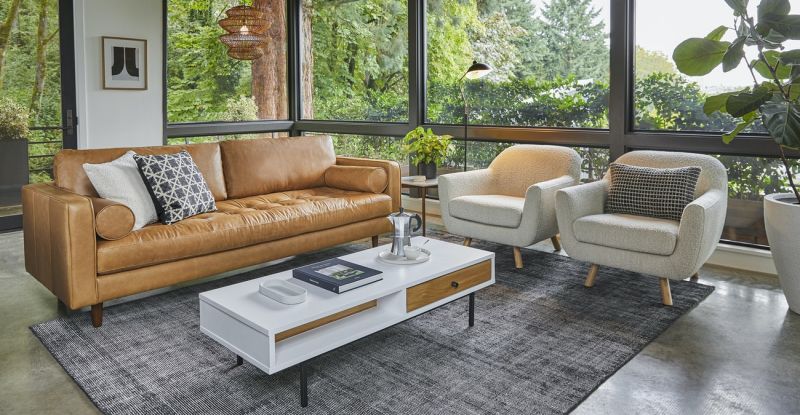 Why we love it? The Sven charme tan sofa has the potential to be your new BFF because of the amount of time you'll spend on it. The bolsters and overstuffed cushions have your back, no matter what! Over time the leather will develop a beautiful, relaxed vintage pattern depending upon usage. This sofa will become the focal point of your room. It's an investment, but it will be worth it. 
Why we love it? We love Interior Define Sofas and think they are one of the best quality sofas you can buy. This sofa strikes an ideal balance between sleekness and comfort. The charm is in the details - sleek lines on the arms and subtle taper near the back. You can customize the fabric, sofa length and cushion type for the perfect sofa that meets your needs. It's ideal when you're trying to achieve  Modern, Contemporary, or a Scandinavian decor style.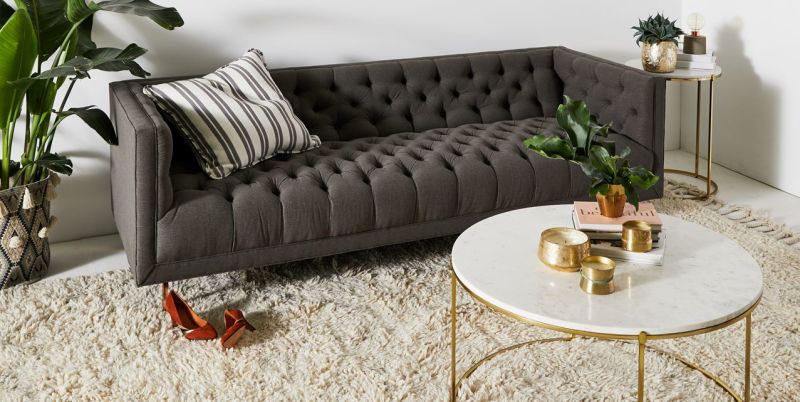 Why we love it? It will be your living room's centerpiece that's both luxurious and practical. It's tufted all over, unlike most sofa designs. This mid-century sofa with minimal legs and square-framed shape is both stately and modern.
Talk to us. Tell us what's important for you while buying a sofa, and we'll find the perfect match for you. Additionally, if you liked our recommendations and would like to see how it fits in your space, sign up and start a design project, and our interior designers will offer personalized design recommendations in your budget, for your style, and in your actual space. See our pricing plans to see which design package is ideal for you.
Check Online Interior Design & Decoration Services Now. Visit SpaceJoy.com 
Similar Picks
Related designs for you
Categories
Explore other categories