Style and Design
The Best Life Like Artificial Plants to Buy Right Now For Home Decor
Not that long ago, faux plants were not considered a staple for interior designers. They were often disregarded for not looking real enough. Fast forward to current times,  artificial flora is being praised by designers and influencers alike. Faux plants have gone from being a faux pas to pleasantry. For those of us who have restrictions that make it difficult for us to be plant parents, such as living in homes that lack adequate light for plants to thrive, busy schedules, have curious pets and small children or lack of a green thumb this is an appealing prospect. It allows you to bring in the joy of natural greens without all of the hard work.
Given that spring is in the air and adding greenery is on our minds, our designers at Spacejoy have put together a list of the best fake plants you can buy.
The Sill
The Sill is one of our favorite places to buy faux plants. Many people are familiar with The Sill for their line of live plants and their beautiful decorative planters  Their faux plants have an uncanny real feel. Our favorites from The Sill are
Faux Pilea Peperomioides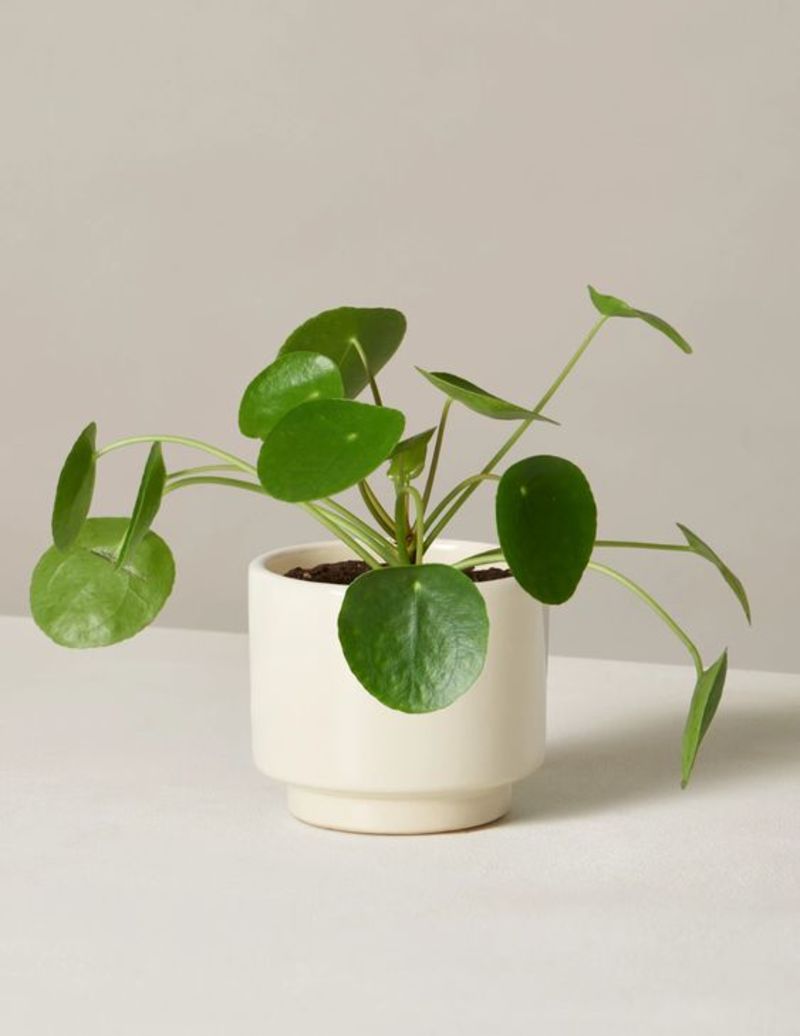 Pilea plants' recent fame can be credited to Instagram. It is an absolutely gorgeous plant, so we're not surprised about its popularity. No sunlight required obviously, to keep this one looking fresh. Get it here
Faux Orchid Phalaenopsis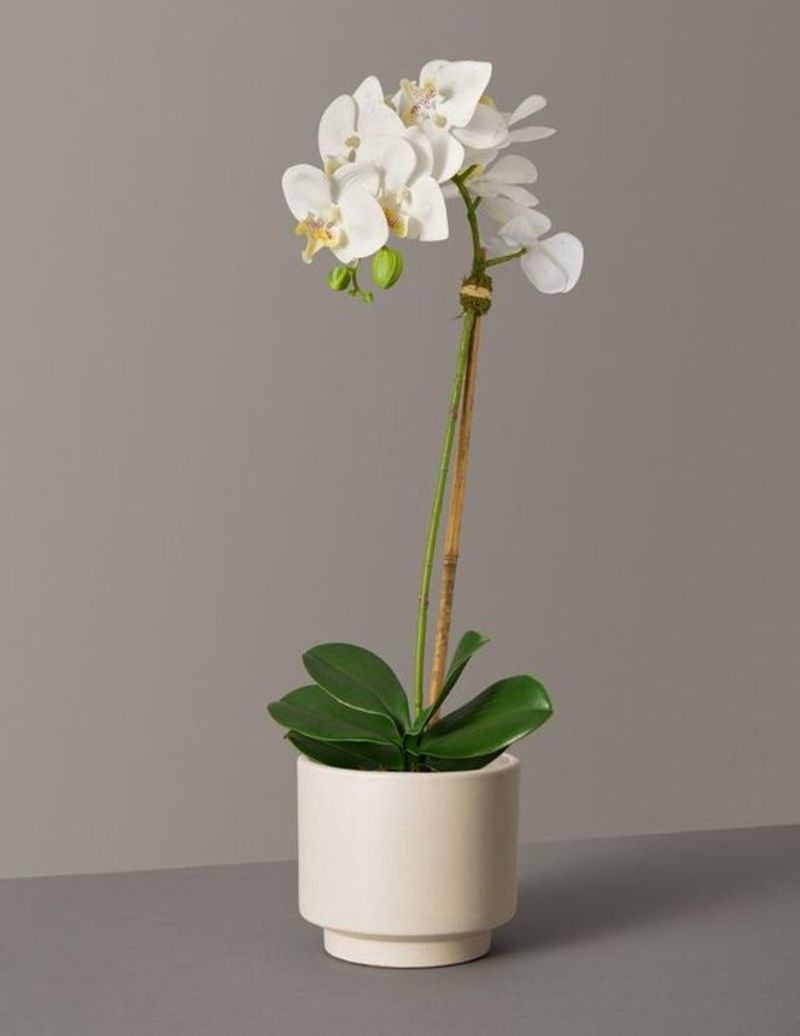 Give your home a touch of spring with this faux orchid plant. Add some life and brighten up any room in your house with this cheery plant. Get it here
Faux Angel Wings Begonia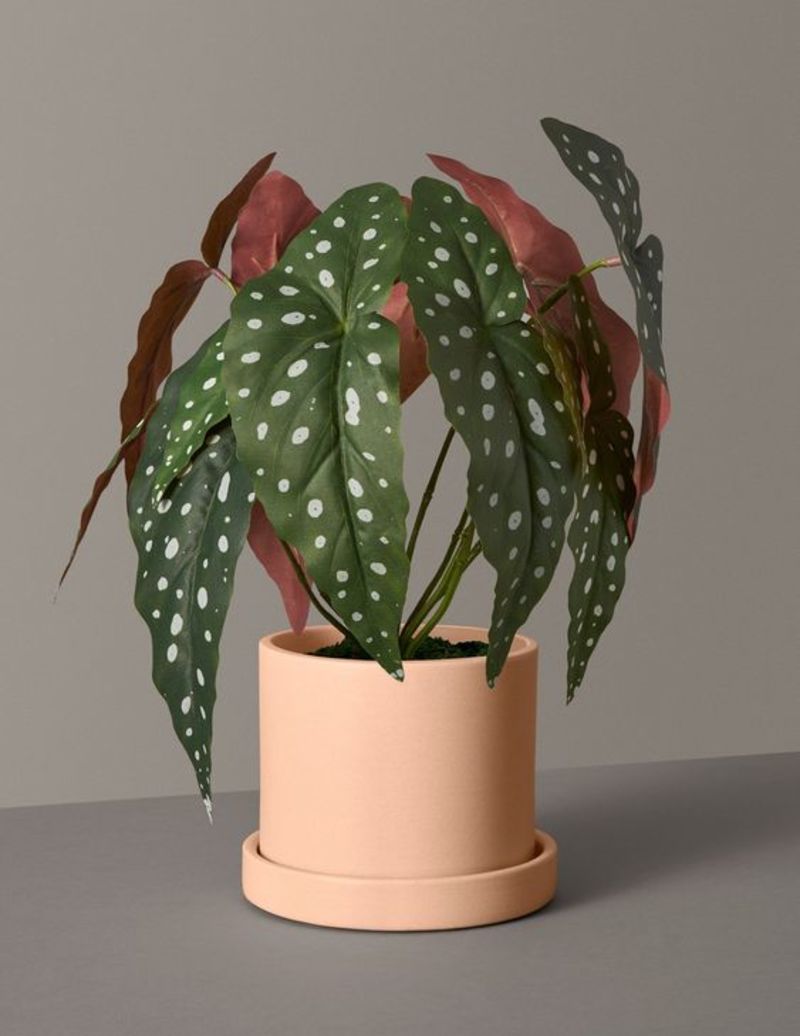 The real version of this plant is known to be fairly temperamental. Get this hard-to-keep-alive and hard-to-get Angel Wing plant in an artificial style. This plant has oodles of personality and will make for an eye-catching piece in your decor. Get it here
Faux Watermelon Peperomia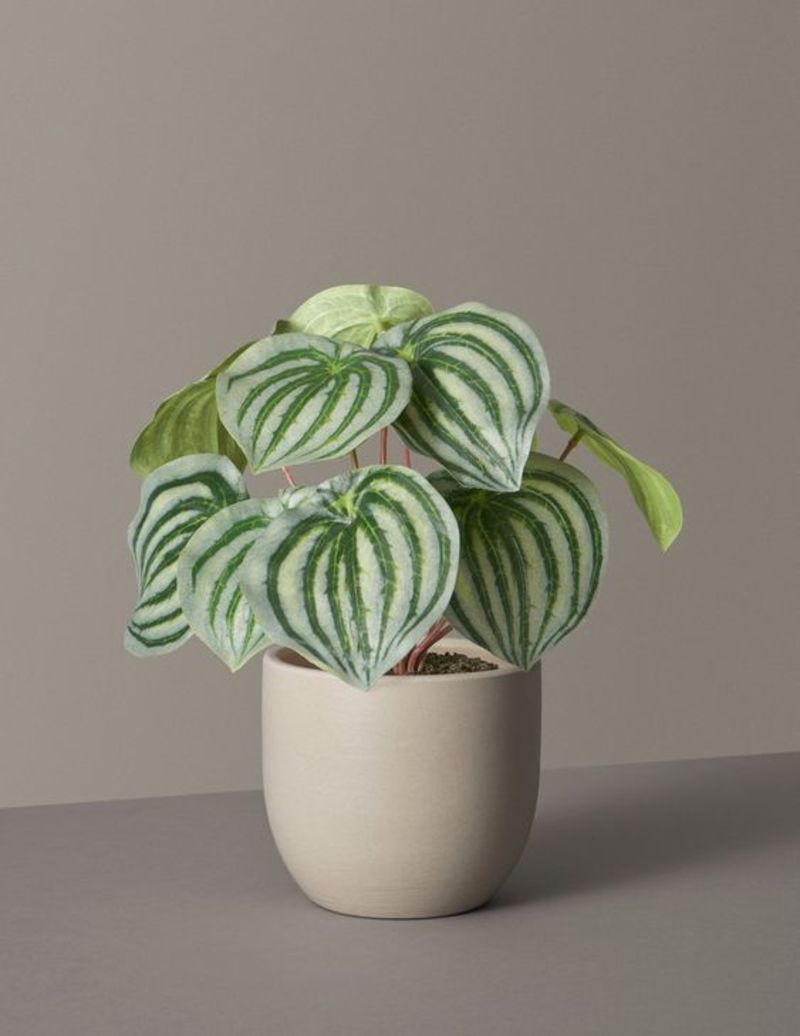 You don't need a green thumb to keep this artificial Watermelon Peperomia looking lively and lush anywhere in your home. Get it here
Faux Monstera Leaf
The Monstera trend is still going really strong. This leaf features in more than 20% of our projects because it is highly aesthetic. A faux cut stem or two is the easiest way to get this sculptural plant into your décor without the tedious upkeep. Here is where you can find some very real looking faux Monstera leaf to incorporate into your décor.
Canvas Monstera Leaf From Terrain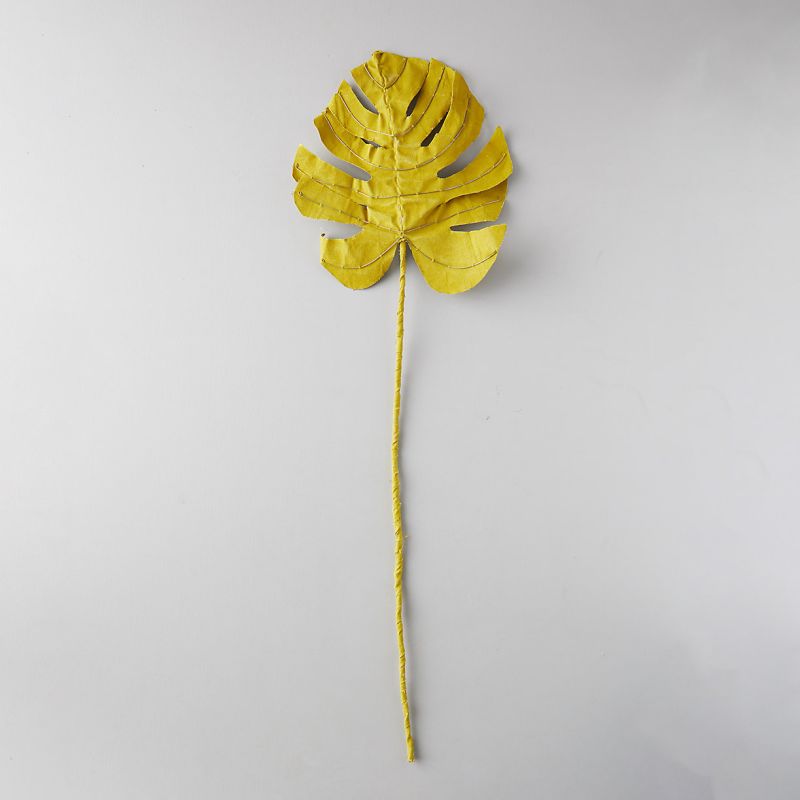 Our first recommendation is actually not the usual green steam but a hand-painted yellow variant from Terrain. It's made from canvas and flexible iron wire, making it perfect for wrapping around an arrangement. Get it here
 Extra Wide Monstera Leaf From West Elm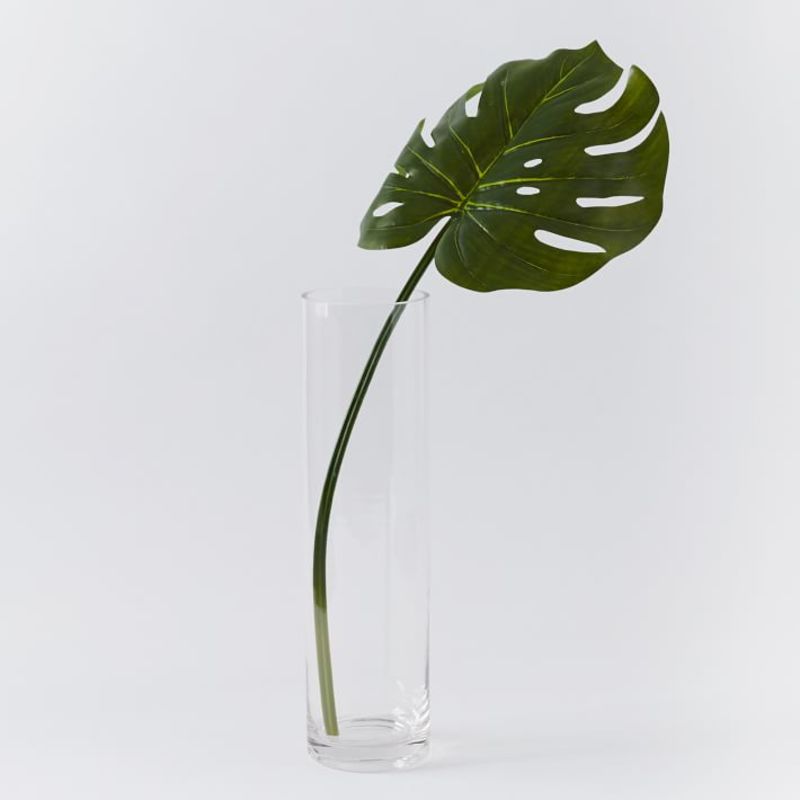 An affordable and extra-large (in width) option from West Elm.  Make a bold statement with this one. Get it here
Ultra-long Monstera Leaf From World Market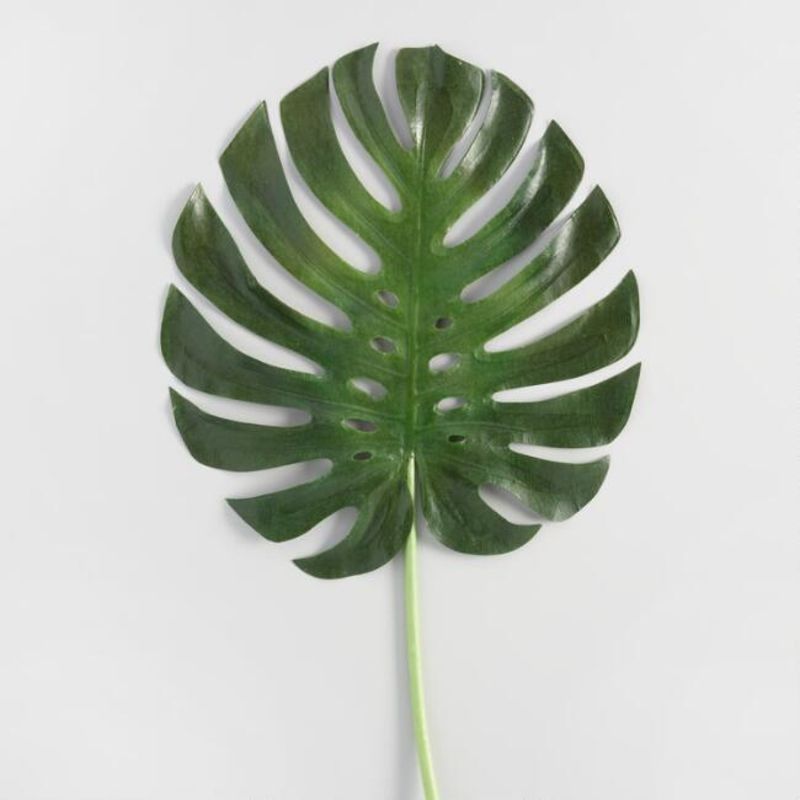 Get a pair of ultra-long Monstera (34 inches in height) leaf from World Market. When you want to add height to your arrangement, these would be perfect. We also hear that this one is the closest match to the real leaf. Get it here
The Sill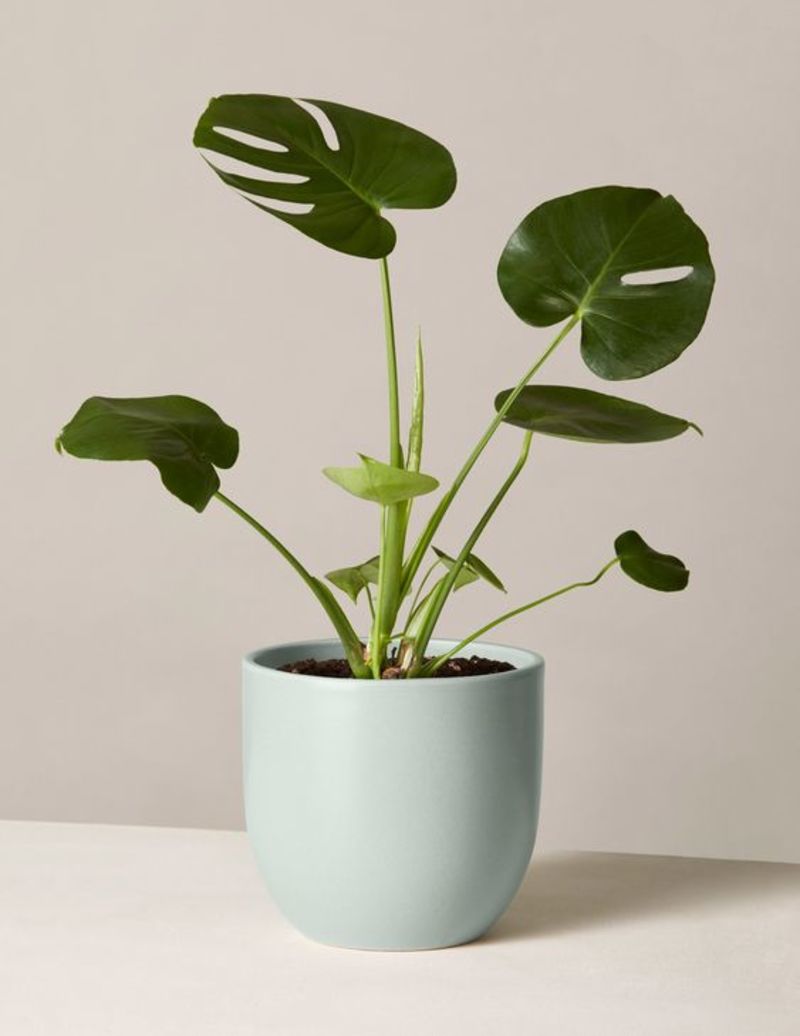 This one is not a leaf but the whole plant itself, for when you want to layer the giant leaf's with this smaller variant of the Monstera plant. Get it here
Etsy
Etsy is a treasure trove for all things aesthetic and we love supporting these small businesses. We love their assortment of cacti, succulents and plants and found a few great choices to share.
Cereus Florida Cactus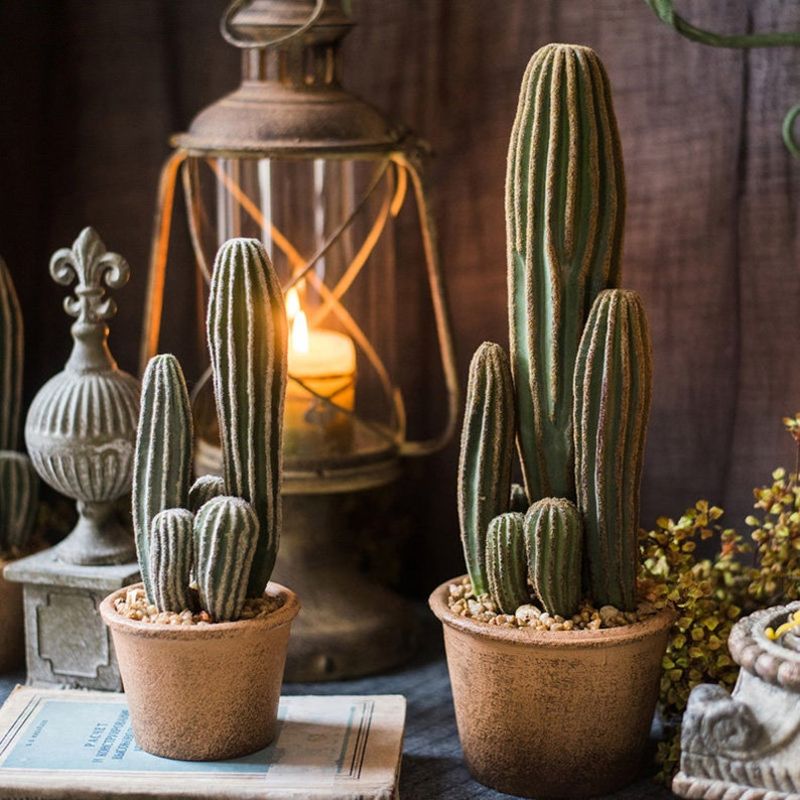 Finally, a cactus that you can't overwater and kill. This latex coated Cereus Florida Cactus plant is such a beauty. The elongated stem makes this plant eye-catching. Get it here 
Eucalyptus Leaf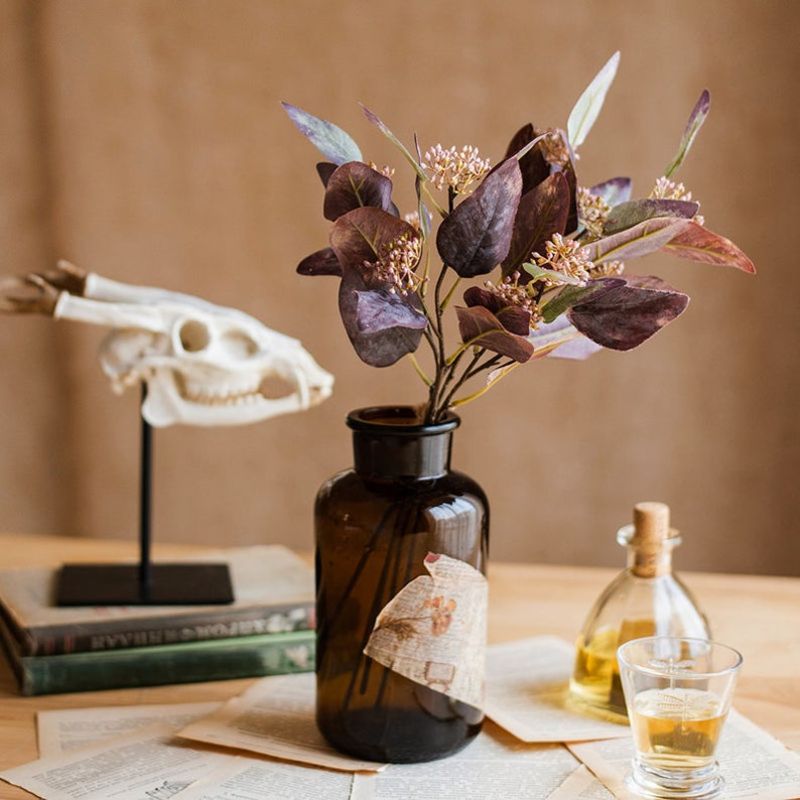 This handmade leaf bunch is gorgeous and will be a stellar addition to your decor. Cut from silk, this looks even better than the real deal. Get it here
Elongated Succulent Arrangement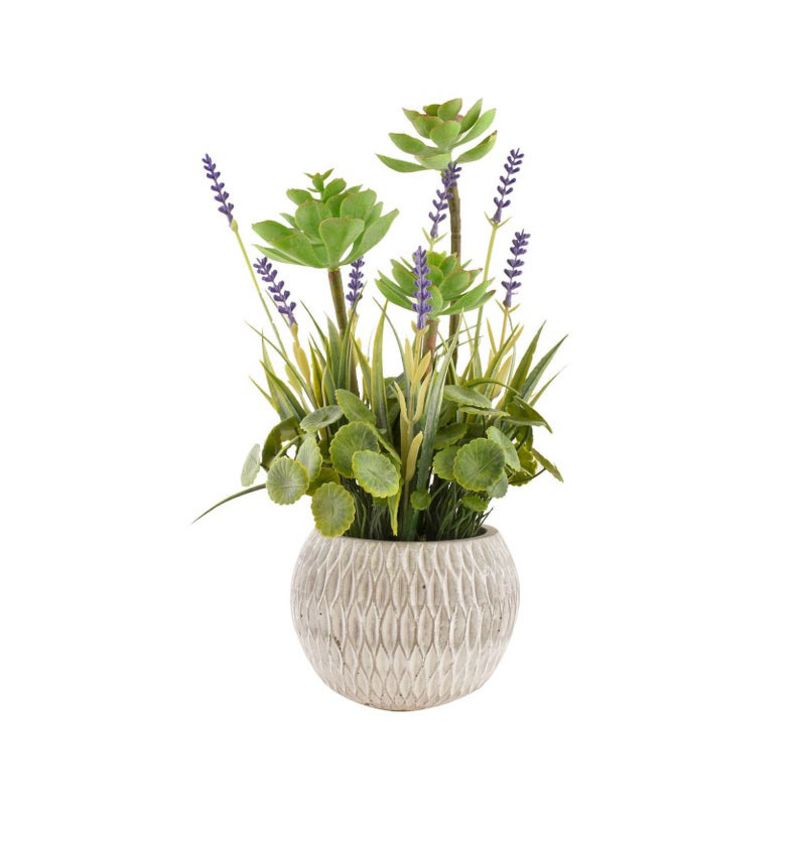 An assorted succulent arrangement preserved in its prime is a gardener's envy and a faux plant owner's dream come true. Add a subtle pop of color to your décor with this arrangement.  Get it here
Rosemary Bush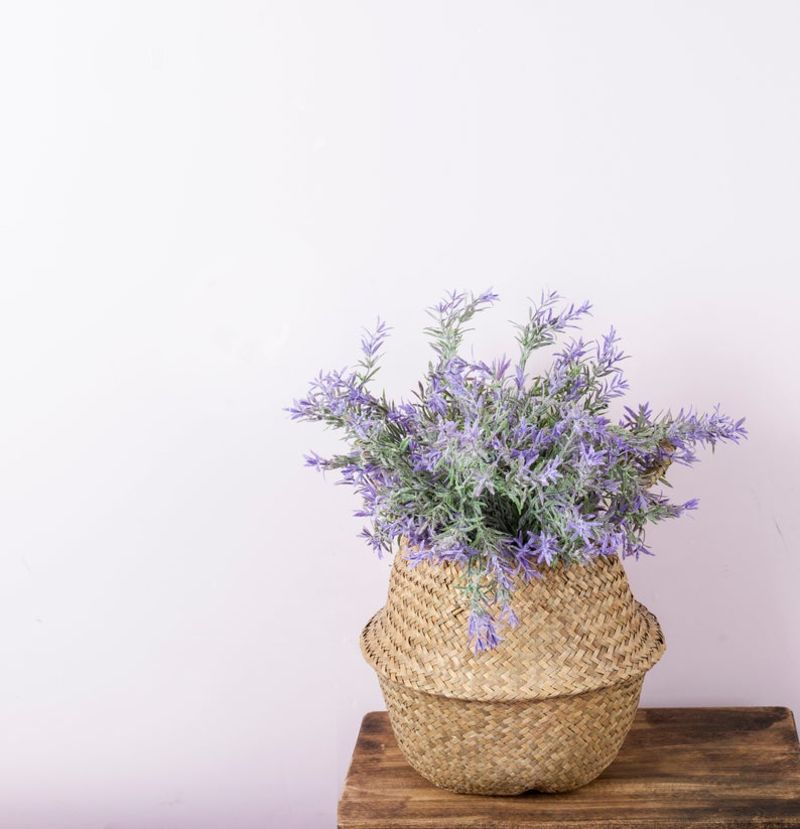 Create a rustic mood with this bush. Place it in a seagrass belly basket or a terracotta pot to complete the look. Get it here
Target
Our favorite finds from Target's collection comes from Opalhouse and Project 62. They are offering stunning quality faux plants with affordable pricing.
Faux Vine Plant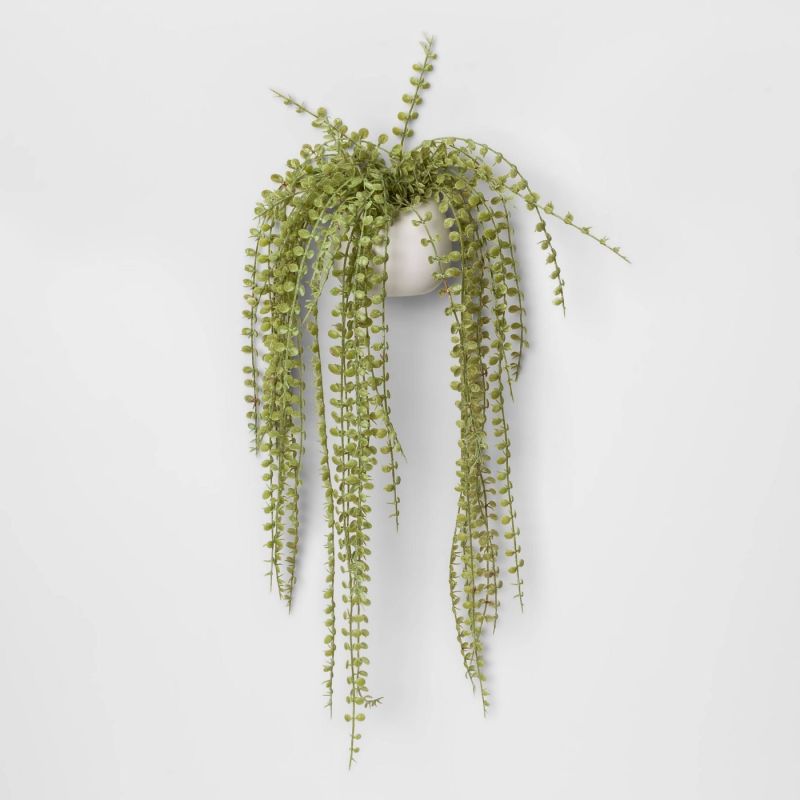 The flowy realistic shrubs of this vine are easy to place throughout the home. We love a droopy plant for adding a unique focal point to shelves, consoles and hanging planters. Get it here
Faux Dragon Tree Plant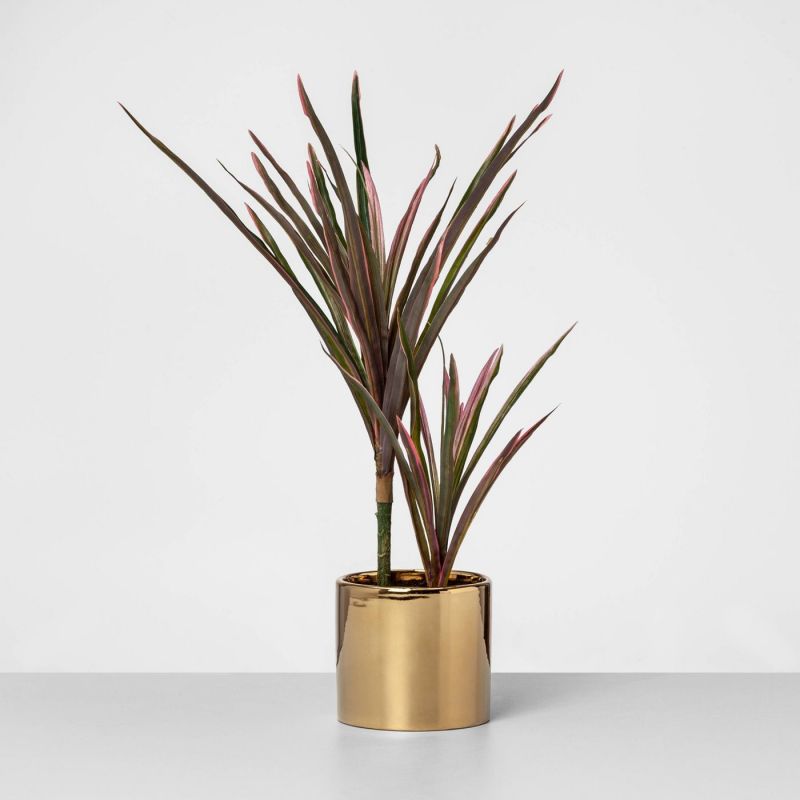 The green and purple leaves of this dragon plant add a colorful touch to a design.  Add in its' golden pot and you'll have an artsy touch in your room. Get it here
Glass Terrarium with Faux Succulents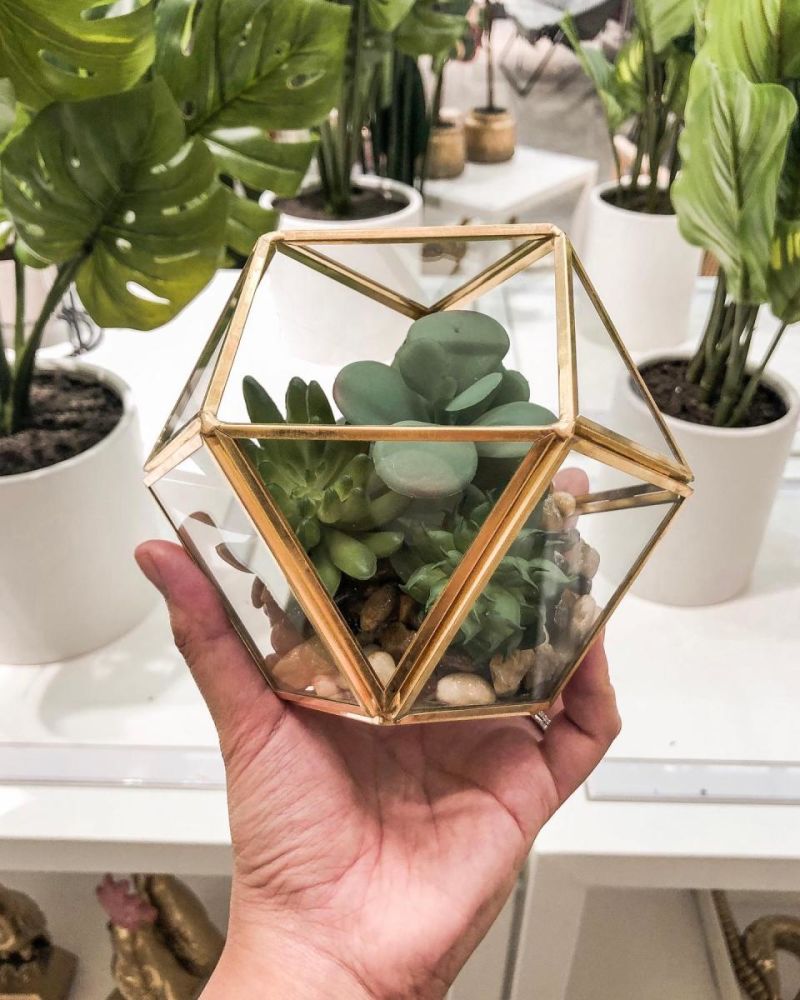 Spruce up your nightstand, work desks, bookshelf, or your kitchen with this faux terrarium filled with succulents. The gold-toned glass casing of the terrarium adds to the overall look and feel. Get it here
Faux Peacock Plant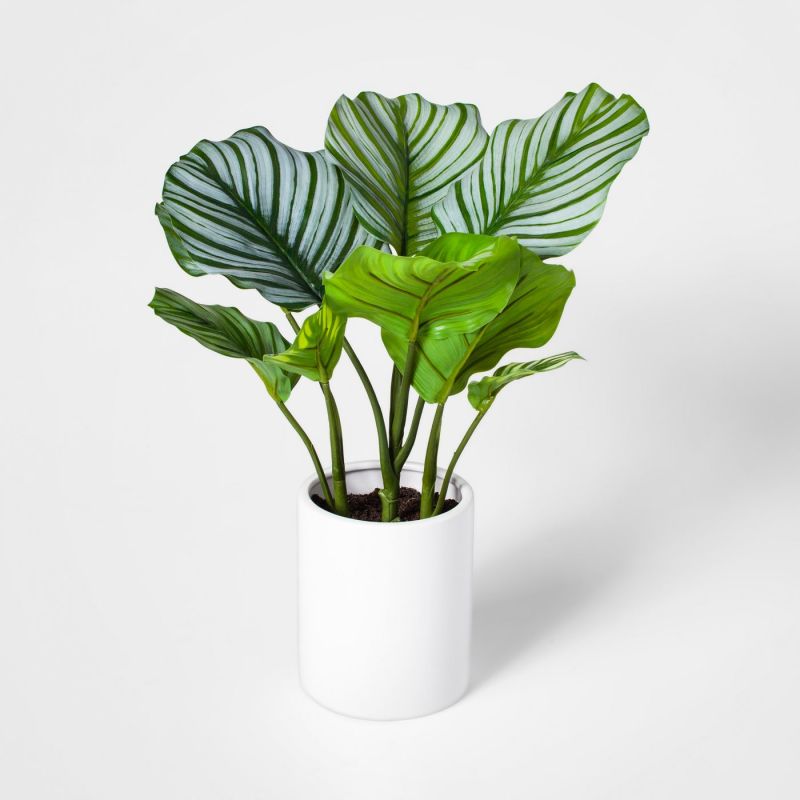 The faux foliage looks alive and adds color to your home. You'll get lots of compliments, without even having to water this. Get it here
If you like these ideas and want to bring them to life in your home, or design your own perfect living space, start a project with Spacejoy. You will receive access to an expert online interior design team who can translate your vision and guide you to your perfect room design. Our unique 3D technology allows you to view your room design in 3D, interact with your design - Move and Swap the products with a touch of a finger to see the unlimited possibilities. Our team will also curate a shopping list for you with products handpicked to suit your budget and your style that you can shop right away on our platform. Your dream living room design is now one click away. See pricing plans.
Similar Picks
Related designs for you
Categories
Explore other categories