Style & Design
Are You Guilty of Making these Common Interior Design Mistakes?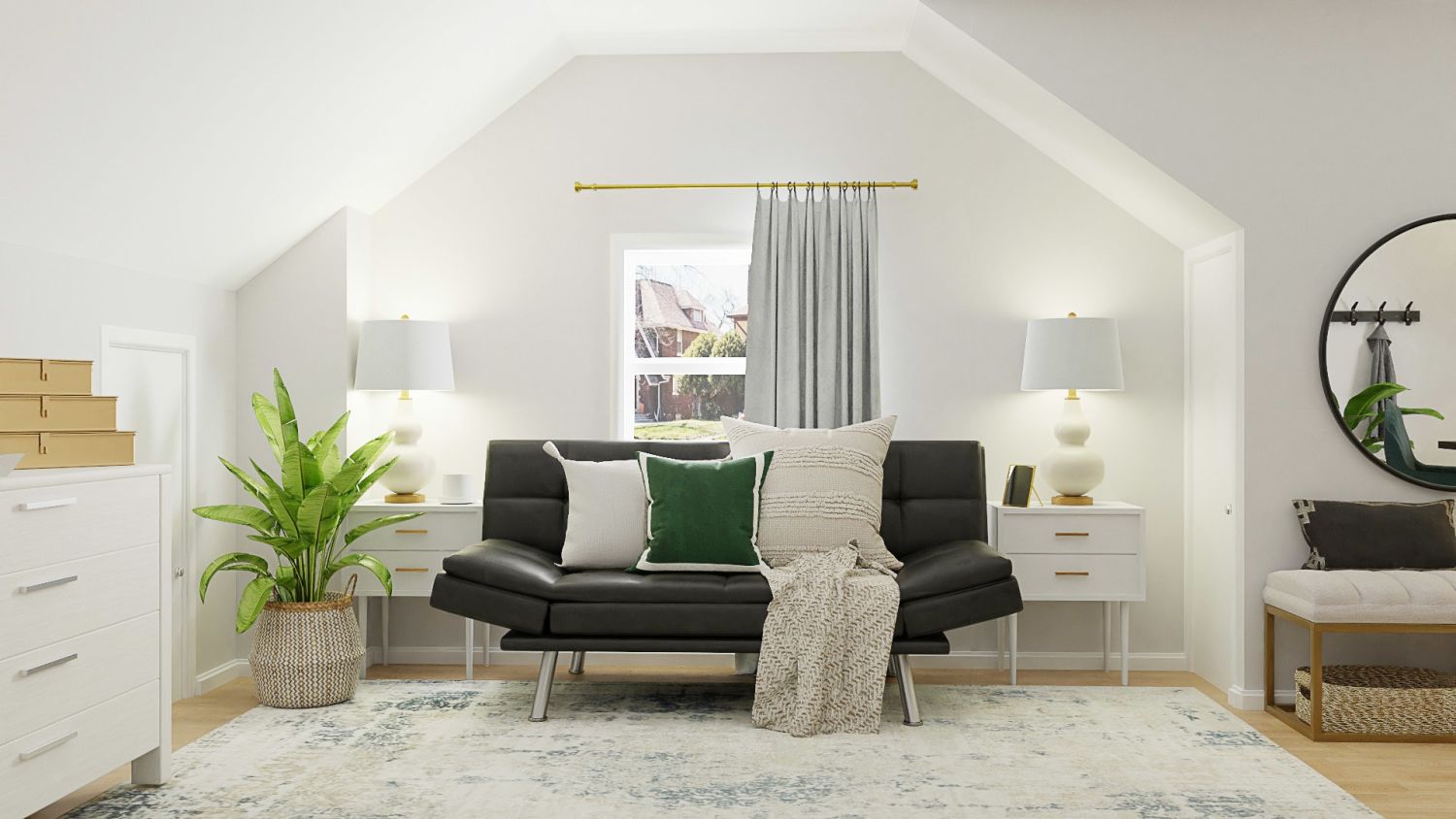 Choosing the right furniture, making sure the artwork is in the right spot, figuring out the lighting. Then, on top of all that, you also have to think about wall paint colors, furniture finishes, textures, rug heights, the list goes on and on. Nobody ever said decorating your house was going to be easy. After all, you're not an interior designer. Right? 
Luckily for you, the interior designers at Spacejoy have seen a couple of common mistakes a little too many times. Keep reading to know if you've been found guilty of making some of the most common interior design mistakes. But most importantly, how to make sure you never do these again.
Mistake #1: Insisting on Bigger Furniture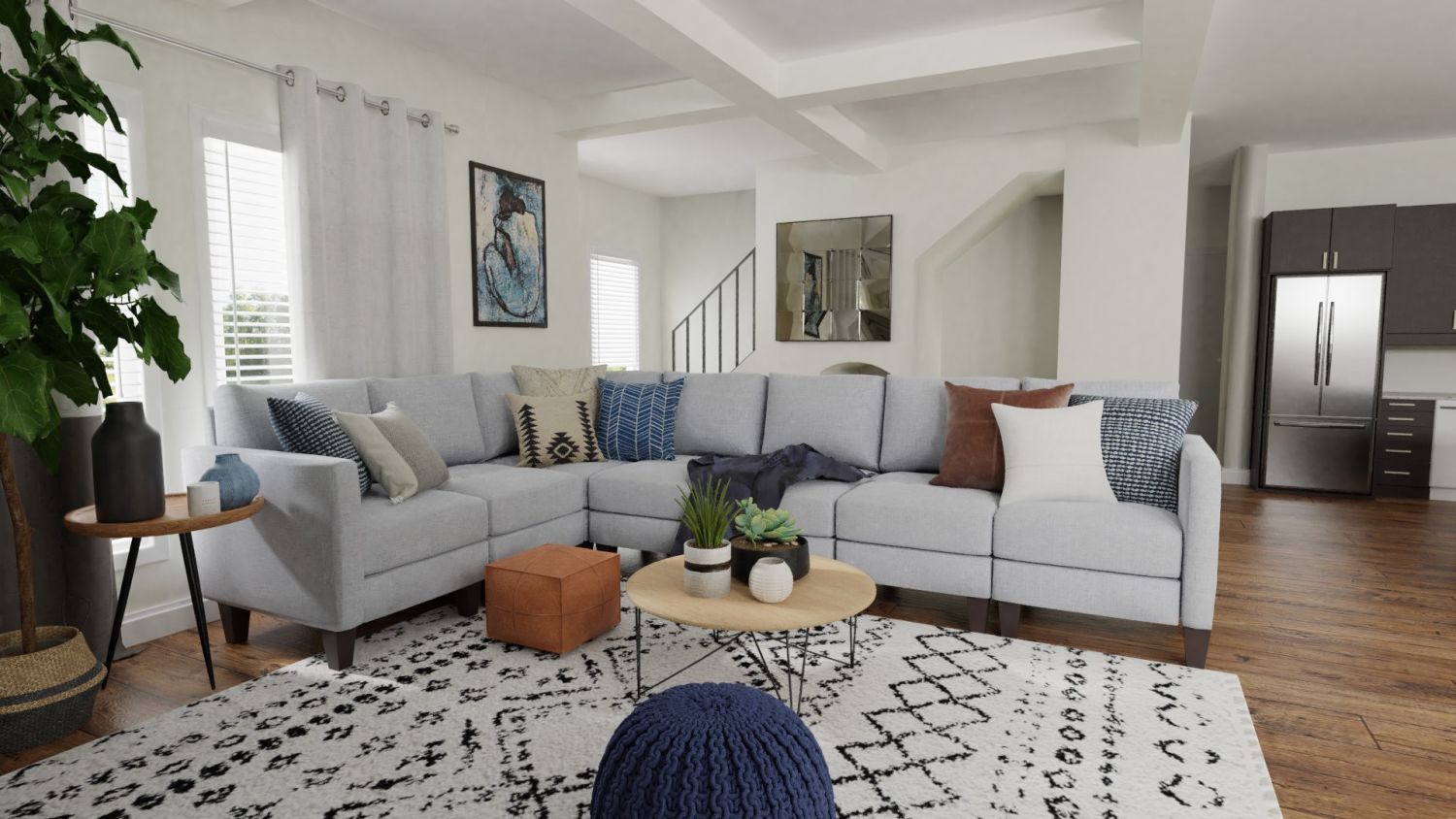 The first mistake comes from our designers, Marisa Rhone and Micaela Farley. While creating beautiful interior layouts, they both battled with many homeowners doing whatever they can to fit large sections or way too big sofas into small spaces. Hear us out, even if these pieces of furniture fit within the space that doesn't mean they don't need room around them. After all, you're supposed to be able to move around your furniture; you shouldn't have to jump on the table to get out of your sofa. 
How to Avoid this Mistake:
While large furniture is always comfortable and gives you an idea of having a bigger space, trying to fit it in a small room might make things look cluttered, and eventually, the room will look smaller. Make sure to leave enough room between furniture pieces like a sofa or coffee table for someone to move between them without touching the furniture freely. Ideally, you need between 2-3 feet of space to move around comfortably.
Mistake #2: Missing the Mark with Mirrors, Artwork & Curtains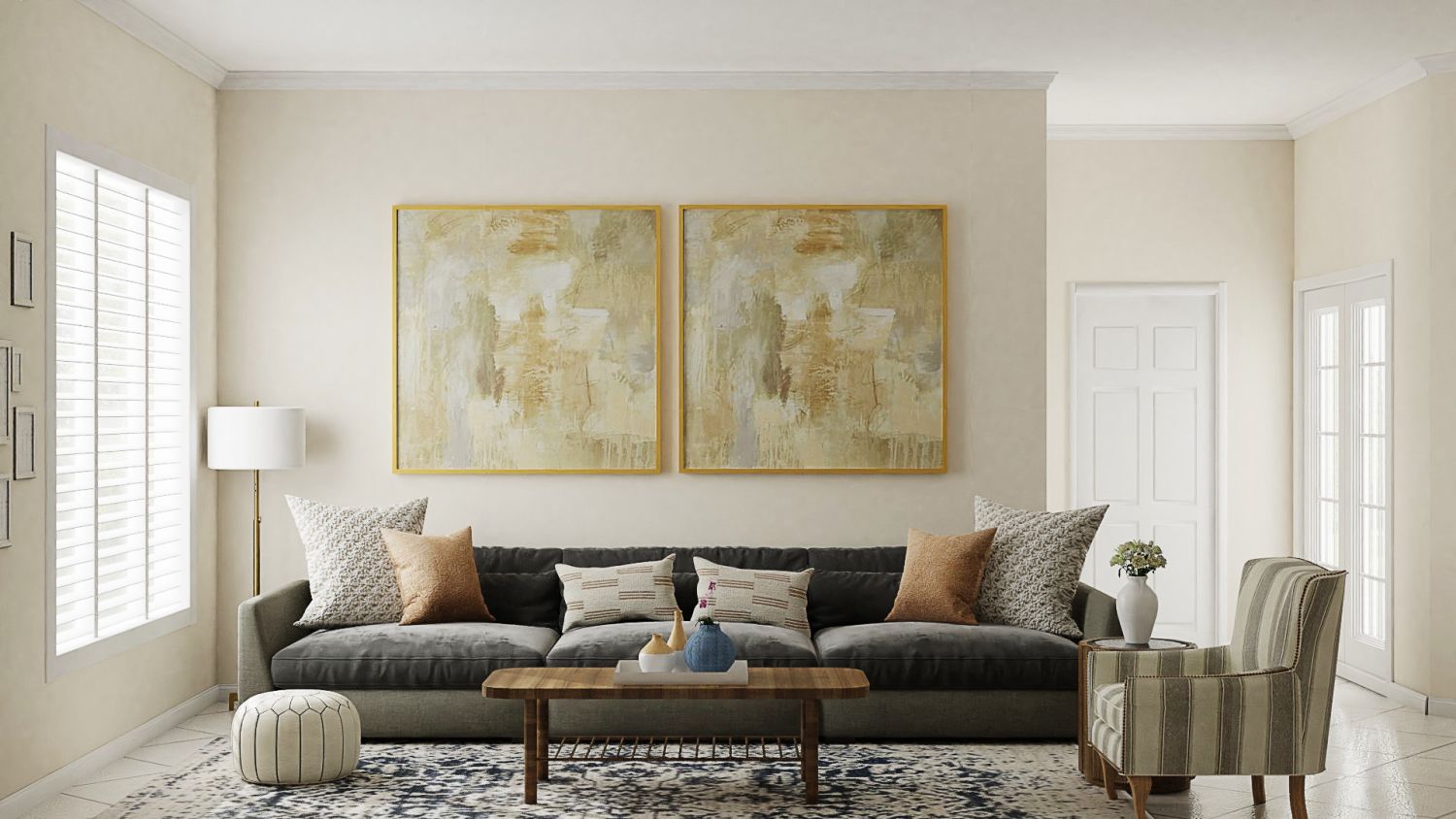 Everyone wants to hand their favorite artwork to showcase their personality. You also read somewhere that adding a mirror will make the room look more spacious, just like having curtains installed will create the illusion of a higher ceiling. Our designer Lauren Kokenes wants you to know that you're hanging your mirrors and artwork too high, and your curtains are probably too low. 
How to Avoid this Mistake:
All your artwork and mirrors must be hanged at eye level, nothing higher or lower than that. You should be able to stand in front of the piece and see it perfectly without looking up or down. For your curtains, the story is different. Try to position the curtains a bit higher than usual to give the illusion of having higher ceilings and windows.
Mistake #3: Choosing the Wrong Rug Size
You probably read somewhere that adding a rug to a room will help you frame the furniture better. Well, our designer Heather Wise, wants you to stop choosing the wrong size. "I see this all of the time! People will use a 5x8 rug next to a large sofa or a small rug in the dining room- and the chairs hang over it," shares Heather. 
How to Avoid this Mistake:
Heather suggests that the best way to prevent this from happening is by measuring the space. Remember that rugs can be hard to eye at the store, and without proper rug sizing guidelines choosing the perfect one is almost impossible.
Mistake #4: Missing the Mark with the Paint Color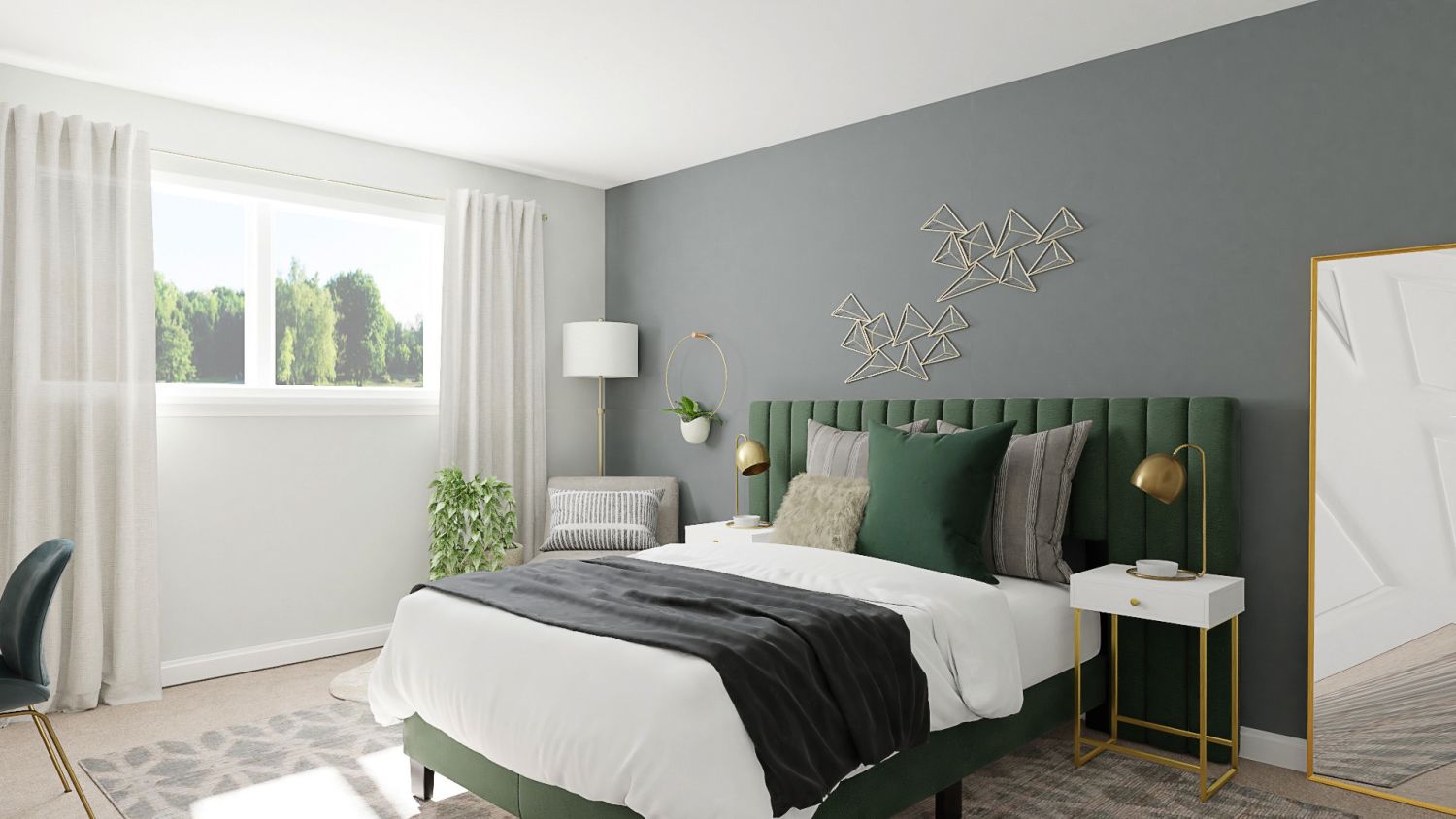 One thing is getting all the furniture right, but it can easy to miss your interior decor when you have the wrong paint color. Our designer Sarah Nelson says, "often, the color you choose, based on a swatch, is too bright/saturated/pigmented than what you want in your space."
How to Avoid this Mistake:
Sarah recommends that when you go paint-shopping, you should ask for colors that have gray or white undertones, versus the brighter colors. If possible, try to see an actual wall sample instead of the paper ones, these will reflect how the color will look in the end. You can check our guide on how to find your color palette for reference.
Mistake #5: Not Having A Design Plan
Most people don't have a plan when it comes to decorating their homes. Instead, they start adding as they go. The problem with this approach is that your design style and taste might change over time. Eventually, you end up with mixed elements and design styles that might clash against each other. 
How to Avoid this Mistake:
Work with professionals! Hiring an online interior designer is no longer a luxury only a handful can afford. Today, thanks to online interior design services like Spacejoy, you can connect with an interior designer to start planning your dream home.