Style & Design
Step By Step Guide To Master The Modern Style Interior Design For Your Home
Modern homes have everlasting relevance and simplicity. That's what makes them so very popular. When designing your home, you can enjoy the classic elements of modern design, such as clean lines, but you can also add flair and make your space feel cozy and welcoming. A modern aesthetic is not limited to a specific style. There are many design narratives you can explore to make your house feel like, well, home. 
To help you master the art of modern interior design, our team has created a style guide that dives into every aspect of a modern home. By the end of this style guide, you will be able to understand what modern design truly looks like and how you can make it your own. Plus, we'll provide you with some stunning modern interior design ideas to inspire your next masterpiece. 
What is Modern Interior Design?
There's a misconception that modern design is whatever is currently trending in the interior design circles. Real modern style, however, is an era-specific design and style trend. Some people consider the age of the 1920s-1950s the backbone of modern style. While others make the case that modern design is anything from the 20th Century. Both are correct. 
Modern design roots can be traced back to German and Scandinavian design. This design focused on simple forms and functionality, which is still prominent today. Think natural materials, neutral color palettes, and streamlined silhouettes that leave out the fuzz and drama. A traditional, modern design will masterfully combine wood, stone, and leather to create a cozy environment. 
Wait A Minute. Isn't Contemporary Design The Same?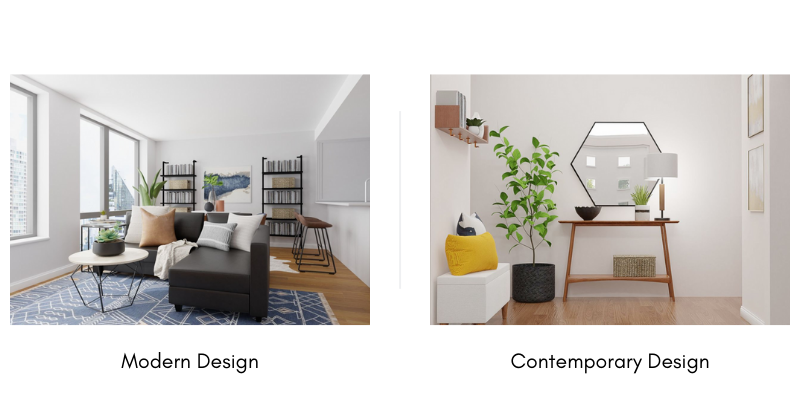 Even your most design-oriented friend has used modern style and contemporary design interchangeably. But, the truth is, these styles couldn't be further away from each other. Unlike modern design, contemporary style doesn't refer to a specific time. In fact, it is the contemporary design that is everything and anything that's currently in fashion today. Contemporary style is always evolving, but it grabs inspiration from minimalism, art decor, and of course, modernism. 
When it comes to contemporary design, think minimalistic style, clean lines, and materials like chrome, steel, concrete, and nickel. 
The Beautiful Range Of Modern Design
Like other interior styles, modern design can also be sectioned into styles or trends, if you will. For example, modern design can be mid-century. While it features overall modern design aesthetics, it has specific differentiators that make it stand out independently.
Mid-Century Modern Design
Modernism was the future in the mid-century. Every home back in the 1940s-1960s wanted their decor to replicate this style. The American design movement fused retro comfort with simple practicality. Here are some of the most outstanding features of mid-century modern design.
Natural Wood Elements: Chairs, cabinets, and tables are often showcased in natural woods for their sturdiness and organic, neutral tones.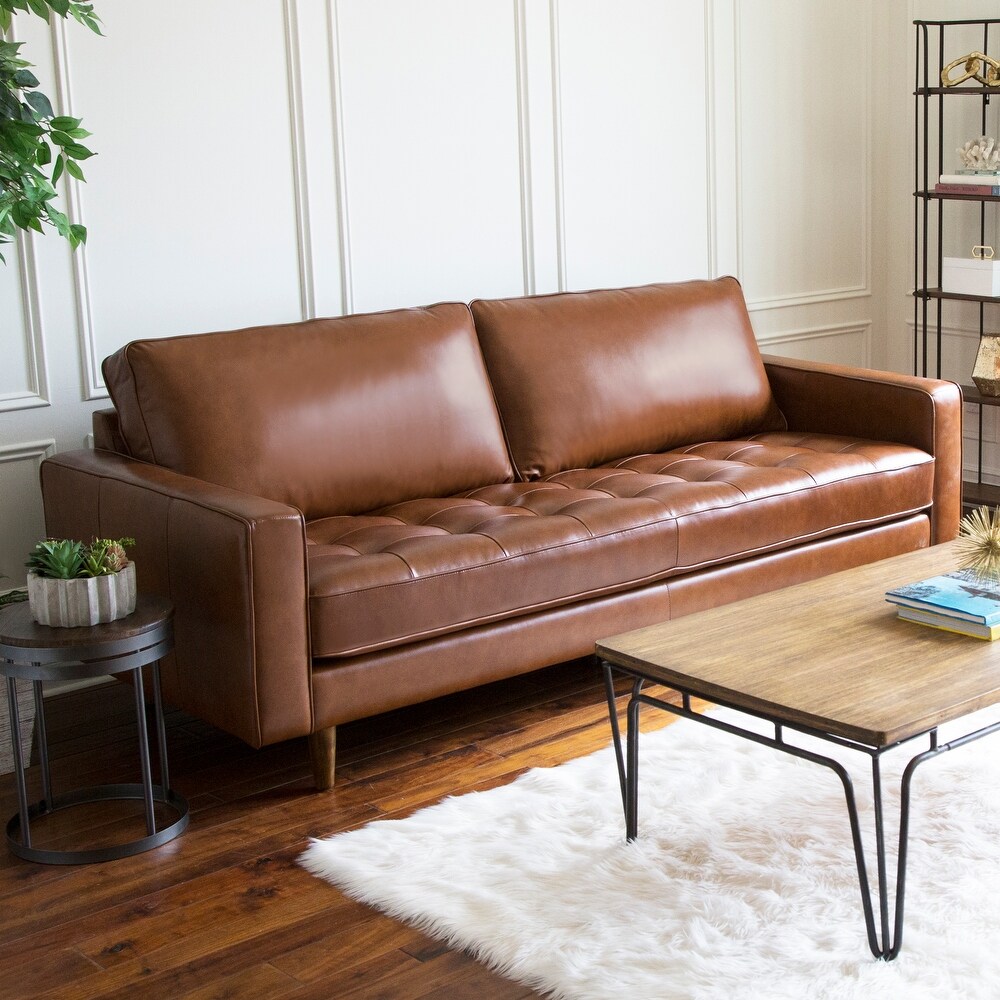 Leather Upholstery: Used to add an element of sophistication to an otherwise rustic style. Usually, in a low-profile manner.
Textured Fabrics: These were used to break down the industrial look and feel and add a bit more comfort and coziness to the space.
Earthy Tones: The mid-century aesthetic was all about achieving balance and harmony through neutral palettes. Think beige, yellows, and other neutrals.
Retro Patterns: Art-deco style prints were heavily featured in wallpapers, pillows, and rugs to add bold statements of color that broke the neutral palette.
Arch Floor Lamps: Perhaps one of the most unique and recognizable mid-century decor items you have in your home.
Elements that Make a Successful Modern Design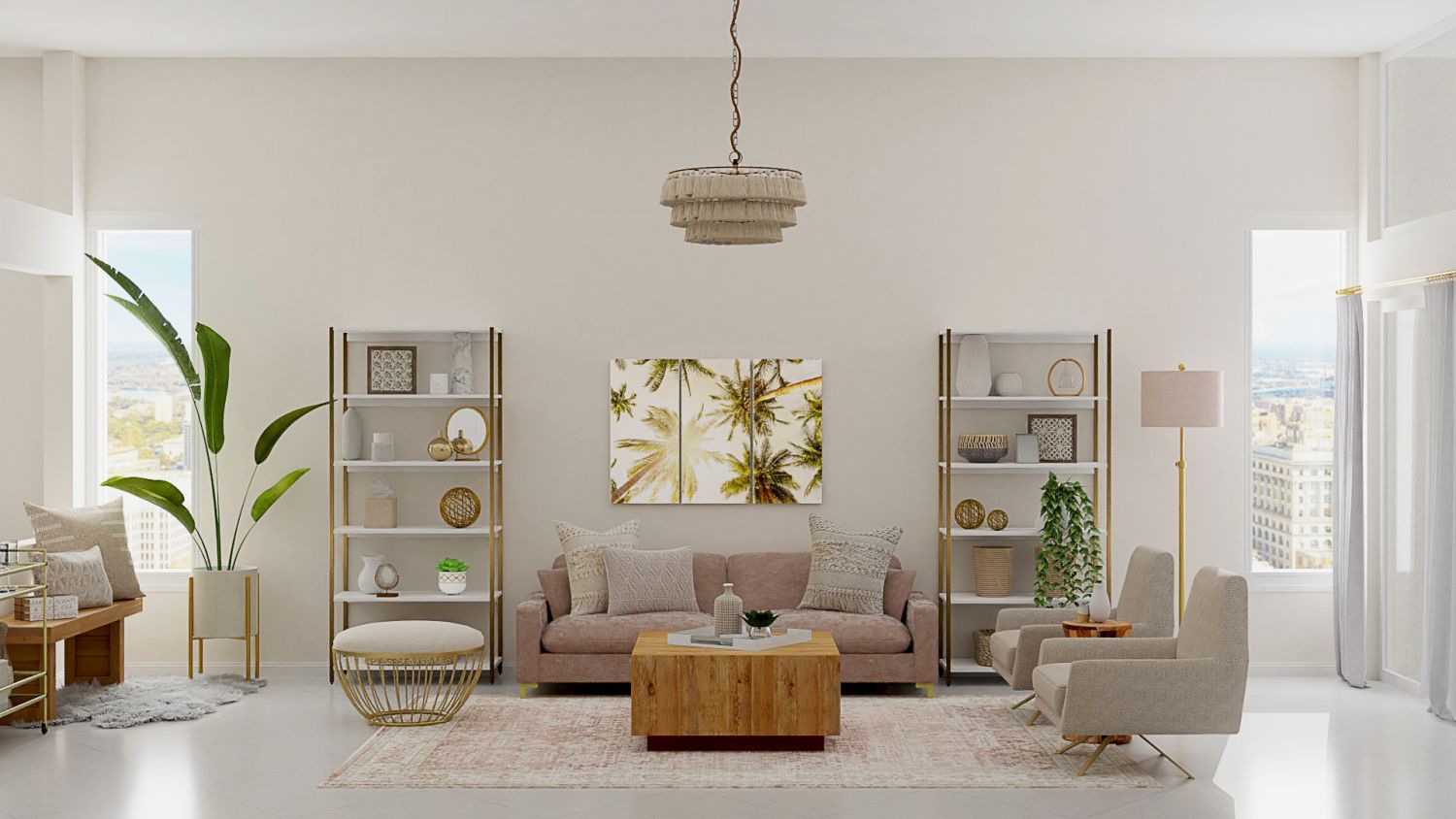 The boldness of modern design will definitely make a statement in your home. Clean lines, open spaces, and minimal decor featuring natural elements come together to create a functional space. Modern style rejects the curved lines and heavy textures prevalent in previous eras. If you're looking for an uncomplicated design that's also comfortable and cozy, then modern home decor might be just what you're looking for. 
 Decor Essentials For Modern Design
Start by choosing the right color palette. Think of neutral colors that are calming and soothing at the same time. Don't worry! You can add a few pops of color using fun accessories and other decor elements.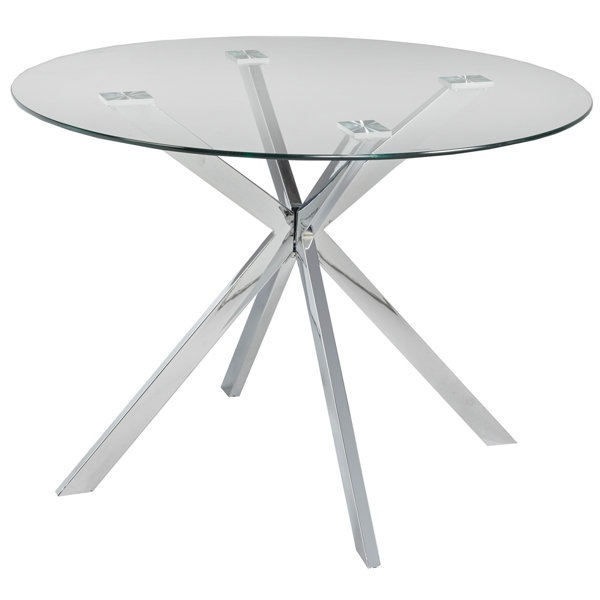 Glass Tables: Transparency and glass is a staple in modern interiors. They offer functionality while also making the room look more spacious.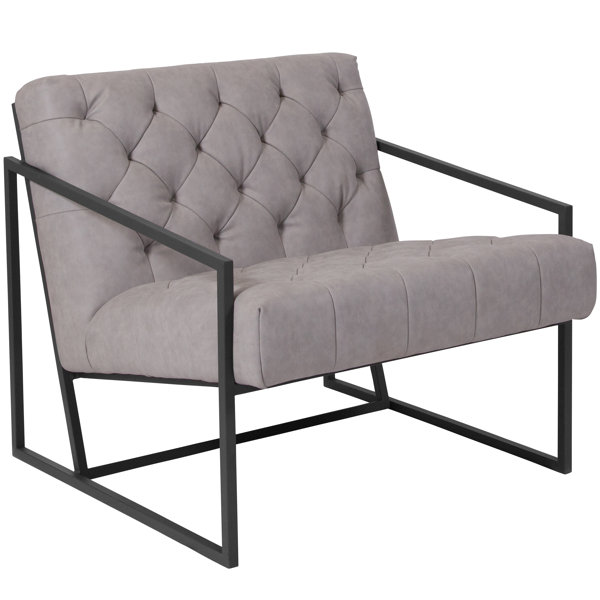 Low Profile Furniture: Short legs and low profile sofas, chairs, and even sectionals with metal accents are particularly common in modern designs.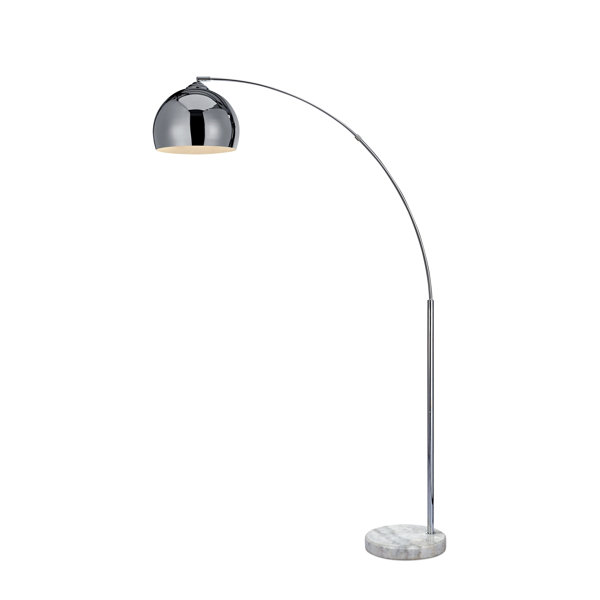 Arch Lamps: Probably the most iconic and recognizable feature of modern furniture. Sleek, minimalistic, and with an undeniable modern air.
Modern Living Room Design Ideas
A modern living room is trendy but also comfortable. Wide sofas and sectionals are popular for lounging. A couple of glass and metal accents elevate your room within that traditional modern style look and feel.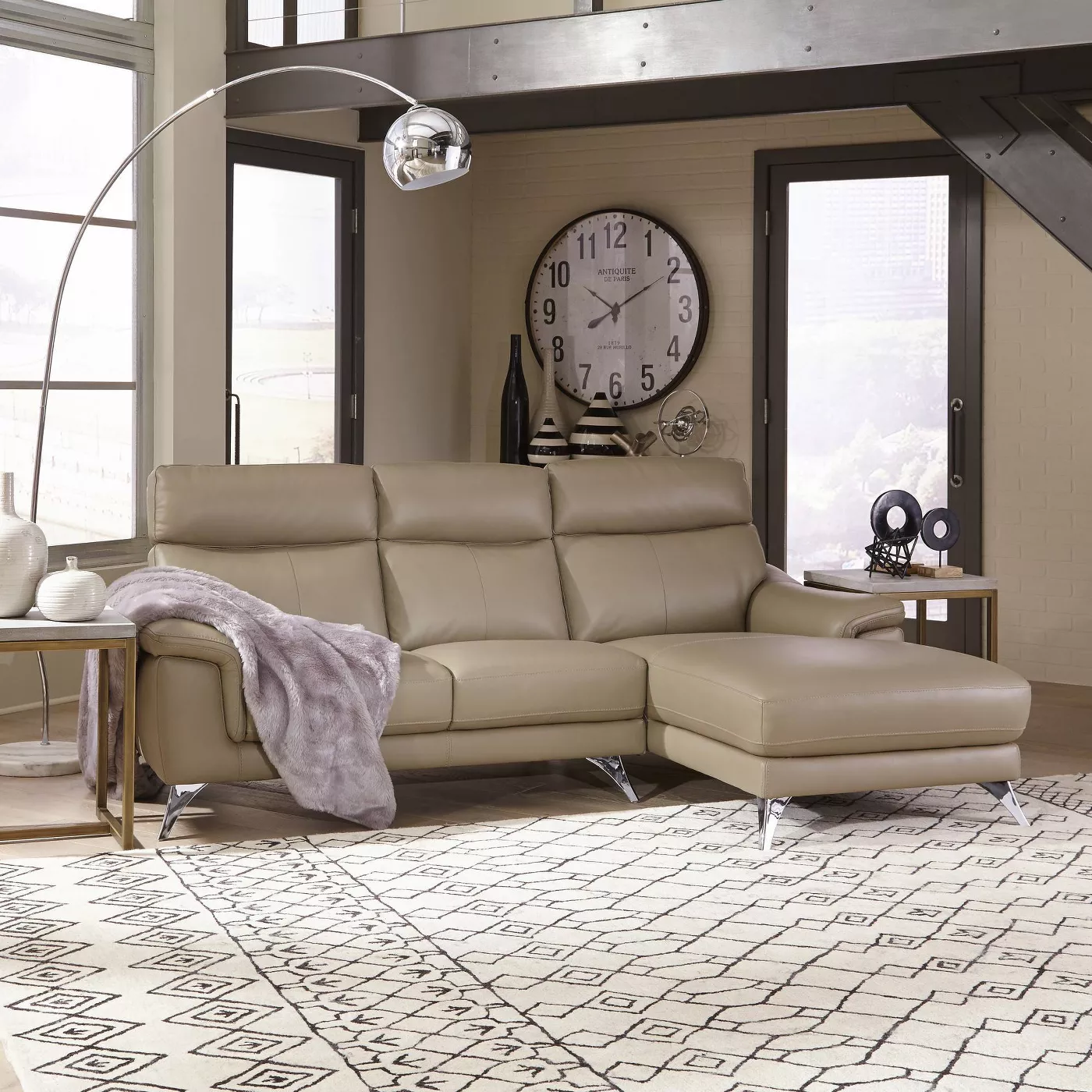 Sofas:
For the ultimate modern living room, the couch must be the center of attention. This low-profile
Moderno Leather Sofa from Target
fits all the modern style qualifications with its metal accent legs.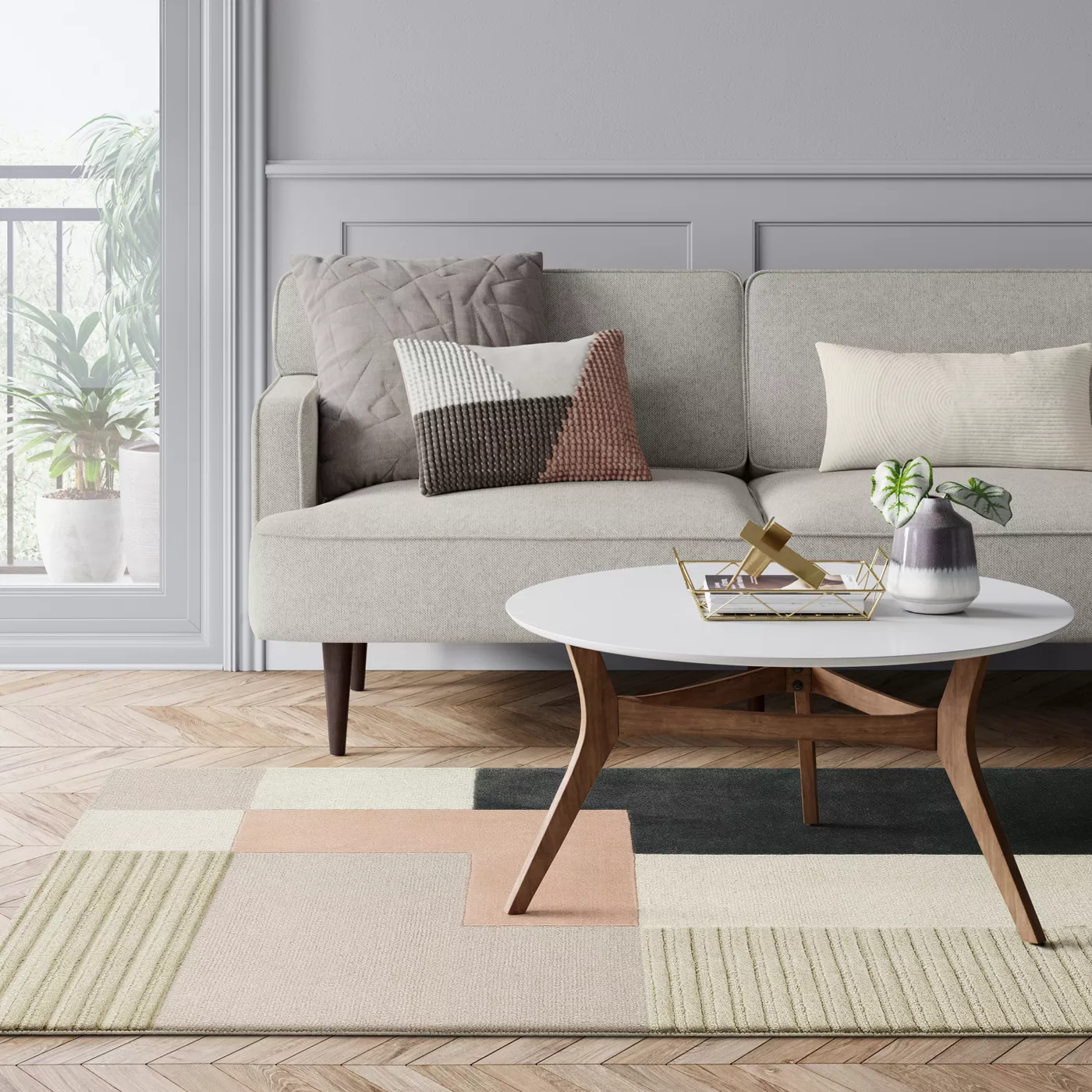 Rugs: A modern rug can seamlessly blend with the rest of your decor while also adding a splash of color. Try neutral colors paired with straight, bold lines. The Block Tufted Area Rug from Target is a perfect example.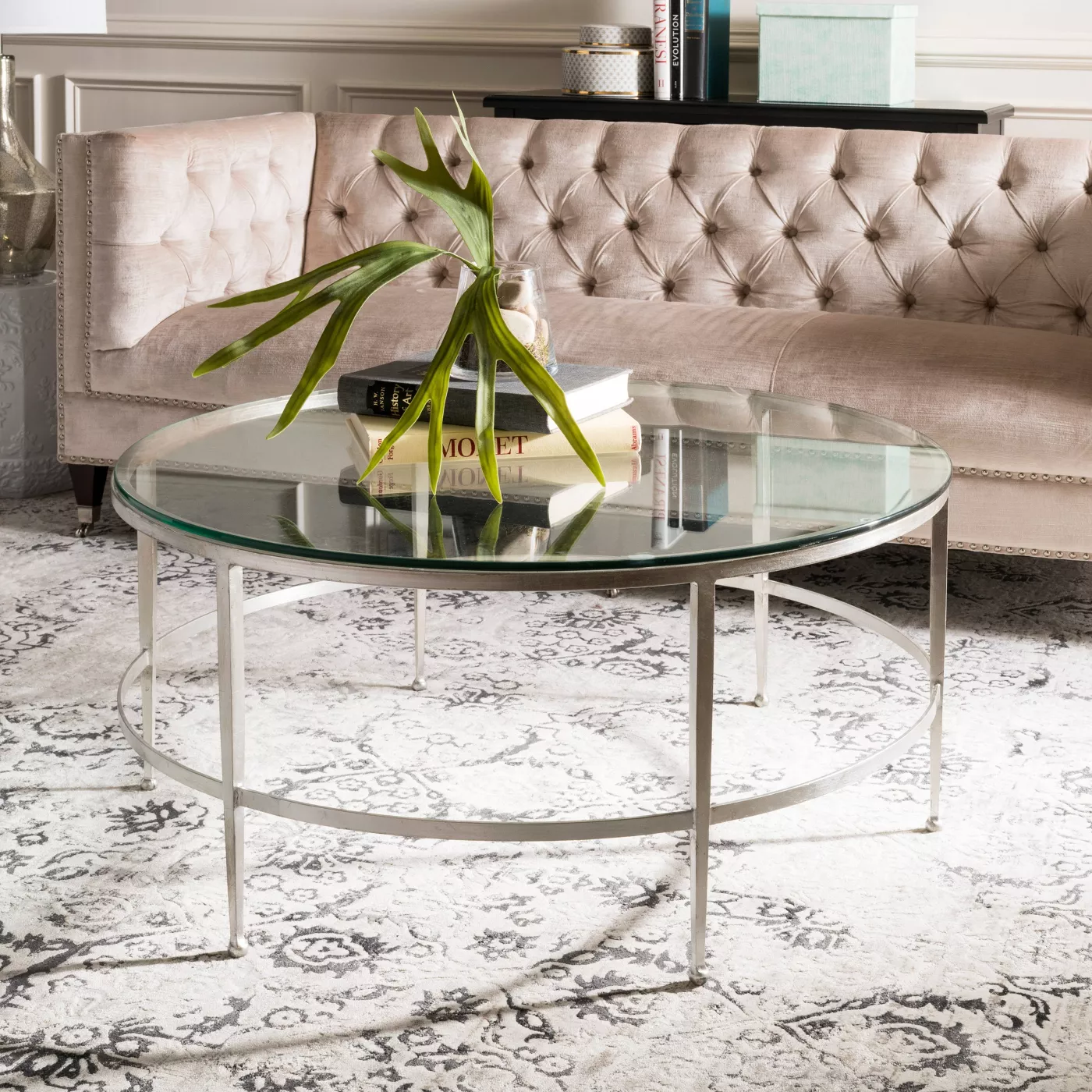 Coffee Table: Use this furniture piece to add the glass element. The Edmund Antique Silver Glass from Target is an excellent option for smaller or larger living rooms. It lets light go through to make the area feel more spacious.
Modern Dining Room Design Ideas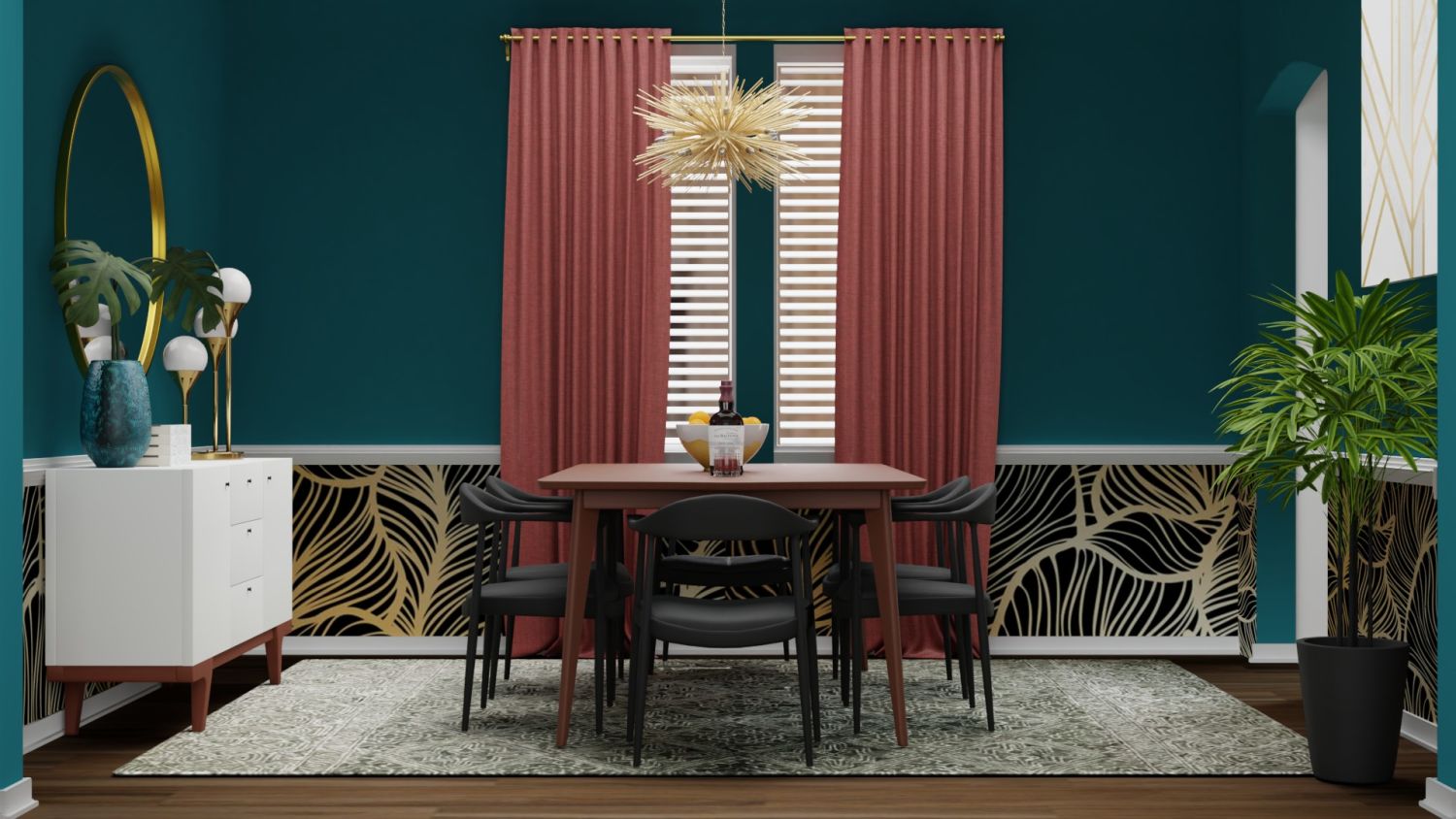 More than your dining room, this will be the center of parties and gatherings. Put in a bold table to give your dining room a dramatic flair and hang a grand chandelier to tie the rest of the decor together beautifully. Use the same neutral palette and natural touches in your dining room as well to give your home a cohesive and well-rounded interior design. 
Dining Table:
The dining table should be the definition of modern style decor, like the
Tower Dining Table by Westelm
. It has straight lines, tapered legs, and a sleek construction. A wooden top can add comfort, while a black and white table will add a bold touch to your design. 
Lighting:
Metallic light fixtures give your space an elevated touch without being overpowering, like the
Mobile Chandelier by Westelm
. Choose from brass, steel, or even copper finishes to add an unexpected element to your dining table. You can be as dramatic or as minimalistic as you wish for your lighting. 
Buffet:
If your dining room is spacious and you feel you want to fill the empty space with something, then adding a buffet table like the
Pictograph from Westelm
can pull everything together. It can also serve as storage space or extra room to showcase your favorite china. Style it as you would a coffee table.
Modern Bedroom Design Ideas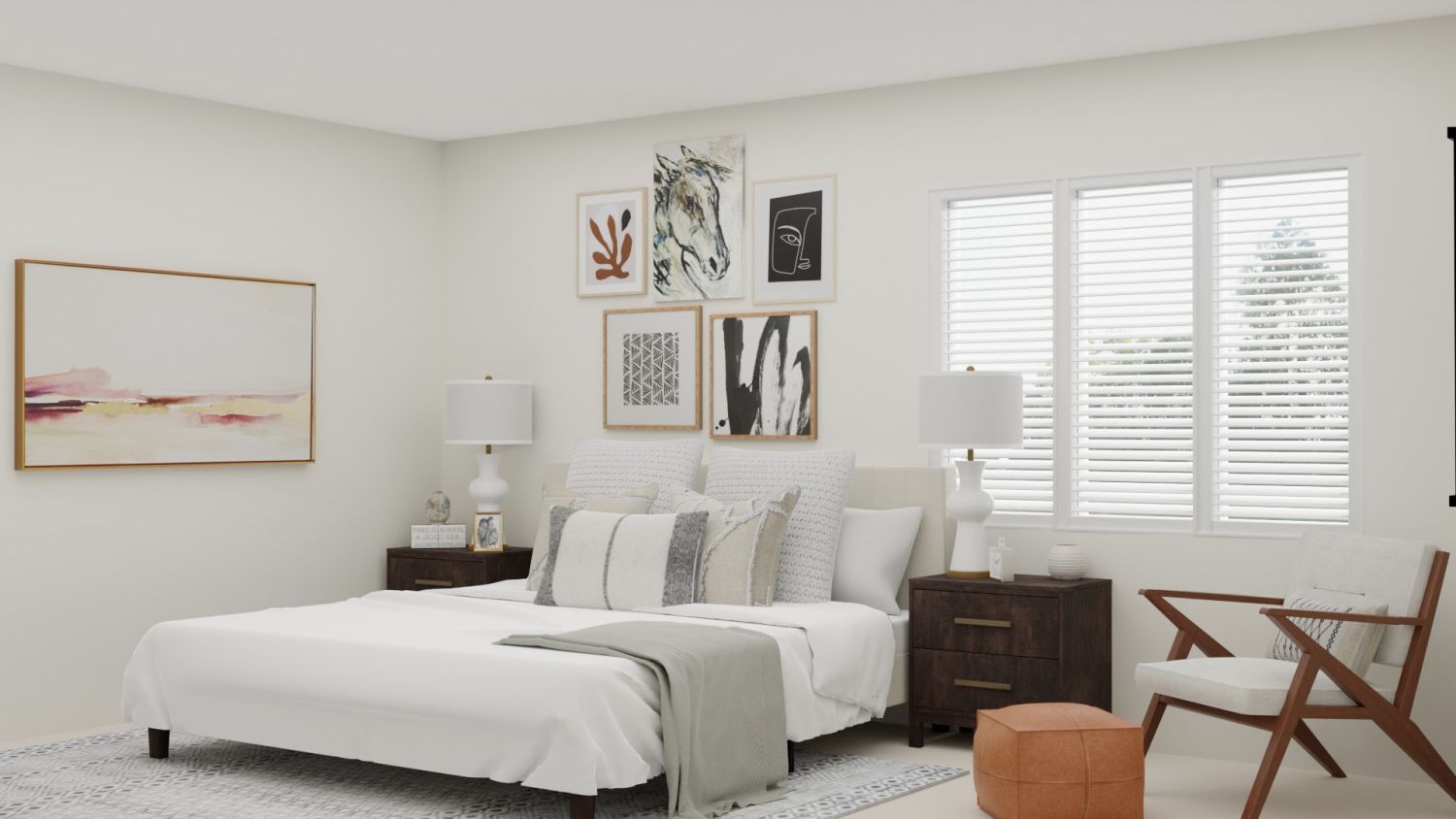 The modern bedroom is an oasis of calmness and serenity. Minimal furniture, a soothing monochromatic theme throughout the room, and selective use of wall art will make your bedroom a peaceful retreat. Here, your bed frame sets the tone for the rest of the room. But other modern decor essentials like low-profile furniture prevail. 
Bedframe:
The modern bedframe incorporates elements like the low-profile aesthetic and metallic accents. The
Oliver Upholstered Bed by Pottery Barn
is an excellent example of what to look for when choosing a bed frame.
Nightstands:

A restful oasis means your bedroom needs to be clutter-free. Modern nightstands have plenty of storage space. The

Jacob Nightstand by Pottery Barn

fits the modern aesthetic perfectly. 
Dresser:
Like the nightstand, a modern-looking dresser has a wide body of drawers and features legs that are minimal or tapered. This
Pottery Barn Menlo Extra-Wide Dresser
is a perfect example.
Choosing the right interior design style for your home and personality can always be challenging. If you want to transform your house and incorporate modern-design elements to your decor, start a project today. Our designers will collaborate with you to help you find the best modern decor ideas that best suit your space. Your dream home is one click away.