Outdoor Design Ideas
Stop What You're Doing. West Elm's Summer Collection Just Dropped & Here Are the Pieces You Need
Nothing excites people more lately than the opportunity for fresh air. Now that summer is here (and since we are not going anywhere anytime soon), we're focused on pulling together the best summer sanctuaries.Whether you are squeezing onto your balcony or you're lucky enough for your own back yard, a beautiful open-air space is easy to achieve! Luckily for us, West Elm has released a new Summer Collection (and our designers are drooling). Read on to see our designers' top picks from West Elm's new Summer Collection.
We are a sucker for natural fibers and these low-sloped wicker chairs bring a powerful style statement to your outdoor space. The mixed materials make the chairs extra interesting and their neutral colors are a solid building point for a colorful or monochromatic design.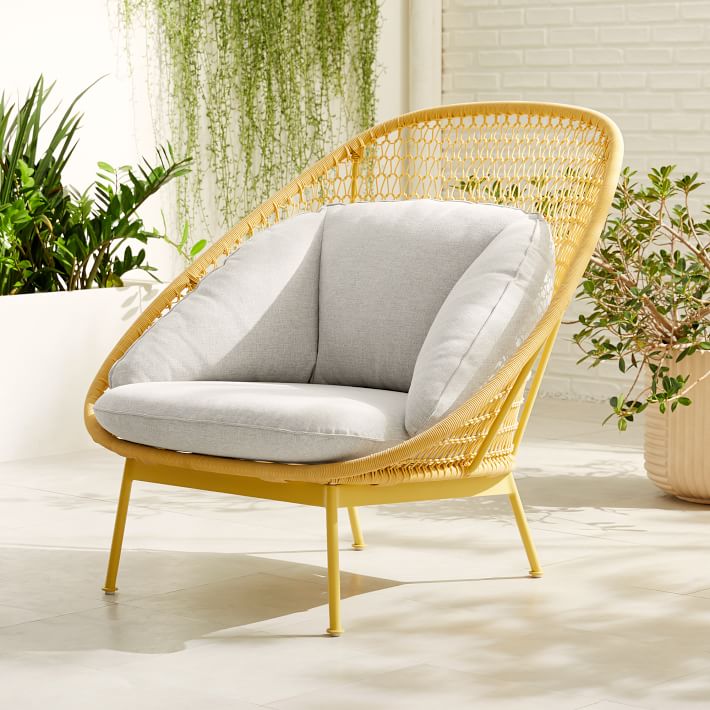 Want to add a colorful accent to your outdoor space? Look no further than these playful Paradise Outdoor Lounge Chairs. The shape is a classic mid-century modern design and the color offers a unique and bold accent to your deck. Pair it with pillows that are green or blue for a playful outdoor color scheme.
These Rattan chairs offer a bohemian touch to your outdoor space. Our designers love the intricate pattern of the chair. Pair these chairs with textured pillows and a beautiful throw rug for the perfect bohemian oasis. 
Our designers love the detailed design of the handwoven chording. The creams and grays are delicately balanced for a soft linear design.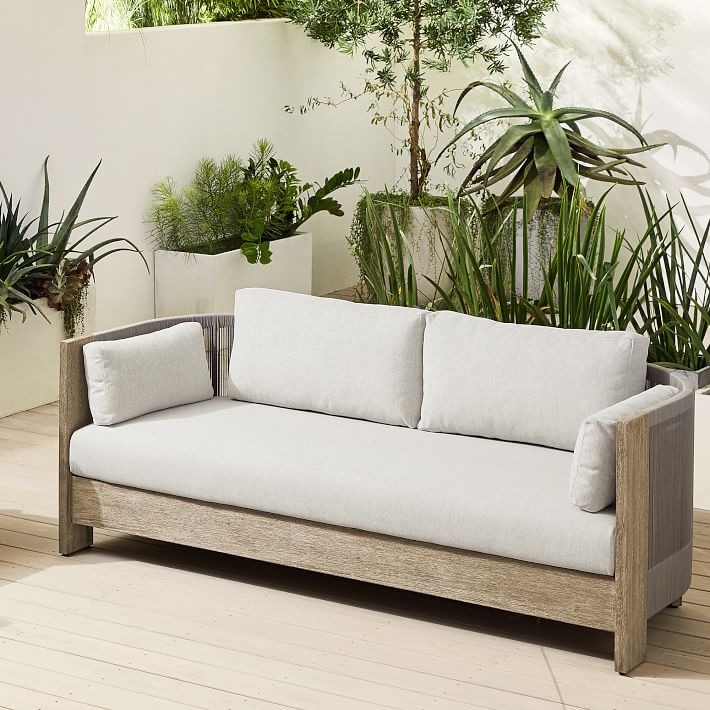 Weathered wood, cozy cushions, and monochromatic detailing- what is there not to love about this sofa? The textural contrast of this sofa combines rope and wood to create a statement seating choice. We recommend floating this sofa so that the details can be admired by all.
Soak up the sun while working with this c-shaped table. This table style has gained a lot of popularity in the last few months for its versatility. It's the ideal solution for sitting down with your laptop during work hours or for putting down a drink afterhours.
This piece is a great option for smaller balconies. The compact design offers a beautiful pop of color and an elaborate design. It's large enough to sit 2 people comfortably.
Outdoor rugs are great for adding a cozy feeling to the space. We love the vintage look of this persian style rug. It comes in a variety of colors and is even reversible (great for when accidents happen). 
Our designers love a great outdoor throw pillow. This modern art-inspired pillow is sure to add a soft touch as it is crafted from a water resistant jute and cotton blend.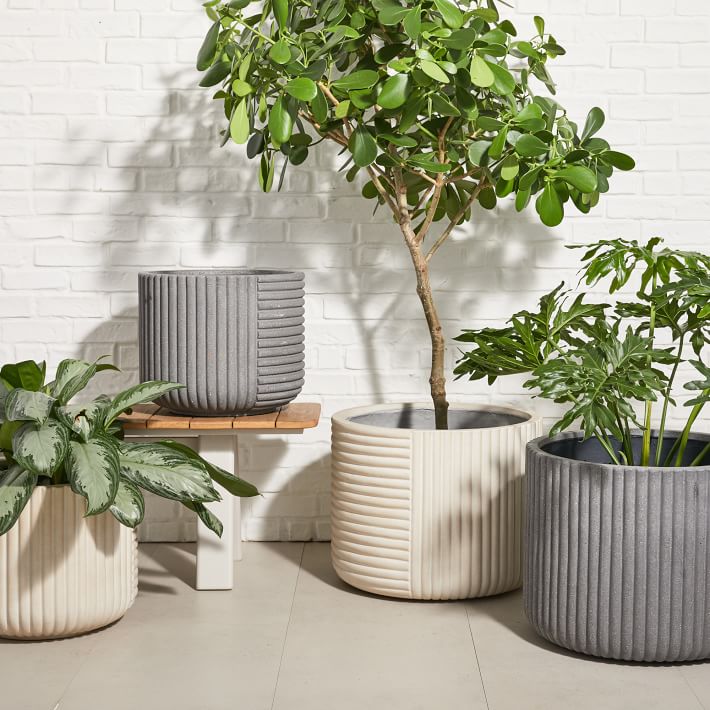 Our design team has been obsessed with planters. They are an easy way to spruce up your plant babies and they add an instant design edge. These planters offer the perfect modern touch and a great pattern with their clean linear lines.
Not that we needed another reason to buy these stunning planters, but buying these handcrafted ones help preserve craft traditions worldwide. Handcrafted in Honduras, these planters are part of an exclusive collaboration with Diego Olivero.
Protect yourself from outdoor bugs, with this reactive glaze citronella candle. Outside of providing comfort from natural elements, this candle is beautifully crafted and will add the perfect finishing touch to any outdoor space. 
If you are inspired by these West Elm Summer Pieces and want to bring them to life in your home, start a project with Spacejoy. Our team of talented designers will work with you to bring your mid-century modern outdoor living space to life.