Dining Room Design Ideas
Simple and Practical Decor Ideas For Your Dining Room
Dress up Your Walls
There are multiple ways of achieving this. Cover your bare walls with - Art, wallpaper, or fresh paint. 
Wallpaper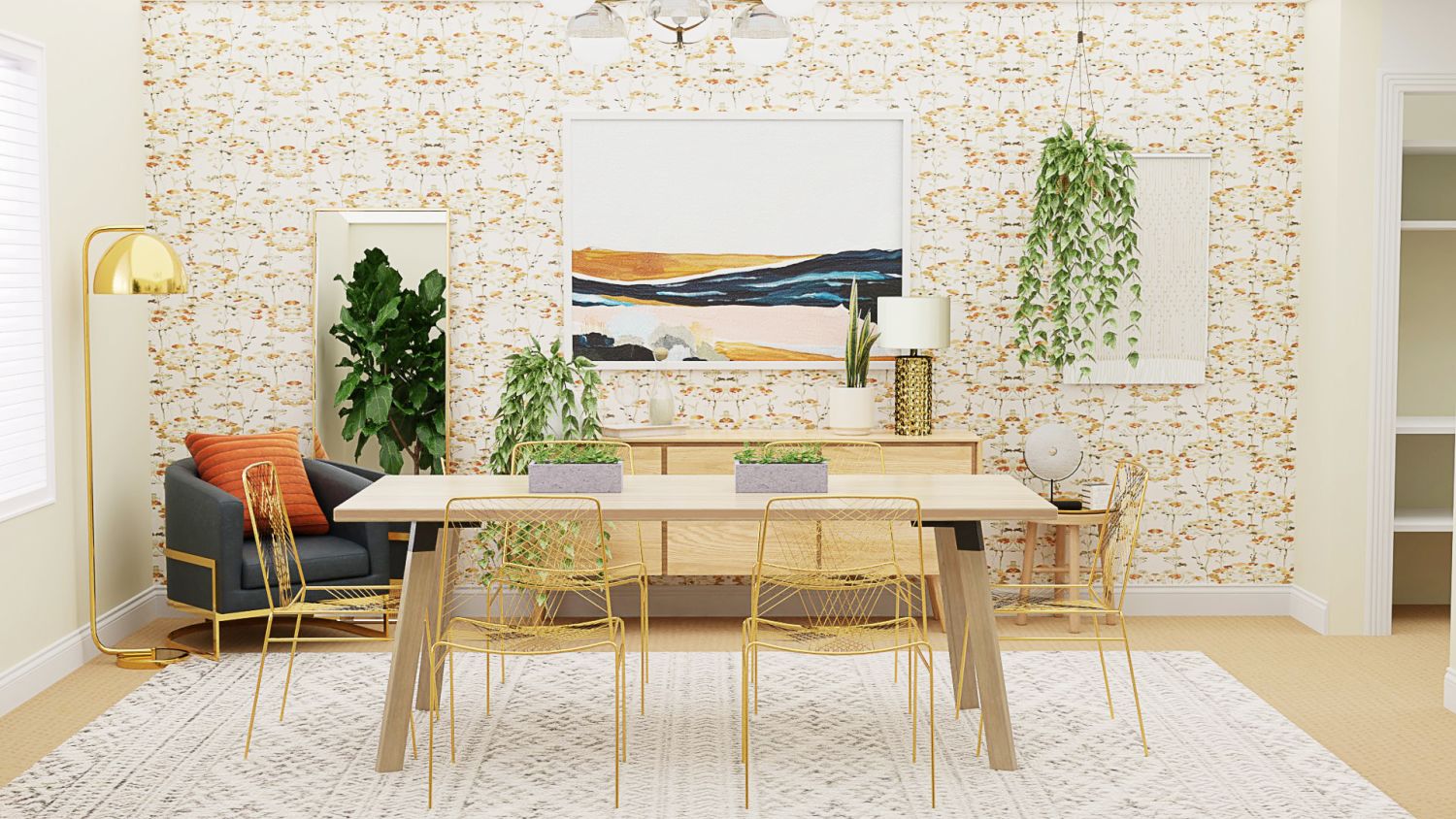 It's safe to say wallpapers are having a moment given the number of new launches by independent designers and brands alike. Bold artistic patterns are here to stay and are making a statement. Installing a traditional wallpaper may be a tedious process, but we're to highlight the genius of peel and stick wallpapers.
Art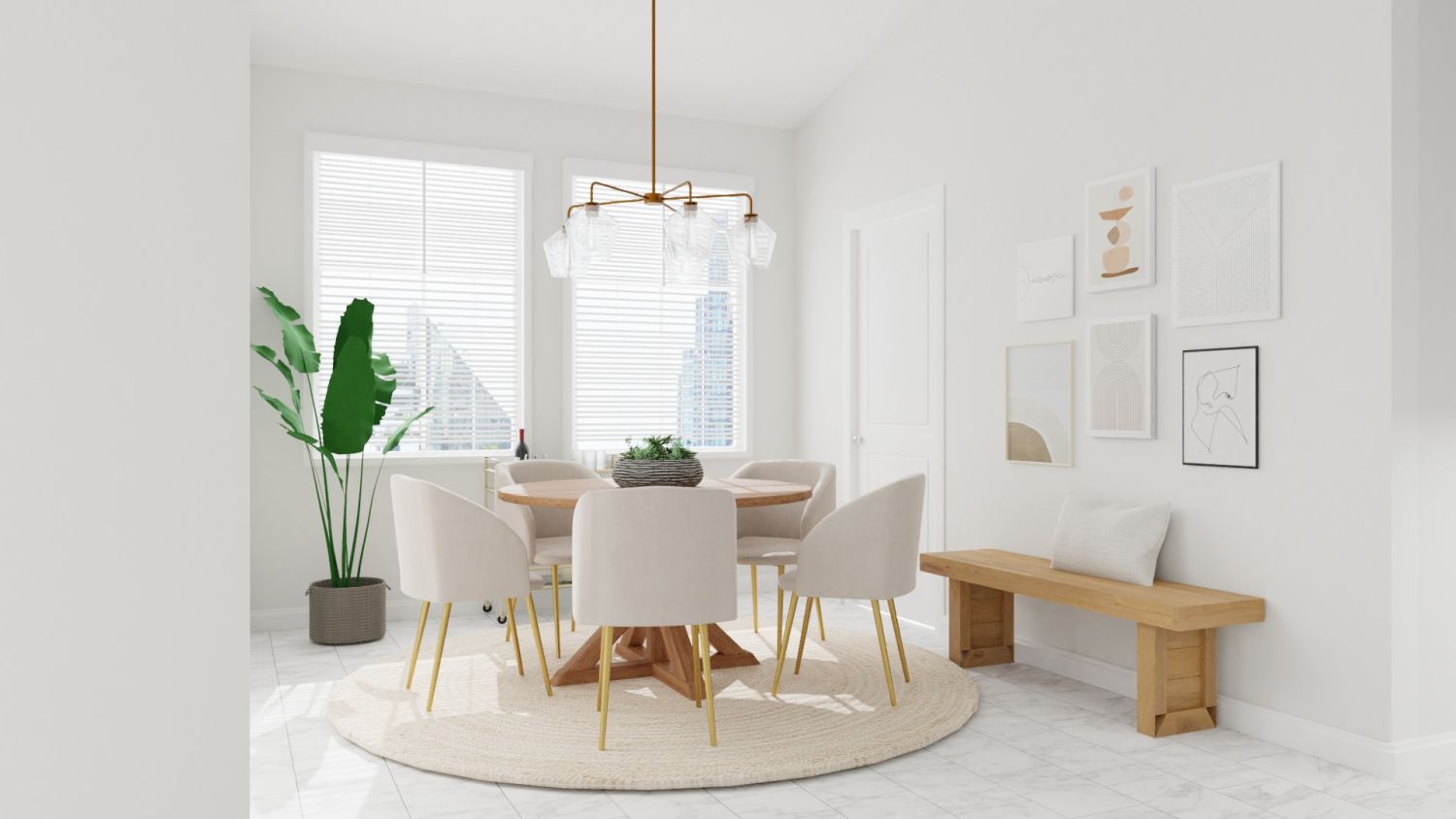 No space is complete without art. Elevate the decor of your dining room by offering a focal point. Either through a gallery wall or statement art pieces. Deck your bare walls with art that reflects your story and infuses a dose of personality.
Paint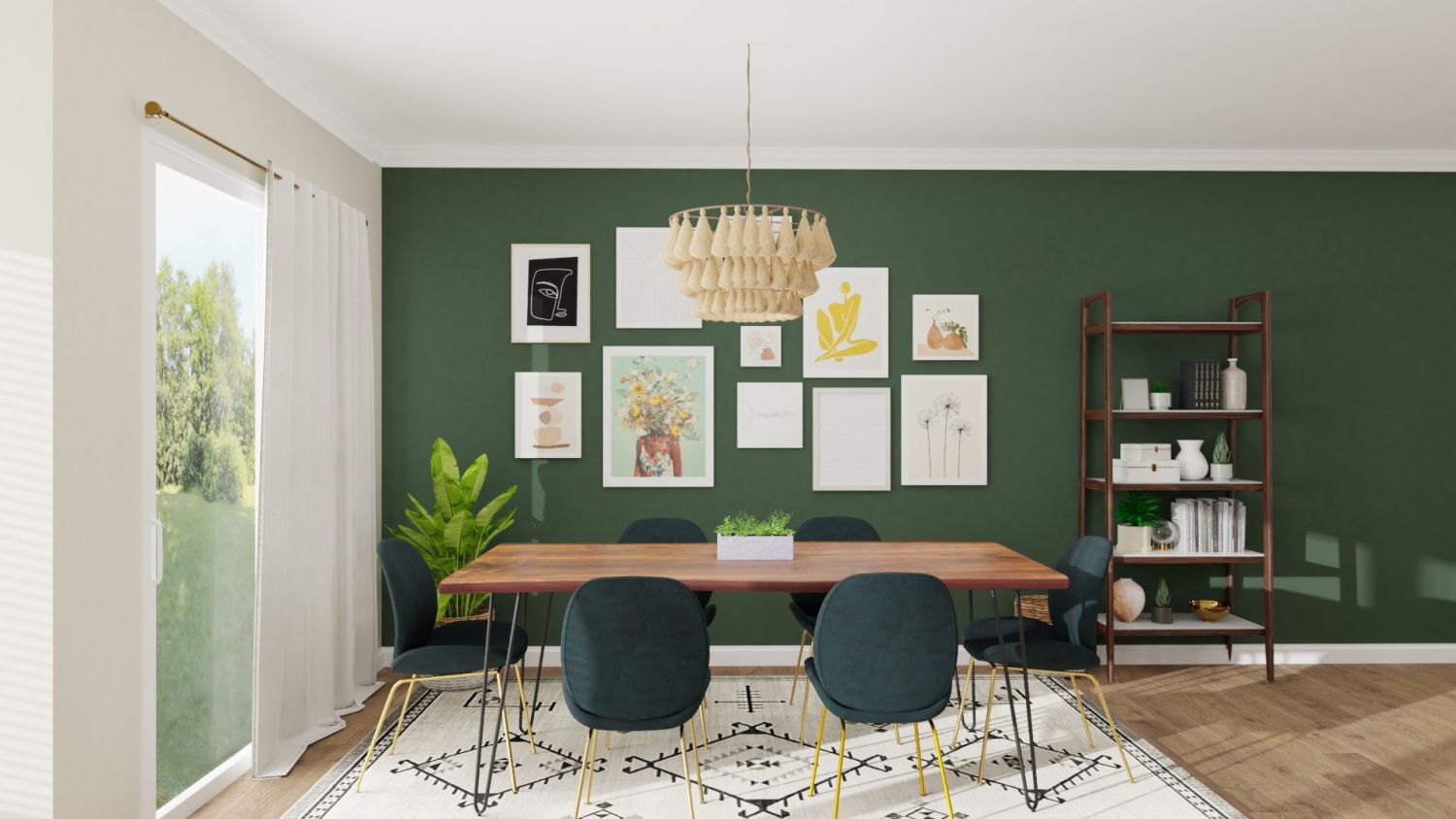 Nothing is exciting about picking paint colors for the room. Sure, the result is always wow-inducing, but getting there is hard. Here is where we at Spacejoy can help you immensely. Our array of designers and 3D App simplifies the process to offer design guidance in picking the right hue that can transform your dining room design completely.
Pick Chairs and a Table - The Most Essential Dining Room Decor Pieces 
The tables and chairs you pick are the building blocks of your dining room and often dictate how the rest of the decor pans out. Invest in that dining table you've always wanted and complement with statement seating. However, a lot of factors come to play for the ideas you have for your dining room - style, budget, brand, make, and space. How can you be sure of having all this covered, though? See the entire set up in your actual dining room in 3D to be sure. Our designers will also handpick the products based on your budget. A complete win-win. 
Invest in Tableware and Linen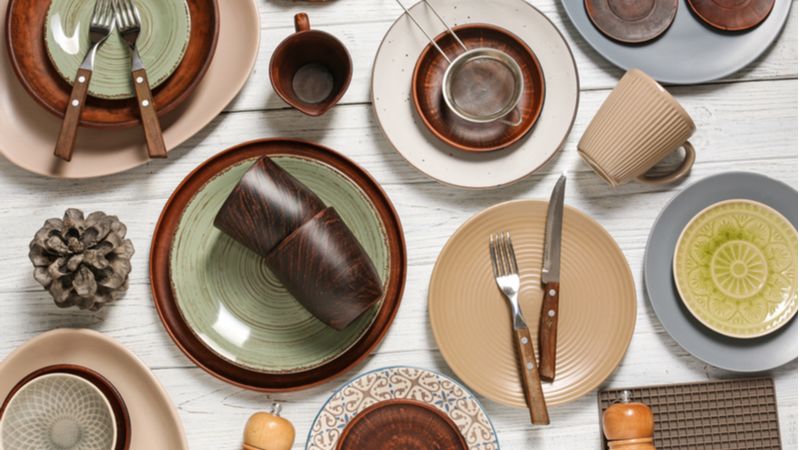 The right tableware and linen are an indication of how "real" your dining room decor is. As charming as mismatched cutlery can be, a monochrome scheme can up your dining decor game right away. 
Get a Bar Cart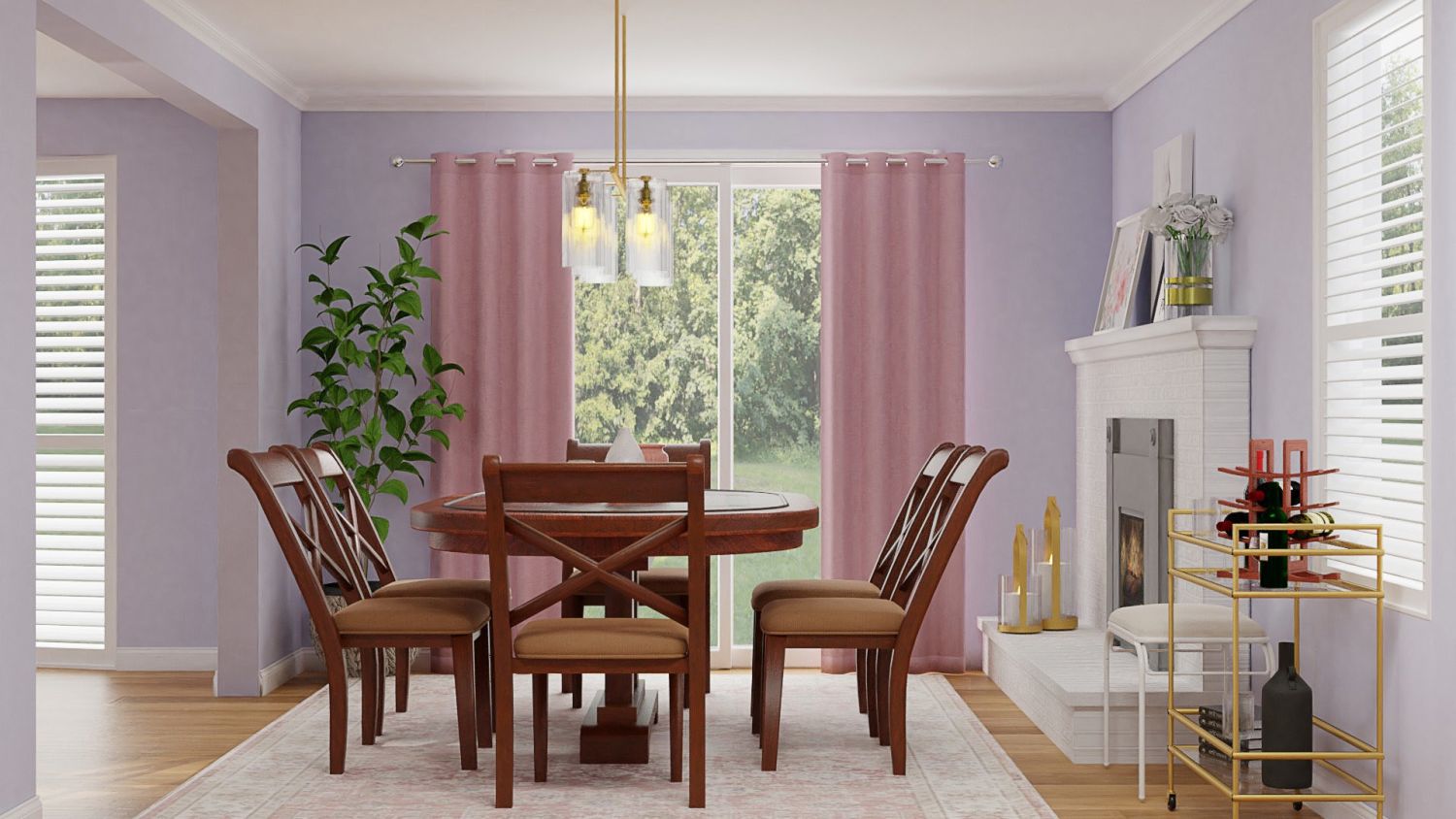 If you love to entertain, then a bar cart is a must. To keep your dining room organized, install a chic bar unit that goes with your decor. Keep all your entertaining essentials at hand on your cart because gone are days of stoving it away in a spare cupboard or stacking them above your fridge. And don't forget to also invest in some good cocktail, whiskey and wine glasses.
Pick The Right Lights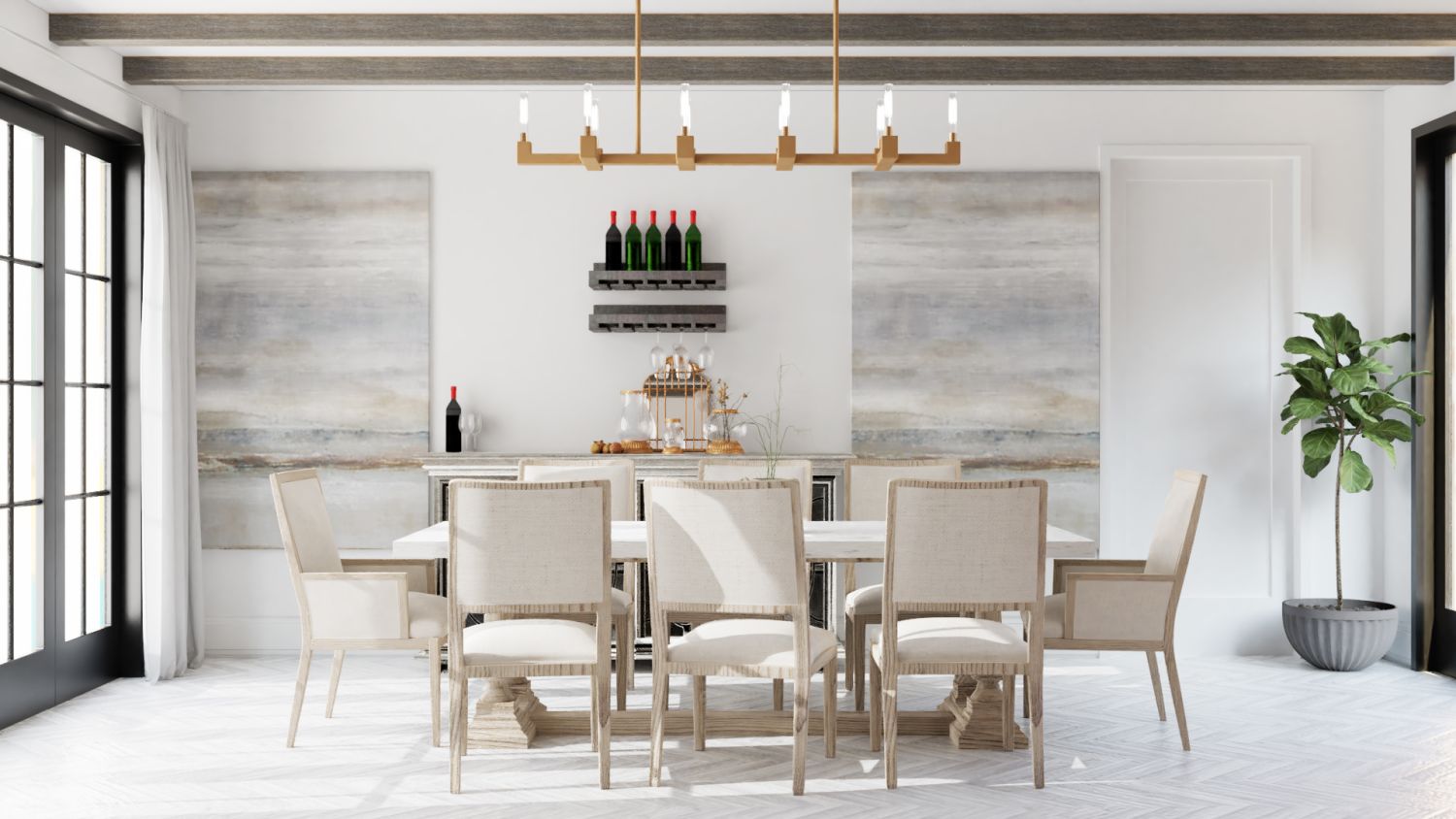 The lights in a room dictate the energy of the space. Firstly, pick warm lights to bring the place alive. Yellow lights give depth and softness to the atmosphere you're creating and also adds the element of comfort- you're automatically lulled into ease in a dining room light warmly. Pick a solid accent light piece- like a contemporary chandelier that hangs close above the table to enhance the look of the food and your company. Modern designs give you plenty of options to work with- whether you're looking for plush or minimalist dining room interior design.
Add an Element of Flair With Statement Pieces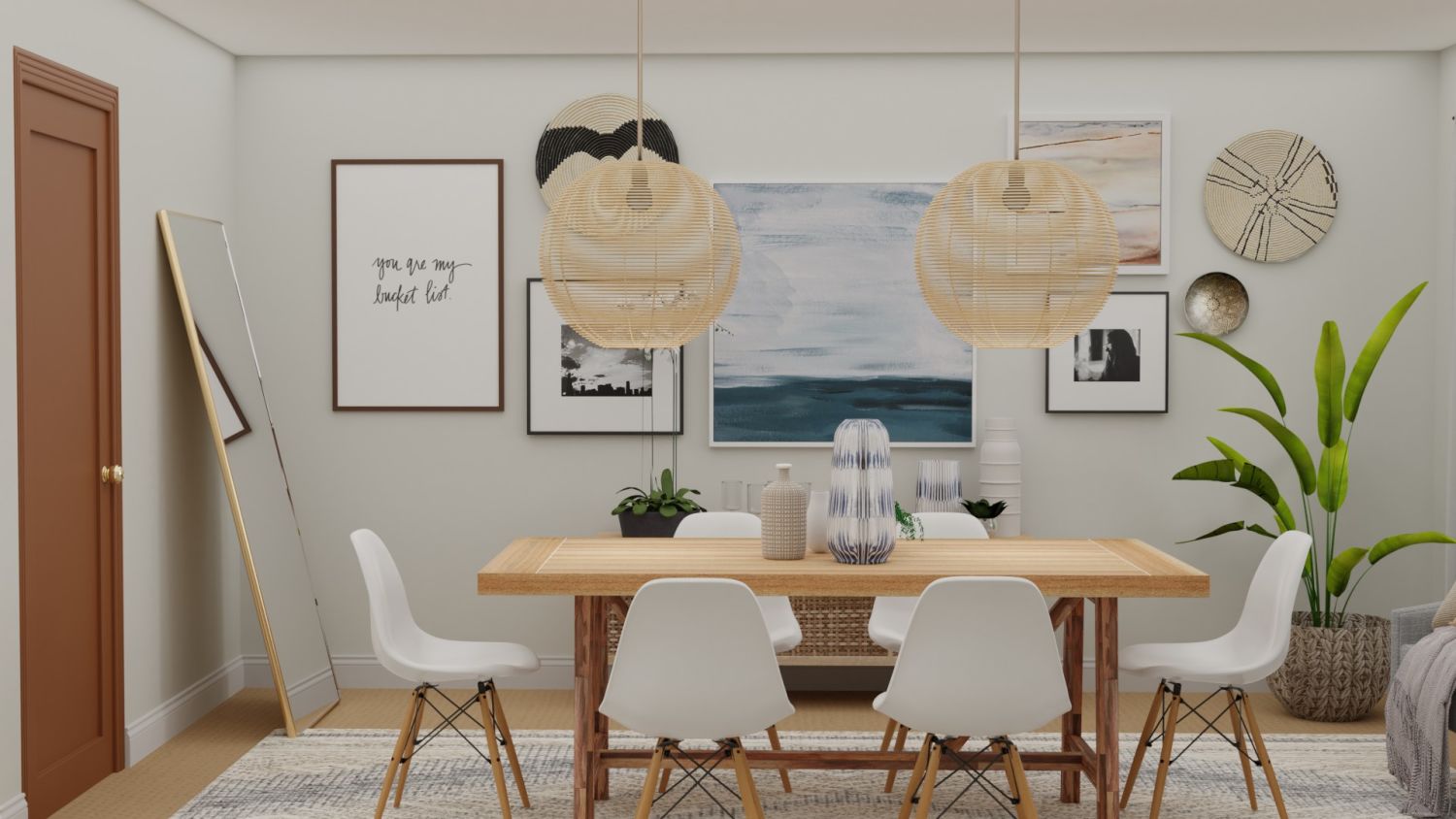 Dining rooms can look quite rote and boring if you design it by going with what's popular right now. To give your dining room some edge and personality, pick a statement piece or two to feature in your dining room decor. It could be art, decor pieces, or plants. It is a fool-proof technique to set your dining room design apart. 
Mirror it Up!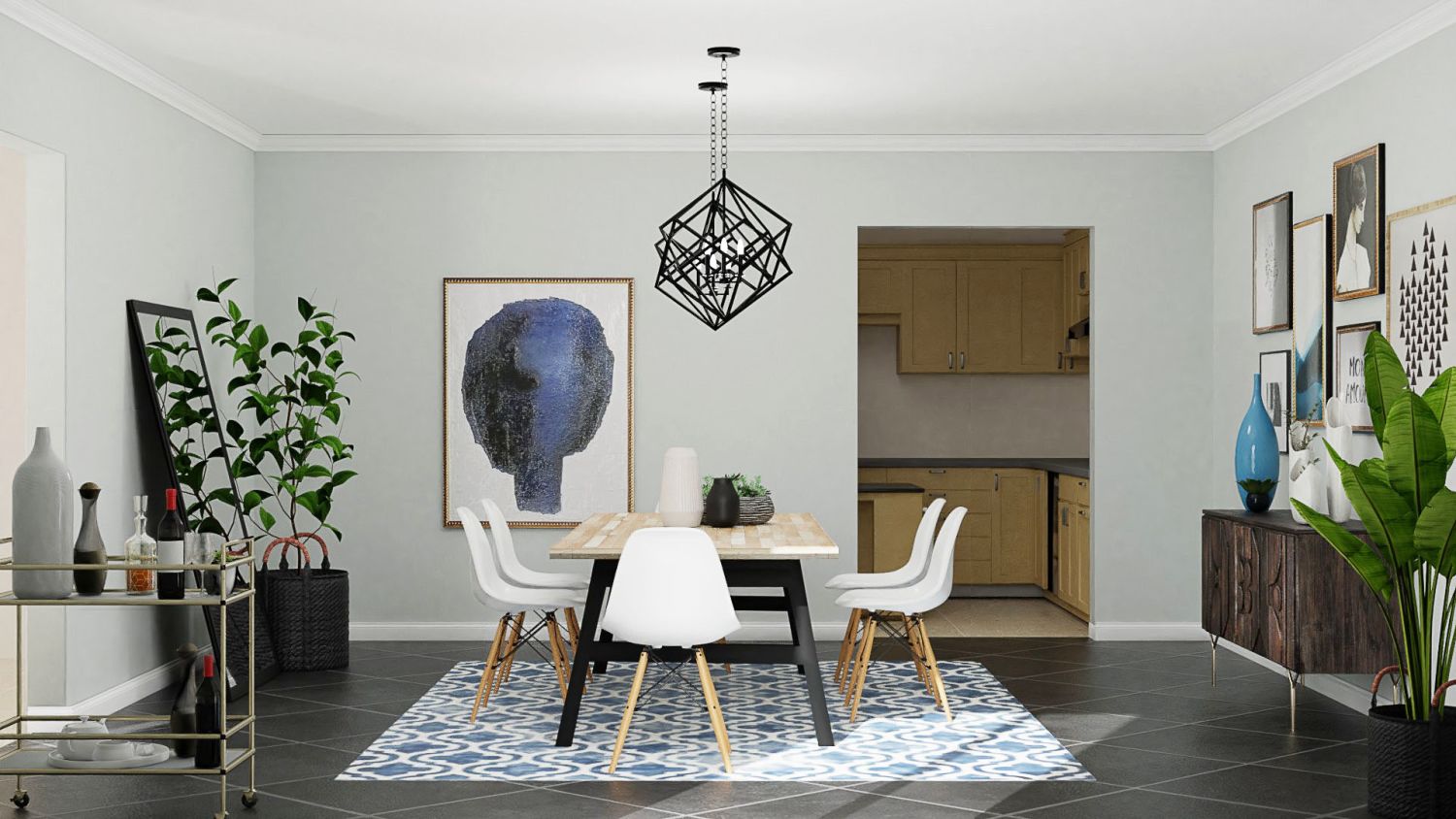 Mirrors can add a lot of character to the room- especially if you want to keep the other dining hall interior elements reasonably simple. Mirrors reflect light (the warmer, the better then), and it adds a dimension of space to a room, especially if your dining room is small. If it's an accent piece you're confused about, always go with a mirror!
Credenza is Always a Good Idea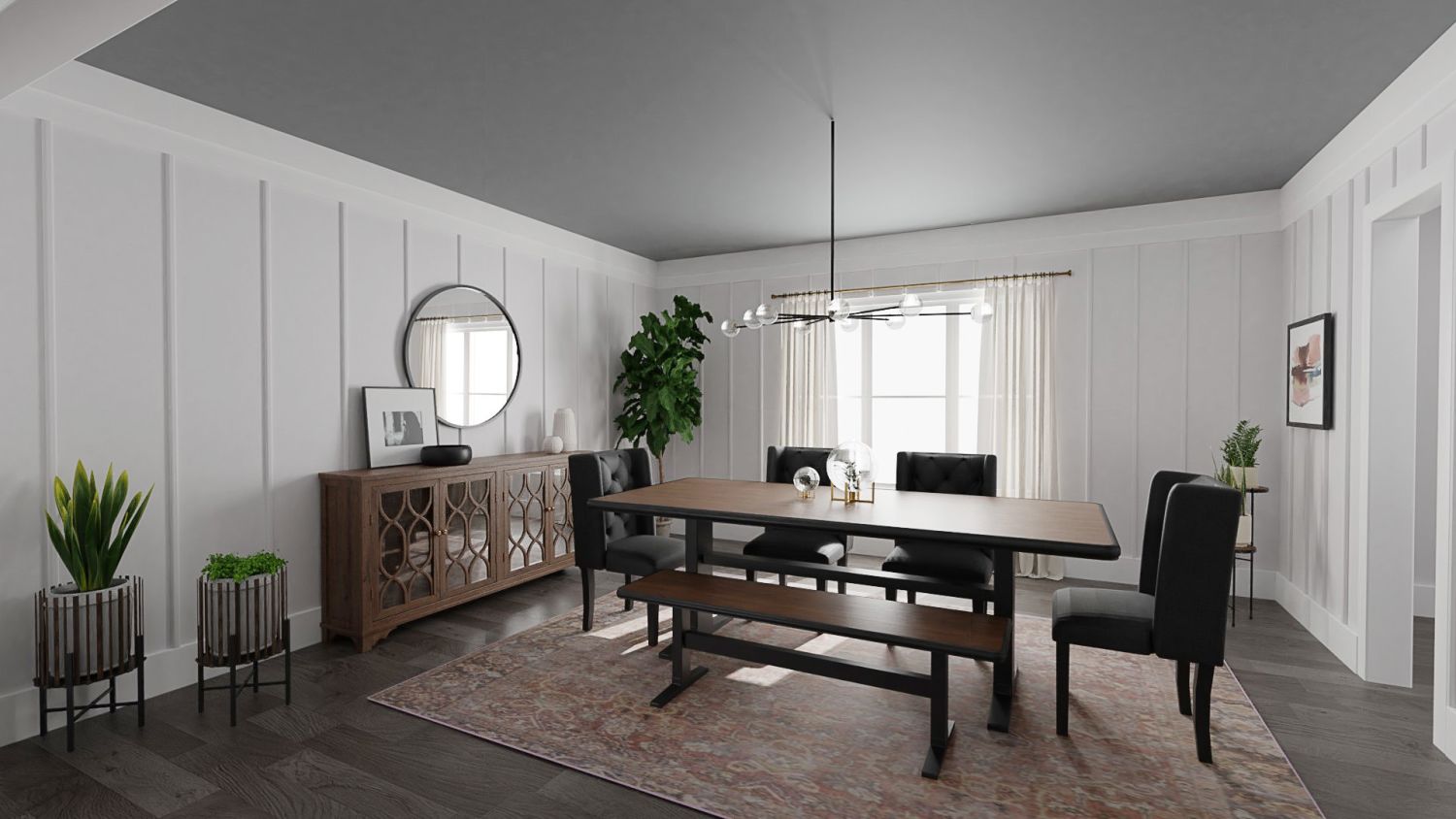 Where will your beautiful monochrome tableware rest? In their very own credenza. It's always a good idea to have some storage options in the dining room if space permits it.
Want to see more dining room design ideas to help with your "how to decorate a dining room" woes? Head to our portfolio page to find more dining room decor and design ideas put together by Spacejoy designers. Or if you're simply looking to bring these dining room ideas to life in your home to design your own perfect living space, start a project on Spacejoy. You get unlimited access to an expert design team who can translate your vision and guide you to your perfect room design. Our unique 3D technology allows you to view your room design in 3D, interact with your design - Move and Swap the products with a touch of a finger to see the unlimited possibilities. Our team will also curate a shopping list for you with products handpicked to suit your budget and your style that you can shop right away on our platform. Your dream room design is now one click away. See pricing plans.
Similar Picks
Related designs for you
Categories
Explore other categories