Style & Design
Favorite Finds: 11 Modern Looking Rugs from Wayfair 
Using rugs in designs is important for anchoring rooms and adding a design element that helps the overall feeling of any room.  In many spaces of your home, like an entryway or beneath a formal seating arrangement, they can even be the focal design point of the room.  With so many options, it can often be daunting to choose the perfect color, design, or pattern of an area rug. We've narrowed down the best Wayfair rugs based on your home decor styles to help you with your search. 
Rugs for Rustic Farmhouse Styling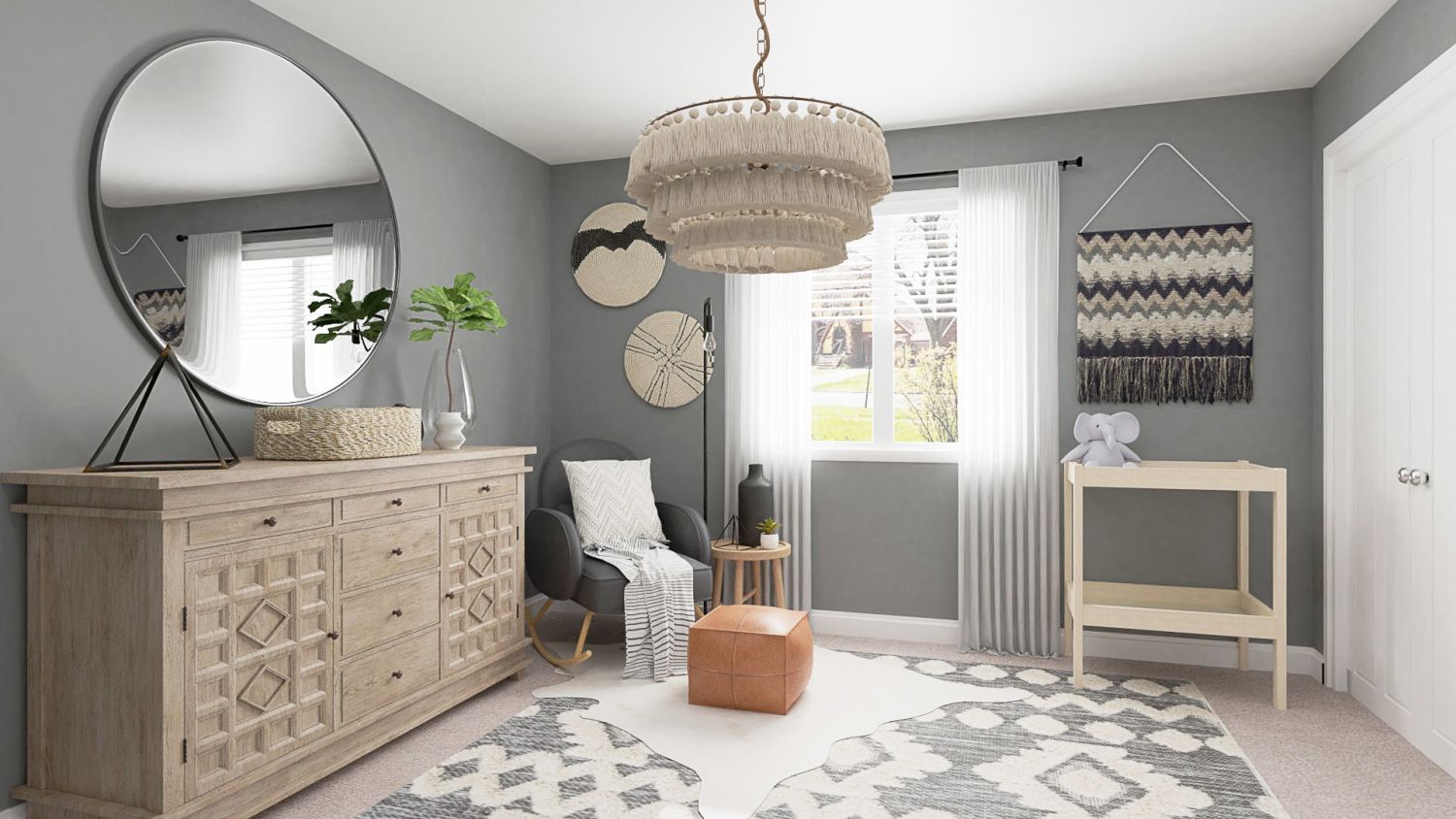 It's no secret that rustic farmhouse decor is having a major moment in modern home decor.  Luckily, you don't have to live on an actual farm to embrace rustic style! Rustic farmhouse styling is often defined by mixing traditional and chic designs together. Rugs incorporating distressed whimsical patterns and soft hues will blend seamlessly with your existing rustic decor. Bonus tip - look for rugs in warmer tones to really nail this style.
Brandt Oriental Beige Area Rug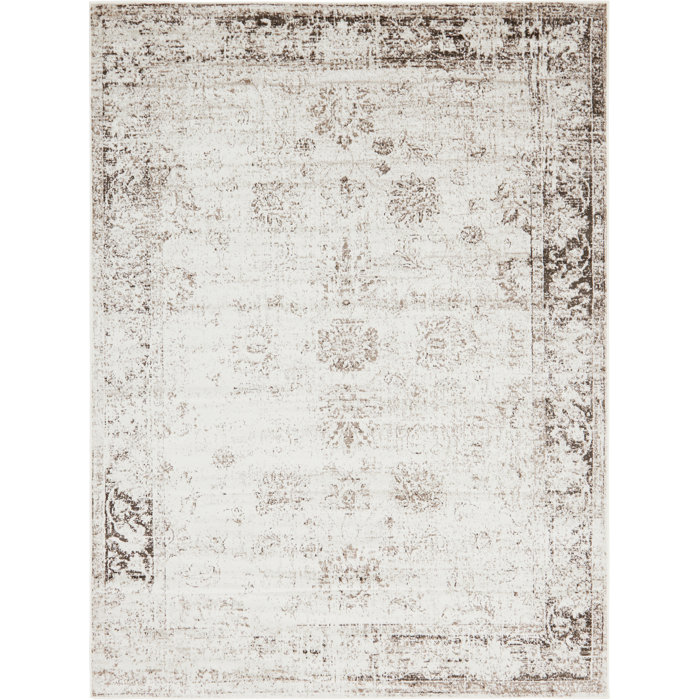 The distressing feature of the Mistana Brandt Oriental Rug adds an extra subtle decor element to any room. The warm faded colors will work great in a farmhouse room. This rug is also stain-resistant, making it ideal for family or dining rooms. This is an excellent choice and is one of the Wayfair Rugs that is offered in a 9x12 size. 
Ophelia & Co. Sulema Floral Handmade Tufted Wool Area Rug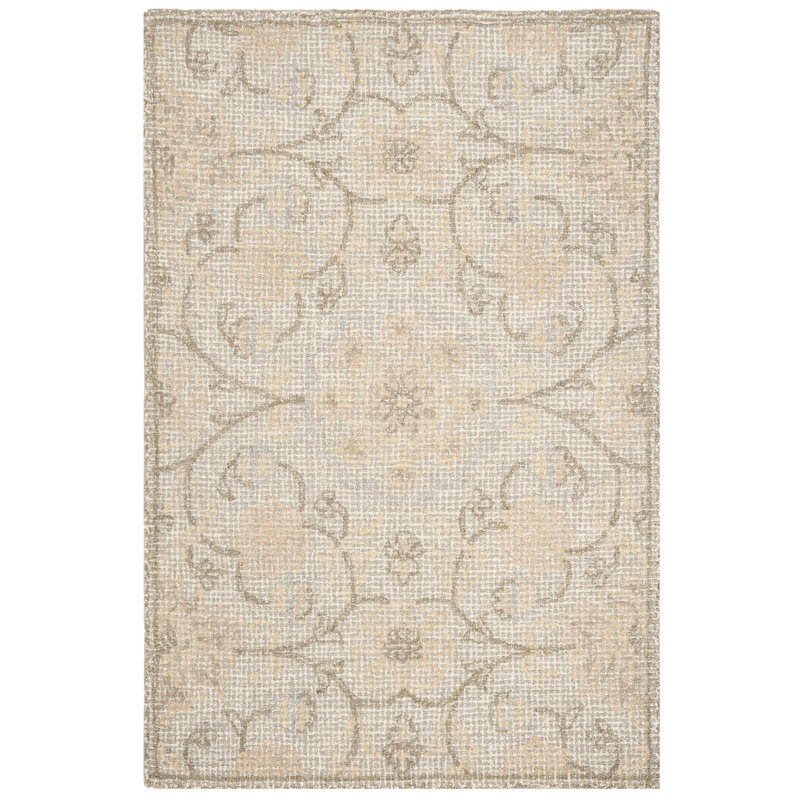 The Sulema Floral Handmade Rug has an intricate design that we love. The soft detailing makes the rug look more expensive than it really is. This rug is wool, which is long lasting, making it a great pick for more permanent places like a bedroom or living room. 
Rugs for Contemporary Styling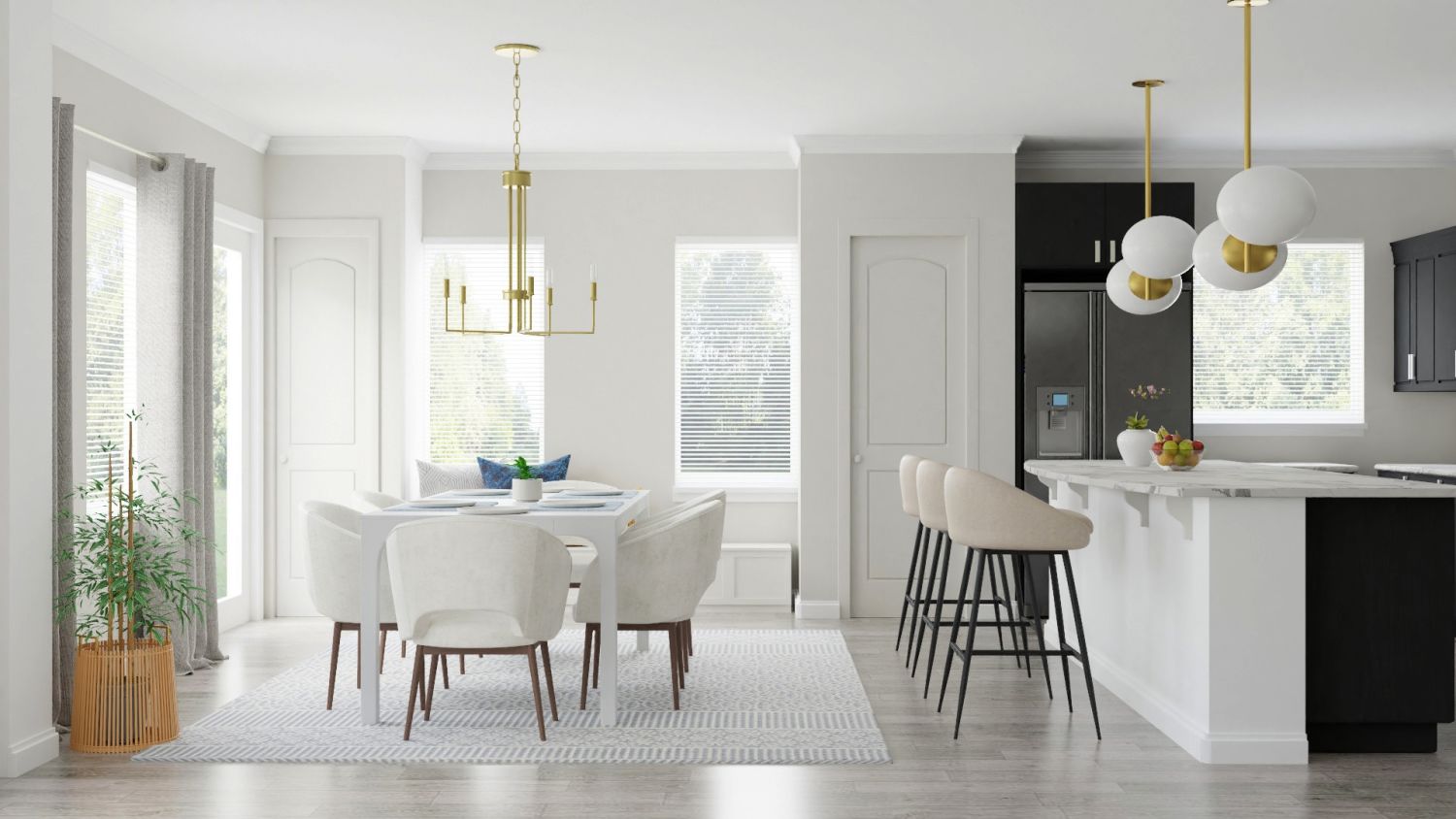 Contemporary interior design is constantly changing to reflect present trends which makes this style a bit more fluid in how we define it. Rugs featuring sleek lines create a solid base that contemporary decor can be based upon. Geometric and monochromatic rugs are trending for contemporary rugs. 
Mercury Row Elborough Trellis Gray Area Rug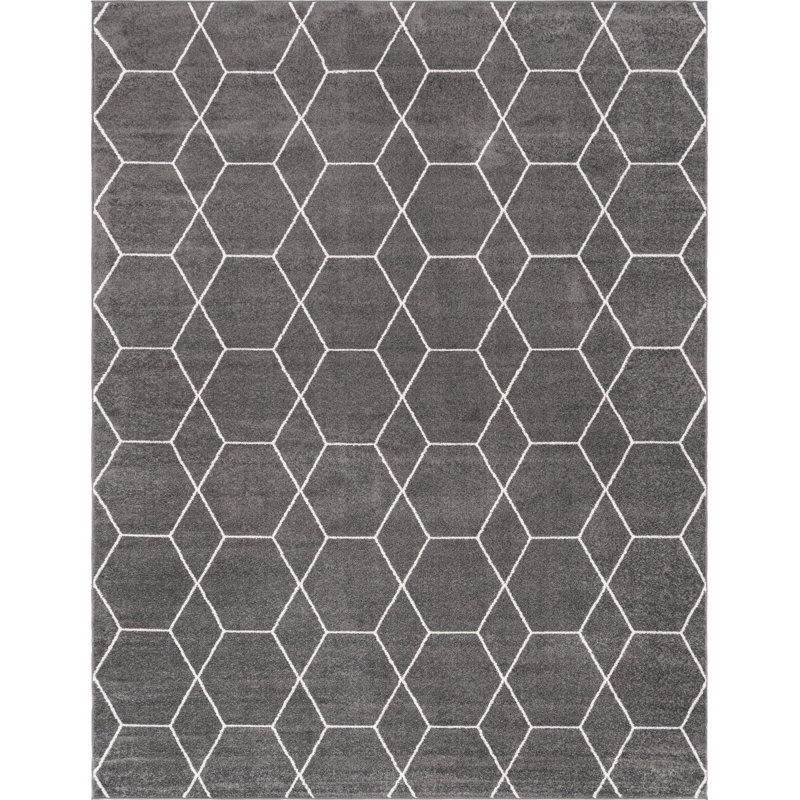 Flaunt your contemporary style with an eye-catching geometric pattern. The high contrast gray and white rug will make a statement in any room. While bold in design, the Elborough Trellis Gray Area Rug uses classic shapes making it timelines for a contemporary living room. It's also stain resistant, making it great for high traffic areas.
Zora Chevron Handmade Flatweave Wool Khaki Area Rug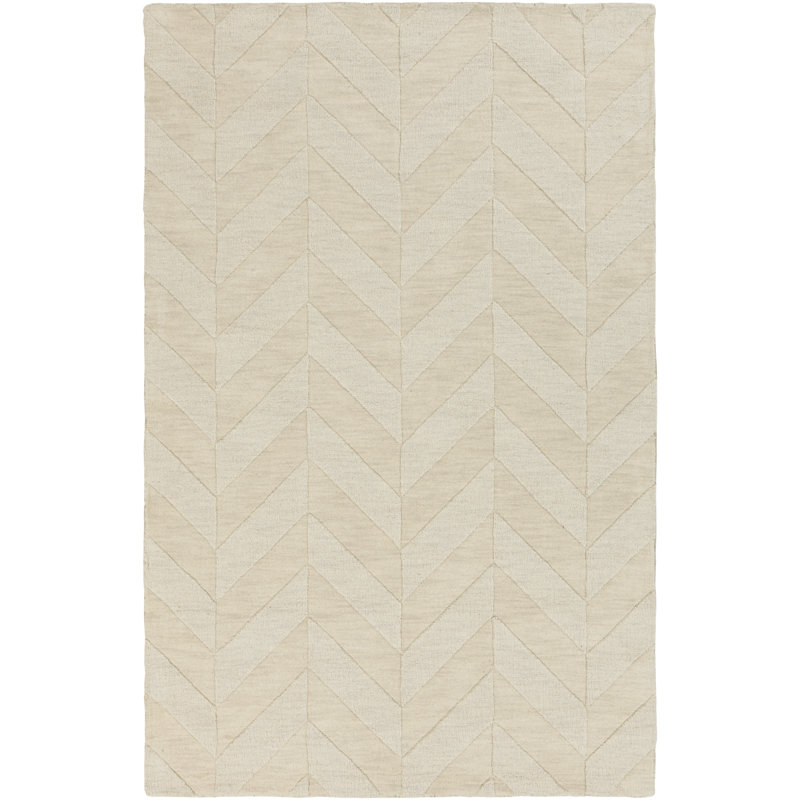 A sleek herringbone design elevates any room. The Zora Chevron Handmade Flatweave Wool Khaki Rug offers a simple monochromatic design that will add depth and interest to a contemporary room. Use this medium plush rug in a living room or bedroom to add a chic touch.
Rugs for a Modern Coastal Room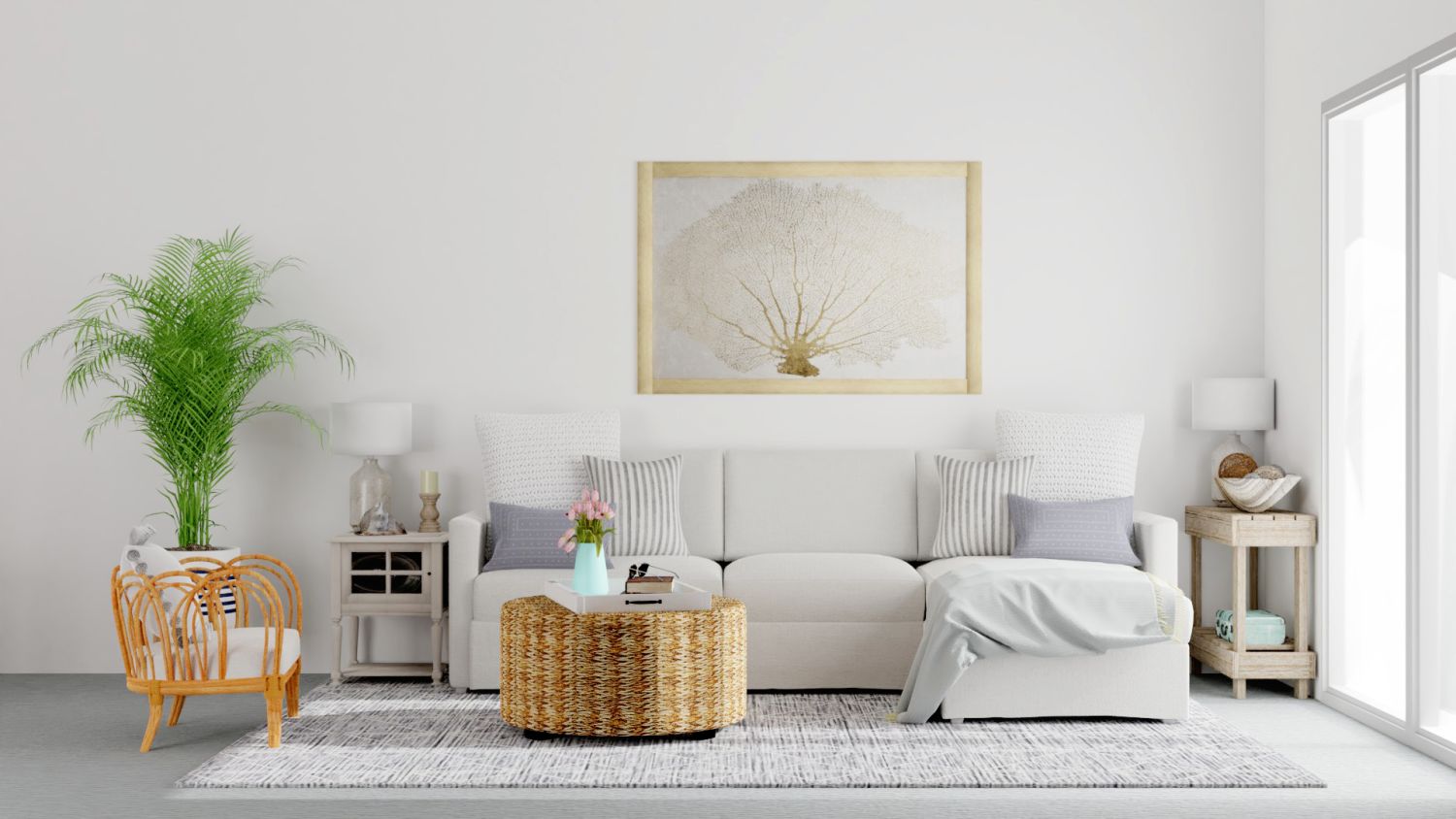 Soft pastels and textured fabrics define a laid back coastal style — an actual beach isn't required! These Wayfair blue rugs will bring in a touch a color and simple patterns to help bring together your modern coastal design. There are tons of rug styles that incorporate these features that will perfectly tie in any additional coastal decor you already have.
Alicea Blue and Cream Area Rug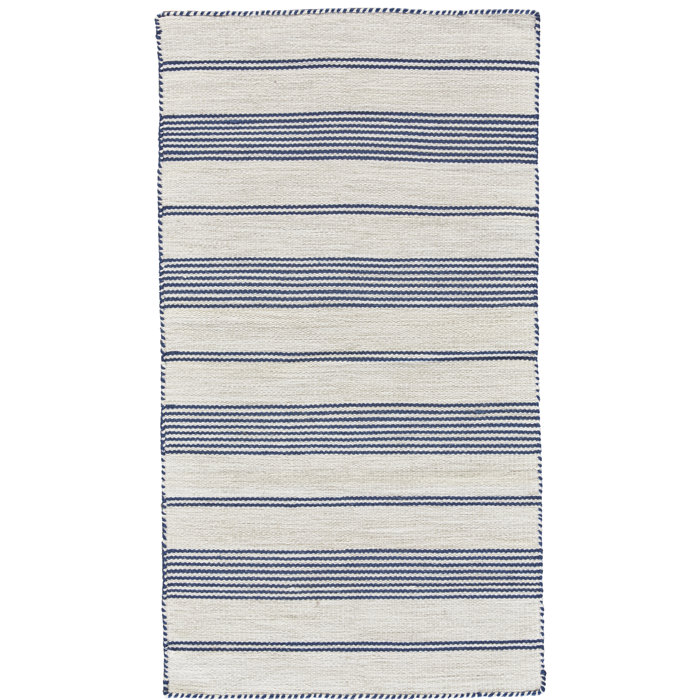 There's nothing more nautical than blue and white stripes. The Alicea Blue and Cream Area Rug is made of polyster, adding a soft touch to your contemporary design. This rug is also stain resistant. We love the idea of this rug in a front entry or casual family room. 
Bromsgrove Handmade Braided Tan Indoor/Outdoor Area Rug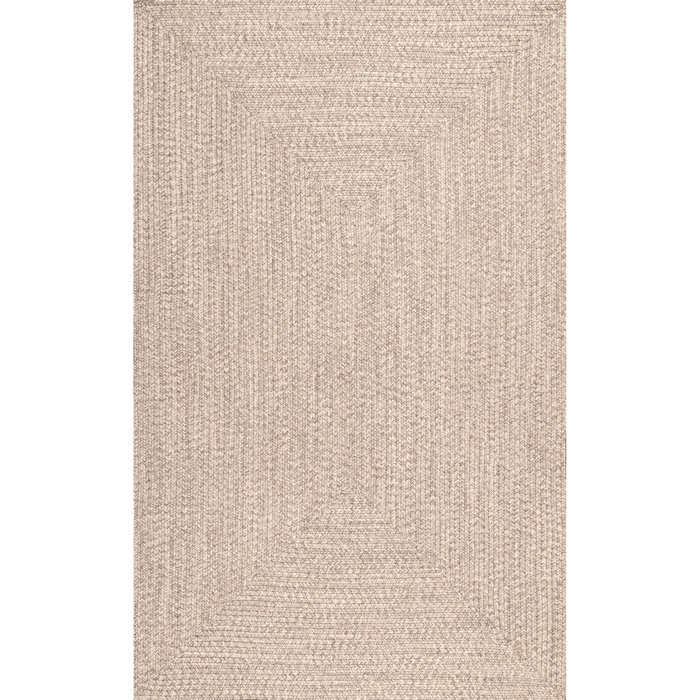 This textured area rug does a great job of mimicking sand on the beach. This Wayfair Indoor/Outdoor rug is super durable and would be a great choice for outdoor use or a breakfast room. The Bromsgrove Handmade Braided Tan Indoor/Outdoor Area Rug comes in 28 different sizes and shapes, so you're bound to have a place for this contemporary rug. 
Lorelai Geometric Blue Area Rug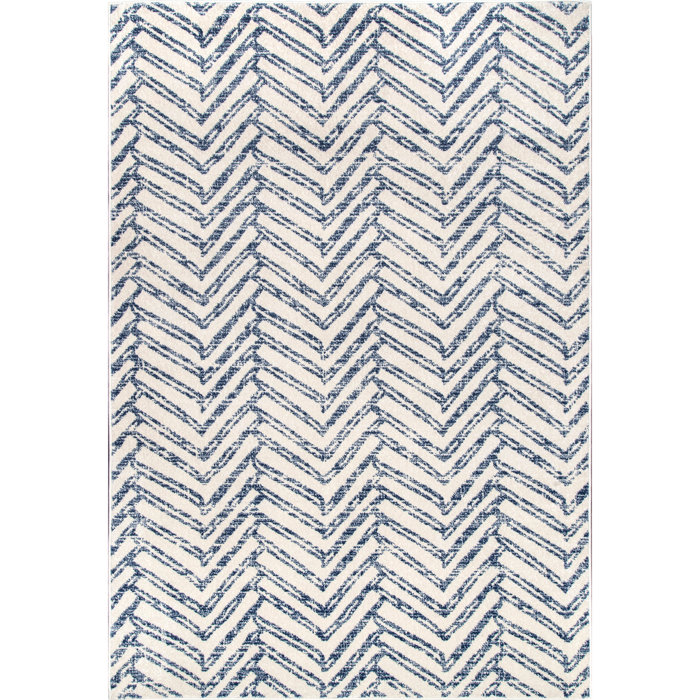 Our designers love the Lorelai Geometric Blue Area Rug. The pattern on this rug has an illustrative feel, creating a fun coastal design. This contemporary rug is one of Wayfair's round rug options as well. Our designers love this rug for front entries and open living spaces. 
Rugs for Modern Styling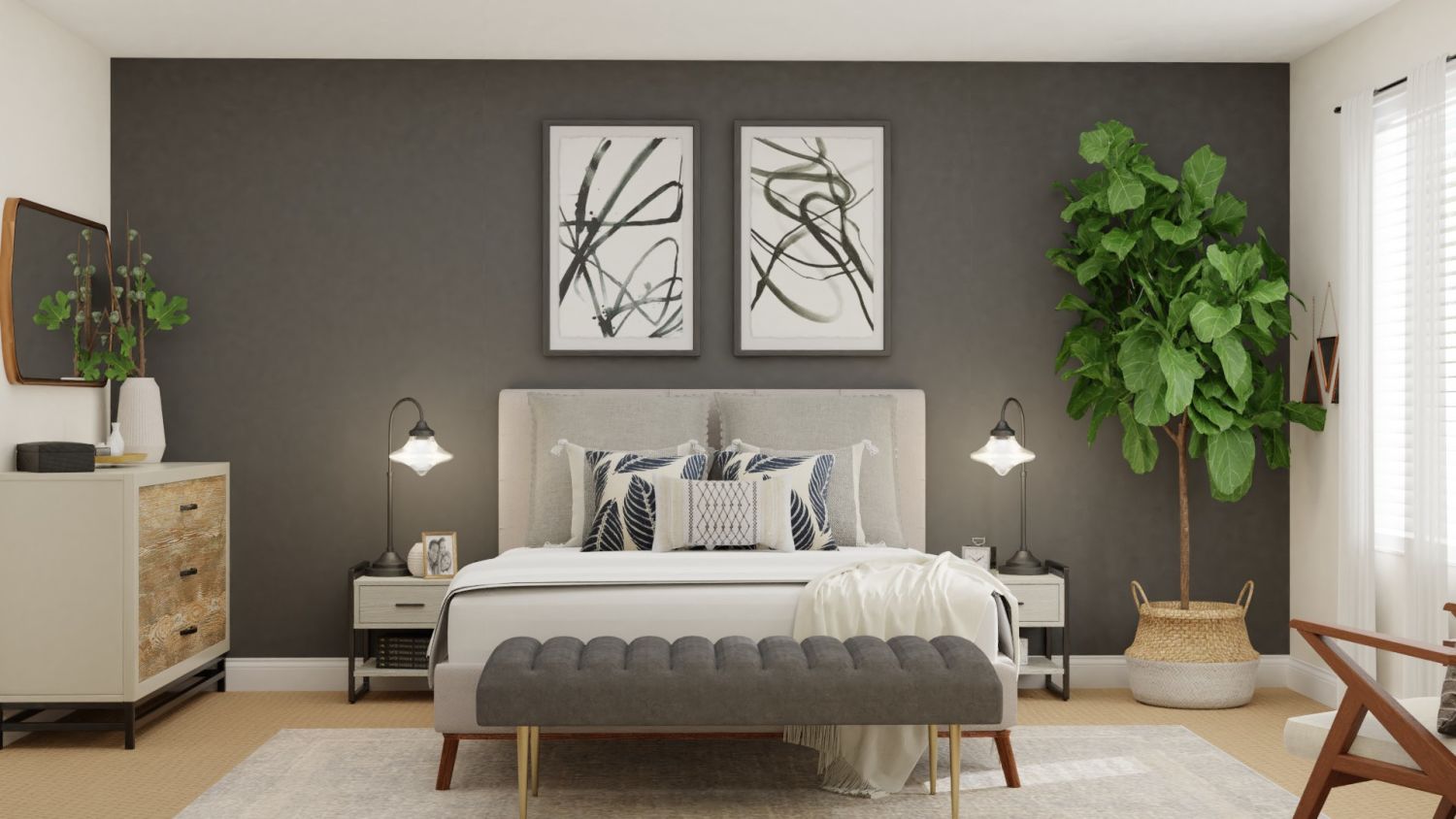 There's nothing fussy about modern home decor. Clean lines and simple silhouettes define the modern style and are easy to incorporate into the rugs that compliment modern rooms. Abstract or monochromatic geometric rugs are great for the simplicity of modern designs. 
Manzanares Abstract Rug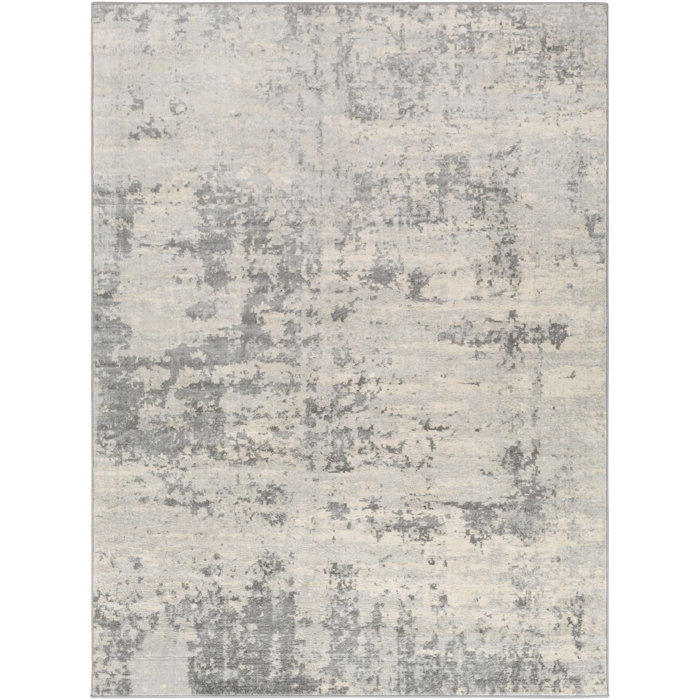 This on-trend abstract pattern rug will tie in all the decor elements of your space. The Manzanares Rug blends together beiges, blues and grays, bringing in a muted pop of color to add interest and depth to a modern room design. 
Glam Ivory Area Rug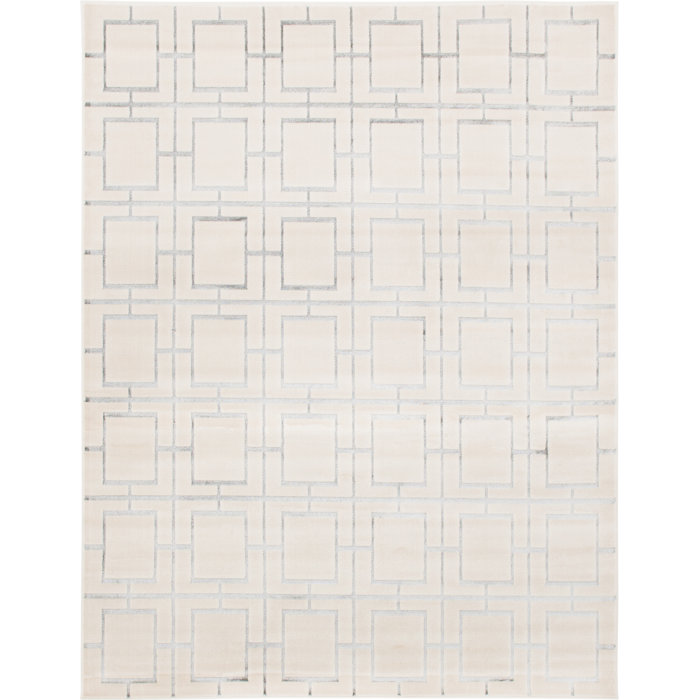 Our designers love a metallic touch. The metallic accent in this Glam Ivory Area Rug adds a glamorous touch to this geometric pattern area rug.  This rug has a high and low pile length, adding a great deal of texture to the design. 
Rugs for Your Kids Room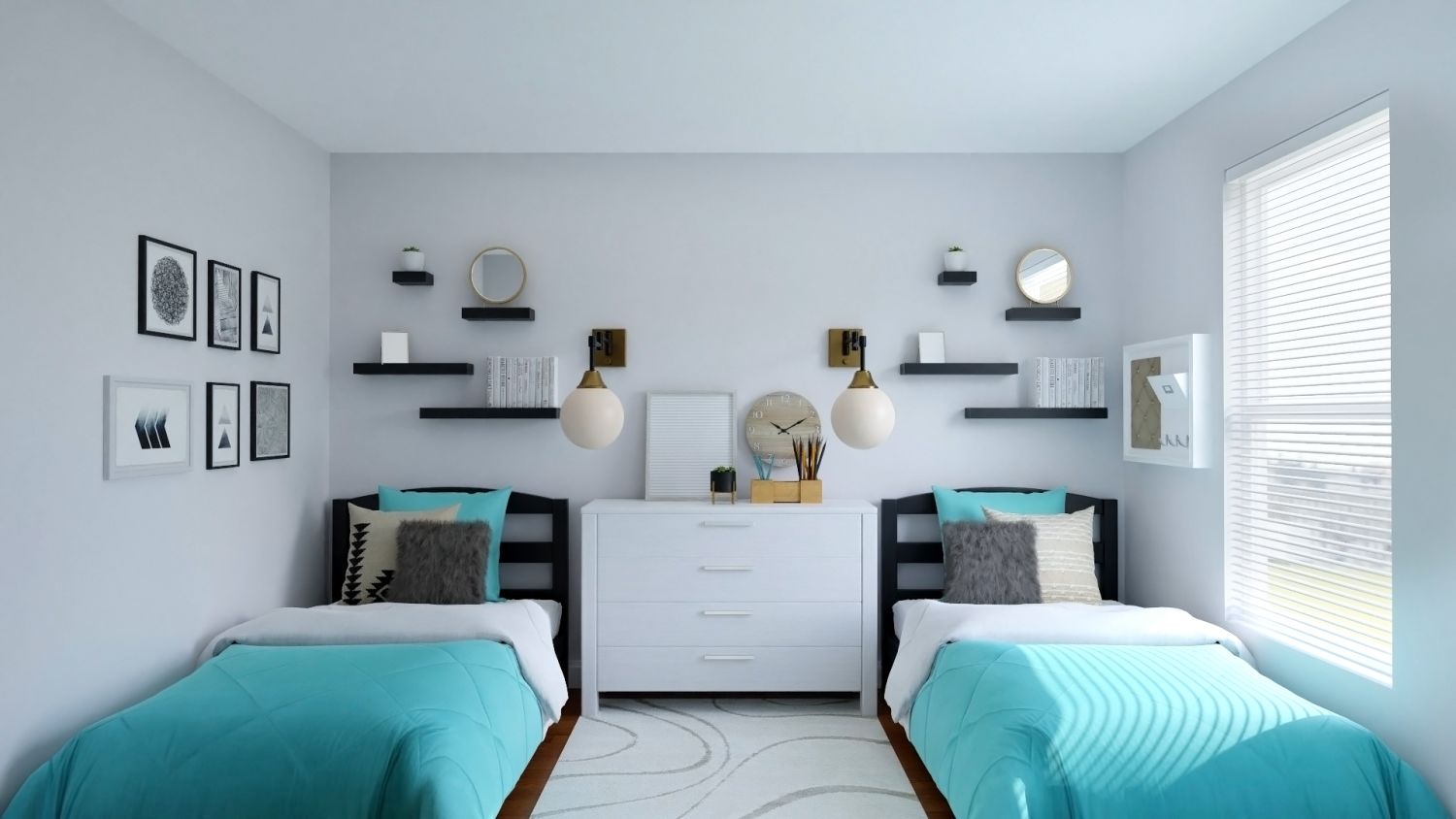 A rug for a children's bedroom or play area must serve several purposes. Along with matching the decor, easy to clean materials are important to keep in mind when shopping for a children's area rug. Rugs with patterns and darker colors will also help to disguise inevitable stains.
Santas Blue Area Rug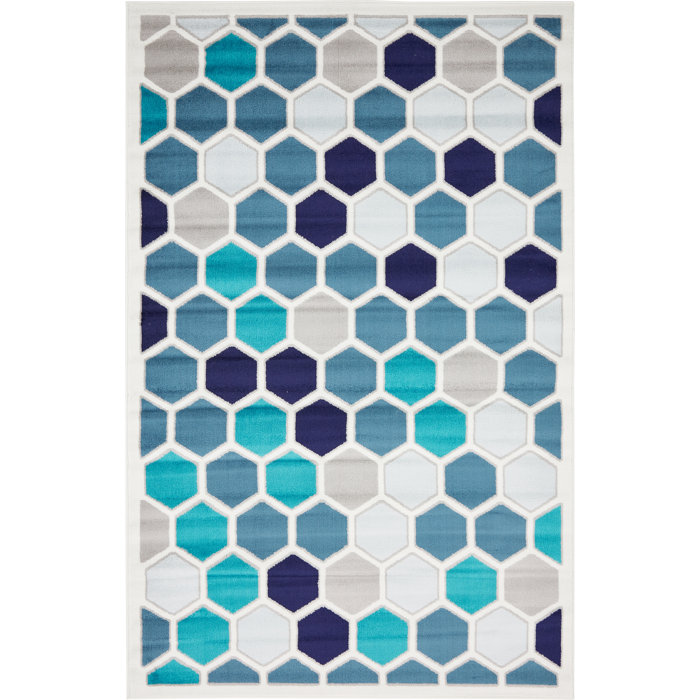 The varying blue hues in the Santas Blue Area Rug will hide inevitable wear and tear. This rug pulls together a variety of blues, creams and gray making it easy to incorporate into many designs. It's also made of a durable stain resistant material. Could it be more perfect for a kids room?
Brenner Polka Dots Handmade Tufted Wool Area Rug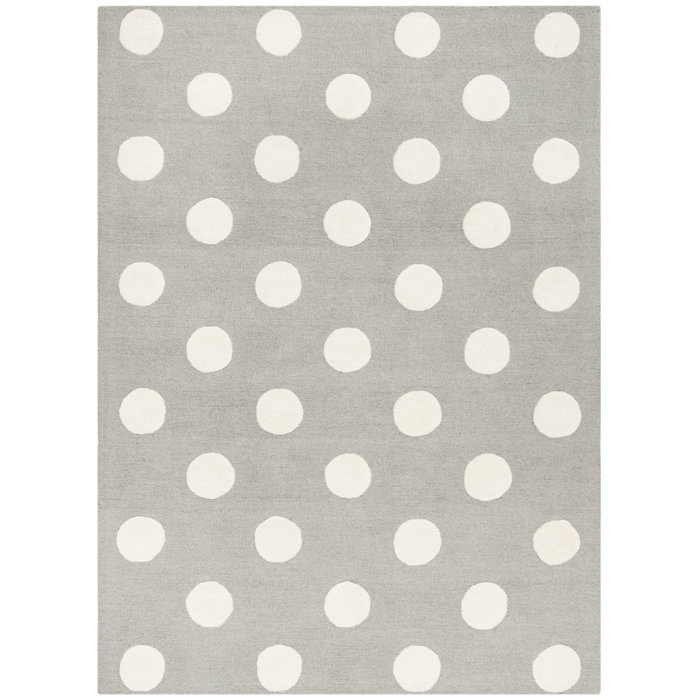 There's nothing more fun than a polka dot pattern for a kids room! This Brenner Polka Dots Handmade Tufted Area Rug comes in two different colors and a variety of different sizes. It has two different pile heights making it a plush option for a kids room. 
If you like these modern Wayfair rug ideas and want to bring them to life in your home, or design your own perfect living space, start a project on Spacejoy. You will receive unlimited access to an expert online interior design team who can translate your vision and guide you to your perfect room design. Our unique technology allows you to view your room in 3D and interact with your design. Move and swap the products with a touch of a finger to see the unlimited possibilities. Our team will also curate a shopping list for you with handpicked products to suit your budget and your style that you can shop right away on our platform. Your dream home is now one click away. Click here for pricing plans.
Similar Picks
Related designs for you
Categories
Explore other categories